News
Eversys celebrates the successful completion of moving into our brand-new factory in Sierre, Switzerland
May 2020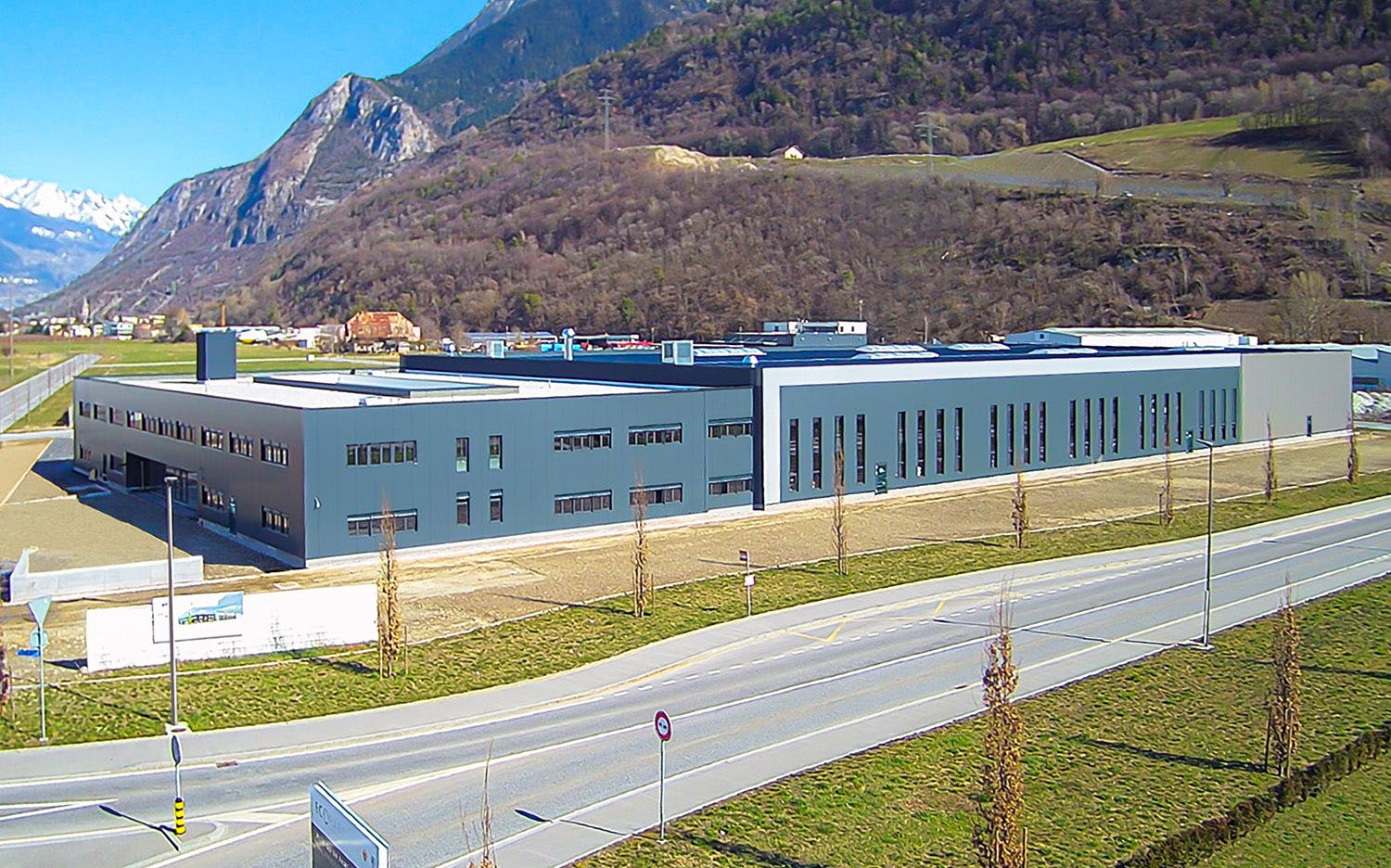 In December 2019, Eversys began the first stage of a month- long journey transitioning into our brand-new factory in Sierre, with the entire production and infrastructure officially moved in by year-end.
The new building measures 115m in length and 50m in width split into a production area of 4'250 m2 and a two-level office section of 3'000 m2. It will host more than 150 employees, whom were very impressed by the new facilities as well as the company's progress this important move reflects. The new facility encompasses not only ample production, storage space and offices, but also a customer showroom, dining facilities and break rooms, , in sum an environment which will serve as a platform to facilitate Eversys' future ambition.
"Our presence in Sierre will allow us to treble production capacity, reaching 15,000 coffee machines per year. We've even kept a reserve of land for further development, when needed" explains Jean-Paul In-Albon, Co-Founder and R&D director.
And now, the final stage of our move has been successfully completed throughout April 2020 despite the challenging impact of COVID-19, with all the remaining teams finally settling into the office section of our new building. Previously, under 4 separate roofs, it had been quite a challenge building a corporate culture, align all departments into and under a singular vision and set of values. Having the whole company under a single roof should promote greater unity, teamwork and facilitate positive communication.
Eversys Chairman and CEO, Martin Strehl, shares that: "Moving into our brand-new factory and in parallel introducing our new ERP solution, SAP, feels like moving from the 2nd National League to the Champions League of football in one step. We are all very excited and proud to be making this big move, which will allow us to continue our ambitious growth plans as well as to further increase our efficiency and quality."