News
Eversys in the Ecoparc of Daval
April 2019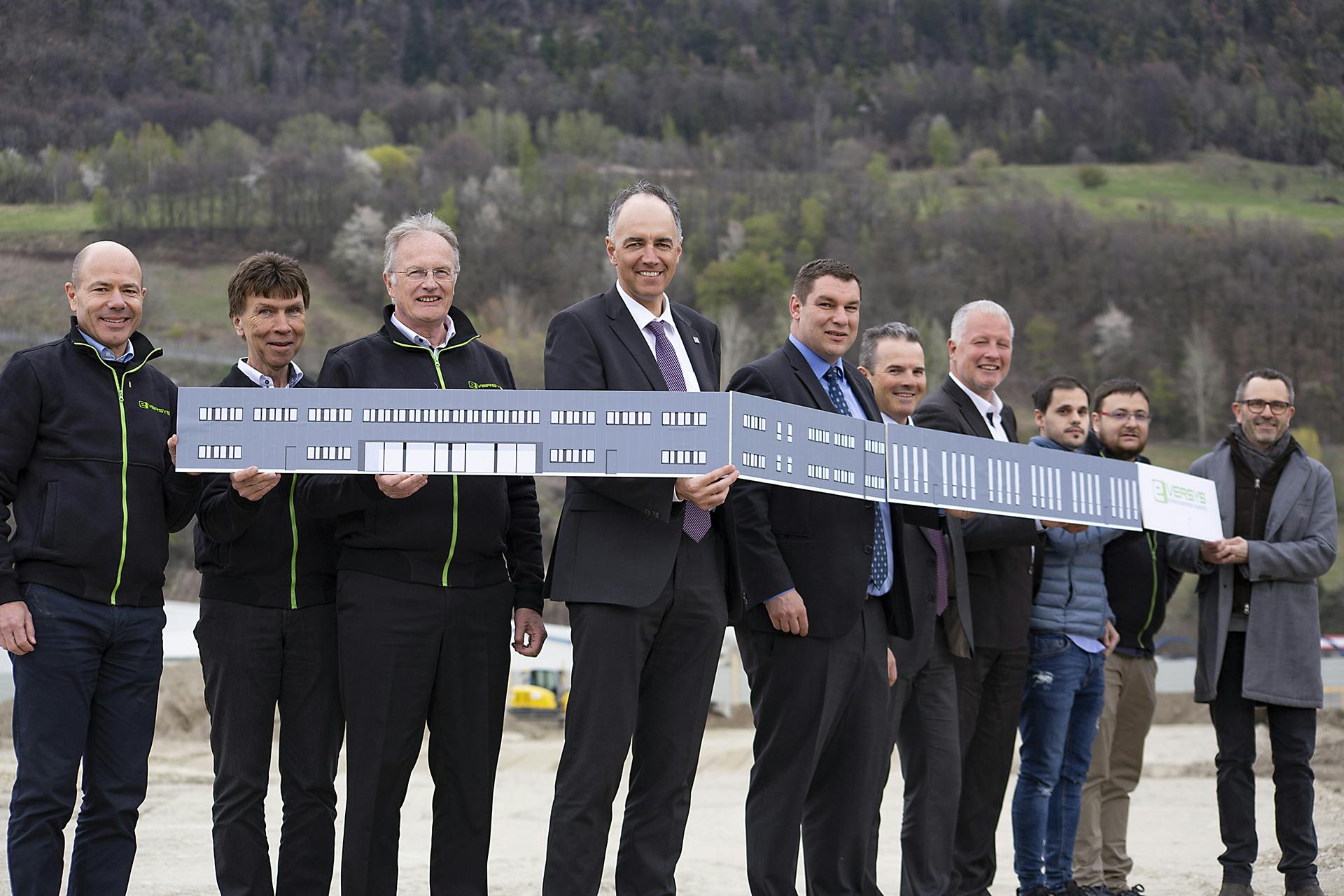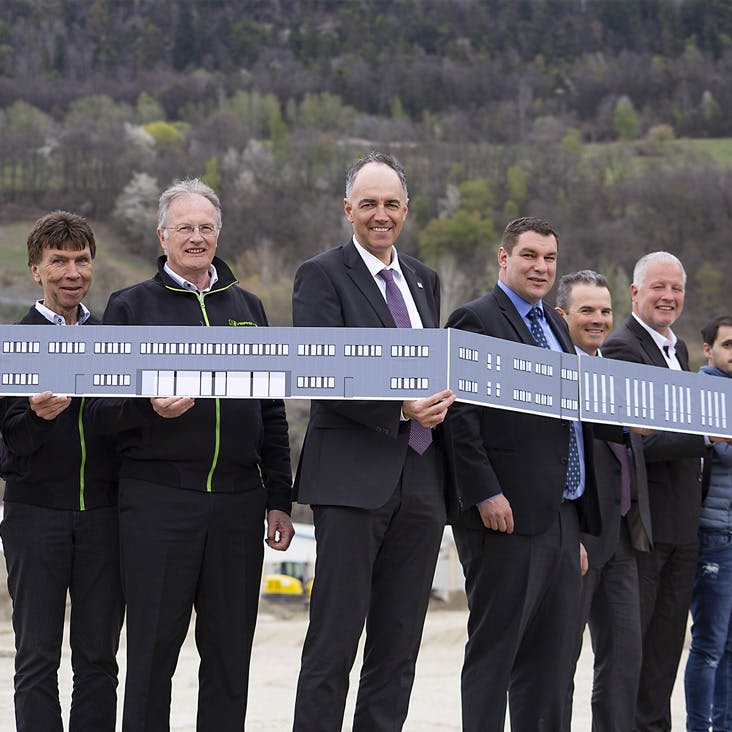 Sierre: Laying the Foundation Stone of Eversys in the Ecoparc of Daval
Wednesday, April 10, 2019, at 16:00, the company Eversys will have the pleasure to welcome you to the site of Daval for the laying of the first stone of its future production centre.
The construction site will be important, since the projected building will be 115 m long by 50 m wide, on two levels, for a volume of nearly 44,000 m3. The building will welcome more than 100 employees when it opens. The opening is scheduled for January 2020.
Eversys is a company founded in 2009 by two friends, active in the field of the coffee machine for over 30 years, Robert Bircher, a pure Bernese and the "valaisan" Jean-Paul In-Albon. Eversys started operating in Ardon with 10 employees. Today, the multinational company employs 121 people, with a presence on almost every continent. In six years, the turnover has increased fivefold. In 2018, the progression was 70%. Growth should reach 20% to 30% in the coming years.
The company designs, produces and markets high-tech coffee machines with state-of-the-art electronic management, which also enables remote maintenance. With products ranging from CHF 10,000 to CHF 40,000, it mainly targets professional customers. The insured flows range from 175 to 350 expressos per hour, supported by a patented extraction process ensuring optimum quality.
In 2017, the company entered into a partnership with the international group De'Longhi specialised in the development, production and distribution of coffee machines for private use. One of the main requirements of the founders is the maintenance of production in Valais. This partnership is based on a strong development of the company whose number of employees is expected to grow.
"Our presence in Daval will allow us to double production capacity, reaching 10,000 coffee machines a year. We've even kept a reserve of land for further development, "explains In-Albon.
The city of Sierre has invested CHF 7.3 million to develop the Ecoparc of Daval, which aims to reconcile economic activity, the environment, sustainable development and quality of life on the site. In addition, for Mr. In-Albon, "the situation of the Ecoparc of Daval, close to major communication routes, is ideal for our international business and gives us a very positive brand image".