Blog
Introducing Eversys' Limited Edition Cameo X
Cameo X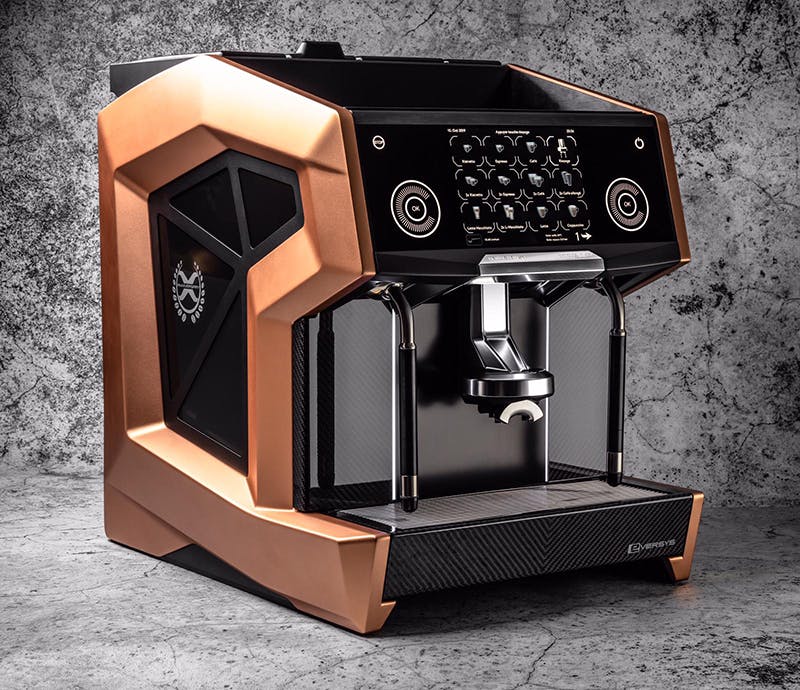 "We need to give people what they want, and empower consumers to create what they truly desire," says Eversys'Commercial Director Kamal Bengougam. This vision is demonstrated through our new Limited Edition Cameo X that  initiates the birth of super traditional machines, products which embody conventional espresso design and barista technique but without any fuss. 
The newest features that come with the Cameo X include Eversys'new e'leveling system; an innovative technology designed in partnership with Matt Perger, to consistently preserve the quality of extraction by utilising a patented powder homogenisation system.
Cameo X will also feature the 1.5 milk option, which gives you the ability to create perfect foam and achieve perfect latte art without being a trained barista. The system performs this by automatically dispensing dosed frothed milk through the wand at the same time as the espresso is being poured into the cup.
The new machine aesthetic features new textures and materials specifically utilised for cameo X, such as copper painted metal, carbon and other natural fibres. The unique design will also feature semi-transparent panels that act as a theatre for customers to visually experience the equipment's mechanical movements behind the creation of their beverage. 
"We're just giving the consumer choice: the choice to determine what he or she wants to drink and become their own barista, not be at the mercy of the way an expert wants to make it,"says Bengougam, adding that "there always needs to be someone to take the lead and be the ground breaker, set future trends. I am confident Eversys can be that beacon of light. We are passionate about innovation that leads to genuine, tangible consumer and business benefits."
At HOST in 2017 Eversys launched the c'2 Cameo which became an addition to the successful e-line machines. Two years on, to celebrate Eversys 10thanniversary, the Cameo X will be produced to only 250 machine units, which will all be sold with certificates of authenticity as well as engraved numbers on the chassis to mark a true testament to their uniqueness and individuality.