News & Articles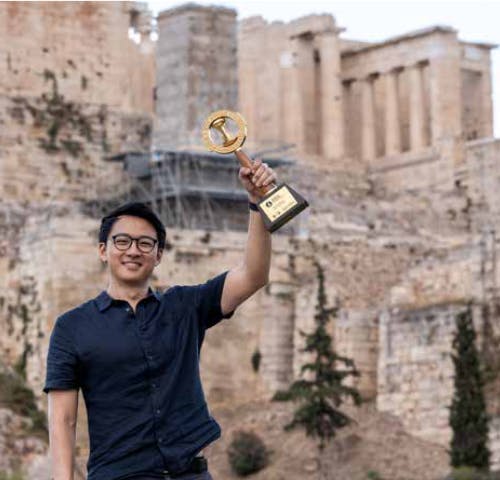 The human connection
Eversys is expanding its line-up coffee ambassadors
Eversys is expanding its line-up coffee ambassadors with the announcement of 2023 World...
News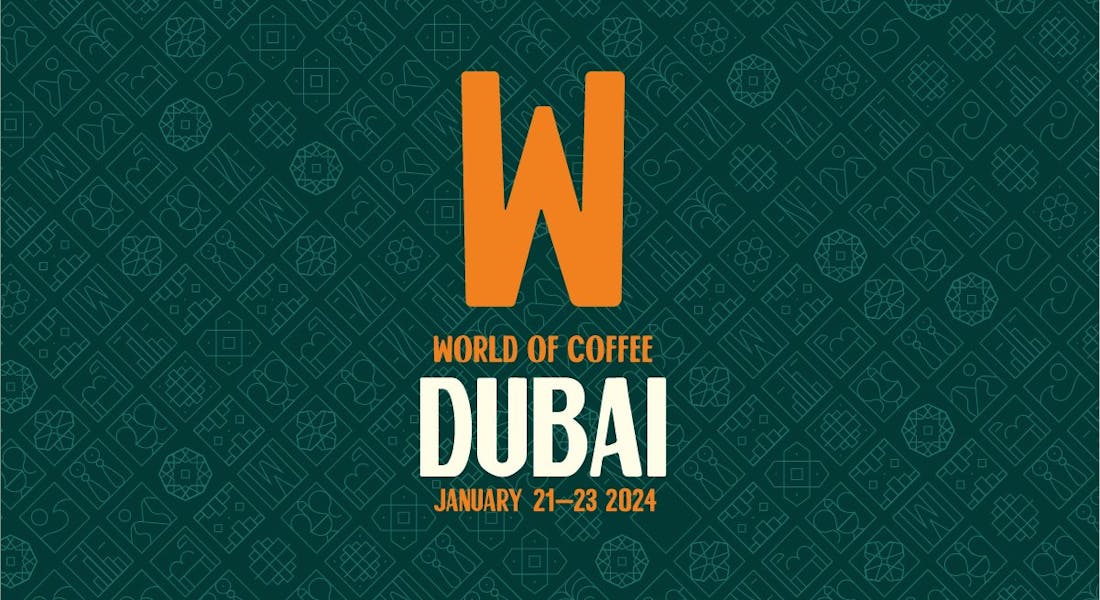 World of Coffee Dubai
21-23 January 2024
Eversys is delighted to announce its participation at The World of Coffee in Dubai
Event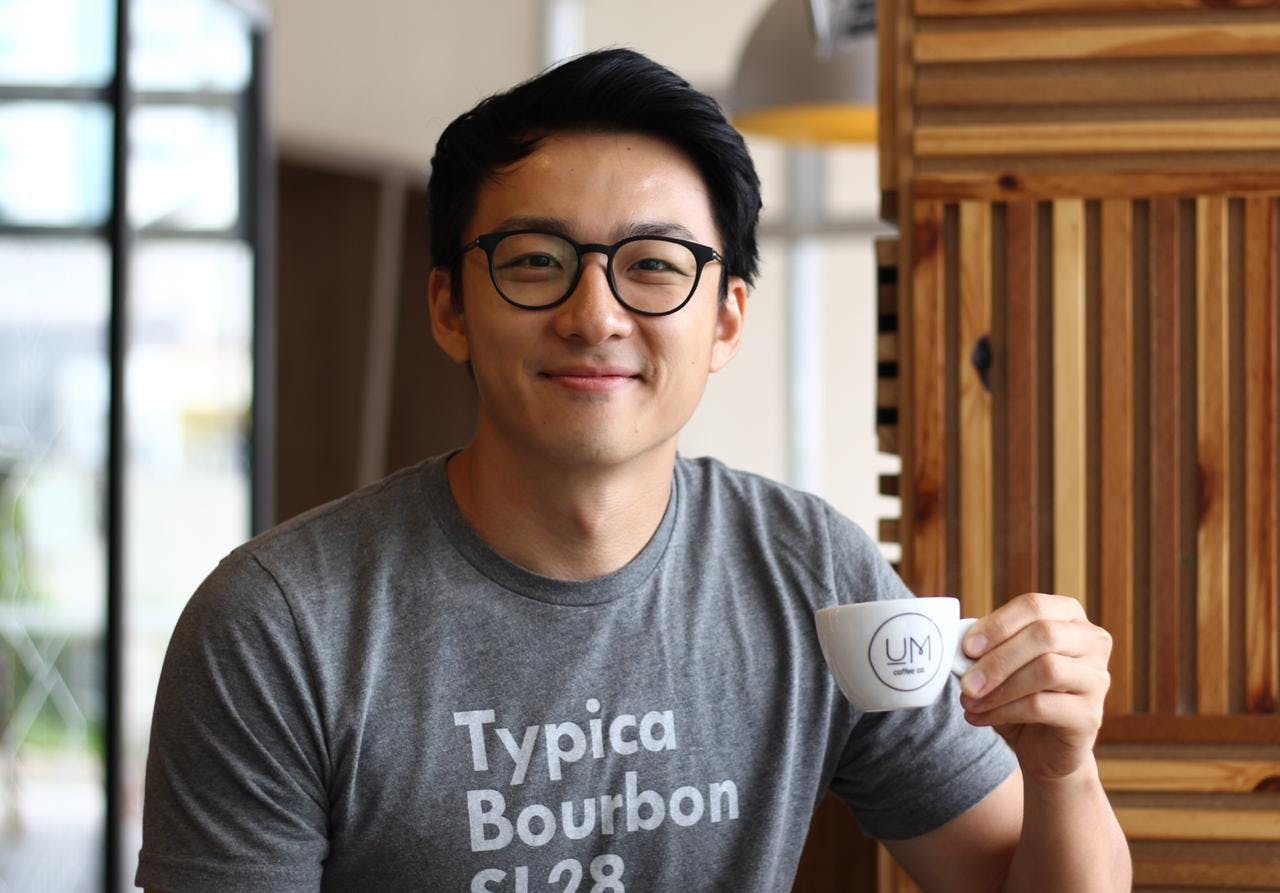 Eversys welcomes 2023 World Barista Champion Boram Um as Global brand Ambassador
Boram Um, the new Eversys Brand Ambassador
Eversys, the Swiss pioneer in innovative "Super Traditional" coffee equipment, is...
News

Elevating Hospitality with Innovation and Performance
September 2023
Prepare for an extraordinary fusion of cutting-edge technology and genuine hospitality...
News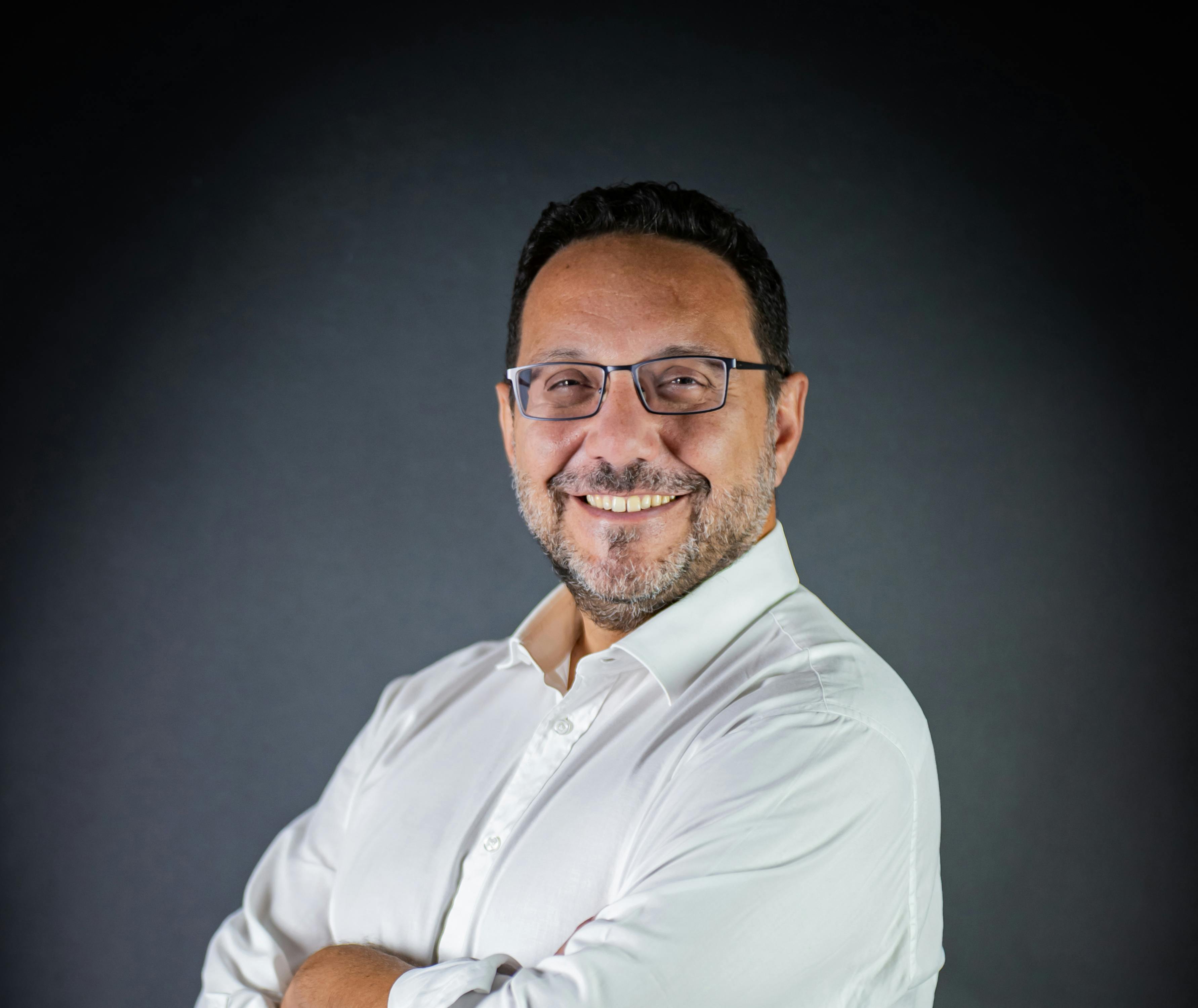 Luca Brotto Joins Eversys as Supply Chain Director
September 2023
Luca Brotto Joins Eversys as Supply Chain Director, Bringing Extensive Expertise and a...
News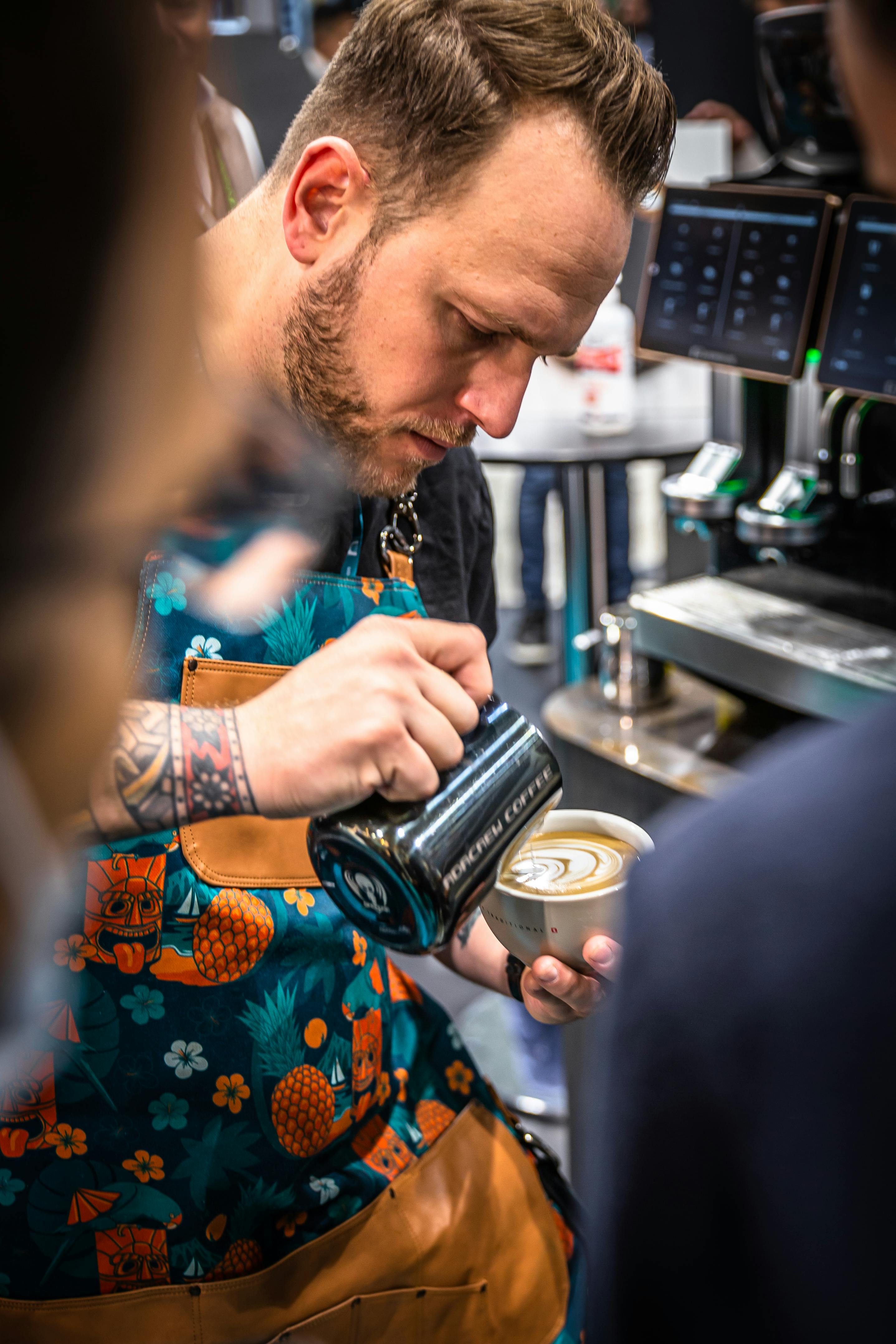 The Eversys Ecosystem
Host Milano
Eversys explains how it will use its three pillars of milks, beverage menus, and IOT to...
Case Study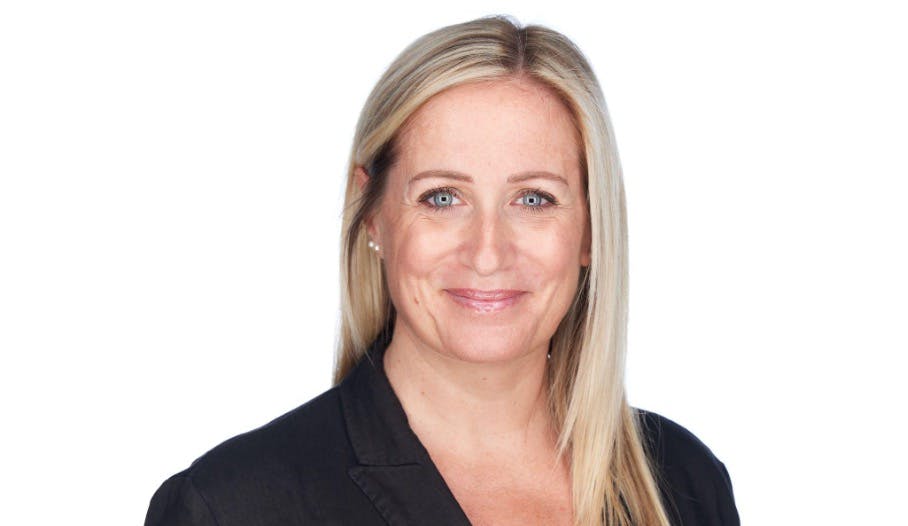 Eversys welcomes Sarah Fleury Groux as Director of HR for rapidly growing international group
July 2023
Eversys, a leading provider of innovative espresso machine solutions, is thrilled to...
News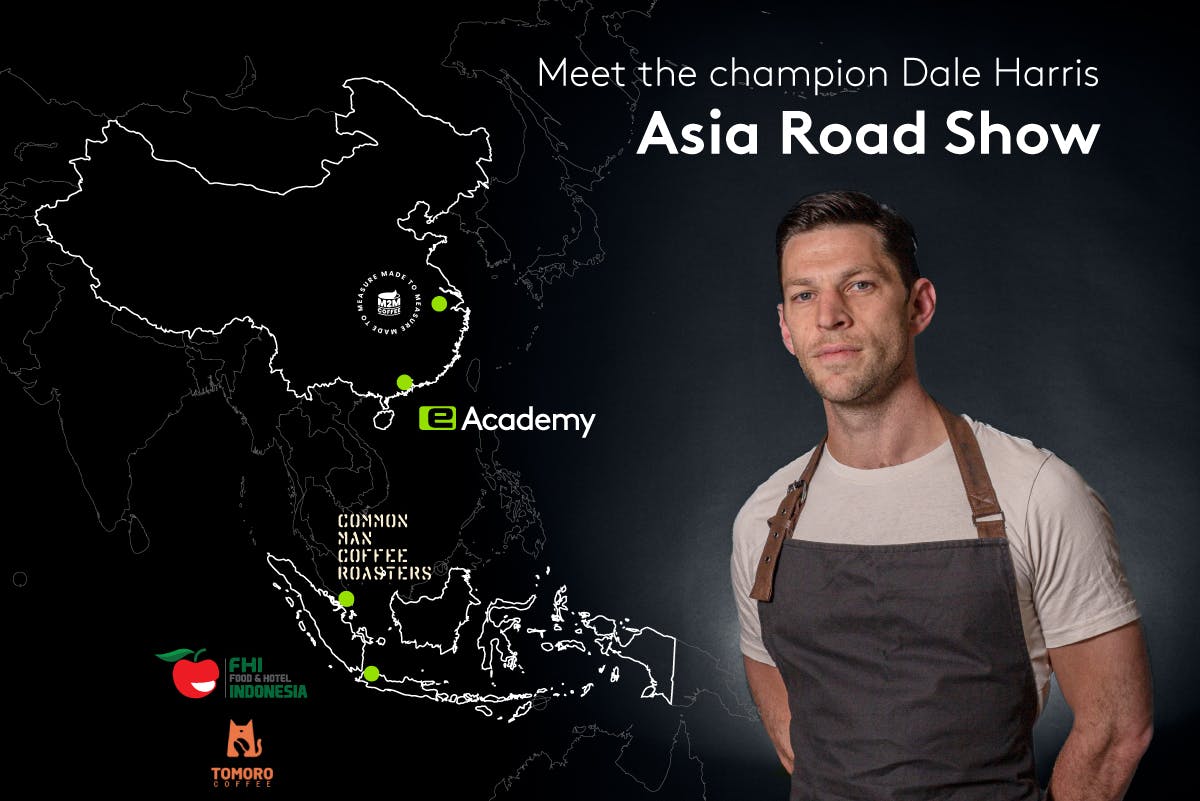 Meet the Champion, Dale Harris
July & August 2023
Follow Dale on his road show in Asia
News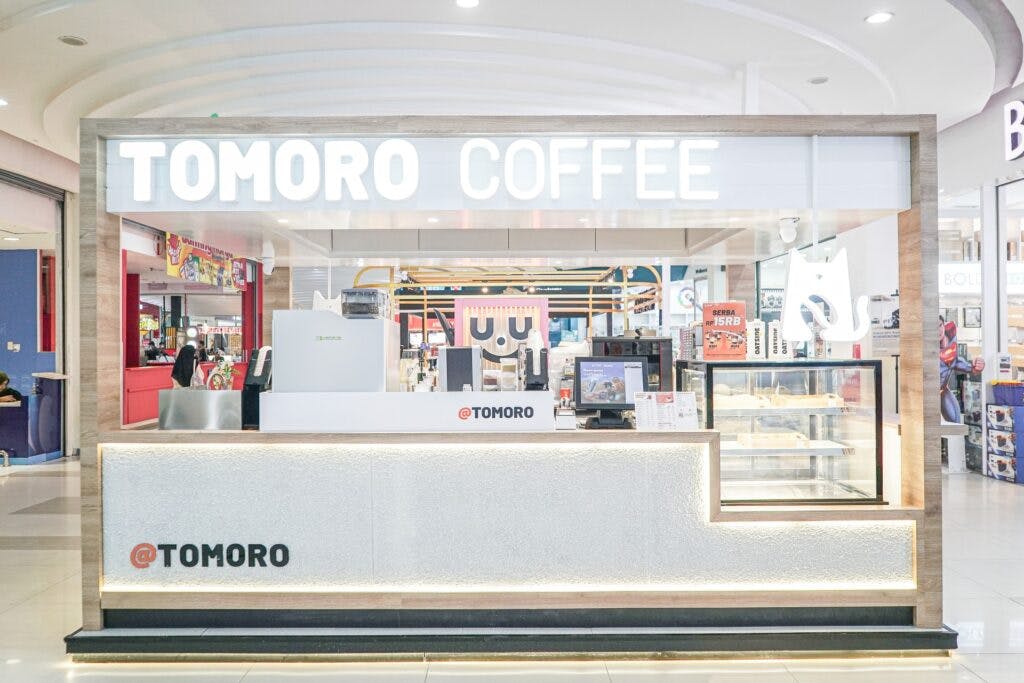 A Southeast Asia Coffee mecca
Eversys is expanding its presence in Southeast Asia where the...
News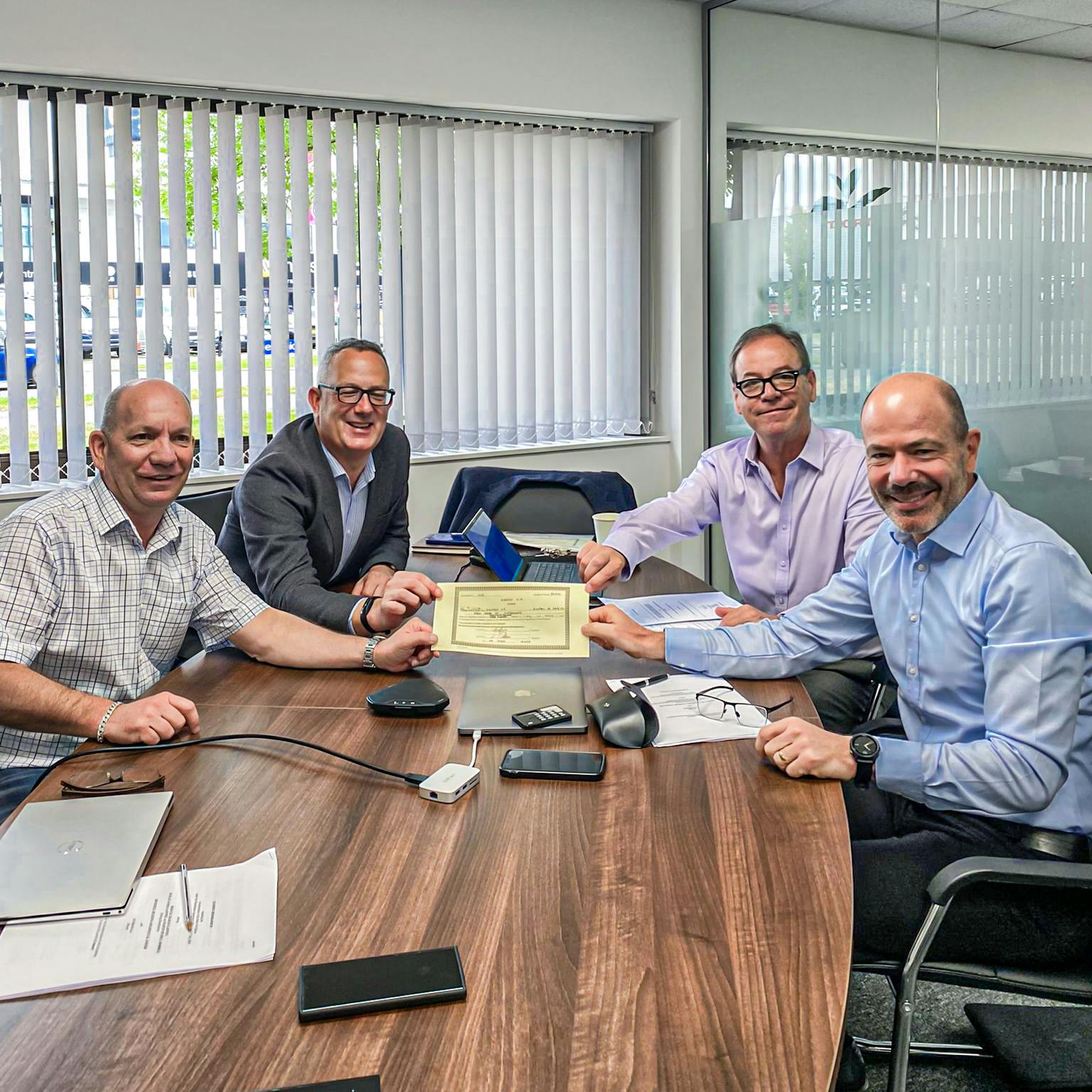 Eversys fully acquires its UK subsidiary
June 2023
Eversys S.A. has acquired the 49% of the shares in Eversys UK Limited previously held...
News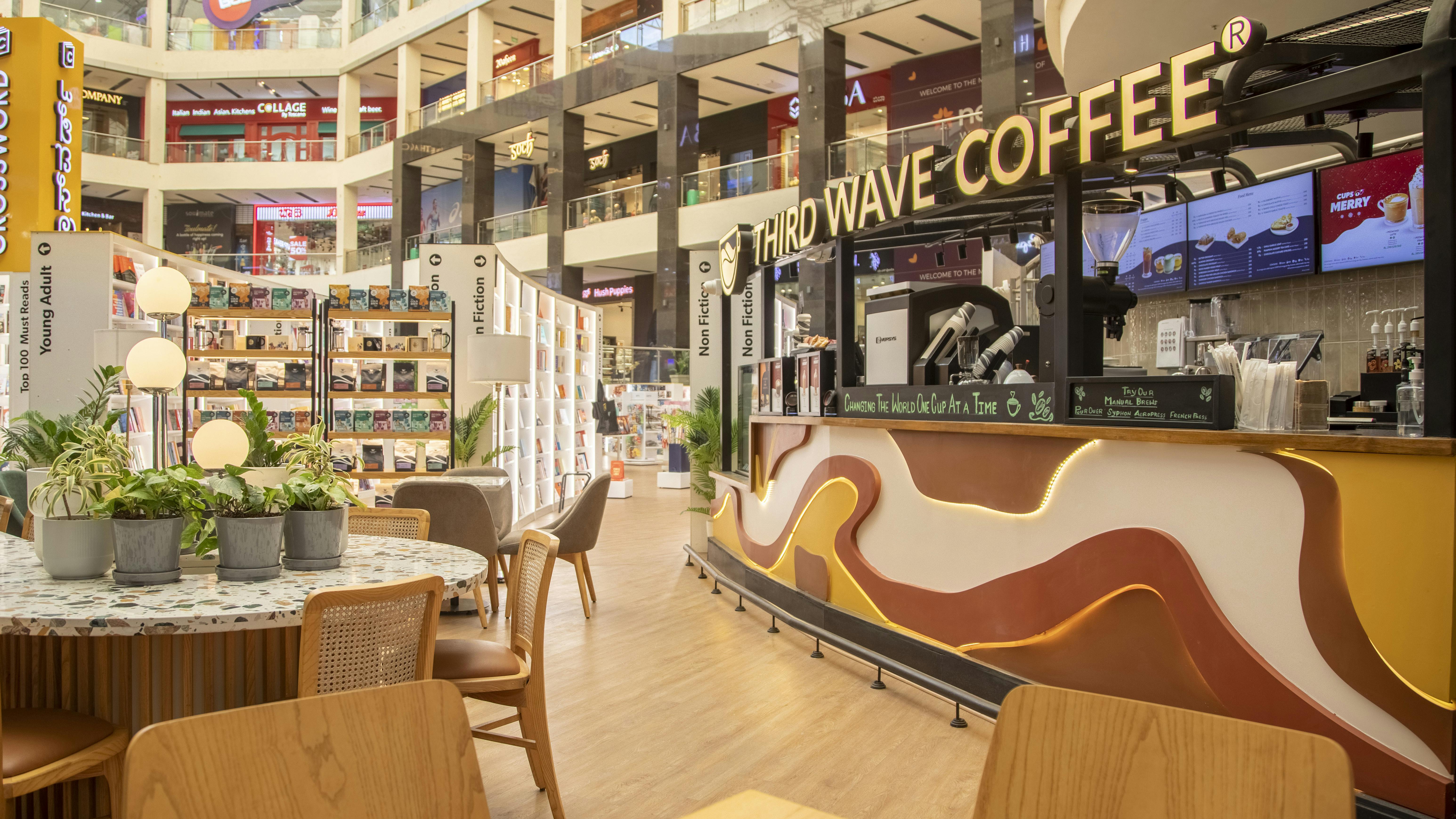 Primed for growth
Third Wave Coffee uses Eversys
Eversys makes its debut in the Indian coffee market where new customers, new clientele,...
News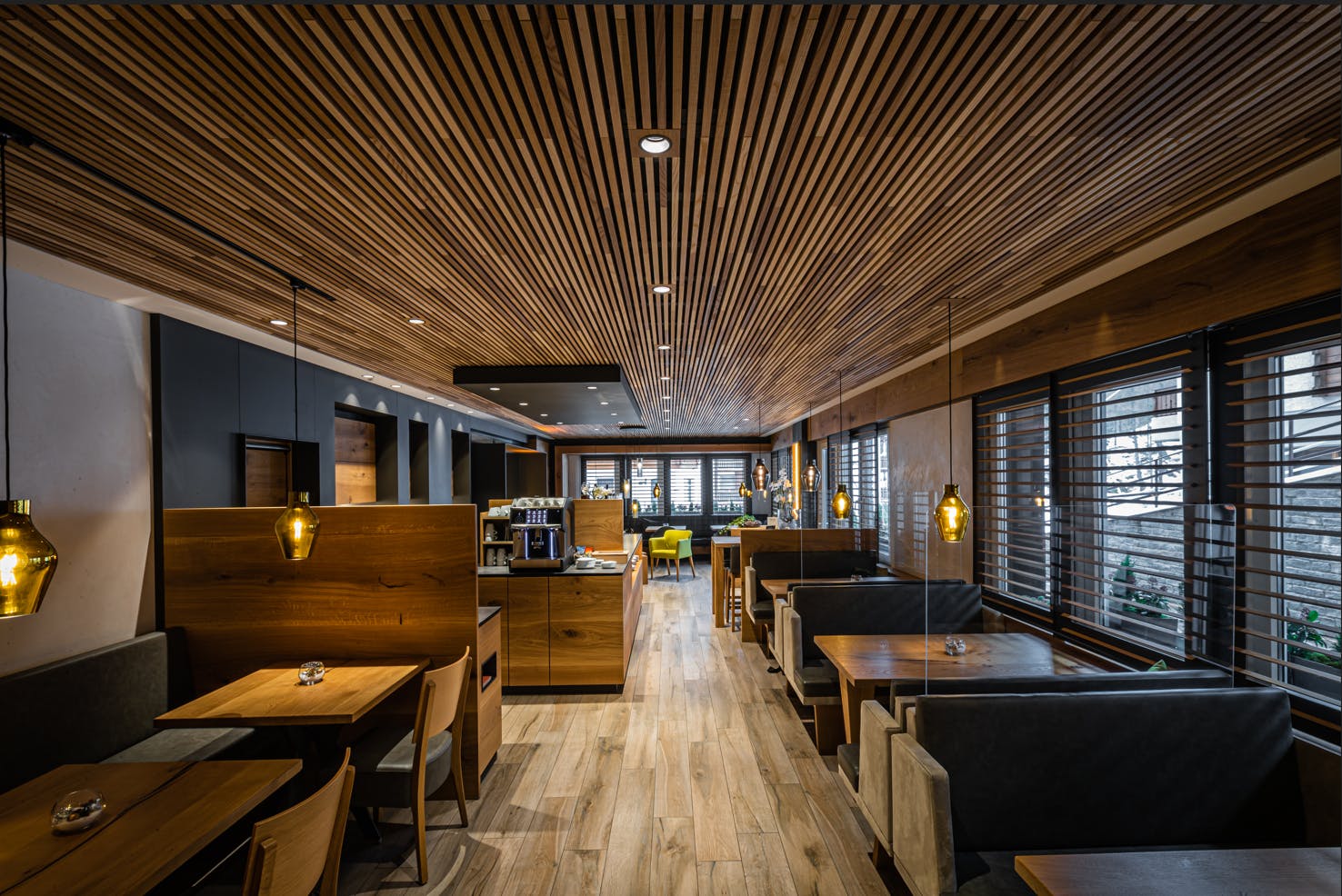 The pearl of the Alps
Hotel EDEN NO.7
The Hotel EDEN NO.7 was founded nearly 50 years ago by Marianne and her husbanf Klaus in...
Case Study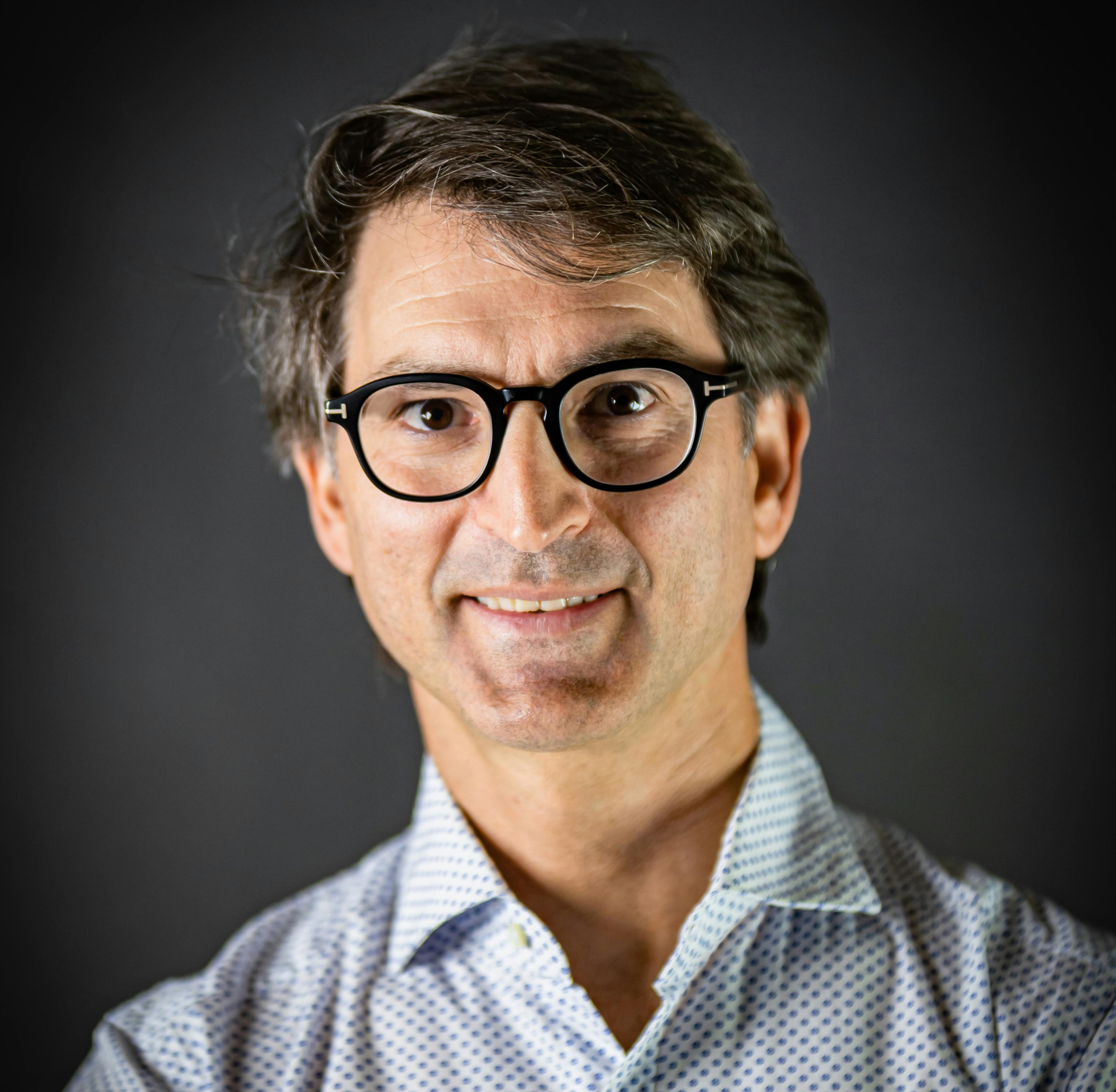 Eversys appoints André Eiermann as Eversys Marketing Director
April 2023
Eversys is excited to announce the appointment of Andre Eiermann as our new Global...
News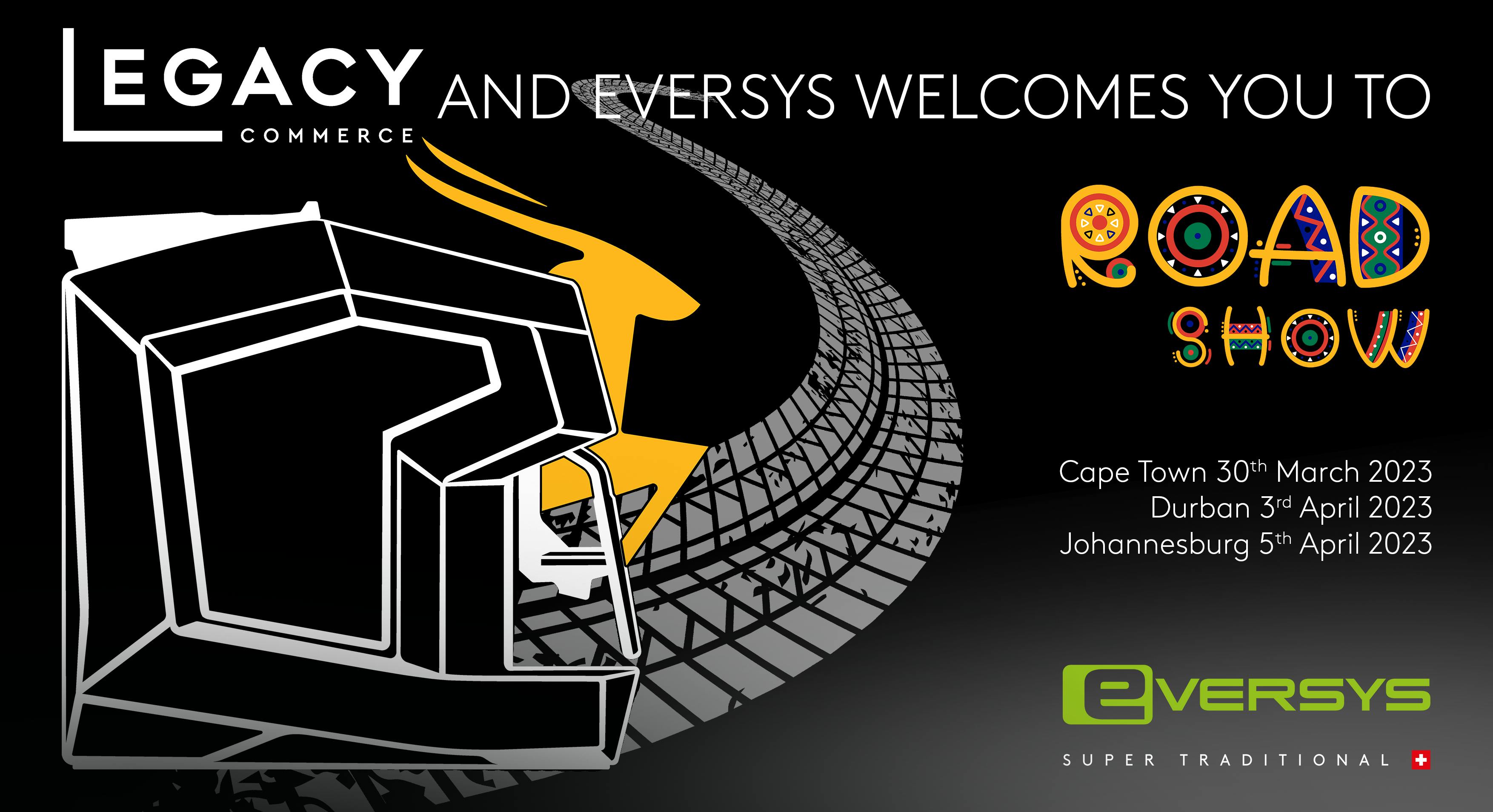 Eversys comes to South Africa
March 2023
Legacy Commerce are proud to announce the launch of Eversys Super Traditional in South...
News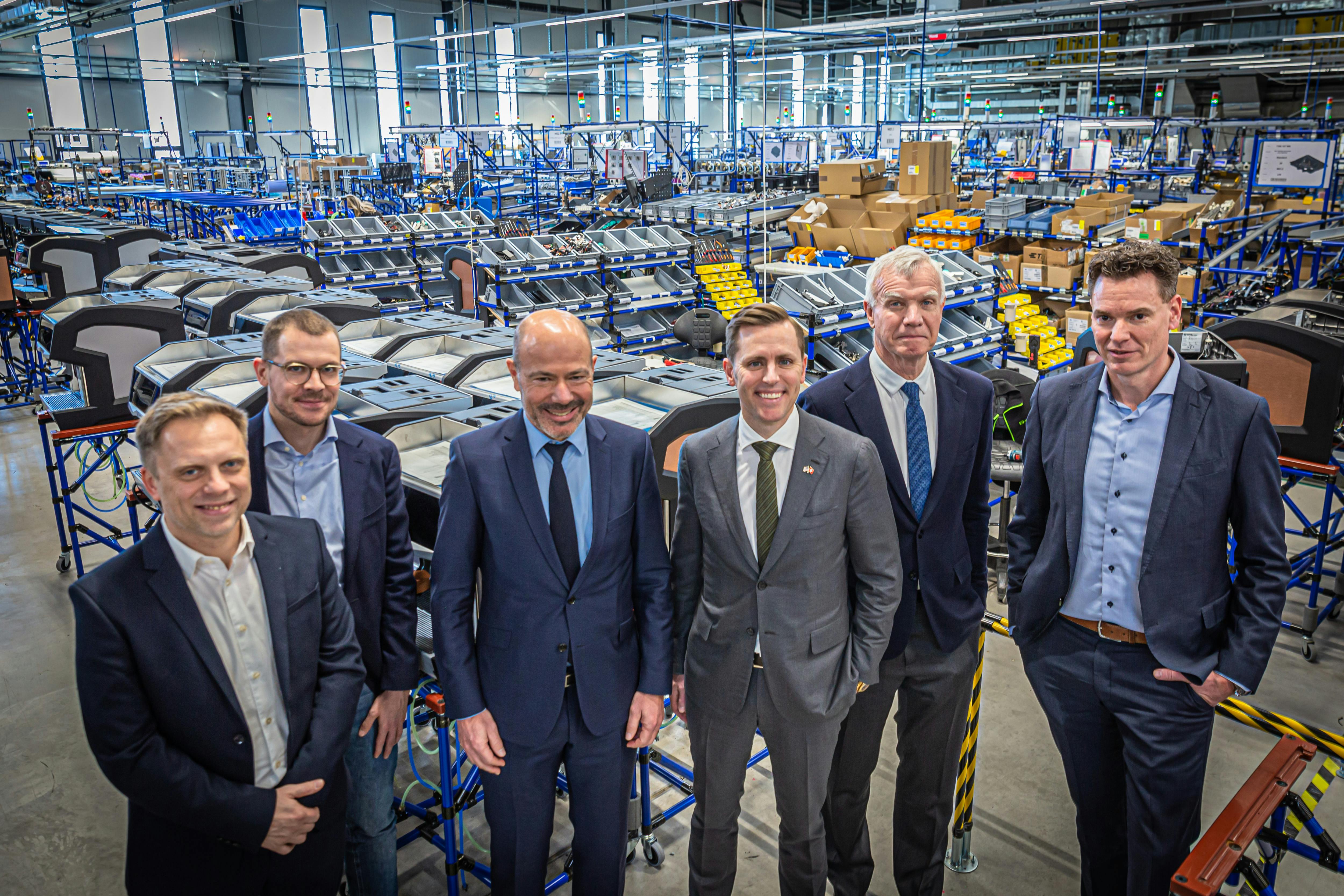 Eversys receives Scott Miller, US Ambassador to Switzerland
February 2023
"Eversys' rapid growth is an incredible success story. It is fun to see the energy and...
News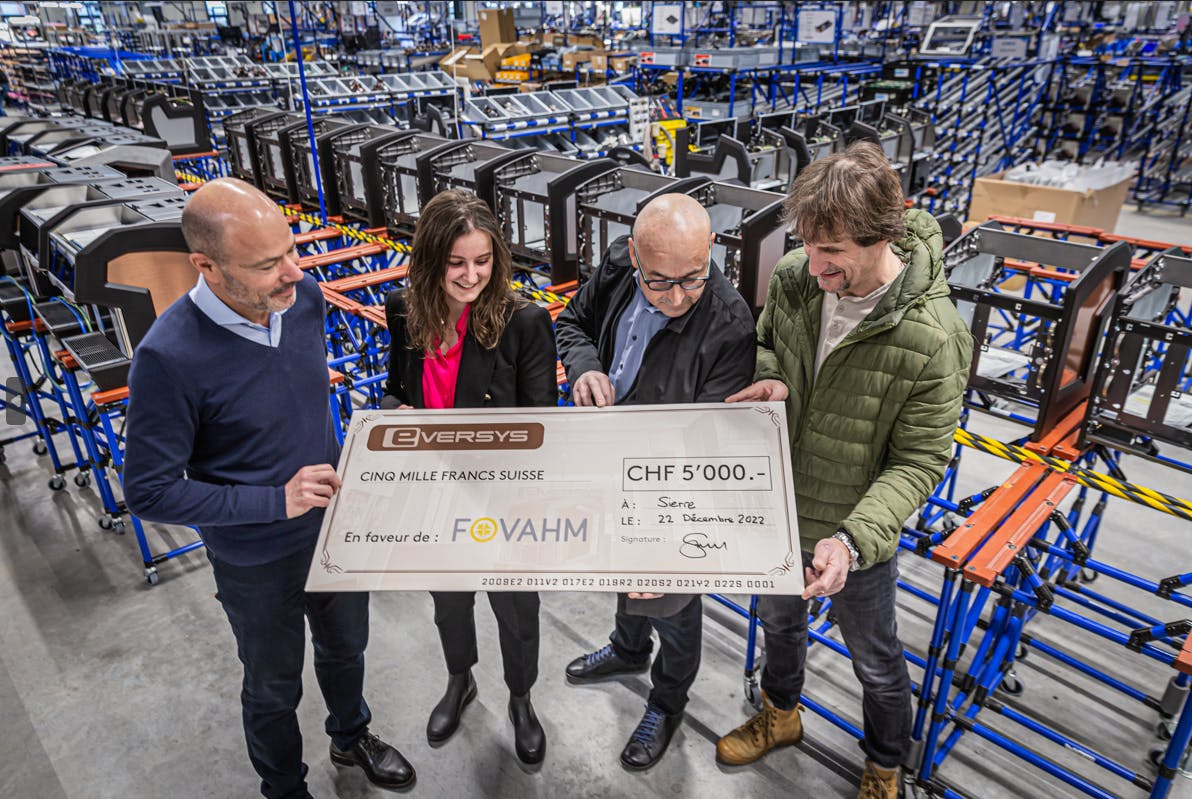 Donation of CHF 5,000 presented to Fovahm
February 2023
" Fovahm is an institution that was founded in 1970 with the aim of ensuring the social...
News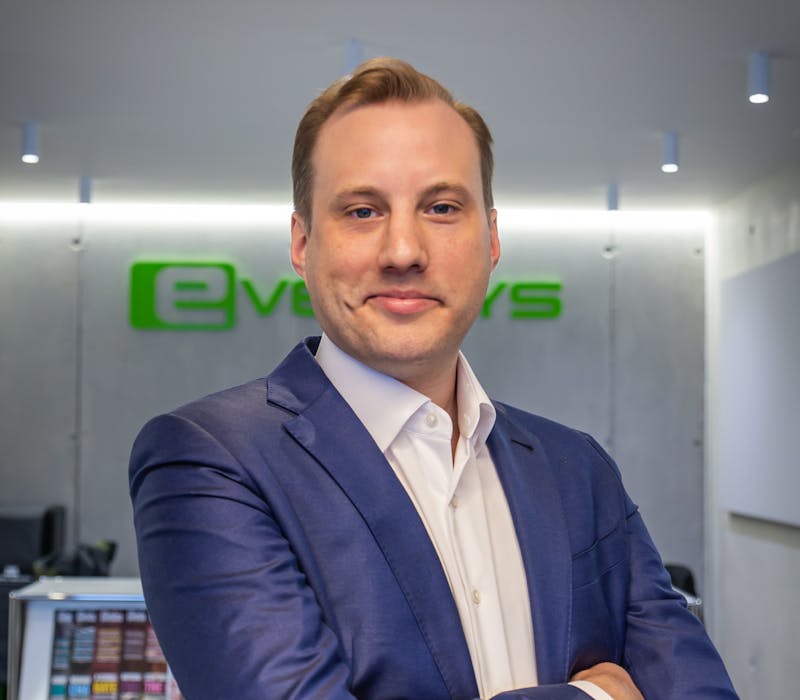 Eversys announces the opening of a new office in Singapore
January 2023
"It is with great honor that I now take on the role of Regional Director APAC for...
News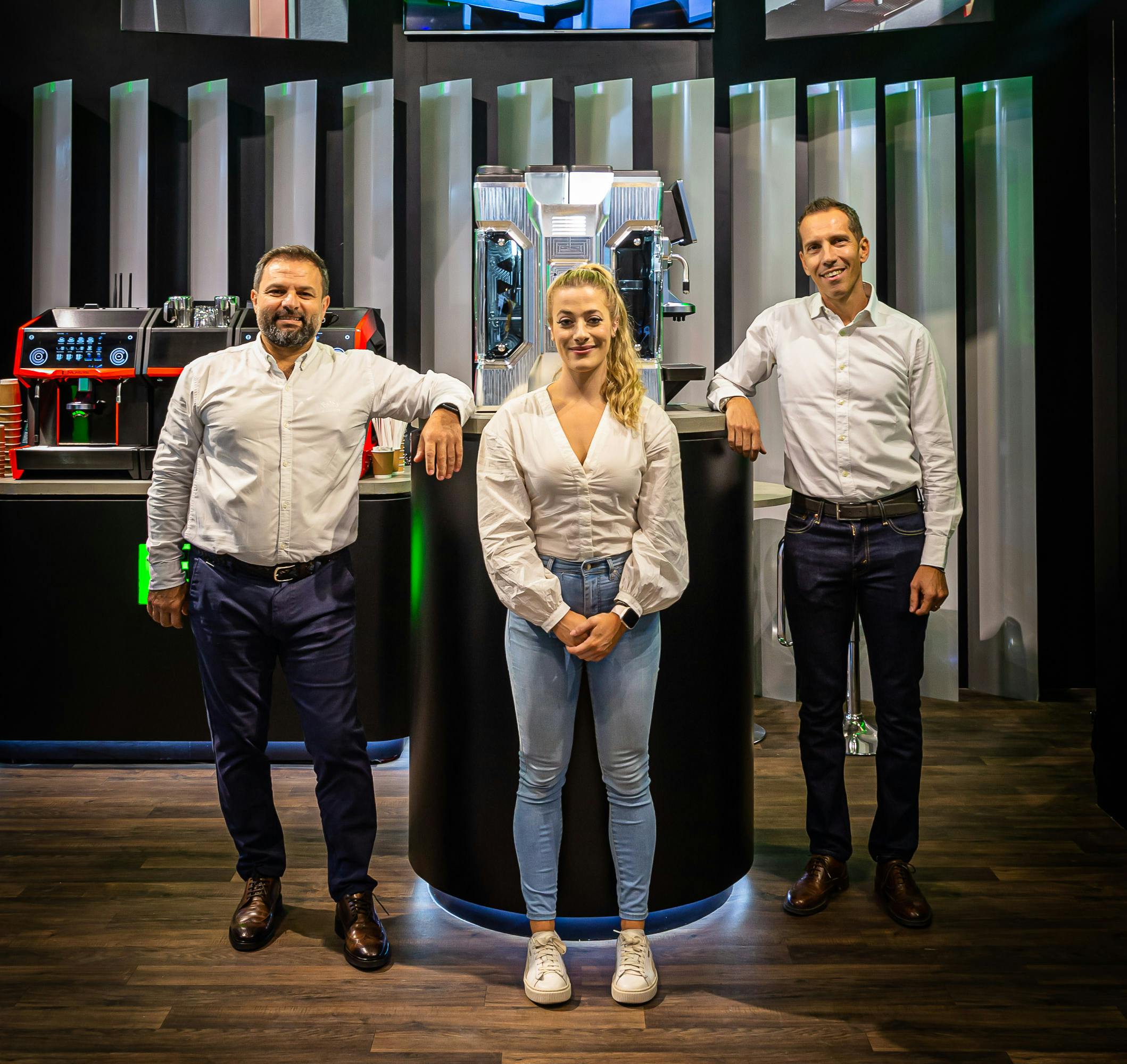 Middle Eastern Movement
January 2023
In this latest edition of Global Coffee Report, Federico Ortile, Eversys Business...
News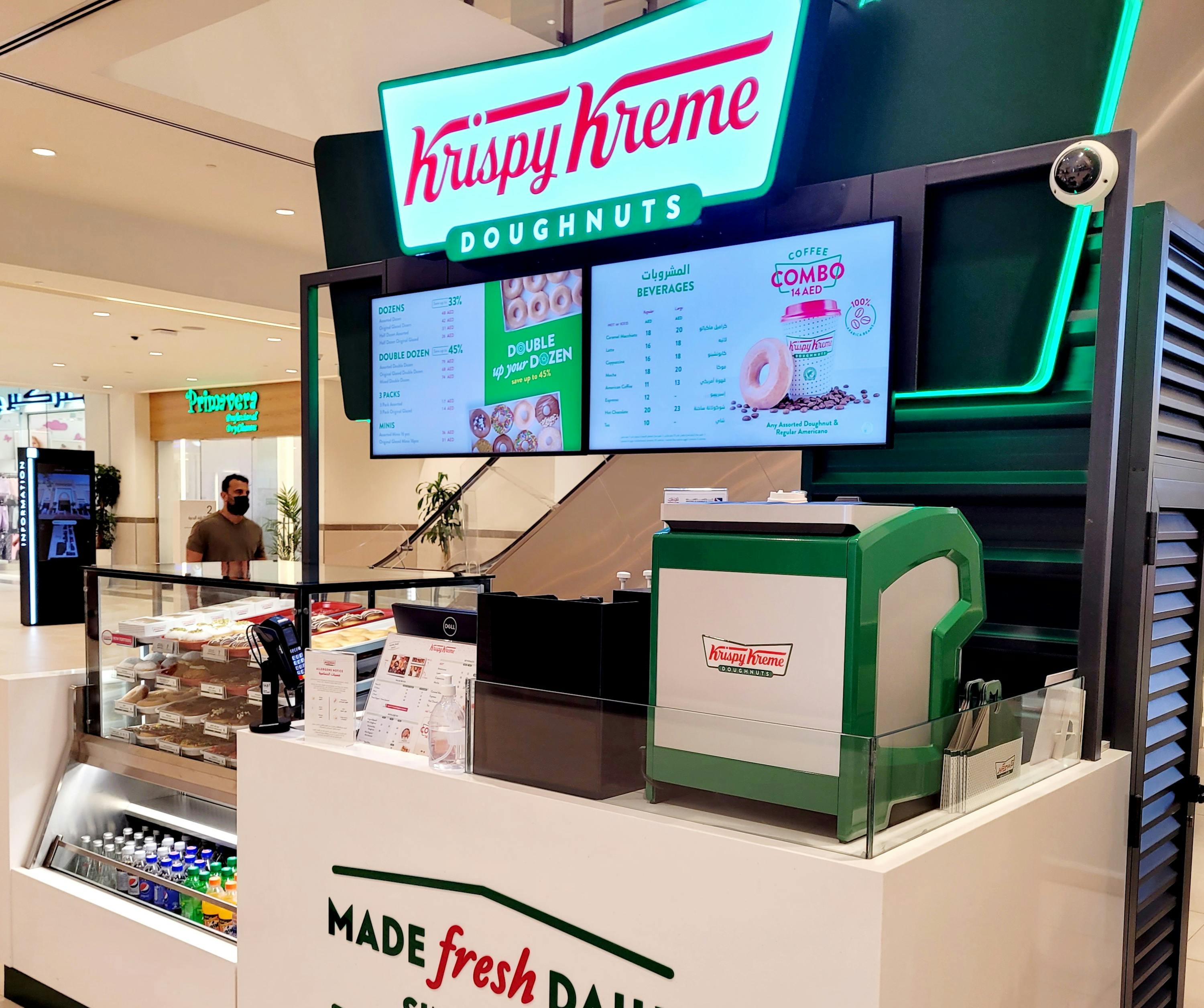 Interview with Area Director of Operations at Krispy Kreme
Krispy Kreme
"You don't have to be a coffee expert to get the caffeine fix you need (...)." Dany Matta
Case Study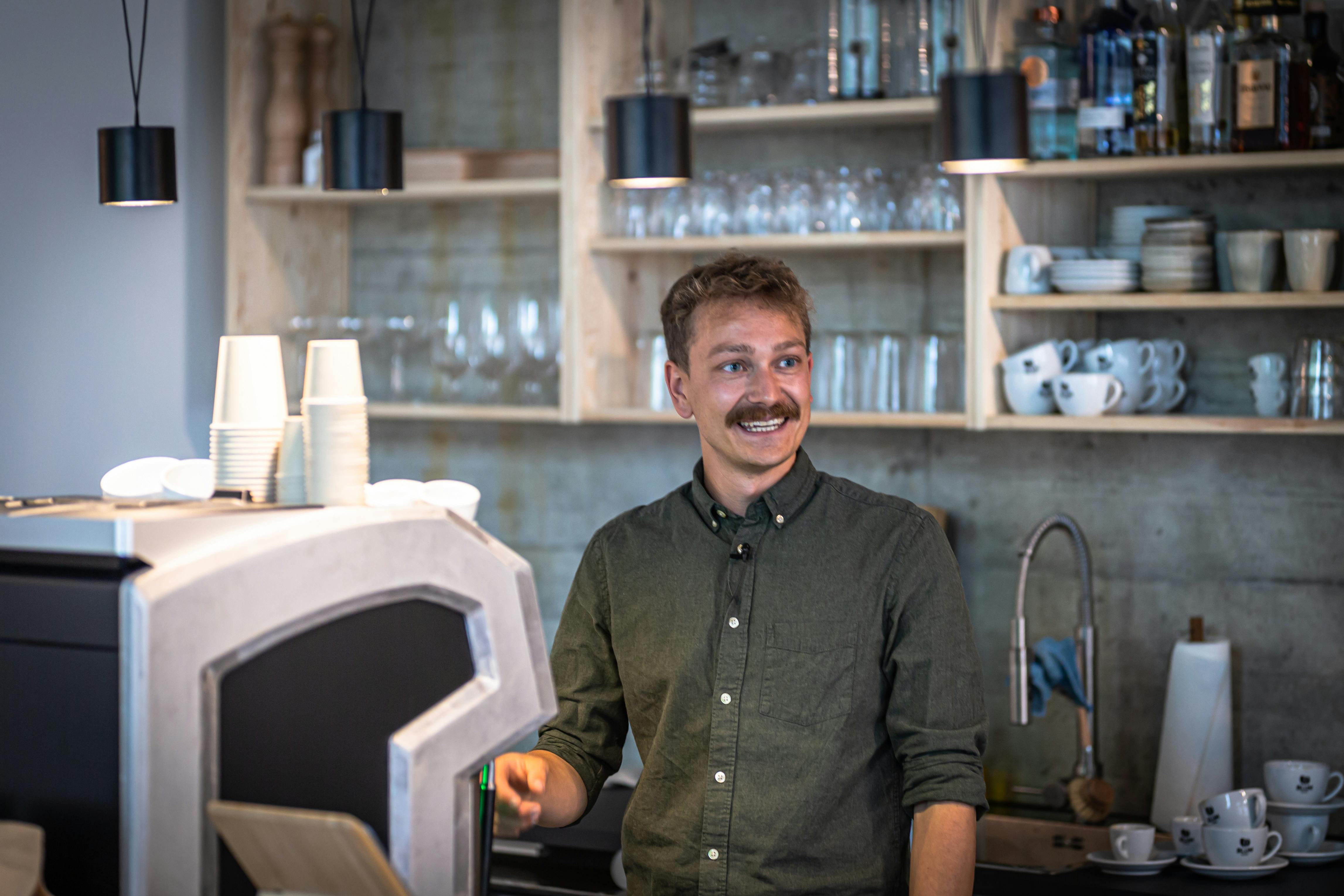 From a garage to a slick working café
Blum Kaffee
Two years ago, Mike Kohler started a business with his wife in his grandmother's garage...
Case Study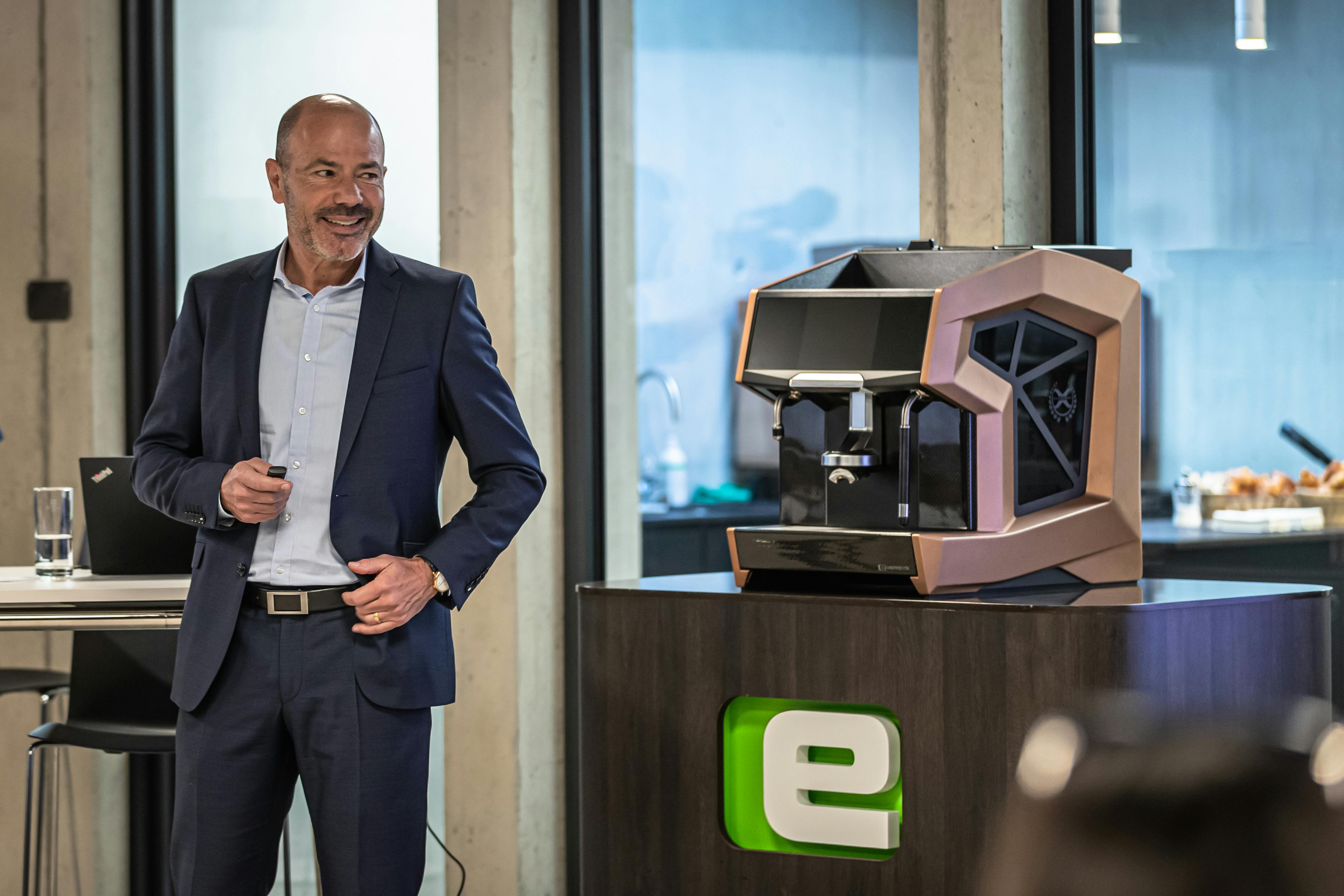 Eversys announces another factory expansion
December 2022
It was just three years ago when Eversys opened its new production ...
News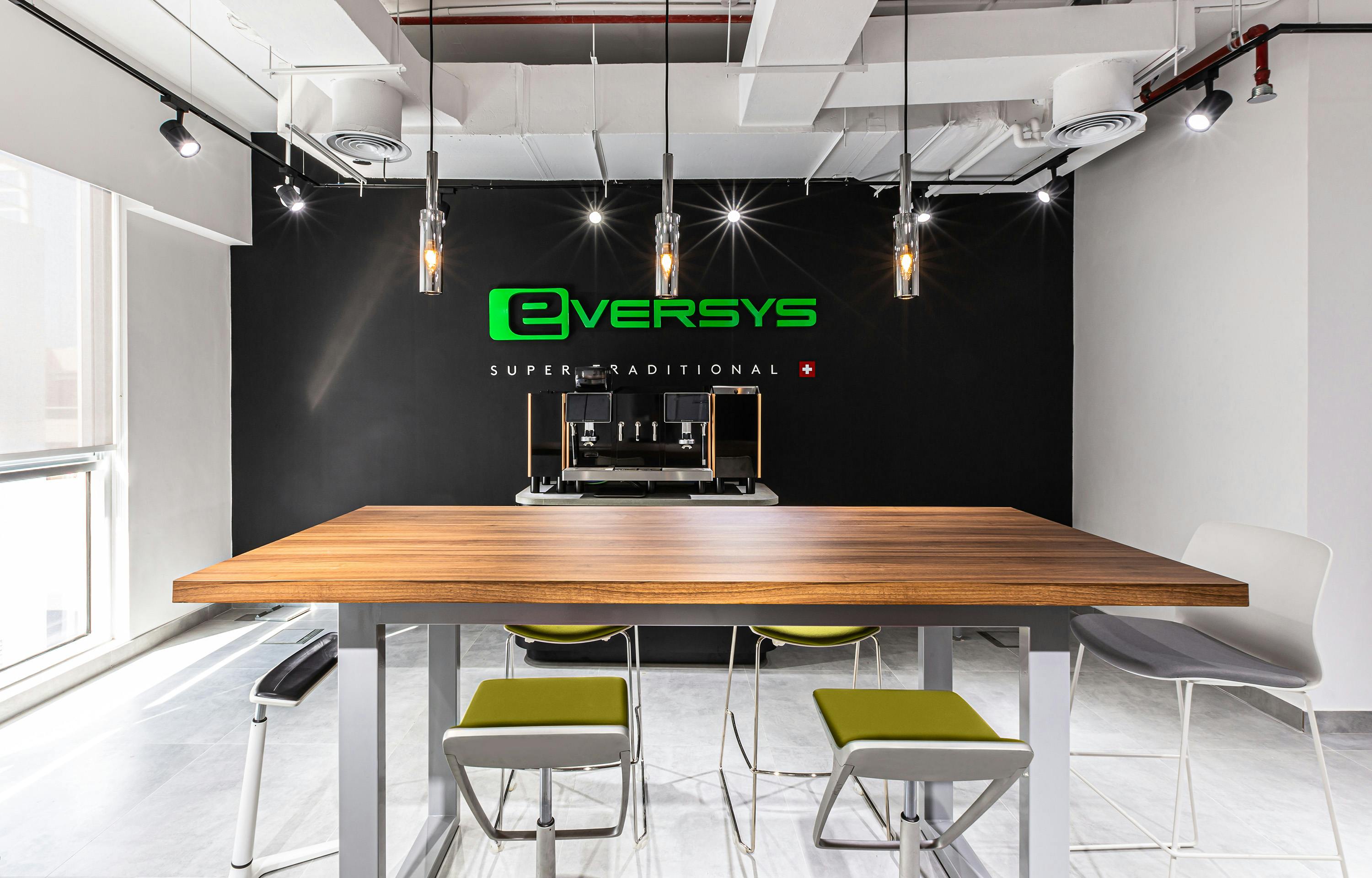 Eversys announces the opening of a new office in Dubai
December 2022
Last month, Martin Strehl, CEO of Eversys, and Christian Haueter, Commercial Director,...
News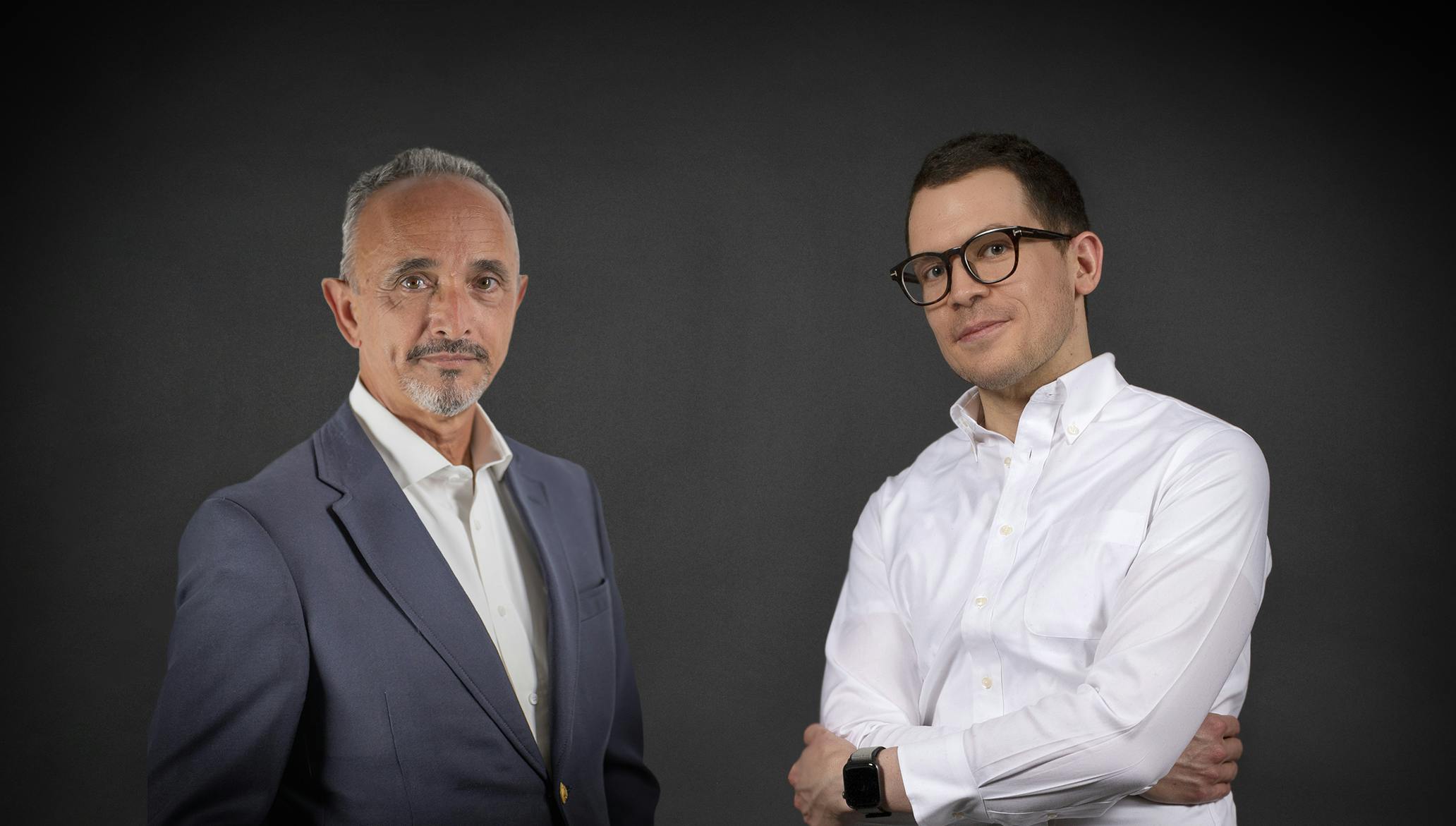 Eversys would like to communicate a change in their Executive Board and Organisational Structures
October 2022
Kamal Bengougam - who has led the Commercial department since 2012, has ...
News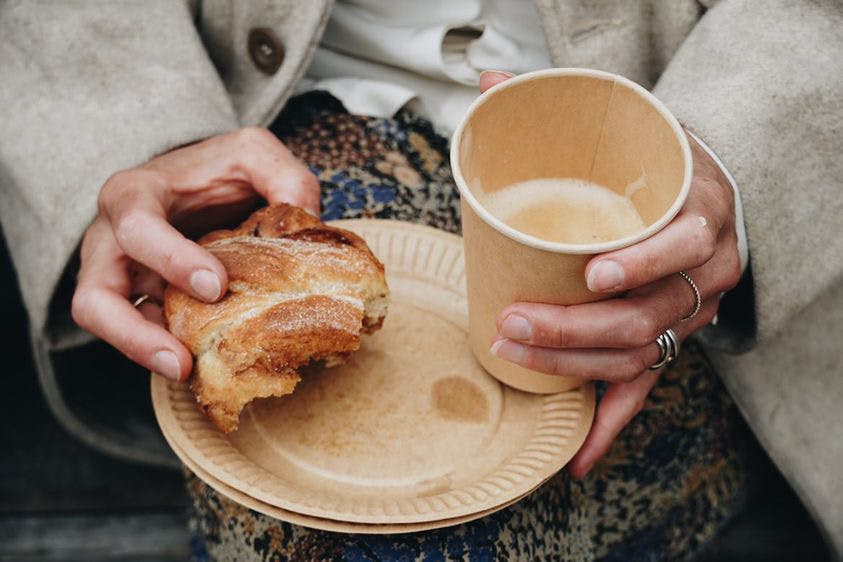 A connection between the danish phenomena of Hygge and the coffee culture in Denmark
Frilandsmuseet
Denmark consistently ranks amongst the heaviest coffee consumers per ...
Case Study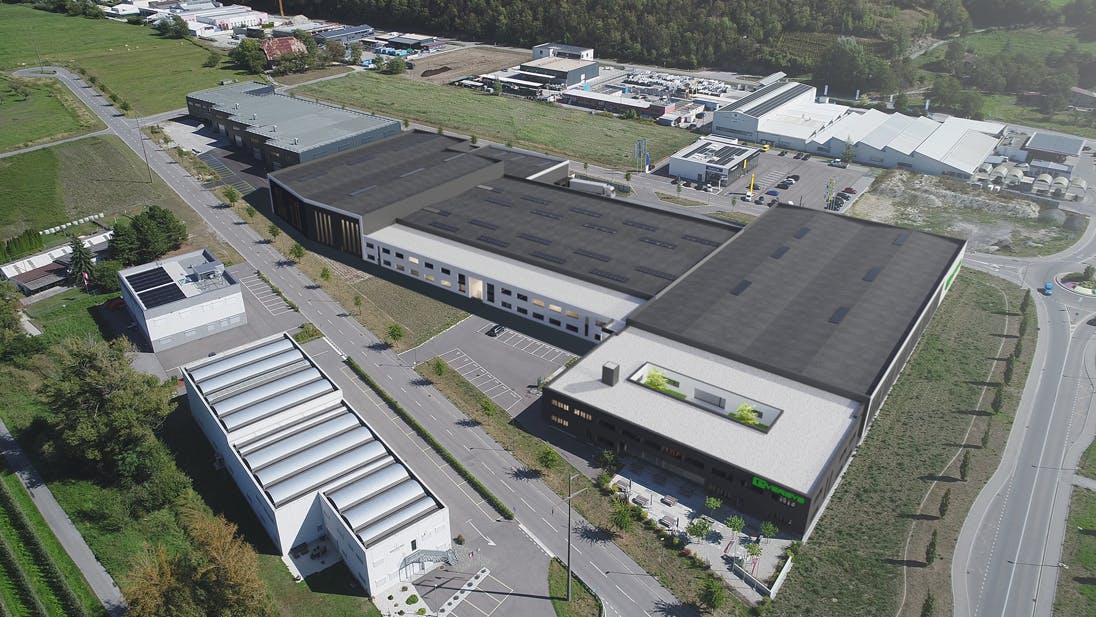 How Eversys is about to take the next step in its expansion
September 2022
The young, 2009-founded Valais-based manufacturer of professional fully automatic...
News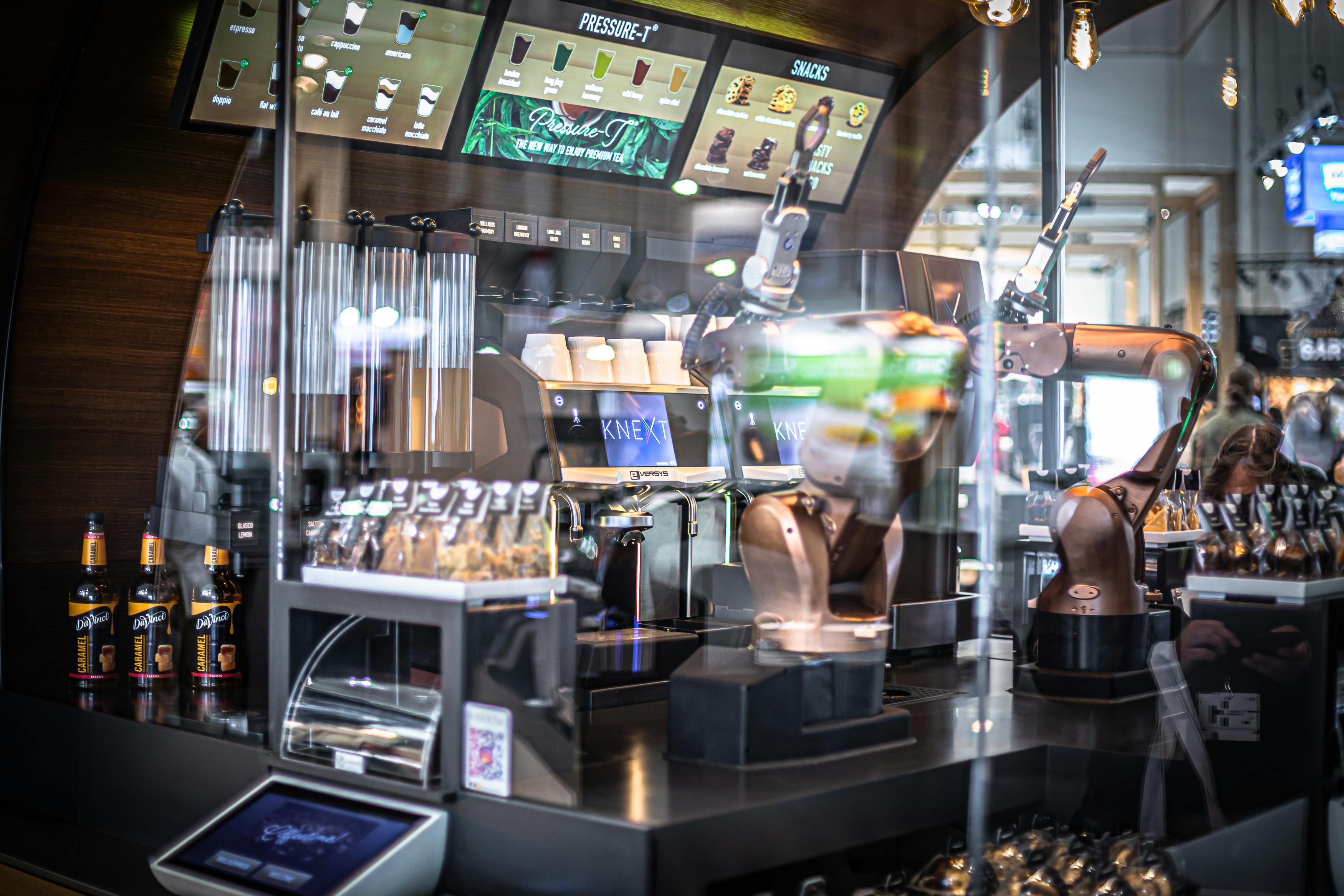 How can a robot barista help rethink hospitality in high-end environments ?
KNEXT
Based in the South of Germany, SAR Group has been a leader in automation, digitisation,...
Case Study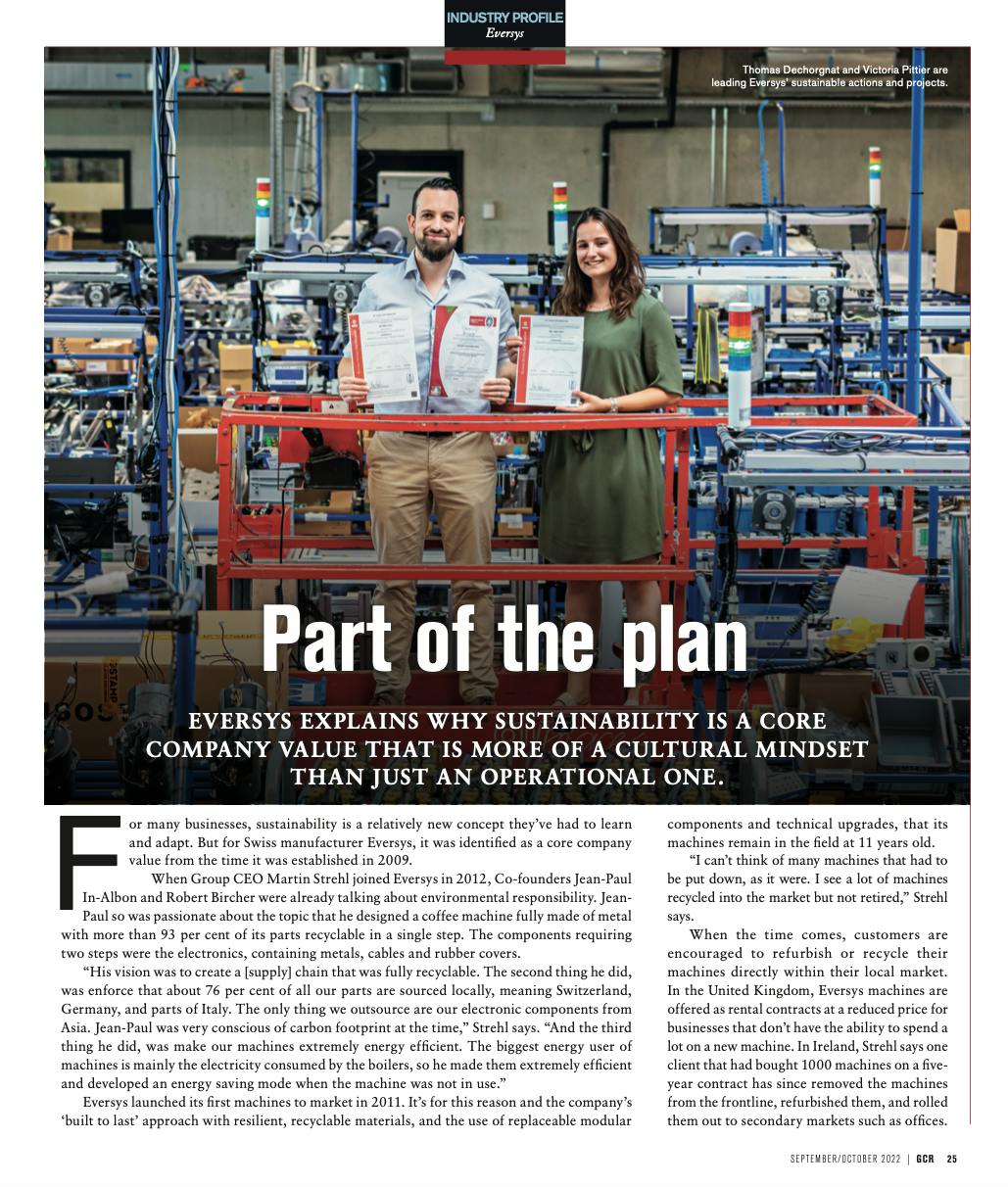 Part of the Plan
September 2022
For many businesses, sustainability is a relatively new concept they've had to learn and...
News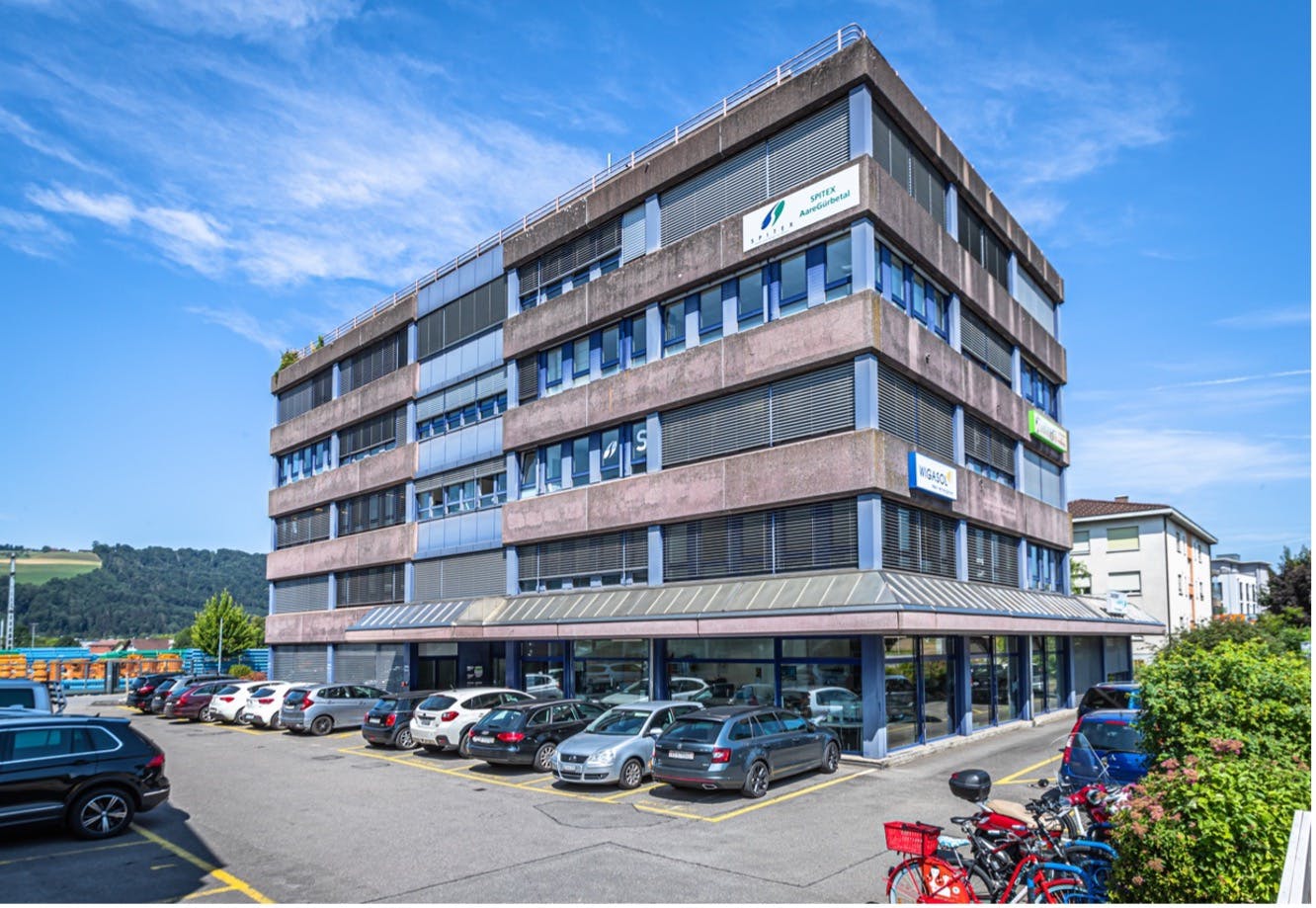 Delisys AG becomes Eversys Digitronics AG
August 2022
In the course of our succession arrangement on 1.1.2020, our subsidiary and...
News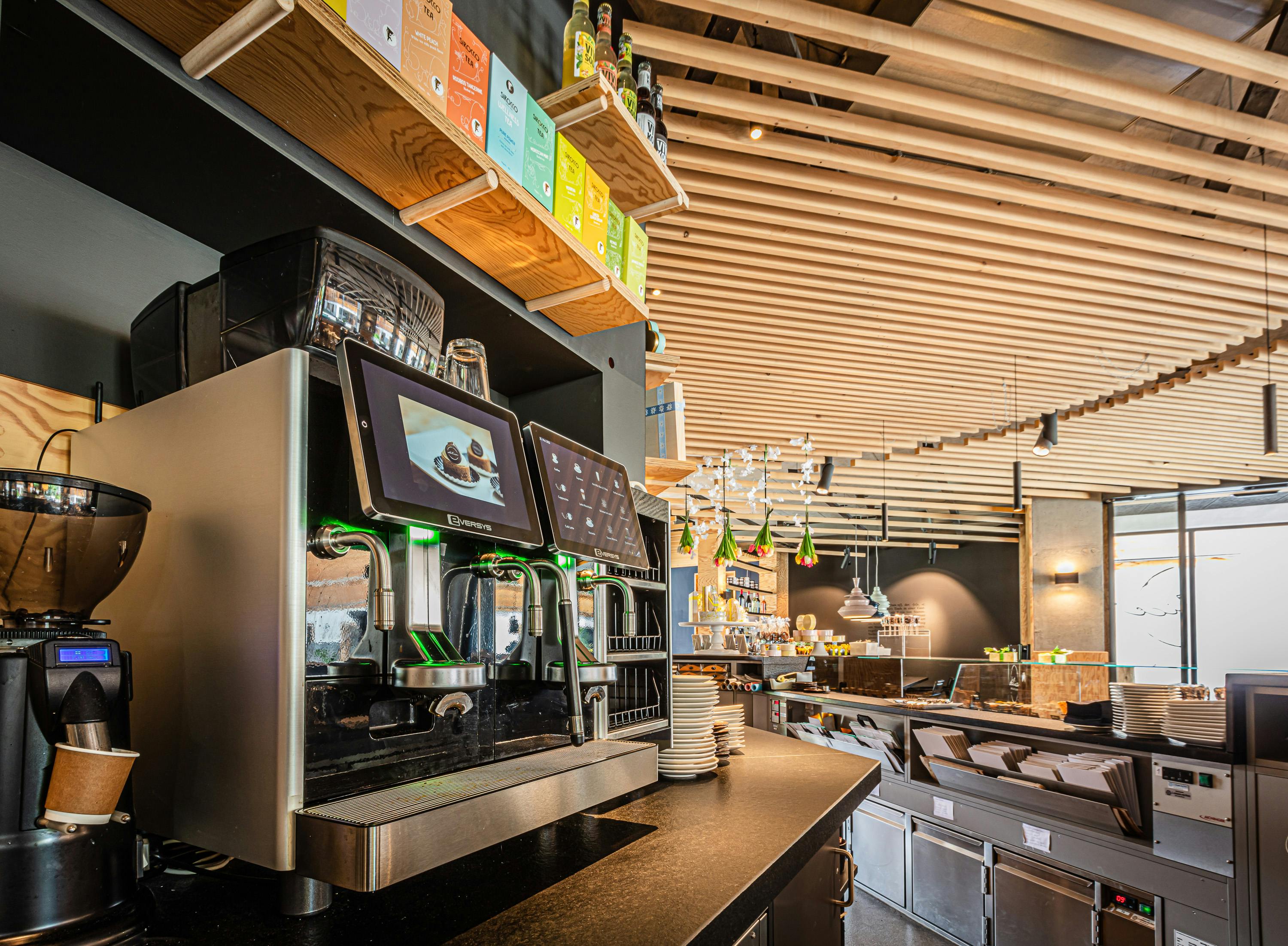 How to overcome the prejudice against automatic machines in a quality-driven region?
Délice Café
Saanen, Switzerland: unspoilt nature reserve, majestic mountains, idyllic waters of Lake...
Case Study
The unpredictability of managing growth post-pandemic
July 2022
Martin Strehl, CEO of the Eversys group, on how the manufacturing industry is recovering...
News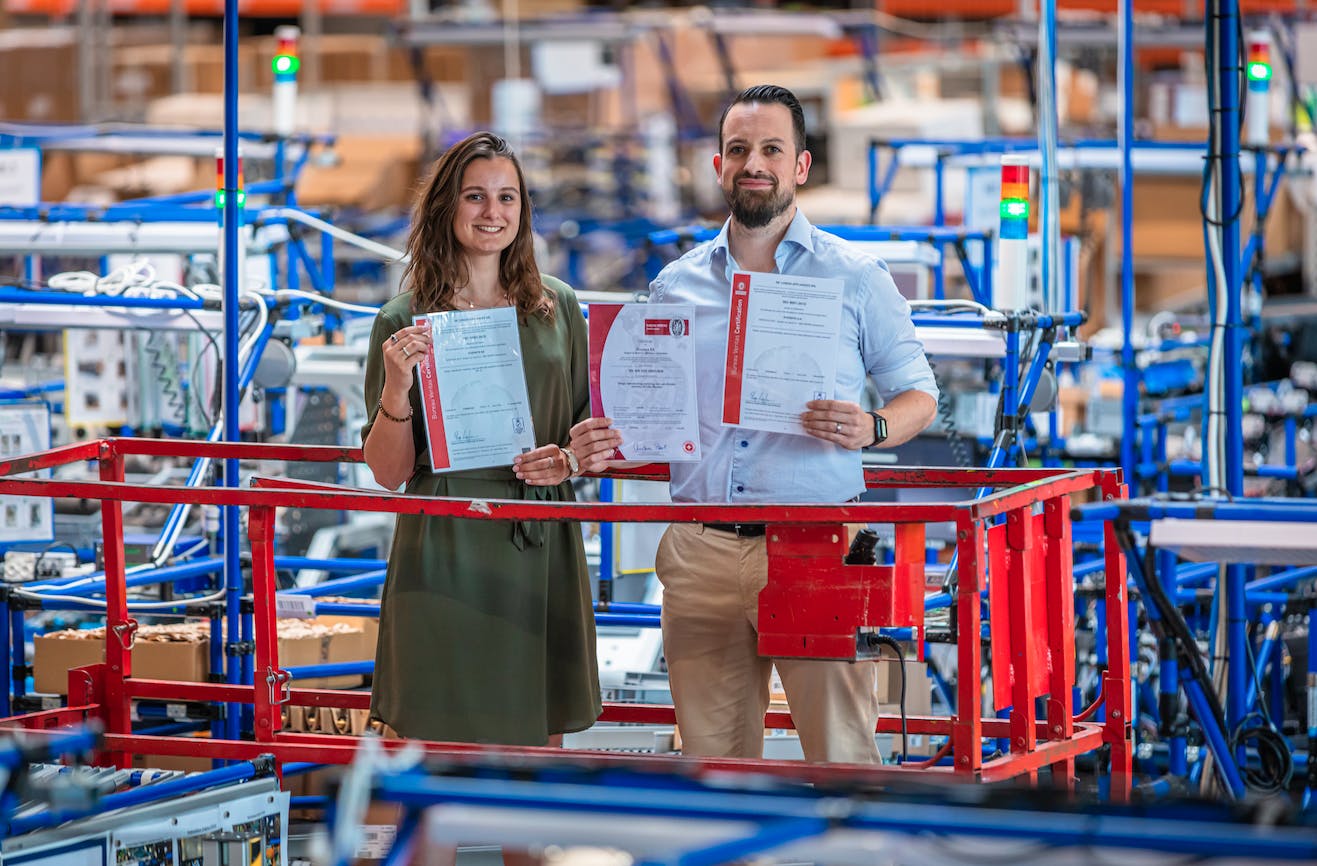 Eversys is proud to confirm ISO 45001:2018 Certification
July 2022
At Eversys, we always look for new challenges and strive for excellence. As such,...
News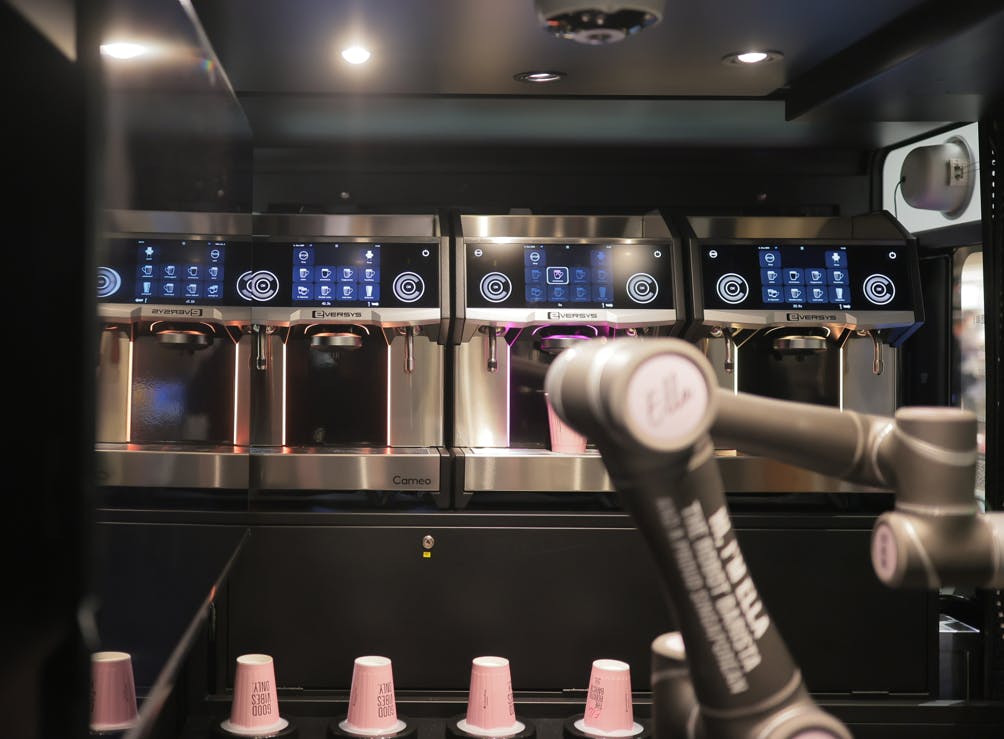 Will the commercialisation of Robots replace the job of baristas in the future?
Crown Coffee
The catering industry offers complex jobs and low salaries. In a busy city like...
Case Study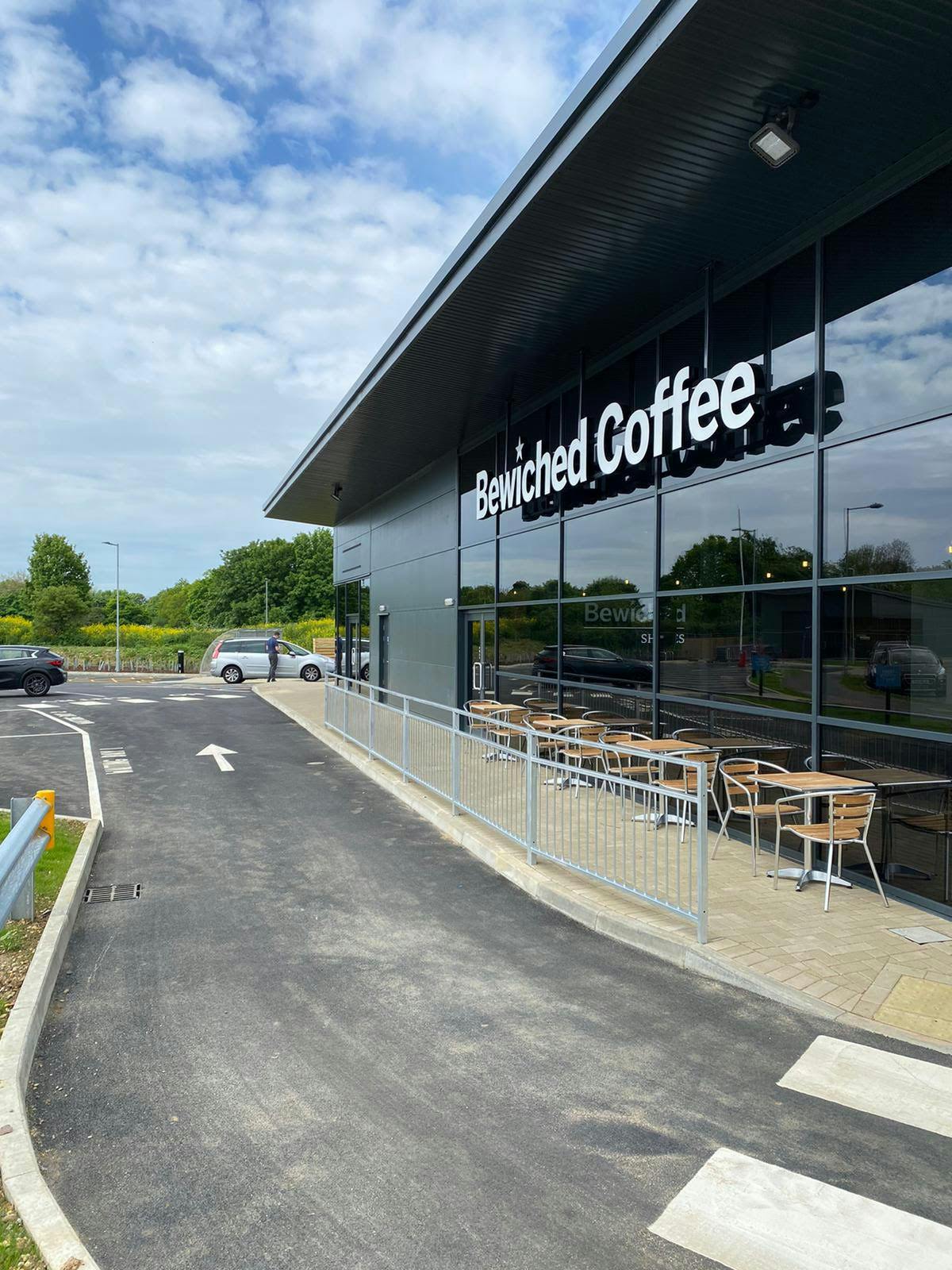 The first Drive-Thru Concept in the UK by Bewitched
Bewitched
After being made redundant in 2009, Managing Director of Bewiched Matt Fountain started...
Case Study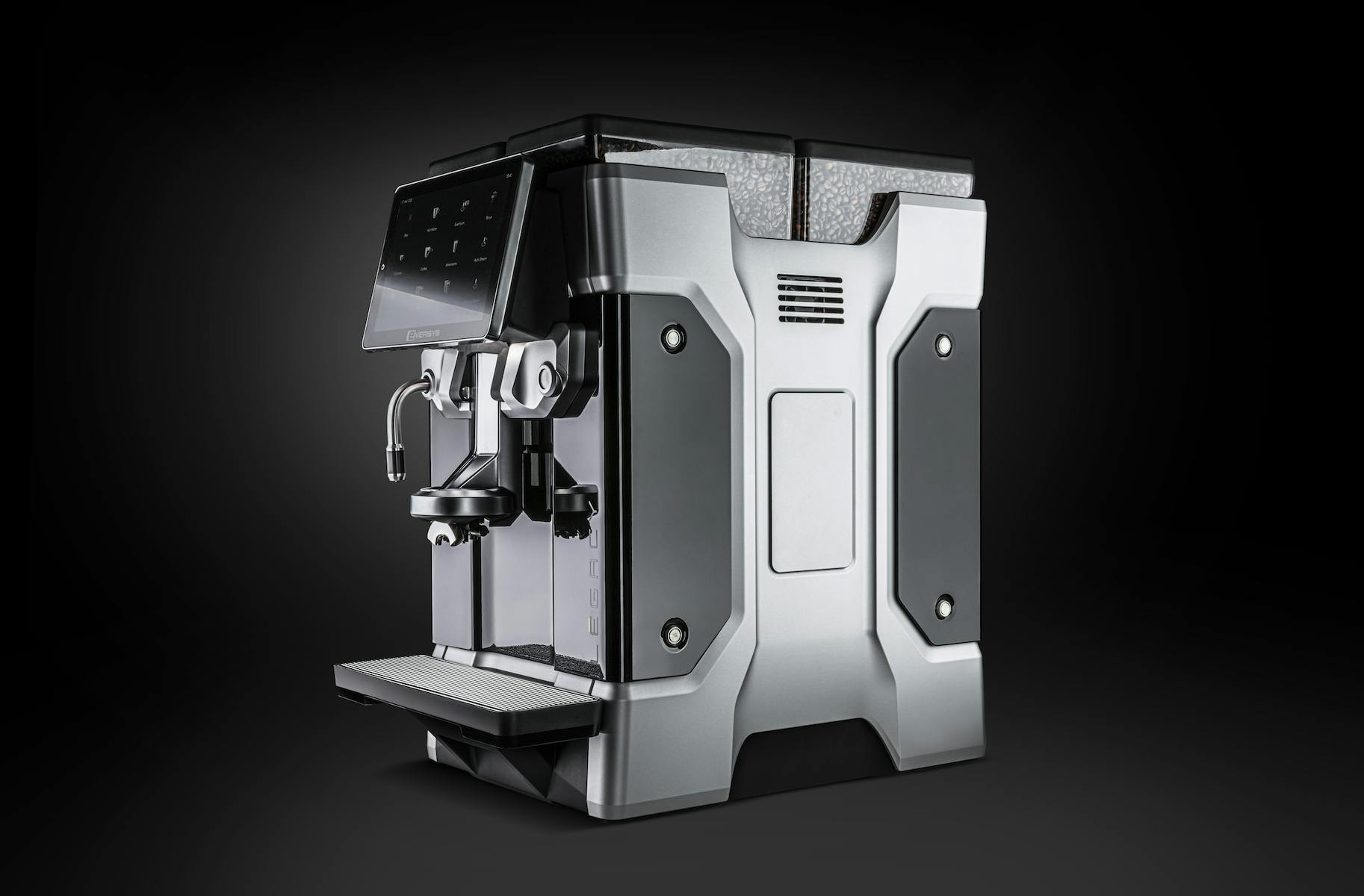 Unveiling Légacy, Eversys' latest innovation, a machine inspired by DNA and delivered in a compact package
May 2022
As a progressive company, Eversys has always kept an eye on market trends, whilst...
News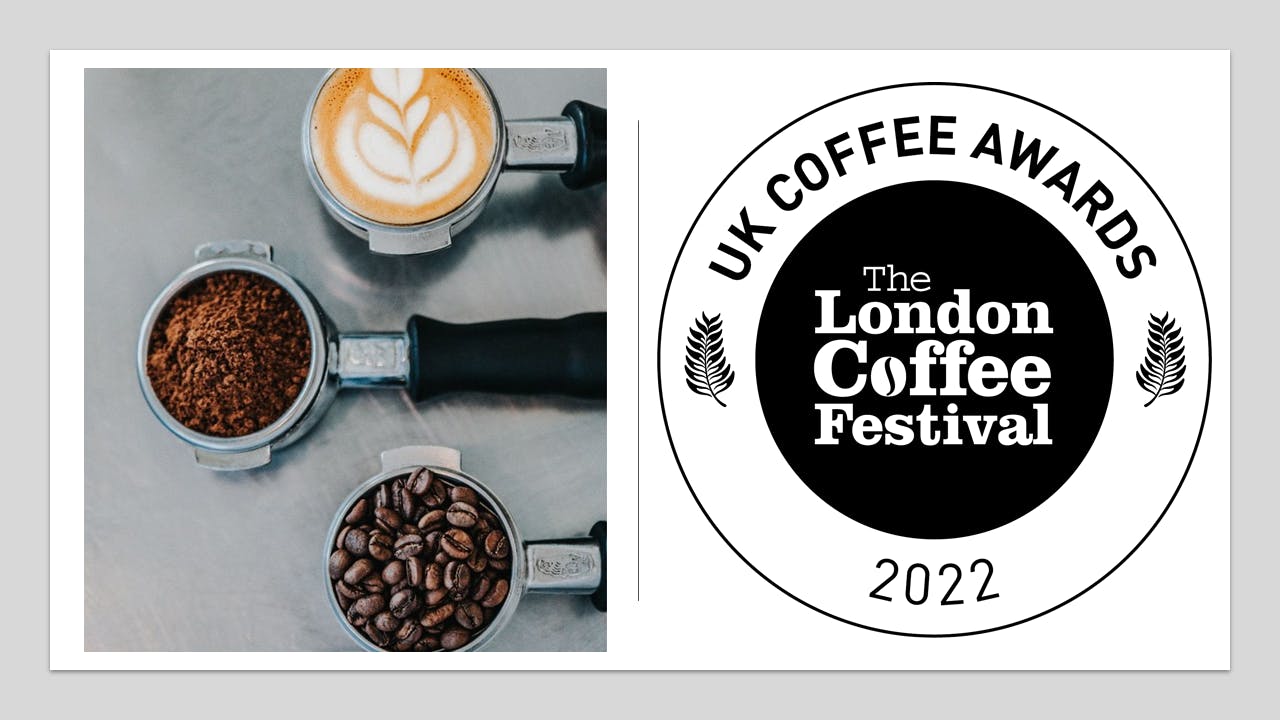 2022 UK Coffee Award
April 2022
Eversys Wins 2022 UK Coffee Award for "Best All-Around Fully Automatic Coffee Machine"
News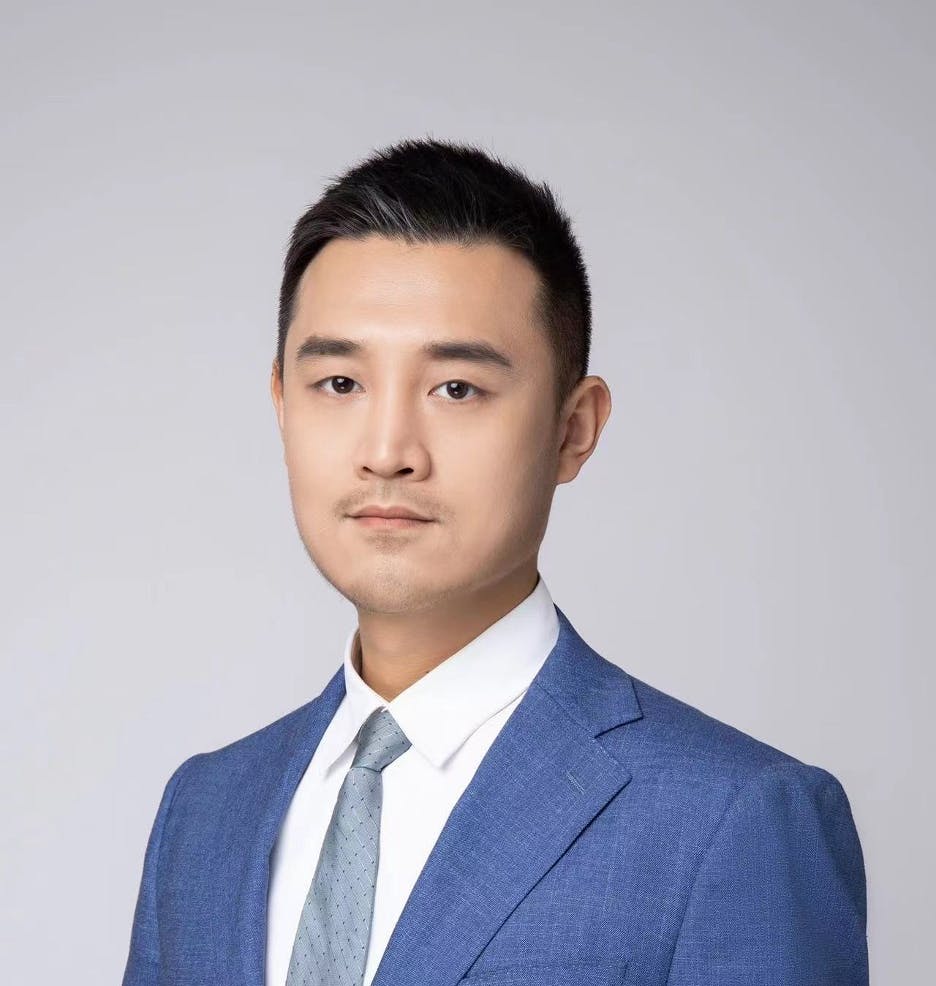 Eversys appoints Arthur Zhang as Business Development Director for China
April 2022
Eversys is excited to be introducing a new team member to our Asia team, Mr. ...
News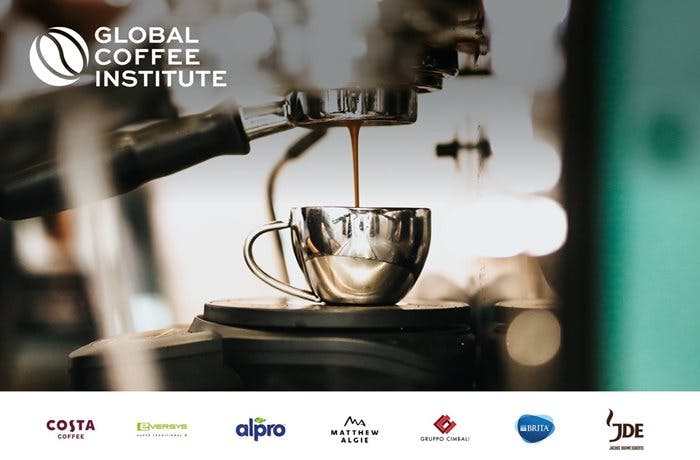 Major coffee and hospitality brands forge unite with The Global Coffee Institute
March 2022
Costa Coffee, Eversys, Alpro, Matthew Algie, Gruppo Cimbali, BRITA, and JDE are among...
News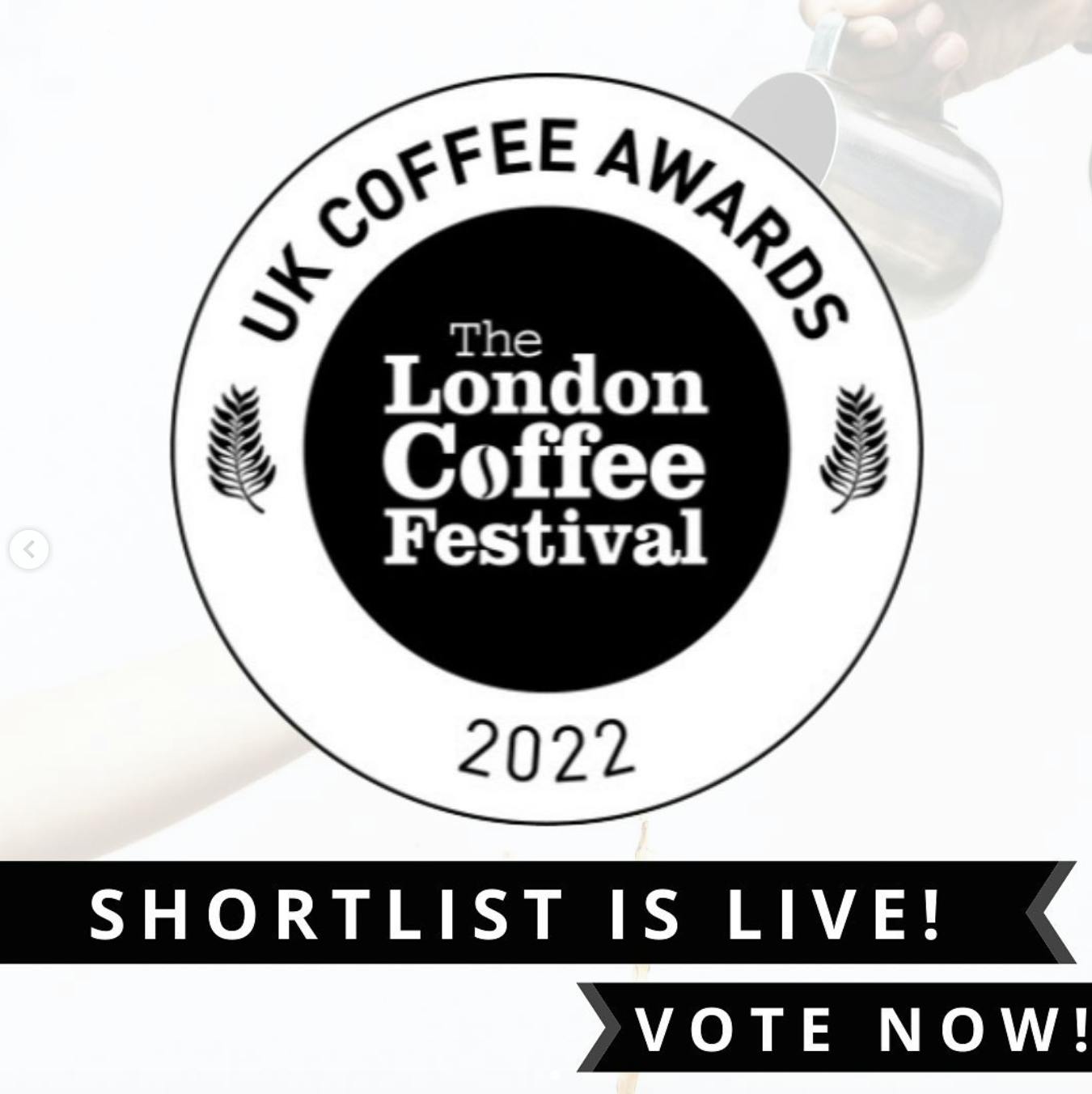 Eversys has been shortlisted at the UK Coffee Awards
February 2022
Eversys are excited to share that we have successfully made ...
News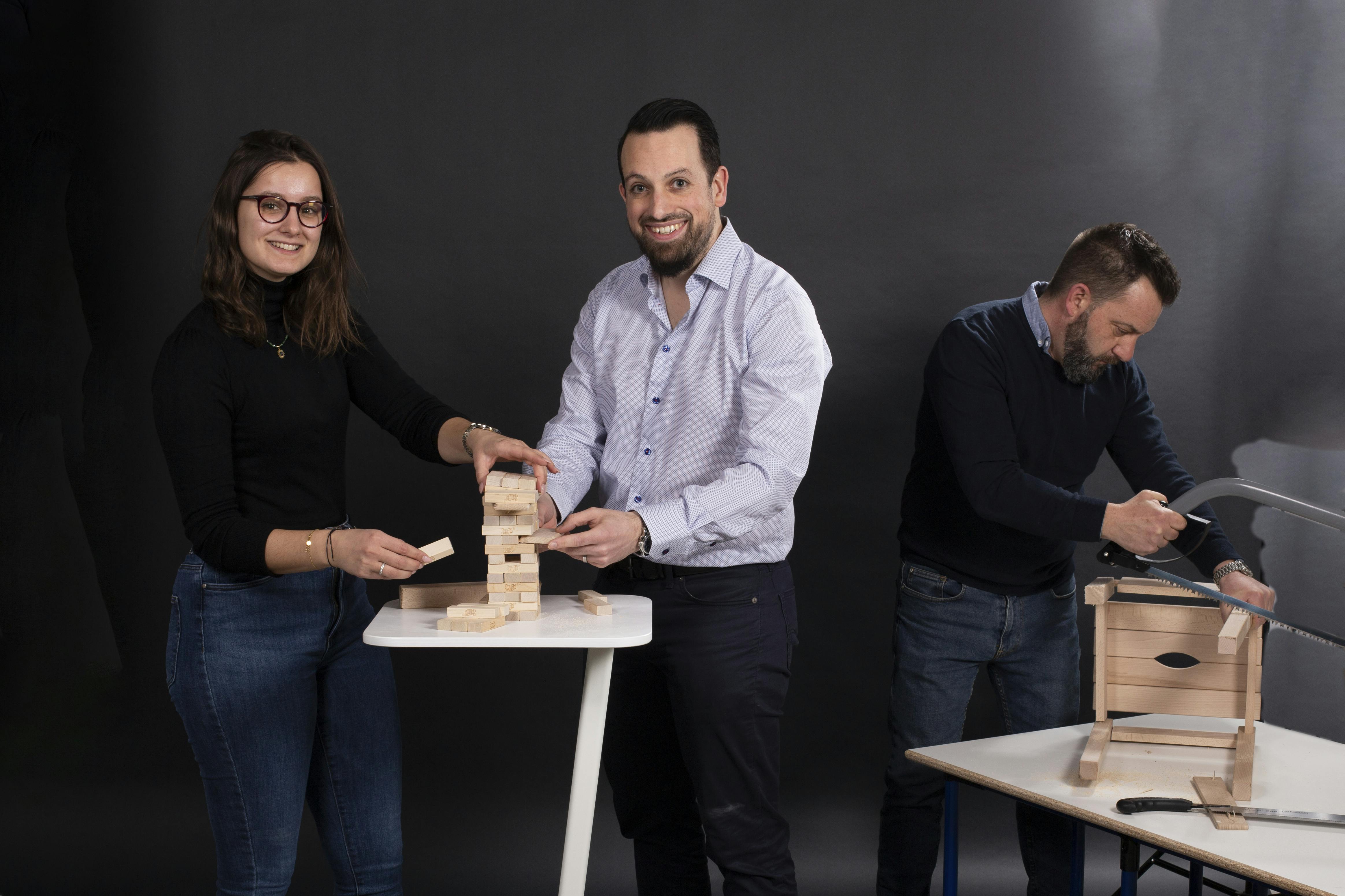 Sustainability
Eversys Value Serie
At Eversys, we promote sustainable practices as ...
Blog
Eversys appoints Simon Sun to its Growing Portfolio of Brand Ambassadors
February 2022
Eversys are proud to announce that Simon Sun, 2019 China Barista Champion, has accepted...
News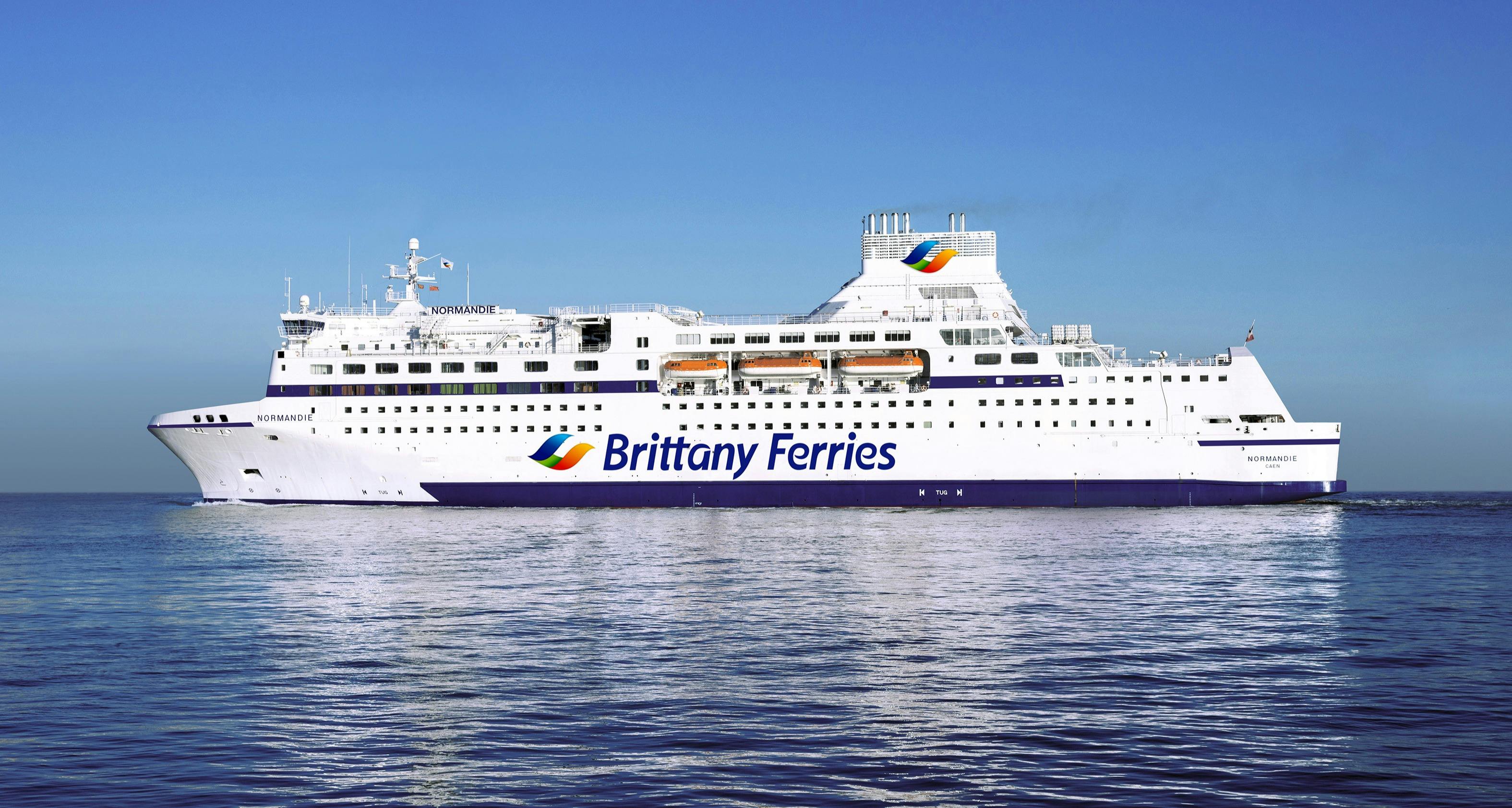 44 Cameos have already been installed
Brittany Ferries
Brittany Ferries was founded by a Breton farmer, Alexis Gourvennec. He was convinced...
Case Study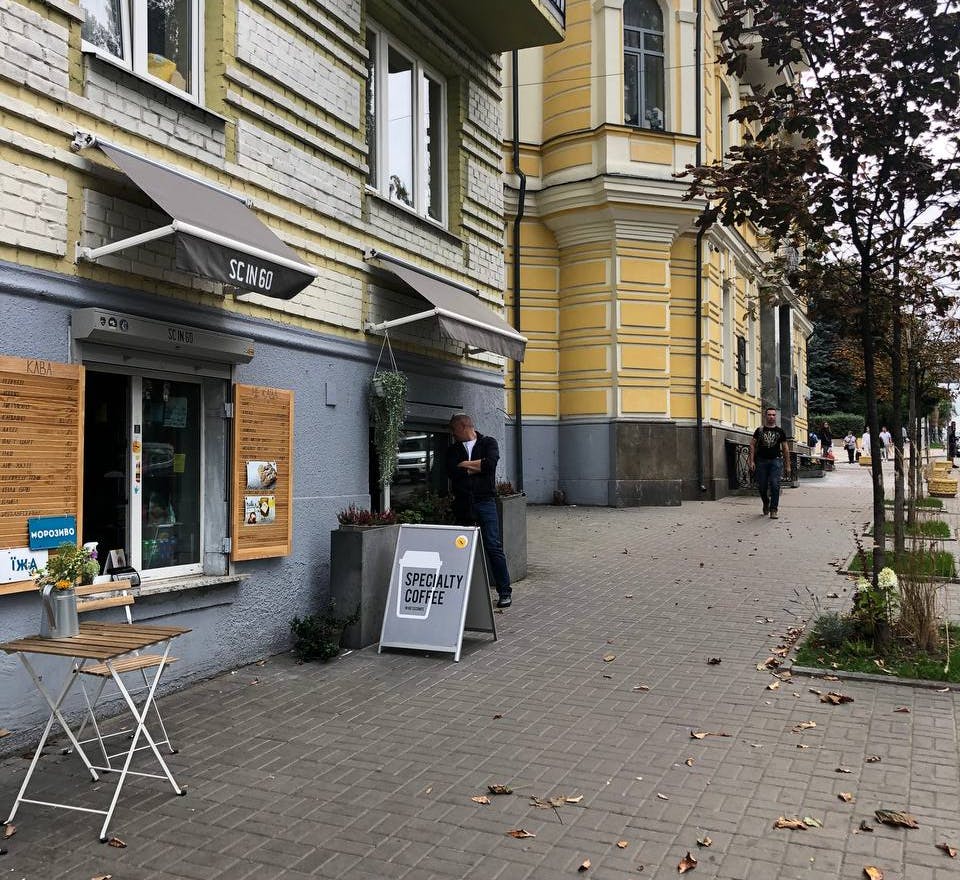 The most unusual place in Ukraine for Eversys
SC in 60
SC IN 60 (Specialty Coffee in 60 seconds) is a small coffee shop "to go", located in the...
Case Study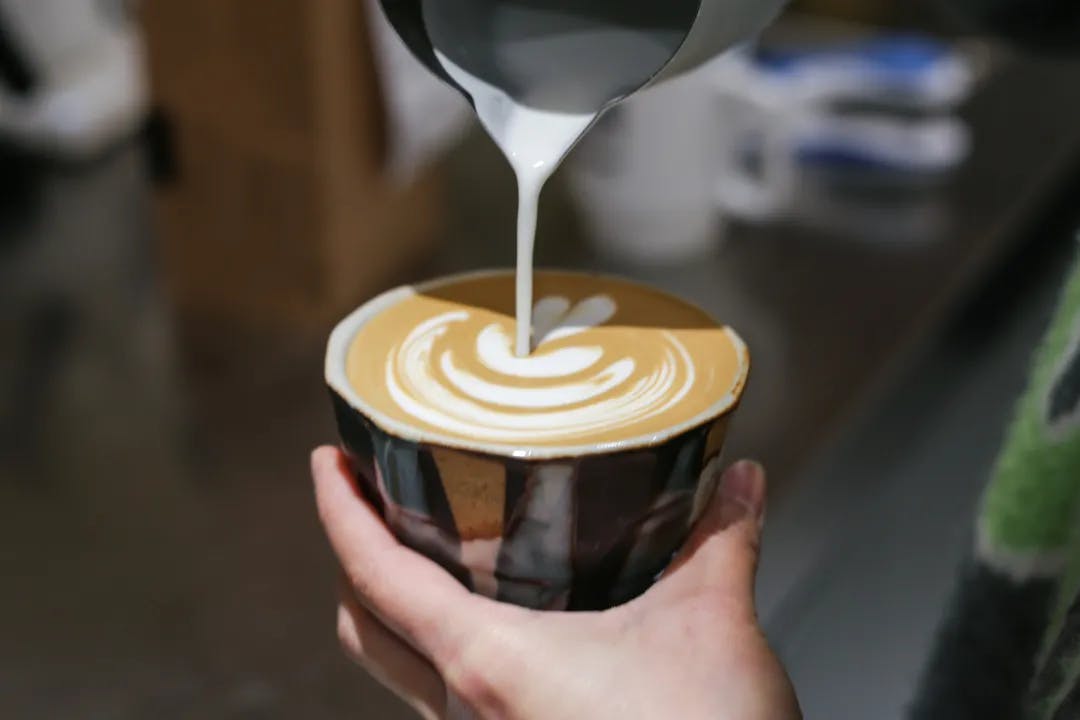 In the new store of Yourong Naida, you can drink coffee from the 'Other Side'
Lucky Draw
Yourong Naida has always been famous for its professional roasted coffee. Not only in...
Case Study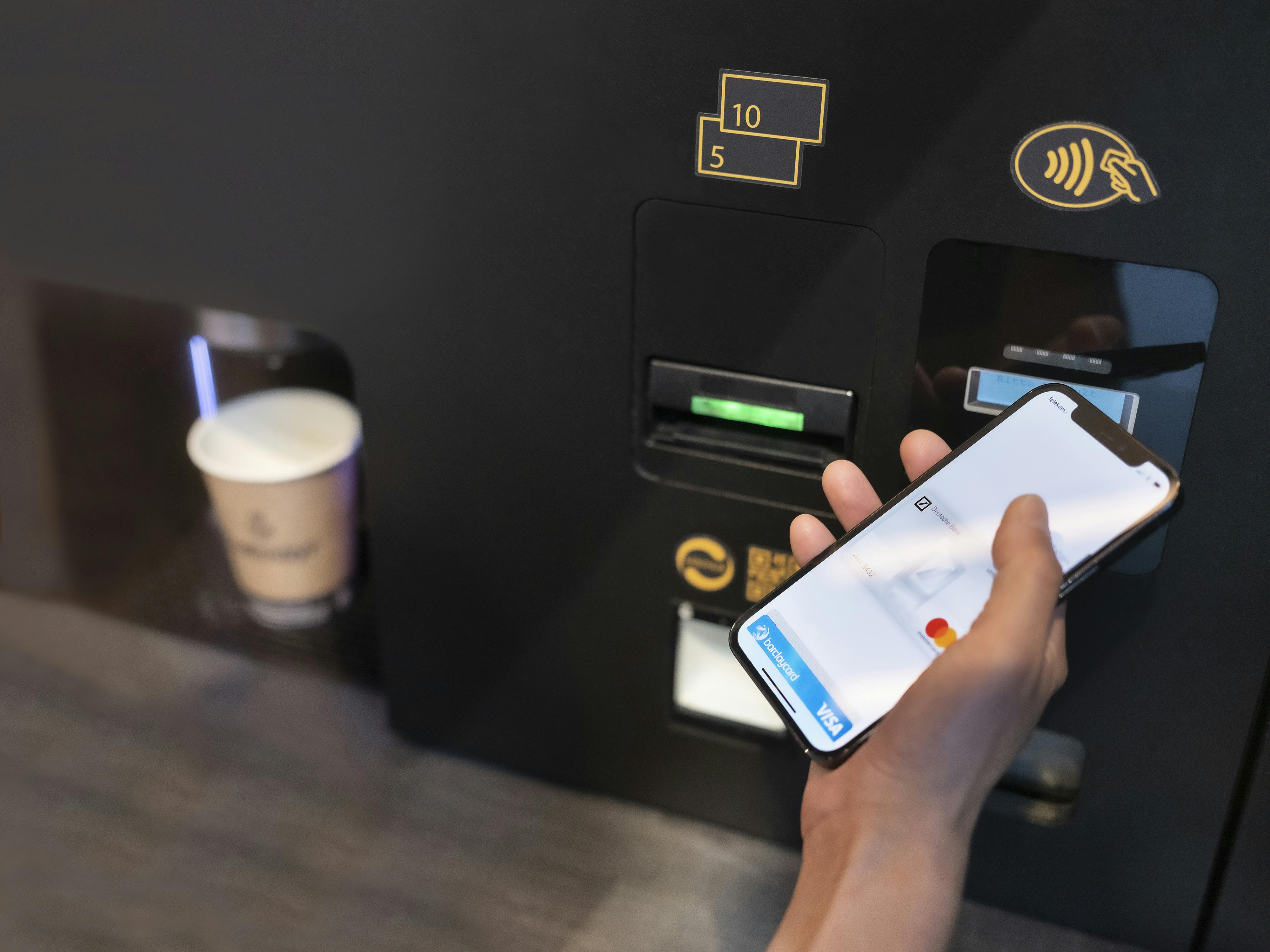 Leverage synergies between technology, technical support and coffee excellence
Coffema & Iovent
Coffema is always on the lookout for innovative (coffee) technology and has therefore...
Case Study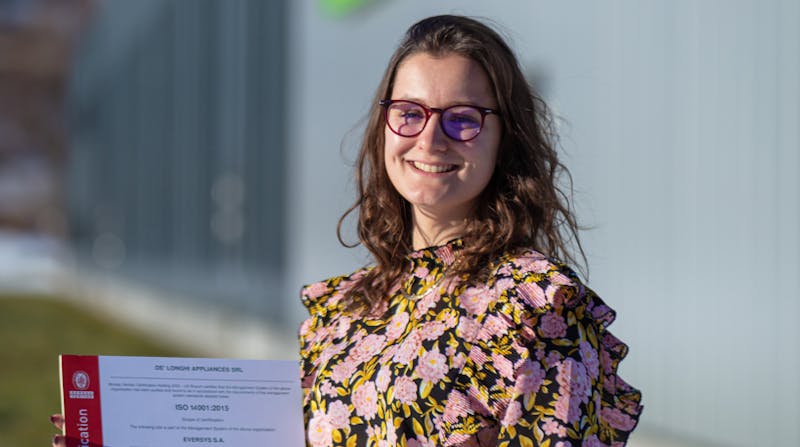 Eversys is proud to confirm ISO 14001:2015 certification
January 2022
As such, straight after obtaining our ISO 9001 certification in July 2021, the...
News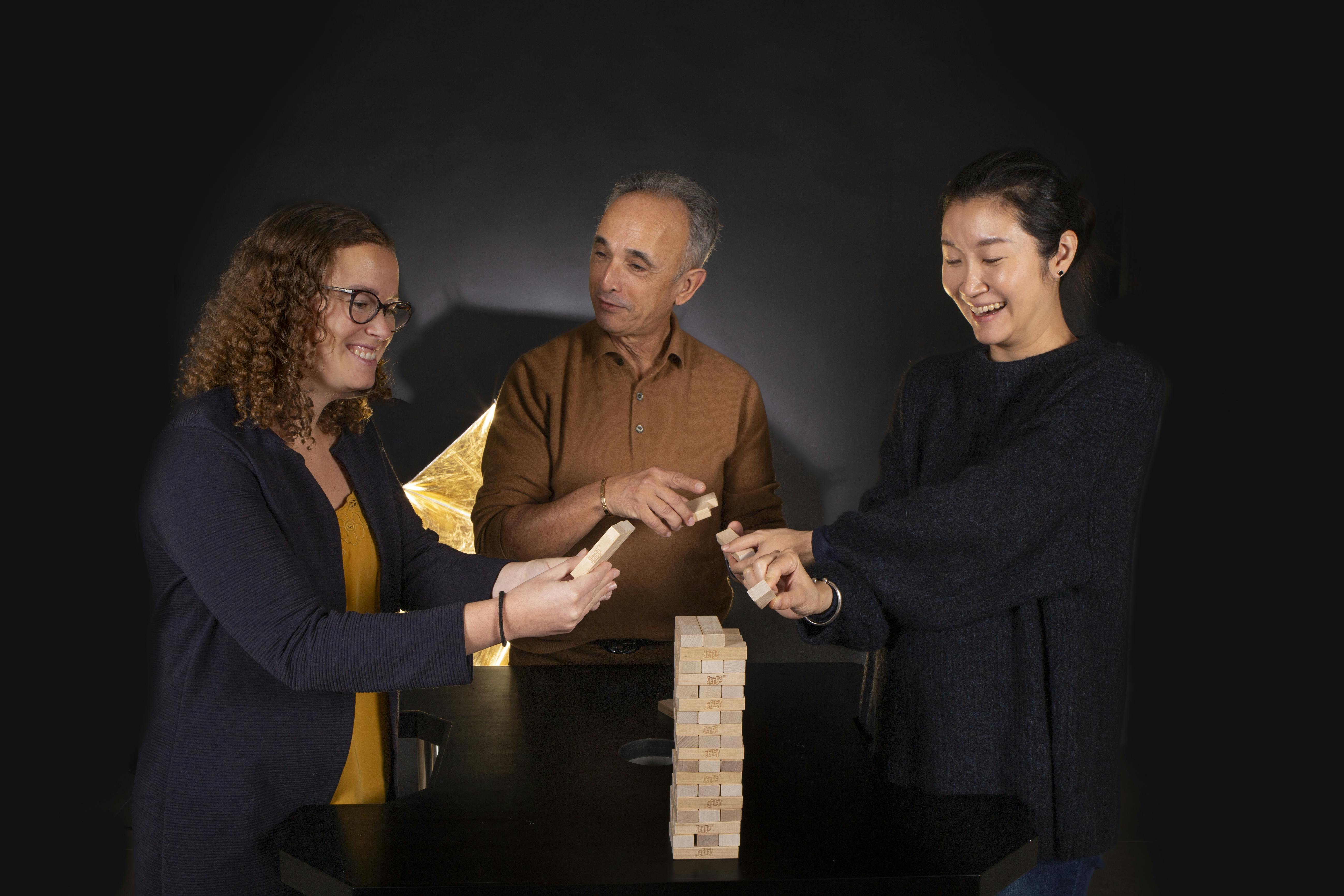 Transparency
Eversys Value Serie
Transparency is the cornerstone of ...
Blog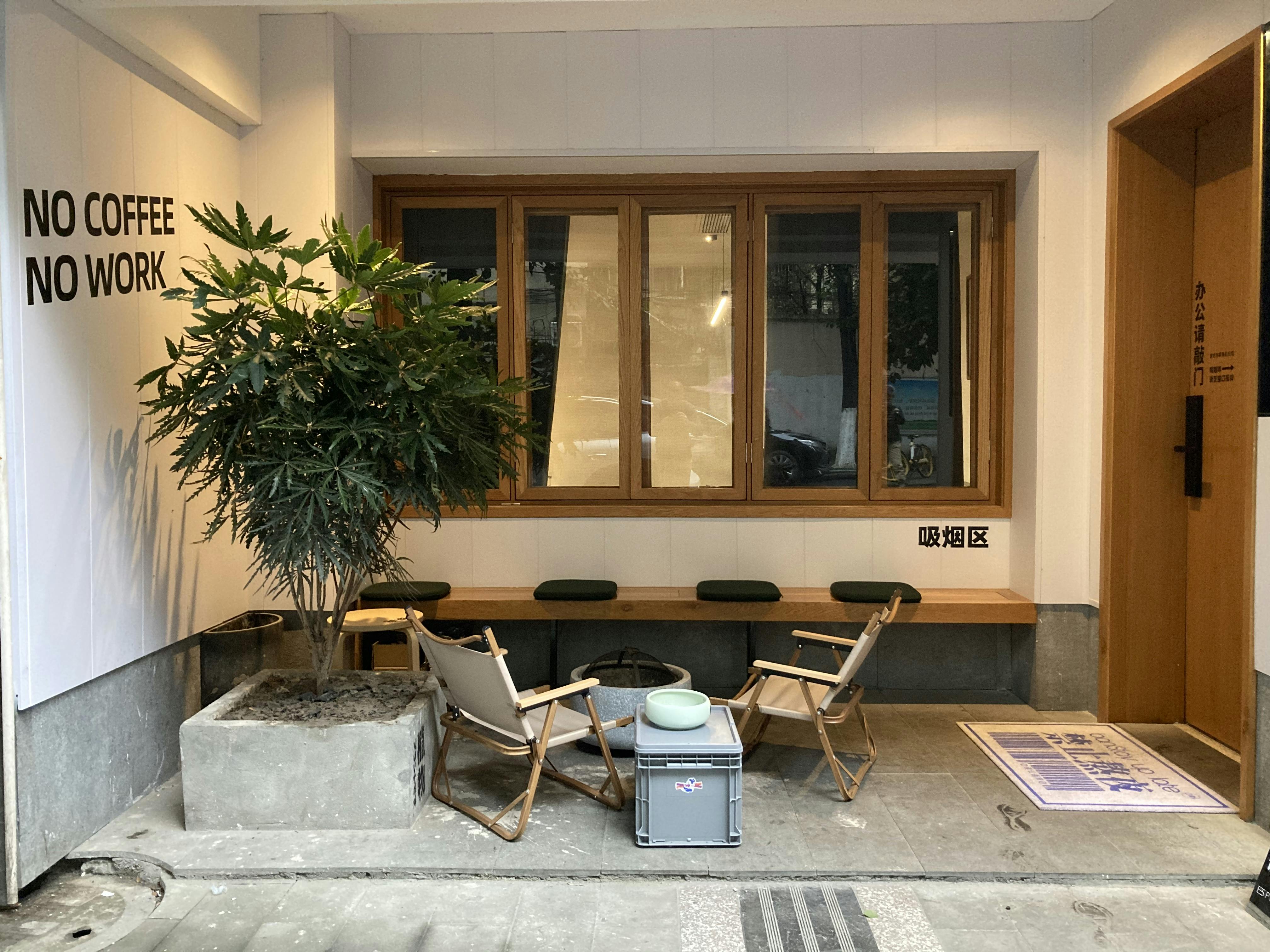 All romantic notions originate from curiosity about the industry.
Cafe G1
Coffee quality, efficient operations, barista training, customer service – these are...
Case Study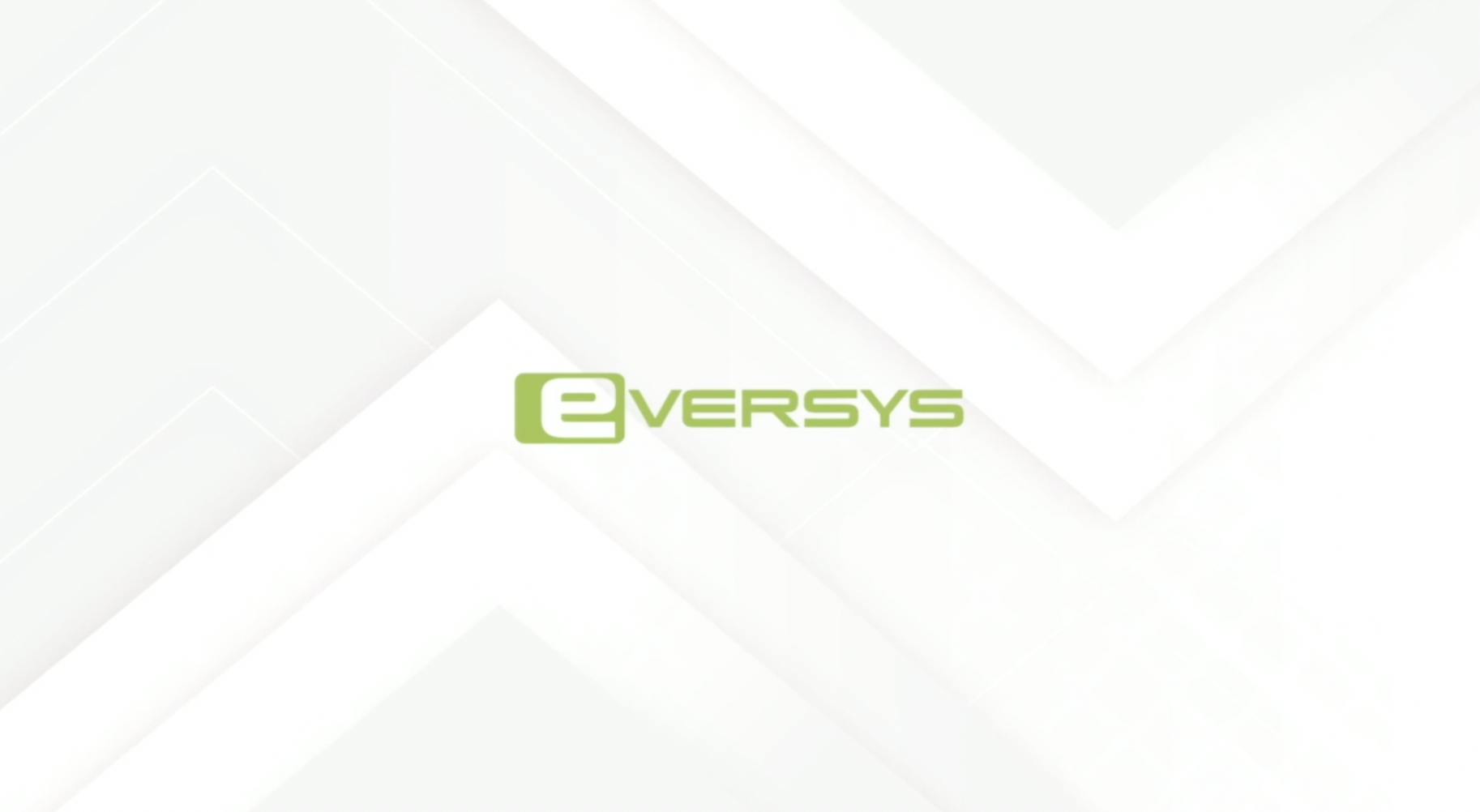 Rewatch our Live Streaming session from HOST 2021
HOST 2021
For those unable to attend HOST this year, Eversys conducted a series ...
News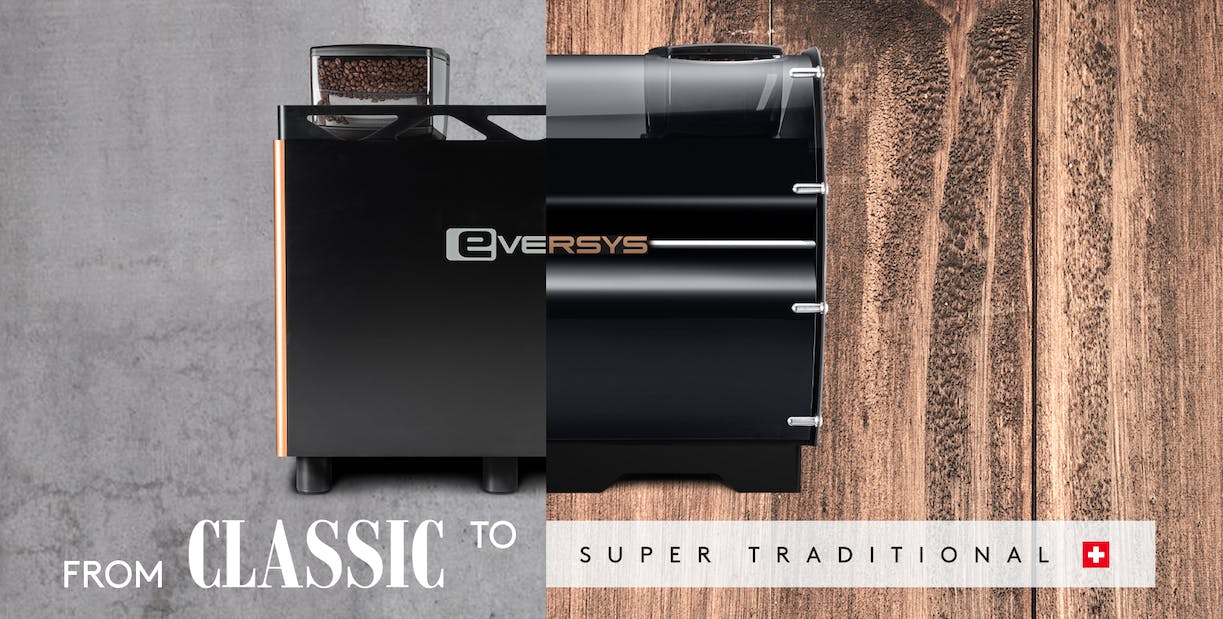 Eversys To Exhibit at HOST 2021 from the 22nd-26th
October 2021
After the global complexities caused by COVID-19, the coffee industry is slowly coming...
News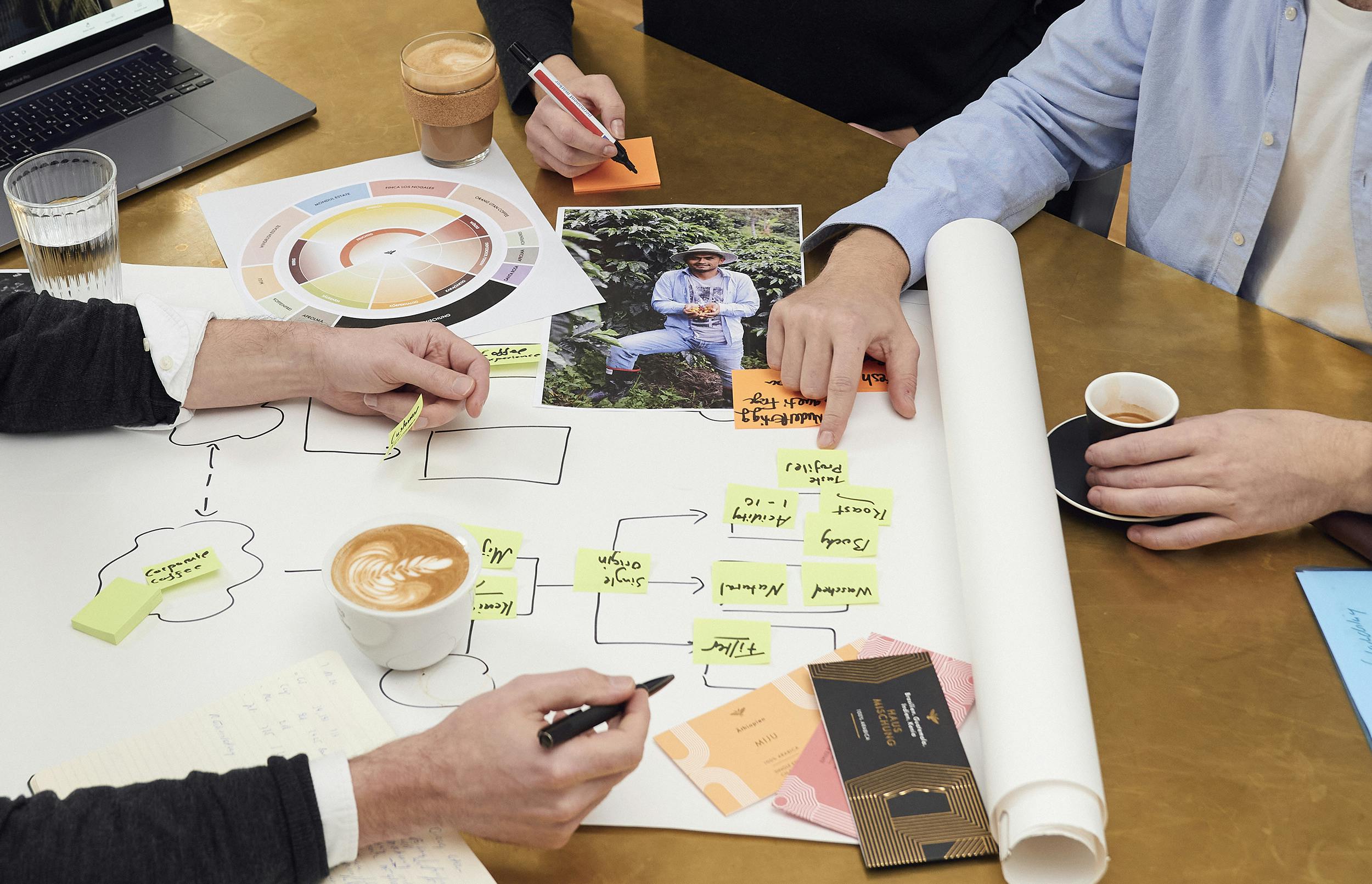 Empowering companies to provide uncompromised quality, consciously sourced, locally roasted coffee.
ViCafé
ViCAFE was founded 11 years ago by Christian Forrer in Eglisau, Switzerland. At the...
Case Study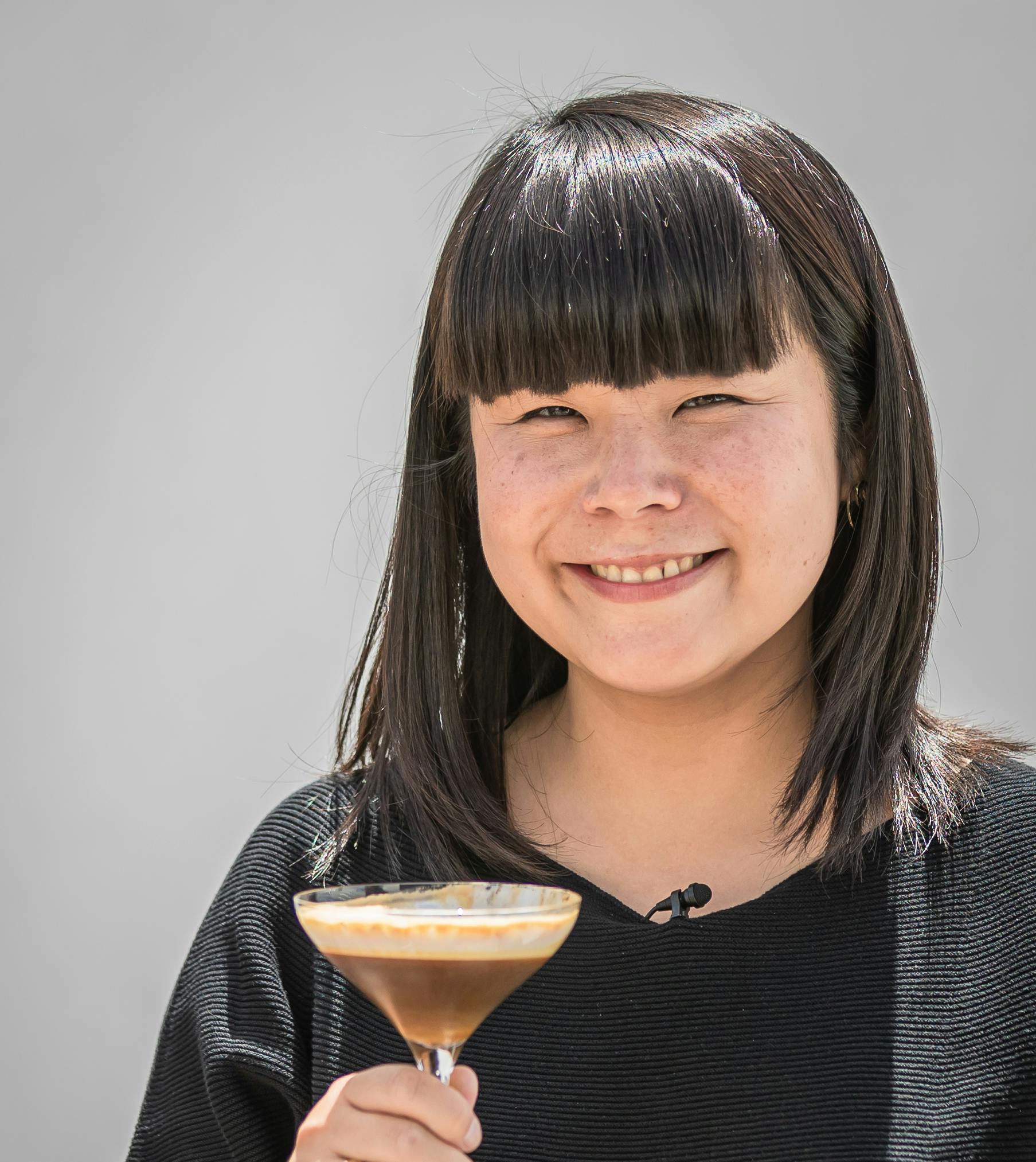 Emi's Summer Drinks Series
Summer 2021
Introducing The Eversys Summer Drinks Series.
Blog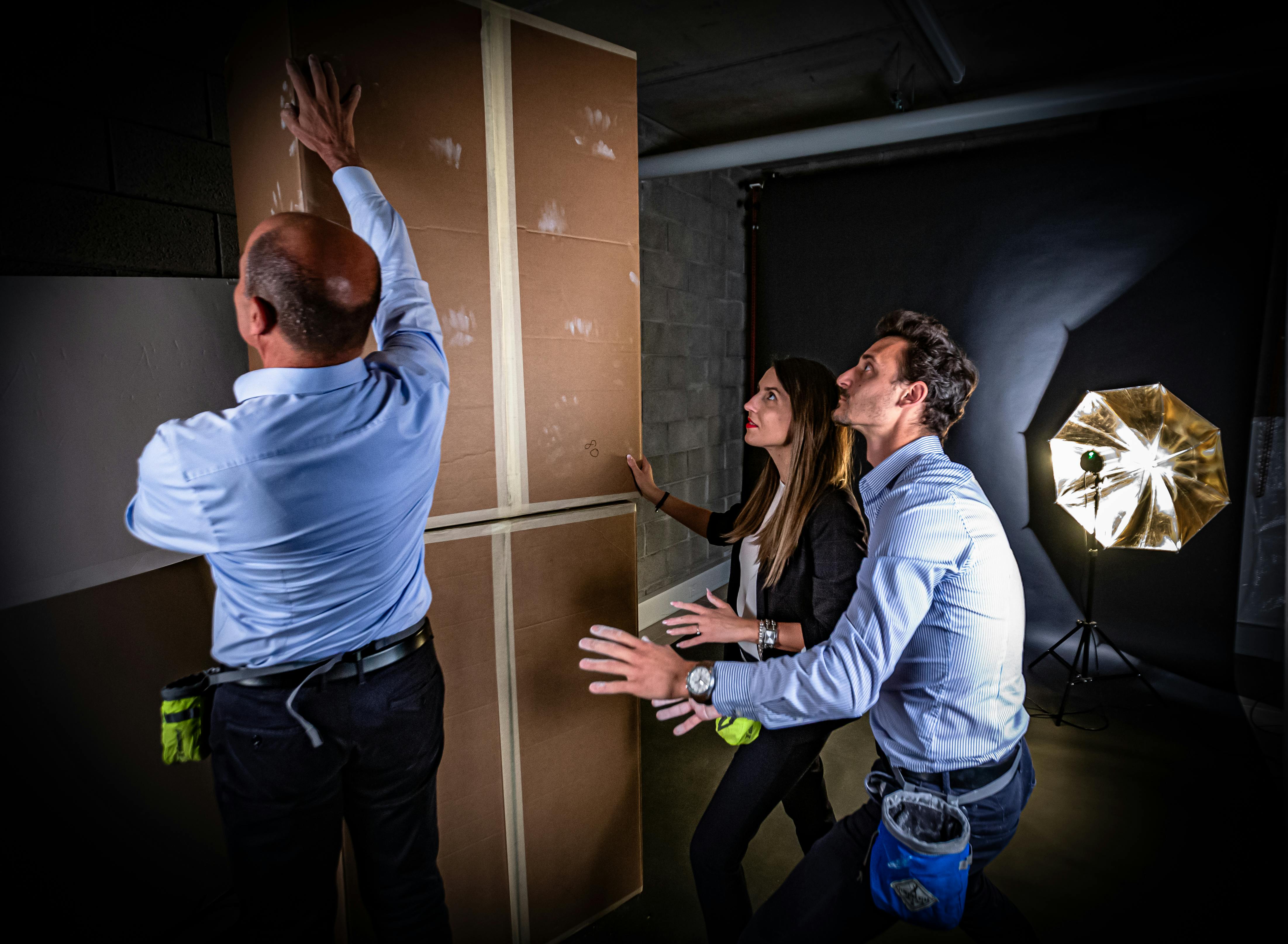 Ambition
Eversys Value Serie
In all we do, we always aim high and take on important challenges.
Blog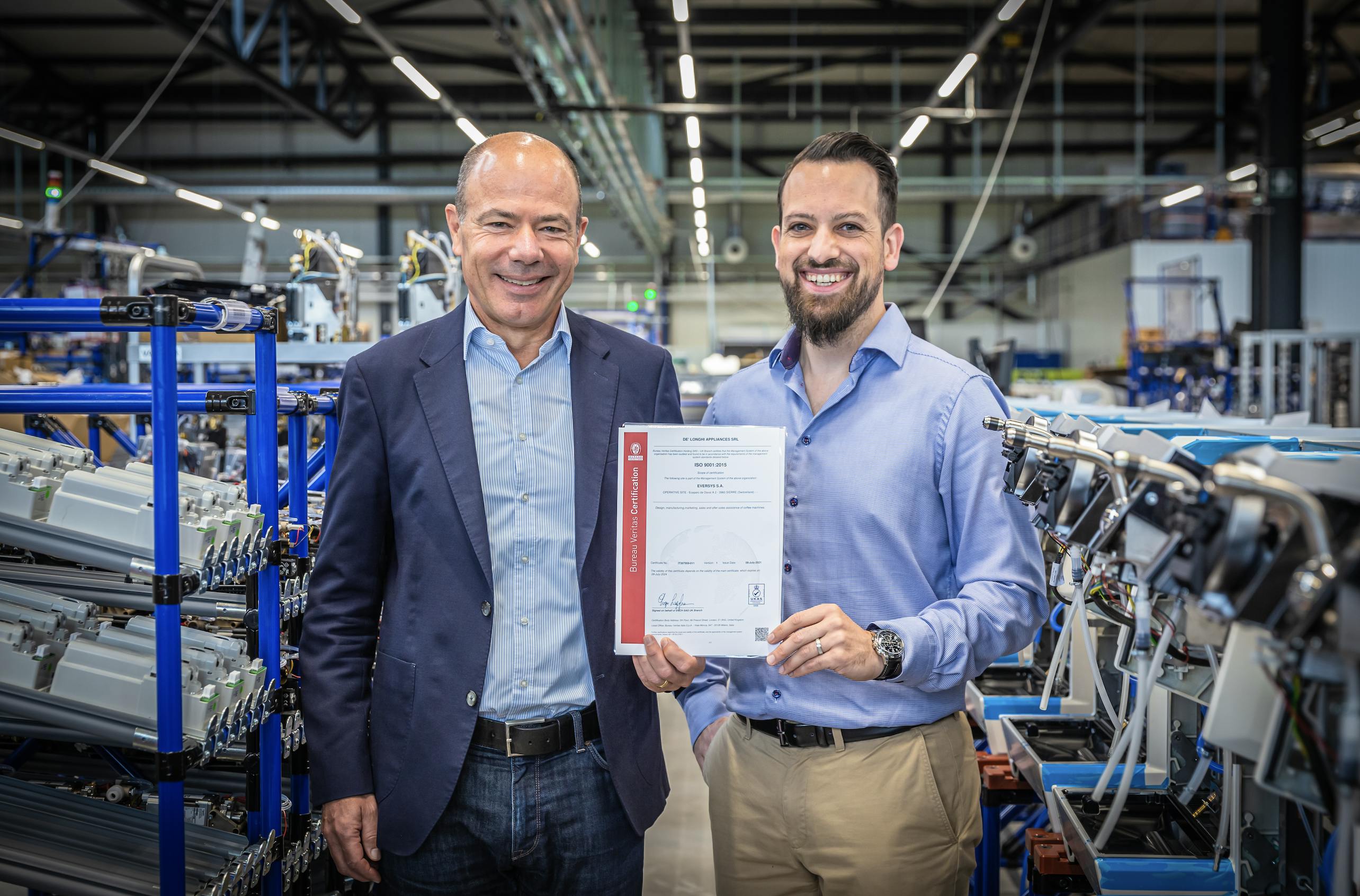 Eversys is proud to announce that since July 2021, the company is ISO 9001:2015 certified.
July 2021
ISO stands for "International Organisation for Standardisation". ISO standards are the...
News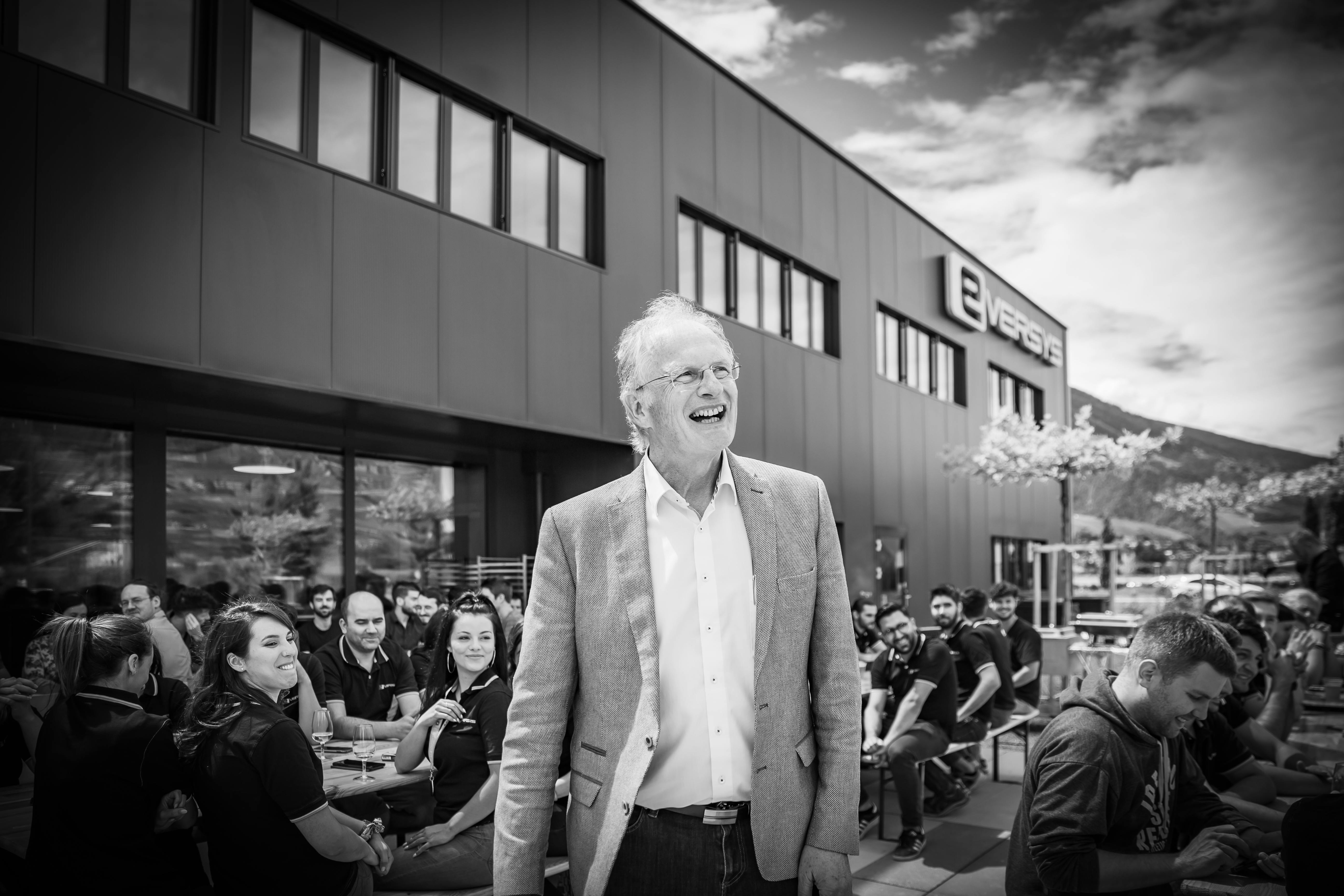 Jean-Paul was a person who gave the word innovation its meaning
July 2021
Eversys are saddened to announce the passing away of one of its founders, Mr Jean-Paul...
News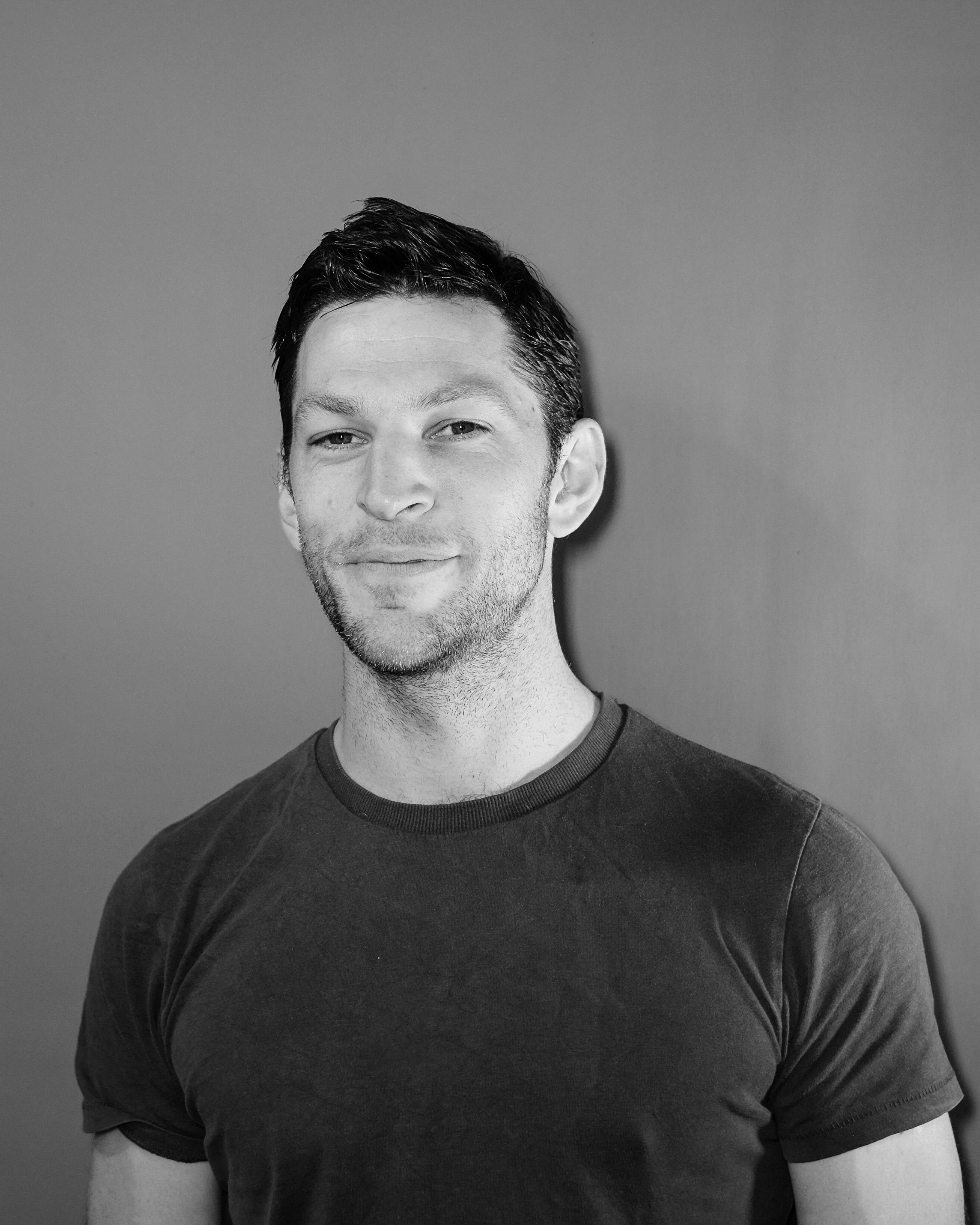 Eversys Appoint Dale Harris to Its Growing Portfolio of Brand Ambassadors
July 2021
Eversys are proud to announce that Dale Harris, 2017 Word Barista Champion and Global...
News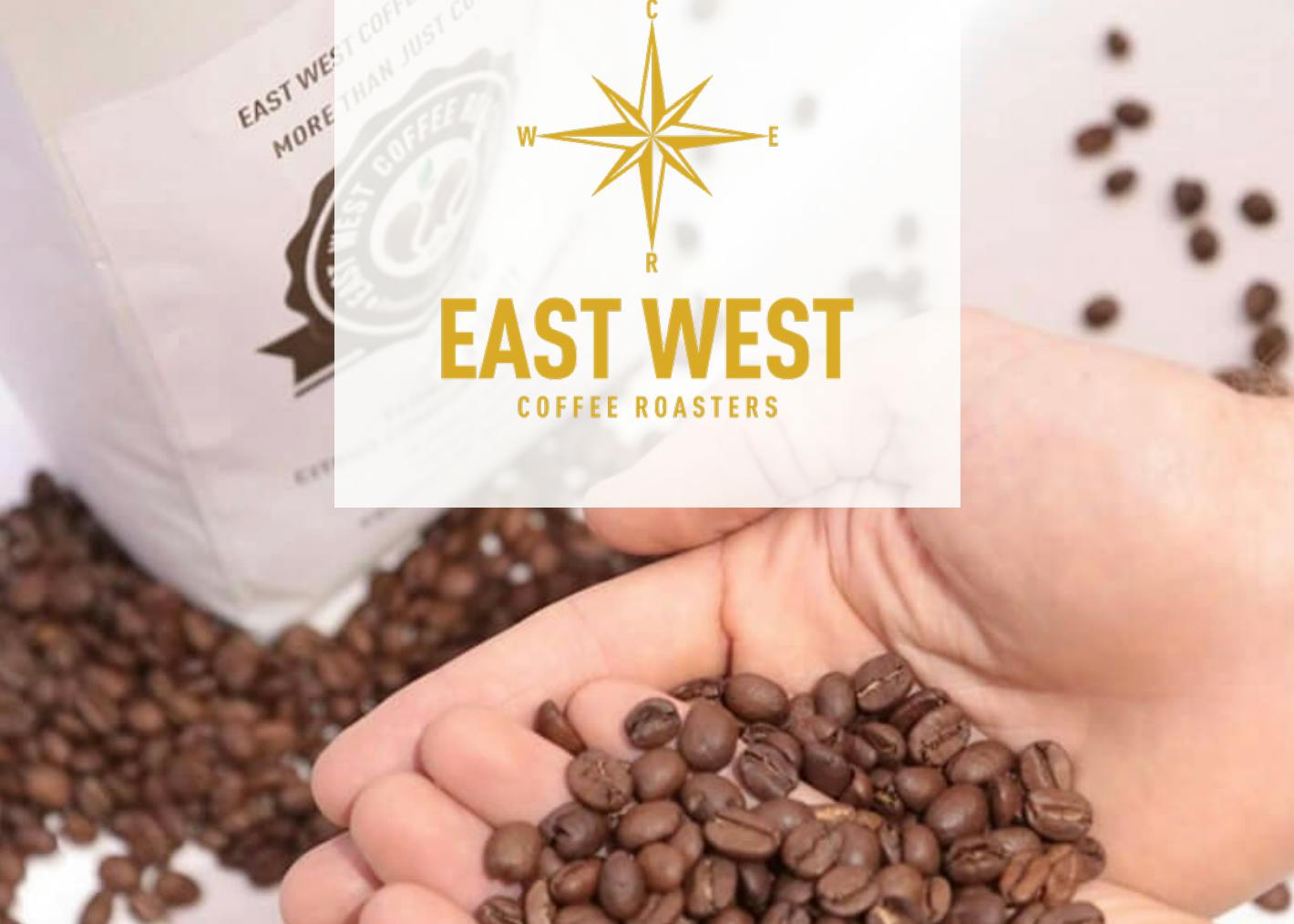 When the Ethiopian quality meet the Swiss consistency
East West Coffee Roasters
East West Coffee Roasters was founded by Abdul Aided in Melbourne Australia. The vision...
Case Study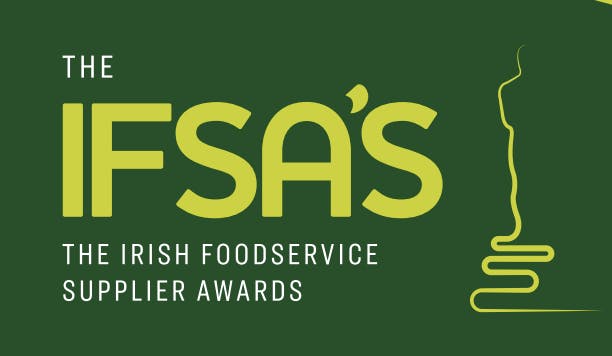 EVERSYS ANNOUNCED WINNERS OF THE 'BEST FOOD SERVICE
June 2021
Eversys are proud to share that on the 17th of June 2021, it was announced that ...
Blog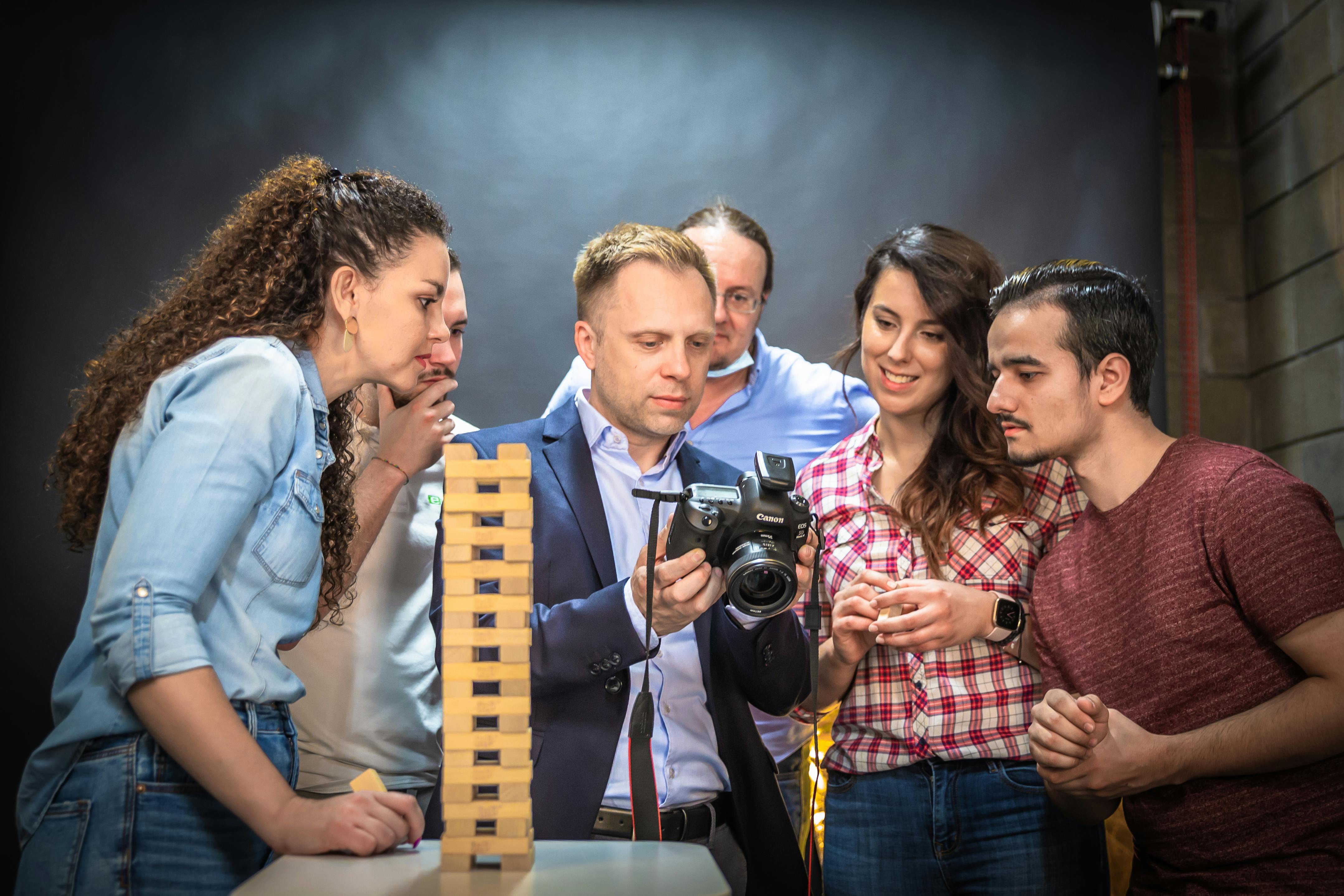 Commitment
Eversys Values Serie
"Eversys are committed to best of breed, lean manufacturing as well as ... "
Blog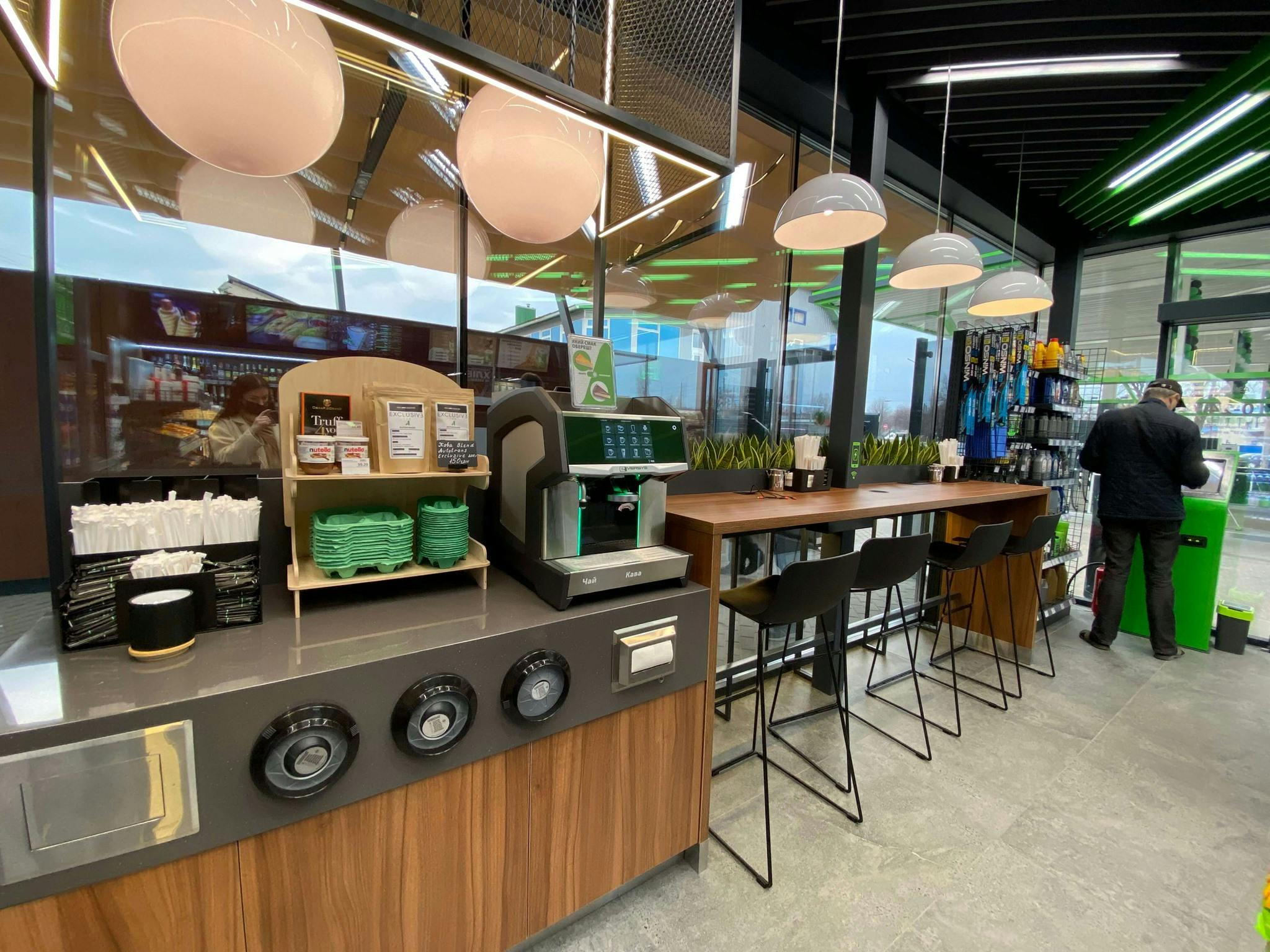 The first Eversys machine at a gas stations in Ukraine
Autotrans
In April 2021, the Autotrans petrol station chains opened a modernised petrol station in...
Case Study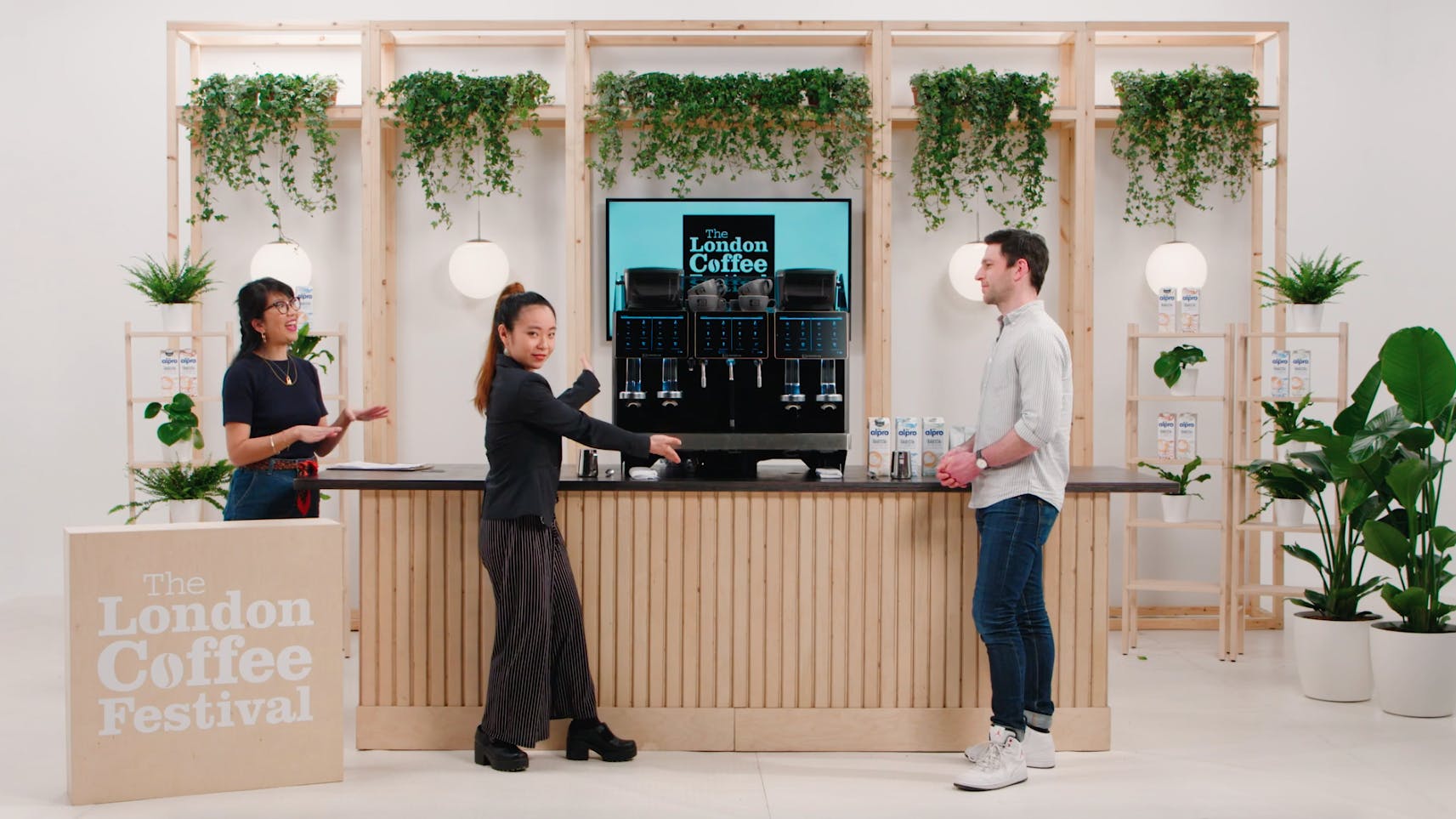 One Master to Another: The Experts Face Off on the New Shotmaster Pro
London Coffee Festival - April 2021
Eversys and Alpro have joined forces for this year's London Coffee Festival for an...
Blog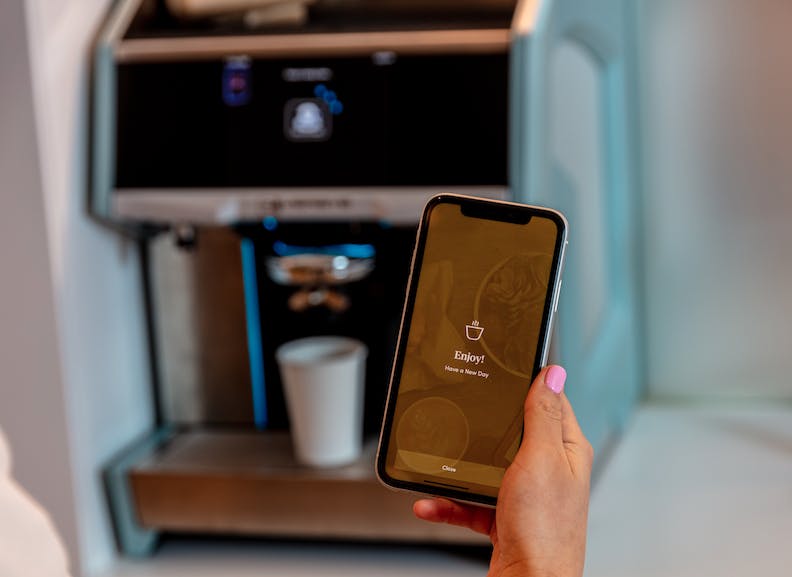 New Stand: Our customers are discerning with impeccable taste.
New Stand
Meet New Stand, a company with a mission to upgrade the basics, find reliable ways to...
Case Study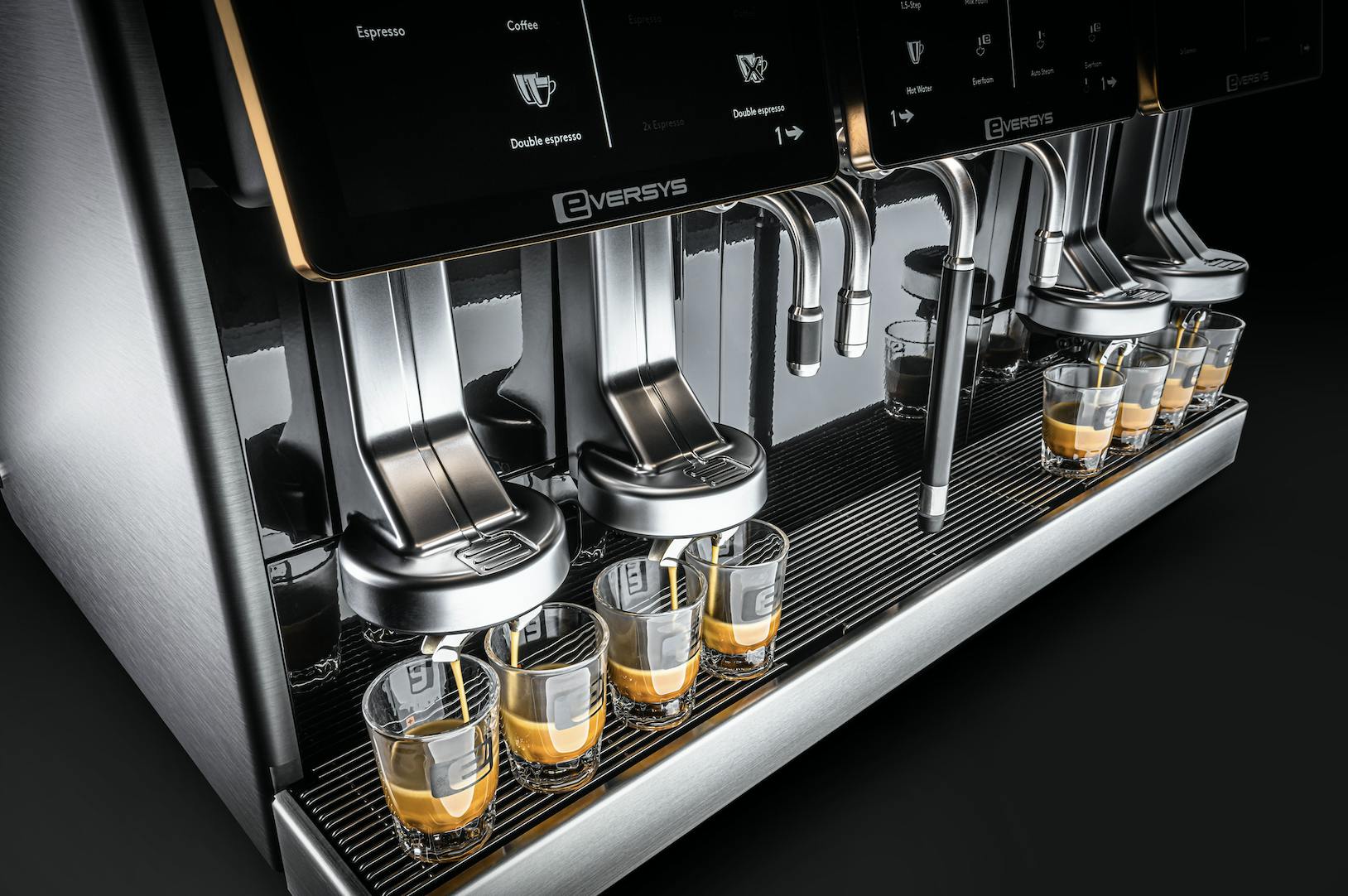 EVERSYS LAUNCH THE ULTIMATE BARISTA TOOL
April 2021
The Shotmaster has been reinvented! It has gone from a machine that could produce 4...
News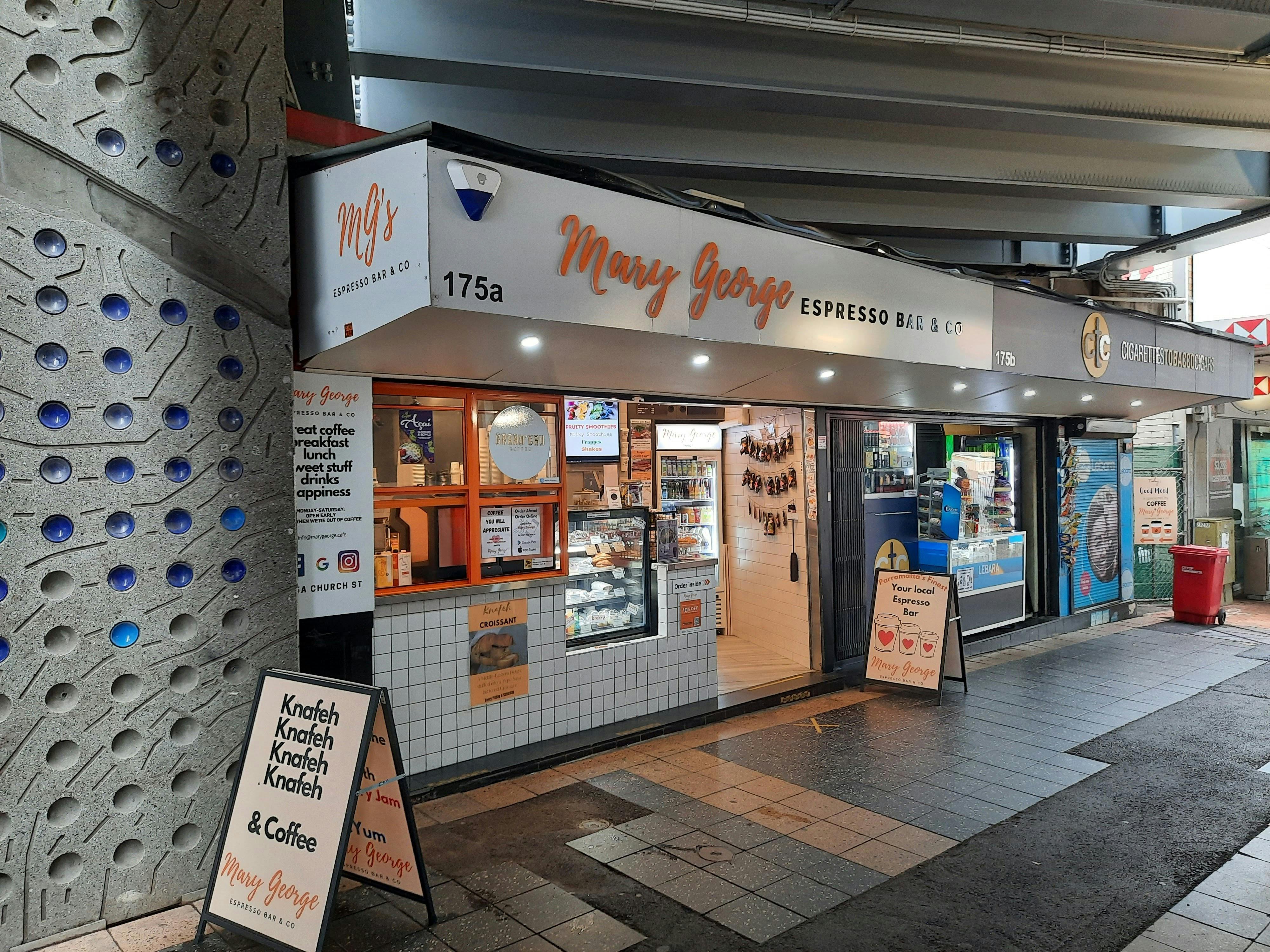 Where a passion for conventional service, great food and premium coffee comes to life.
Mary George Café
In 2019, Jean Pierre Chidiac, Mary George Cafe owner, met the Eversys Cameo and ...
Case Study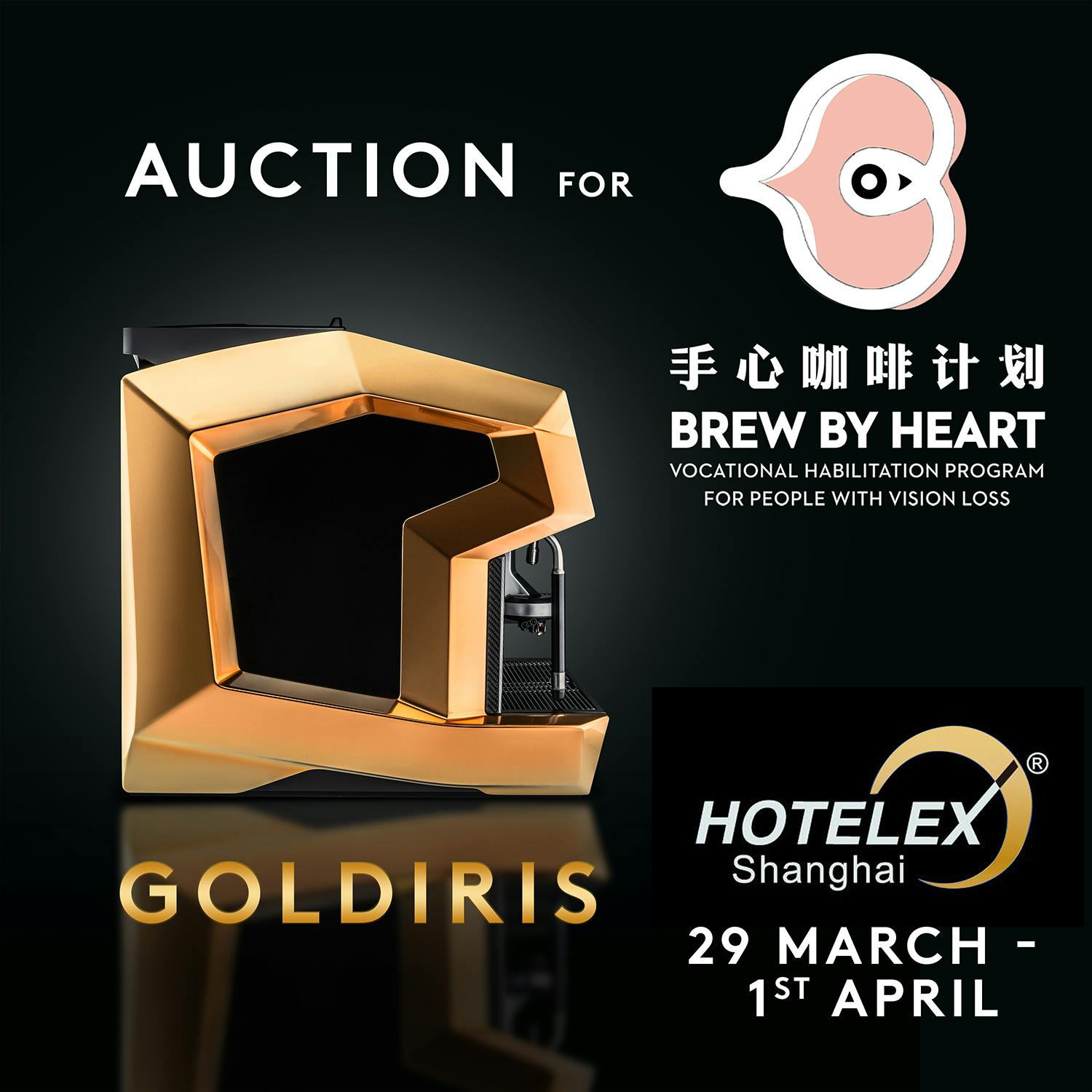 Hotelex Trade Show in Shanghai
29th March - 1st of April 2021
From the 29th of March until the 1st of April, Eversys will be attending Hotelex...
Blog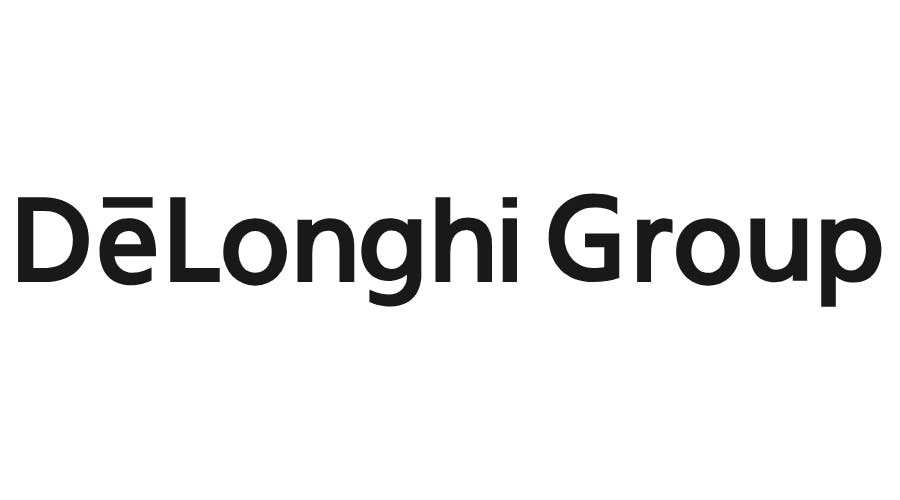 De'Longhi Group
March 2021
An agreement has been reached to take over the full control of ...
News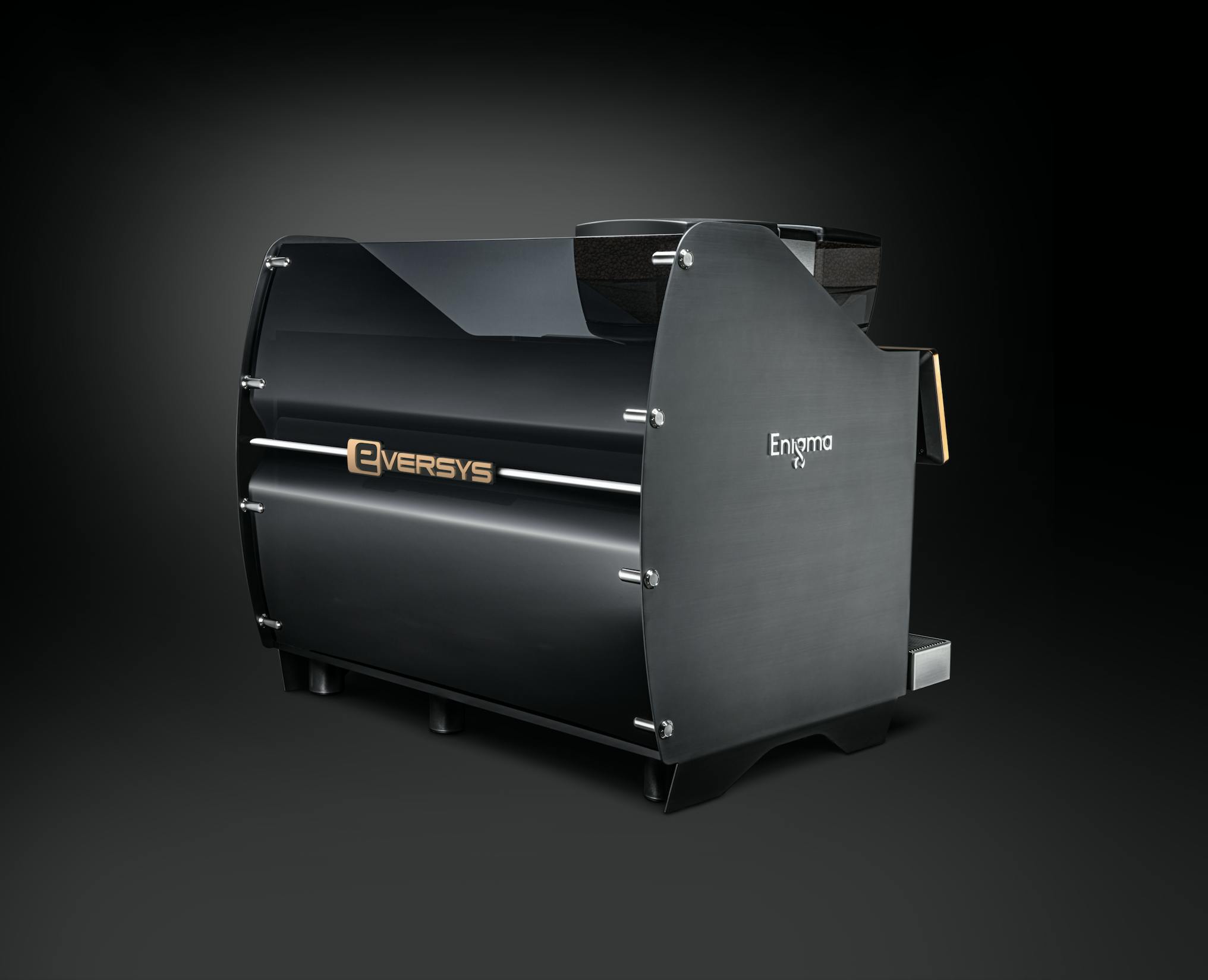 Eversys launch the Enigma Super Traditional, the next wave of ST machines from Switzerland
February 2021
Eversys' "Classic" machine design models represent an evolution from the previous...
News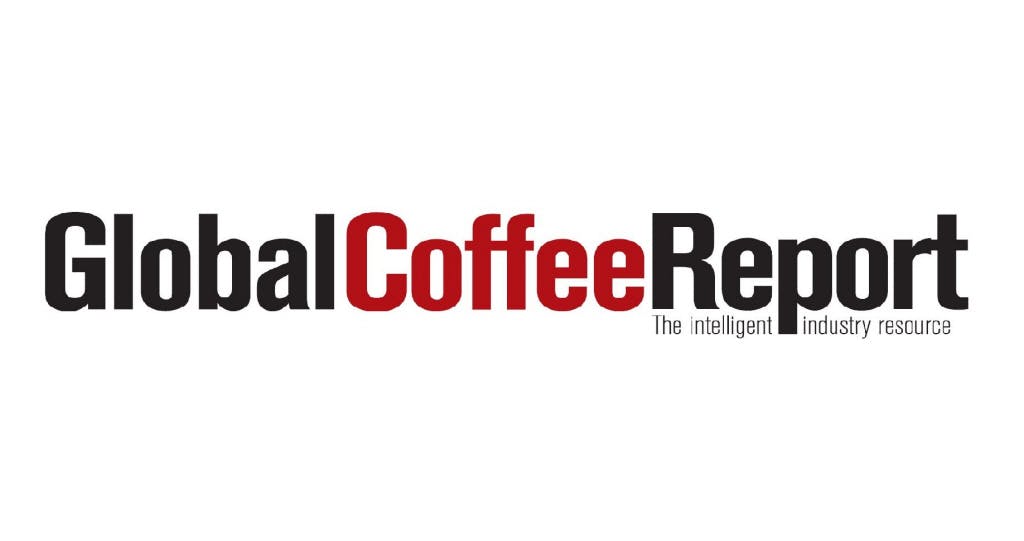 Eversys Group Commercial Director Kamal Bengougam predicts the next step
February 2021
While 2020 proved no crystal ball is accurate, GCR invited industry leaders to share...
Blog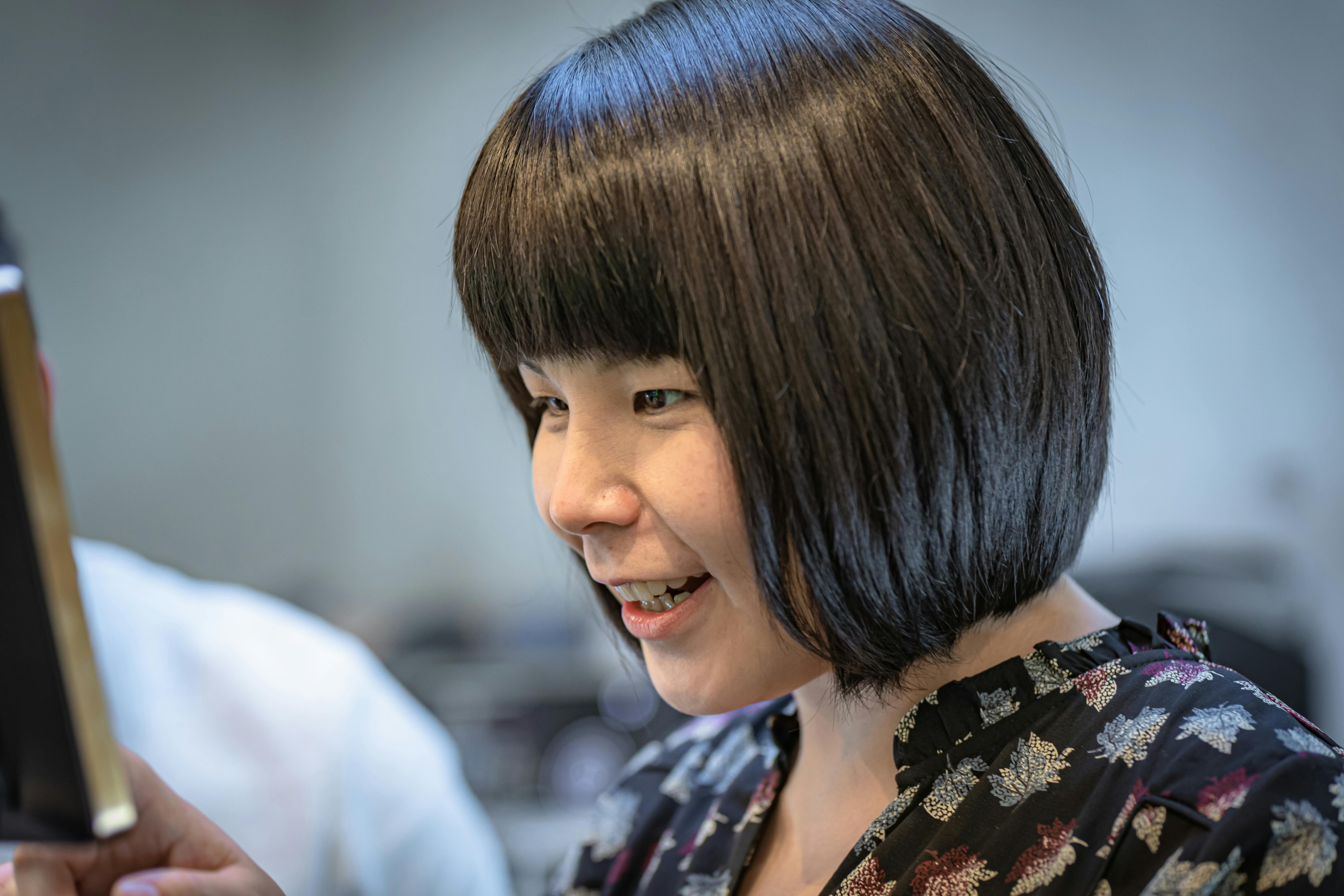 Eversys appoints Emi Fukahori to it's portfolio of Brand Ambassadors
February 2021
Eversys is proud to announce Emi Fukahori, 2018 World Brewers Cup Champion and founder...
News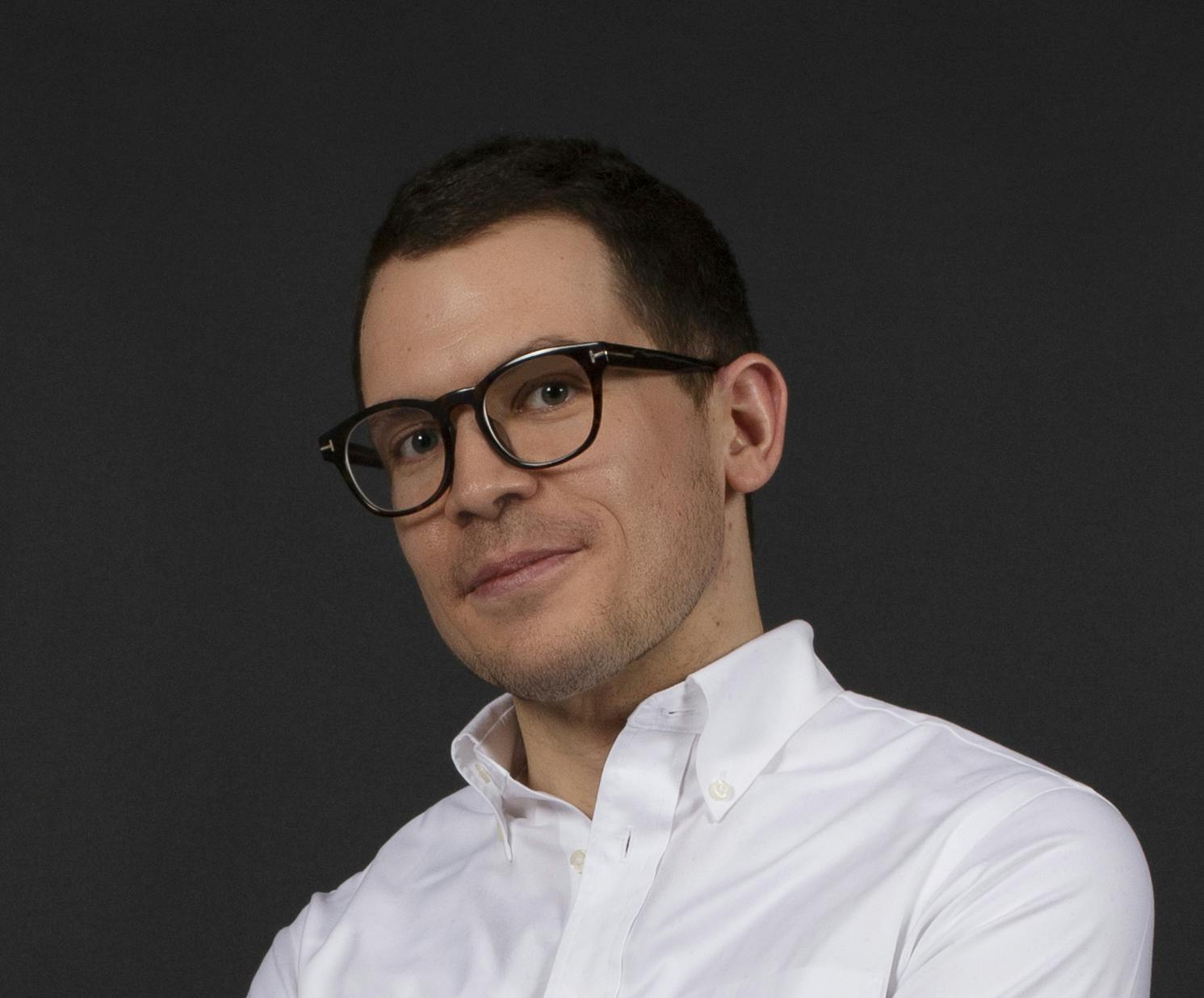 Eversys appoint Christian Haueter as new Corporate Account Director
January 2021
As the General Manager of DKSH for the past five years and with over ten years of...
News
The overseas flavour from Australia in Shanghai
8 Hearts
In Australia, on average people drink 4-6 cups of coffee per day, making it the ...
Case Study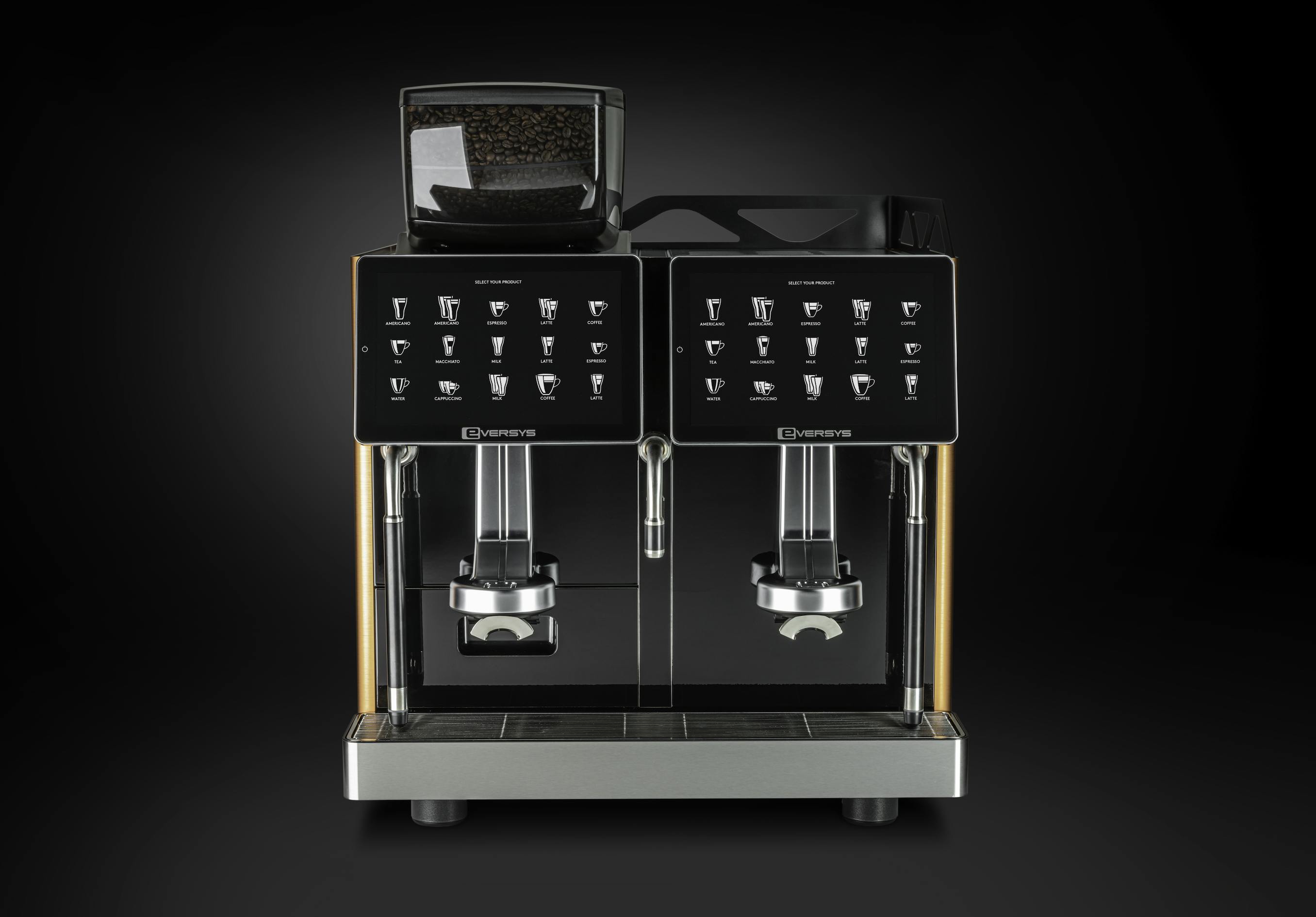 Eversys launch the next generation of Super Traditional Machines- The Enigma
September 2020
After making their big debut in 2012, Eversys' E'line machines created an impact as ...
News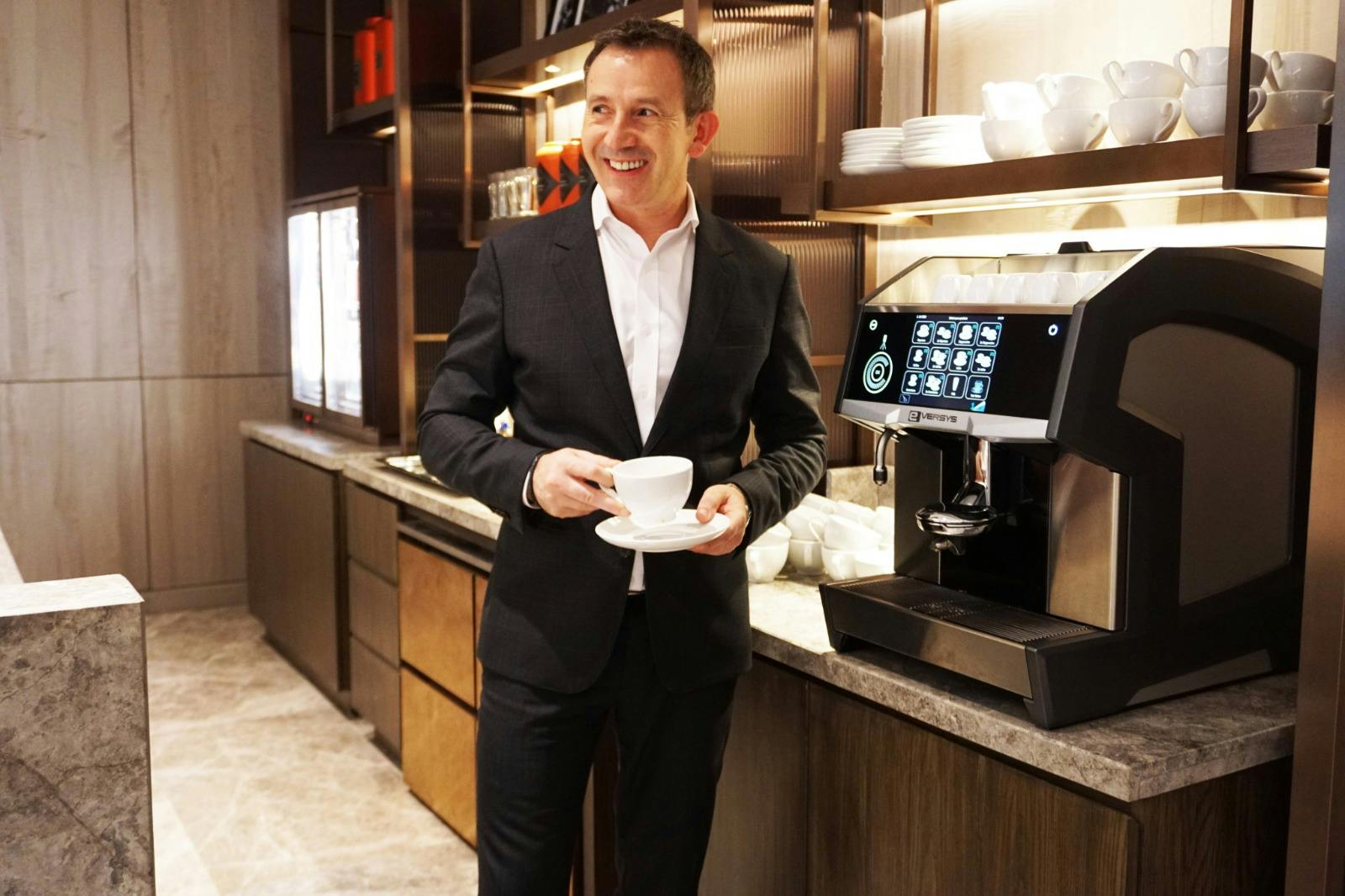 A beloved landmark for royalty, business and leisure travellers
New World Saigon Hotel
The New World Saigon Hotel in Ho Chi Minh has been at the forefront of luxury,...
Case Study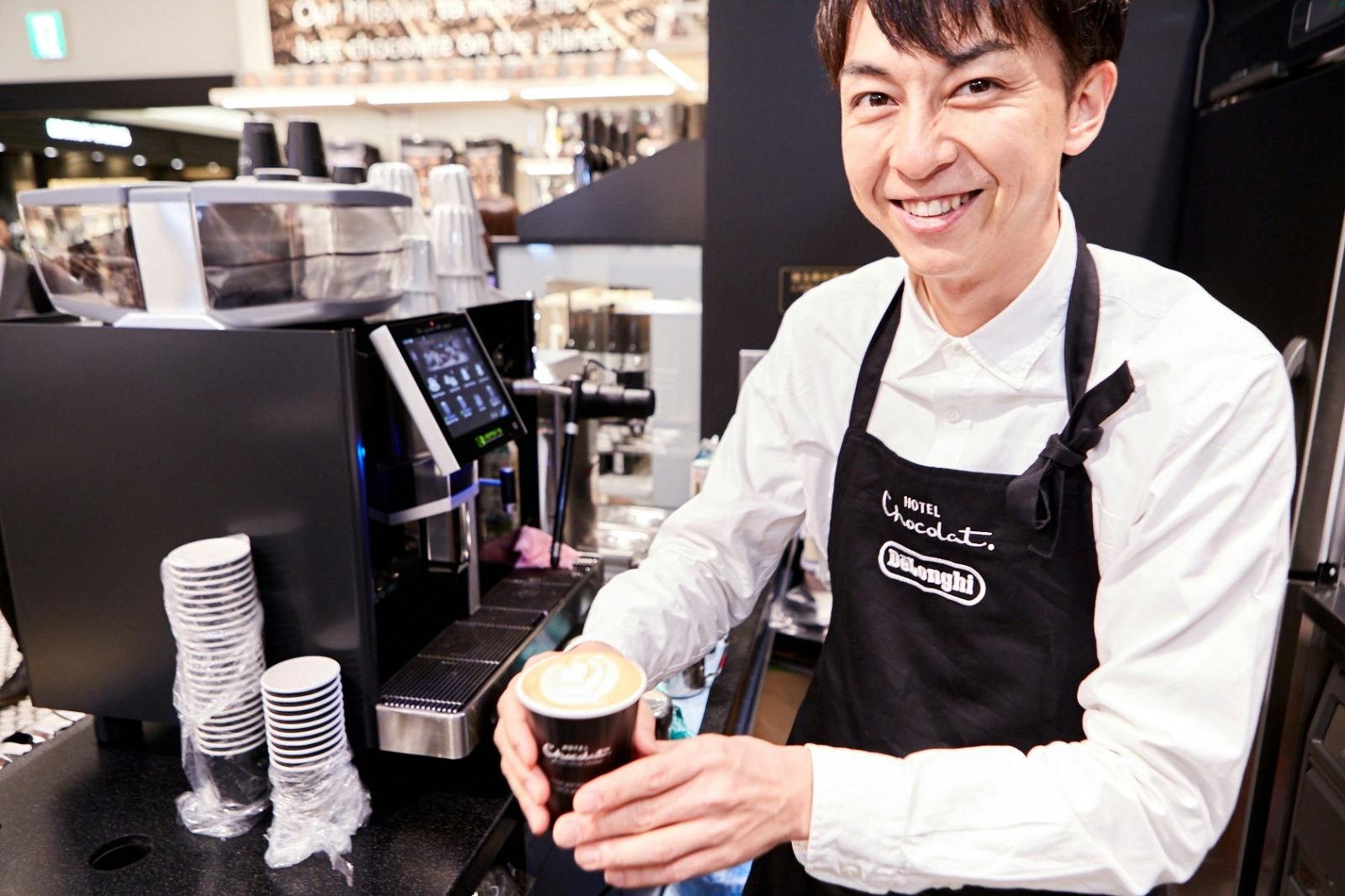 14 years on the way to the Championship
Takayuki Ishitani
Is there anything that may capture your passion, attention, making you persistent for 14...
Case Study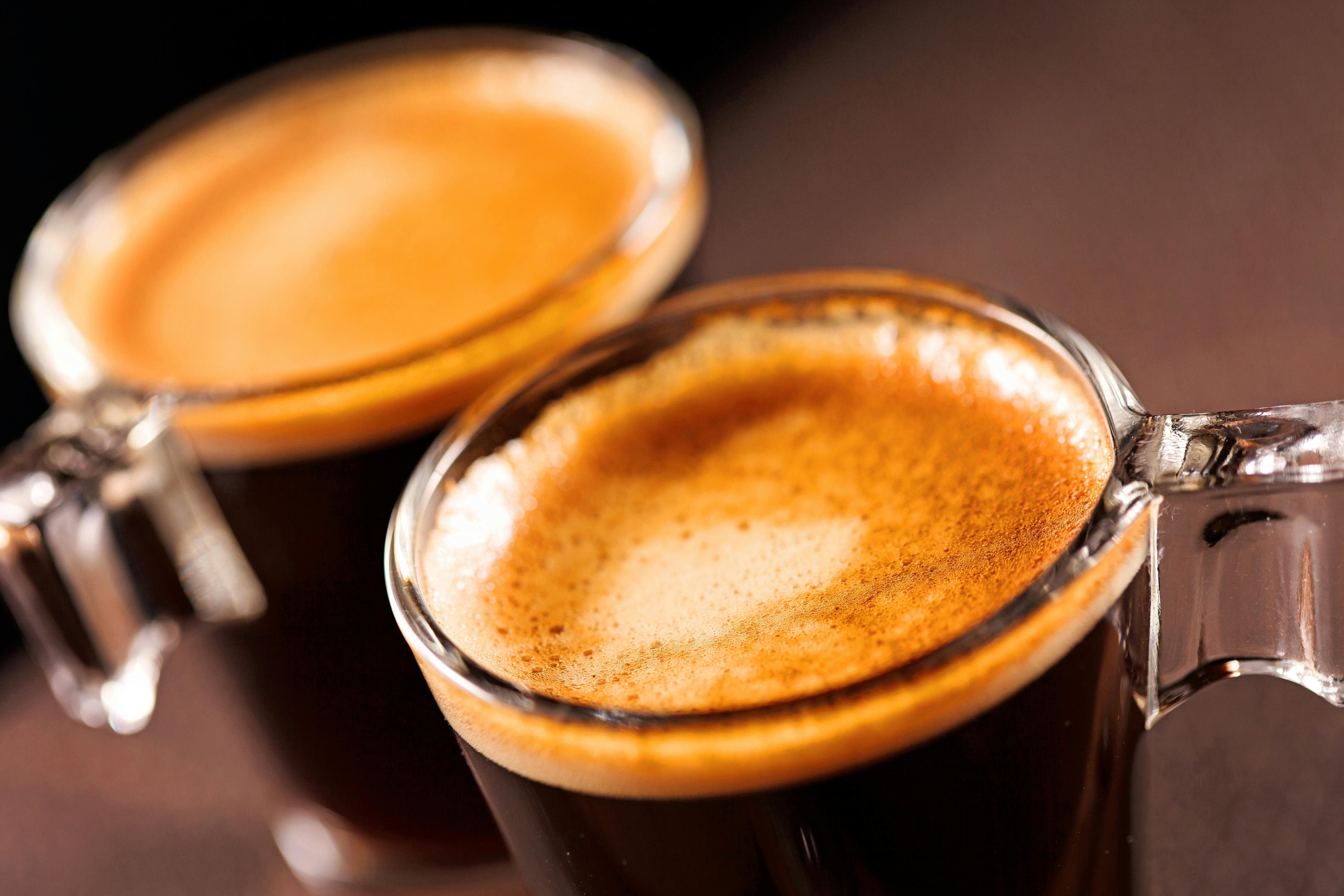 COVID-19 and The Coffee Market: A Brewing Impact
Eversys Insider
As we globally progress into the 40-day-plus mark of being under lockdown and witnessing...
Blog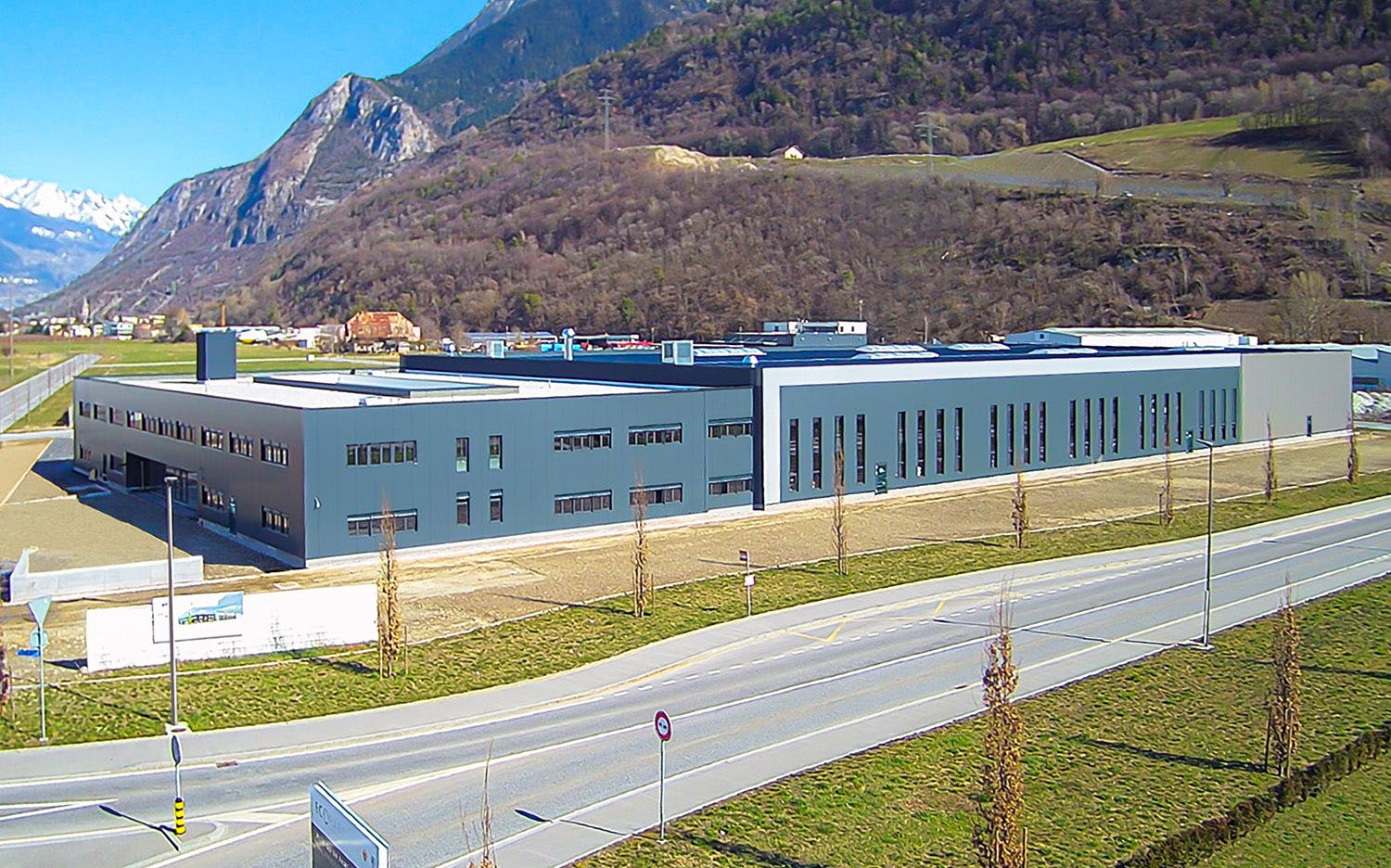 Eversys celebrates the successful completion of moving into our brand-new factory in Sierre, Switzerland
May 2020
the final stage of our move has been successfully completed throughout April 2020...
News
Your new favourite coffee spot? Your very own office
Witzig The Office Company
When you think of the quality of coffee offered in an office, it doesn't conjure up...
Case Study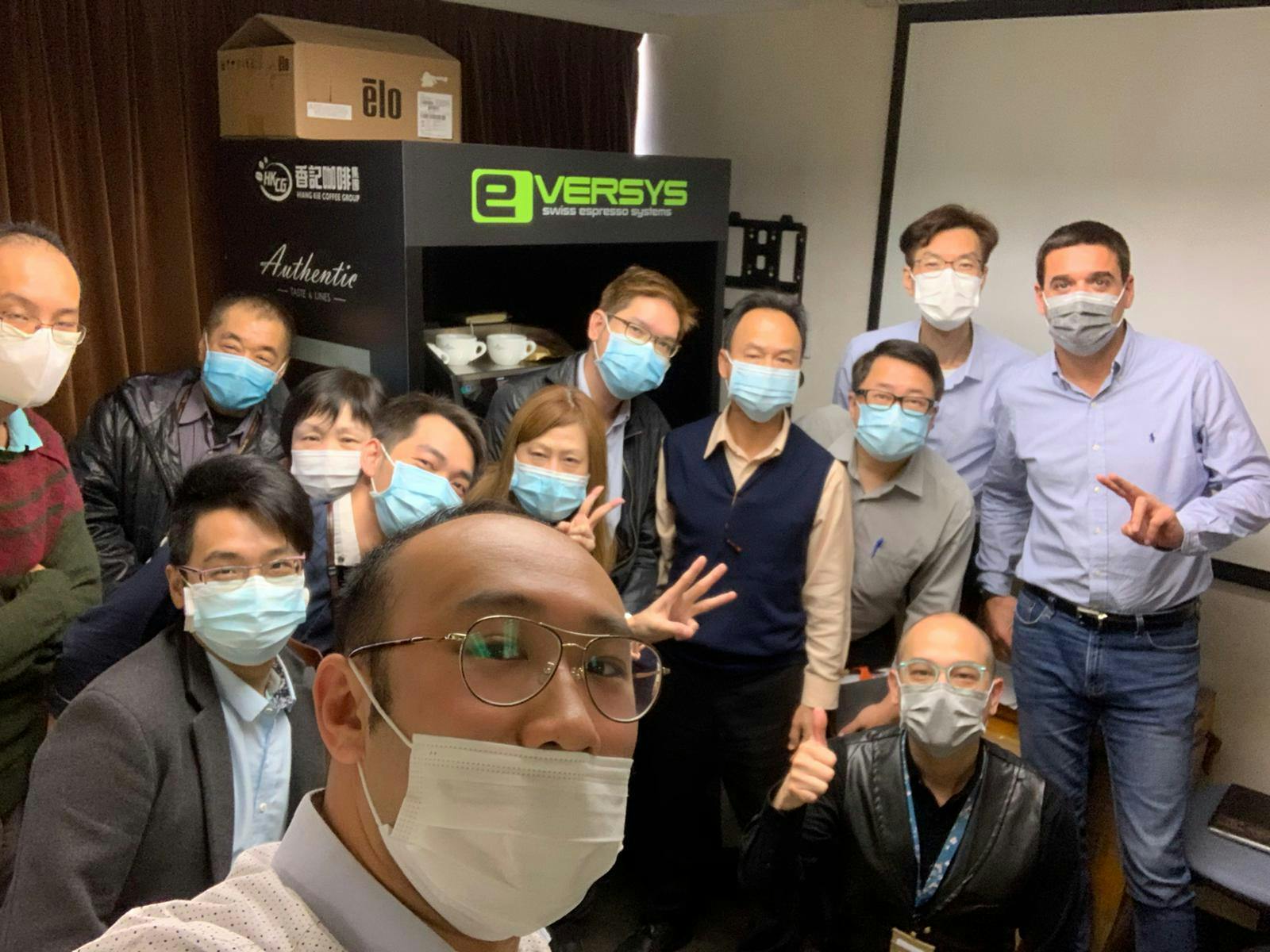 COVID-19: Face masks and Sale Digitalisation in Hong Kong
Eversys Insider
Due to the effects of SARS in 2003, residents and tourists in Hong Kong did not lose the...
Blog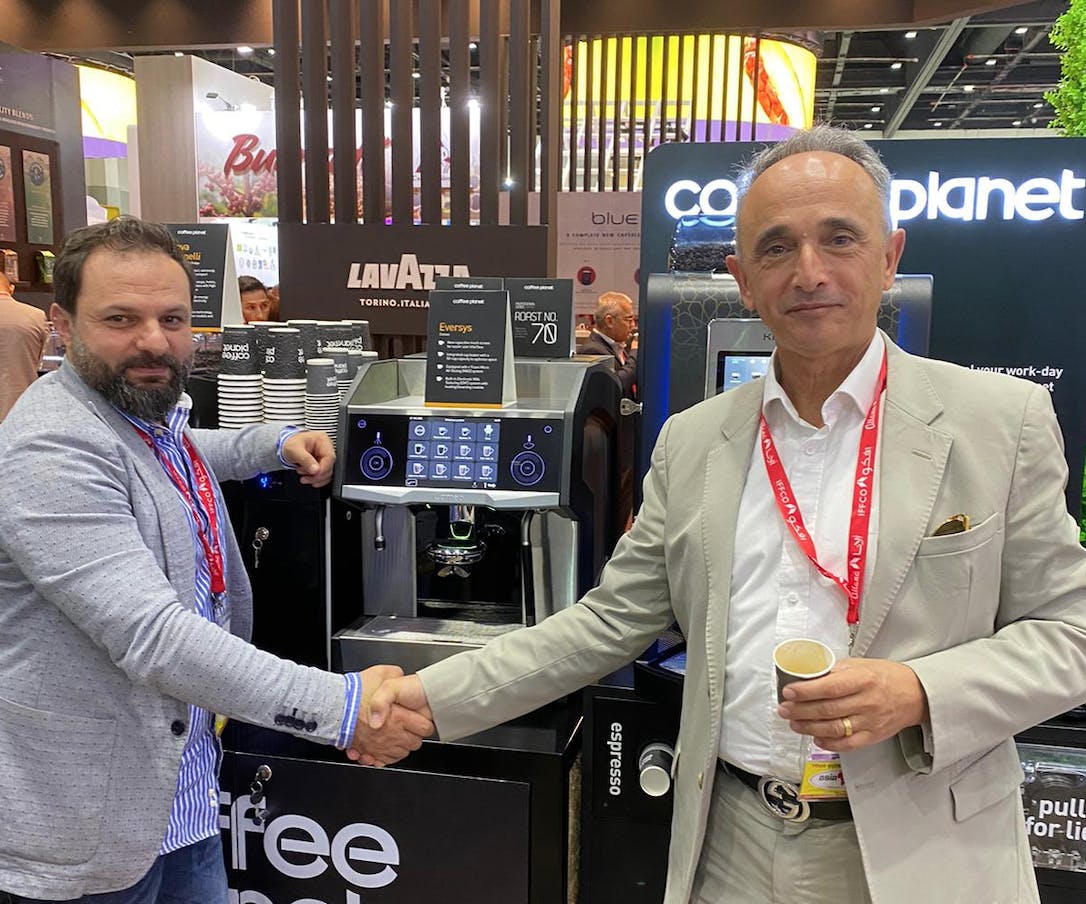 Dubai Coffee Market Soars Online Amid COVID-19
Eversys Insider
As the world stands still waiting and watching over the challenging impacts of...
Blog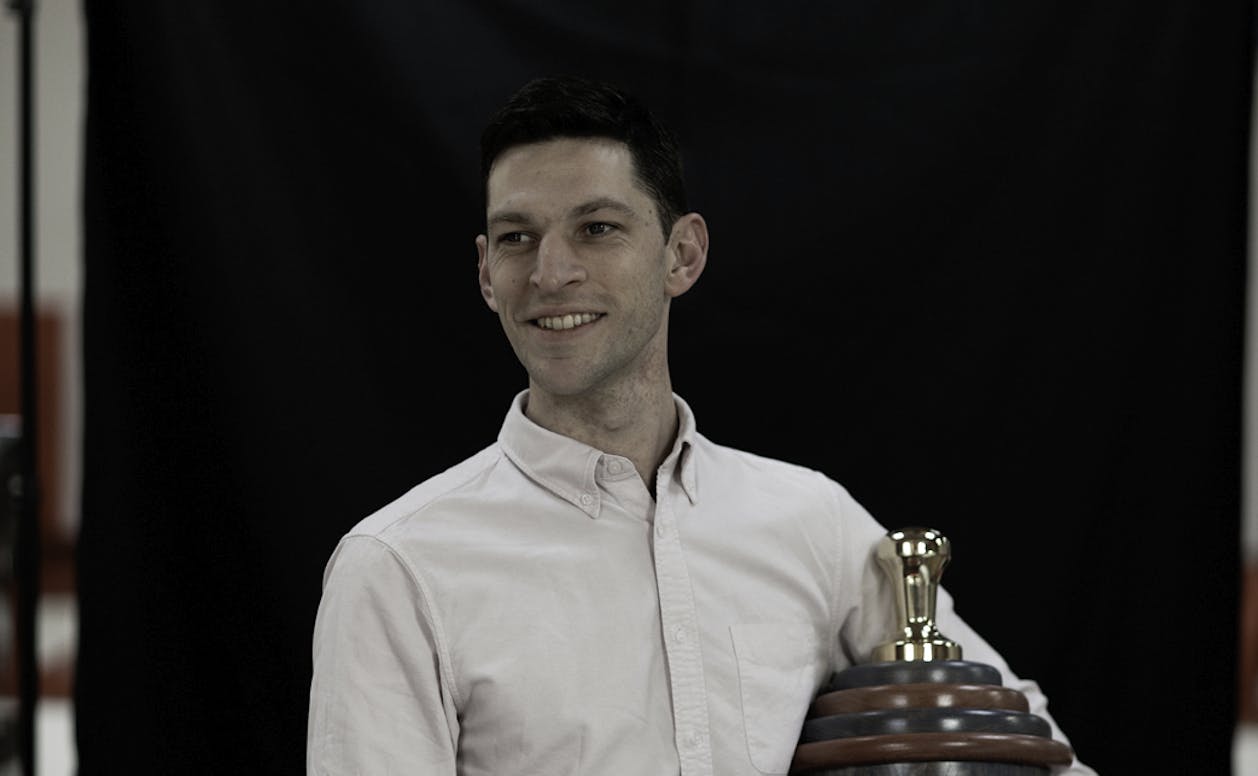 An Interview with Dale Harris, World Barista Champion in 2017
Dale Harris
15 years after his entry into the coffee community, Dale Harris has become a recognised...
Case Study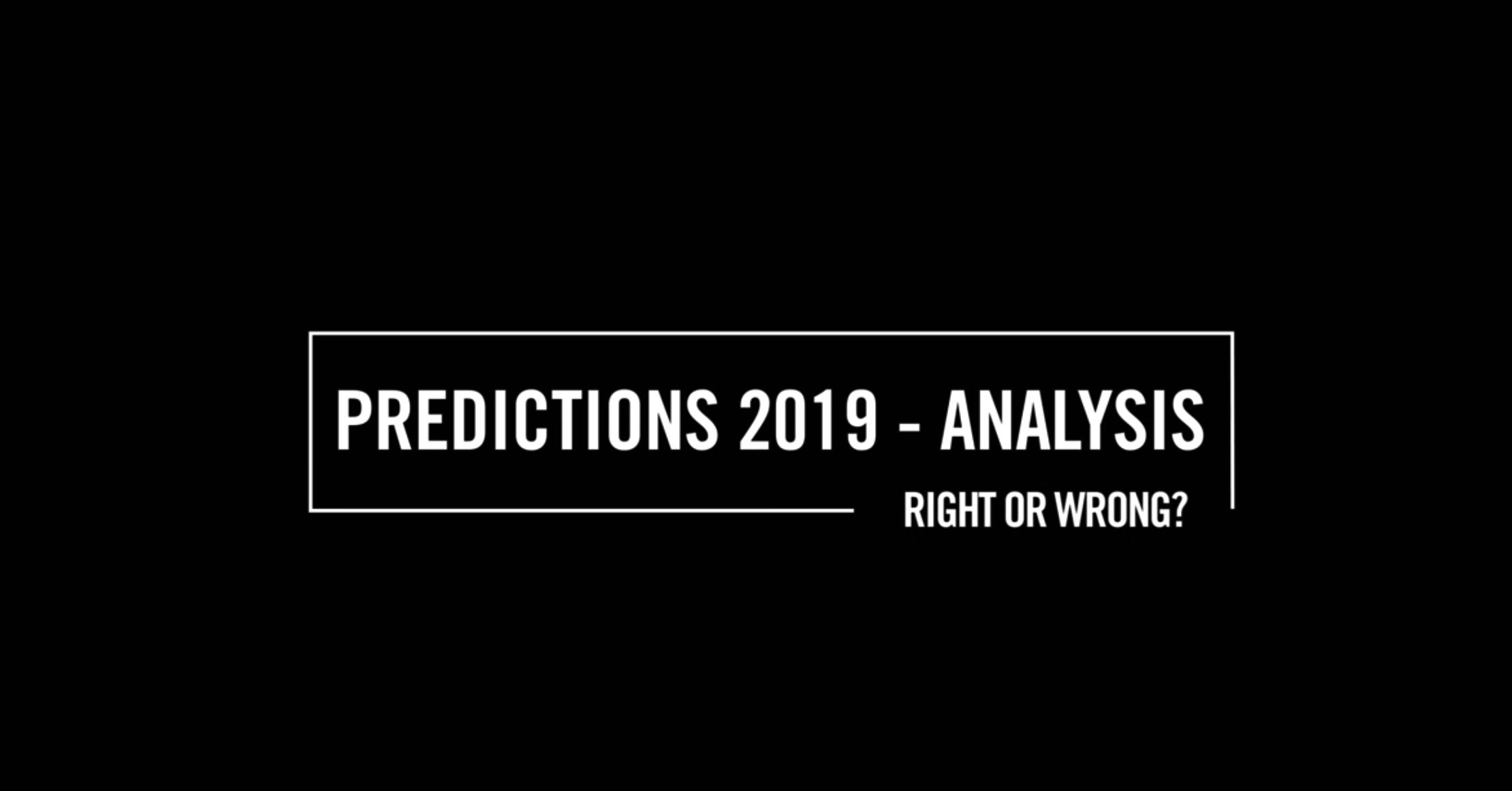 Was I Right? 2019 Predictions Analysis
James Hoffmann
In early January, James Hoffmann reflected on his five 2019 predictions for the 2020...
Blog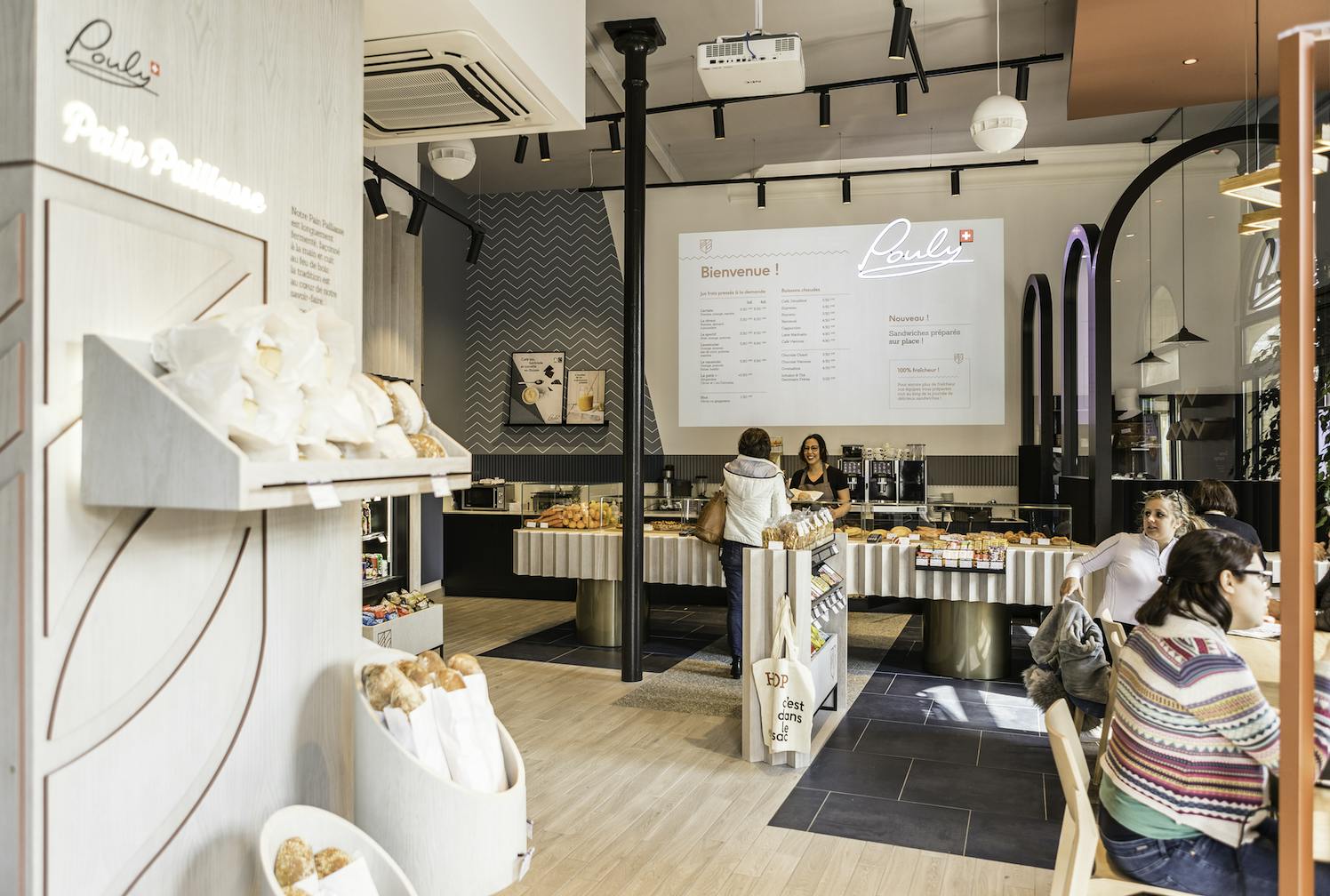 Fresh bread and freshly brewed coffee: the story of our Swiss neighbours, Eversys & Pouly
Pouly
Passionate about quality local products, Eversys shares the vision of Pouly, its Swiss...
Case Study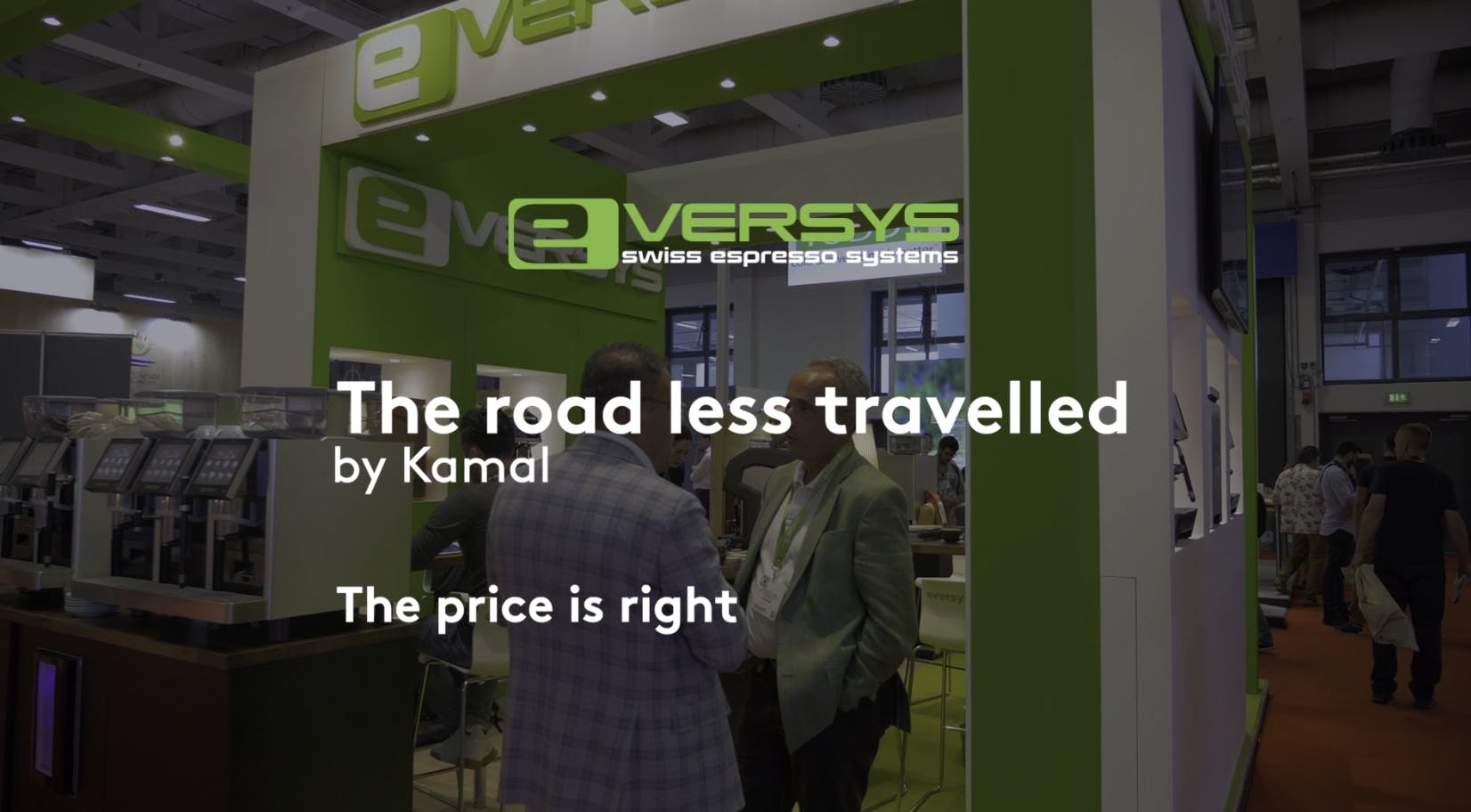 The Price is Right, By Kamal Bengougam
The Road Less Travelled
"In the coffee industry, the difference between an Eversys machine and a cheap plastic...
Blog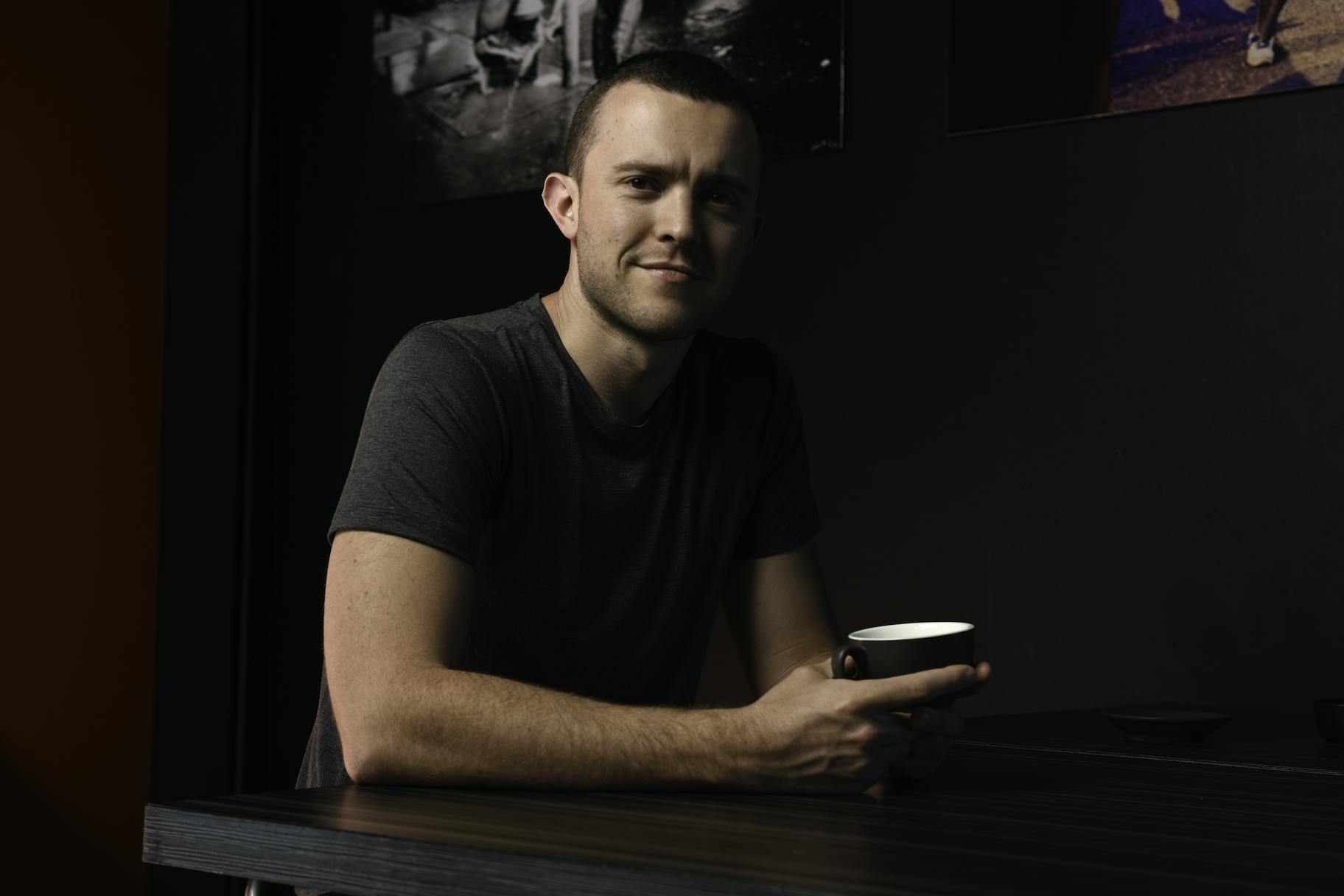 Single Espressos
The evolution of coffee craft
I've lost count of how many times someone asked me to create both single and double...
Blog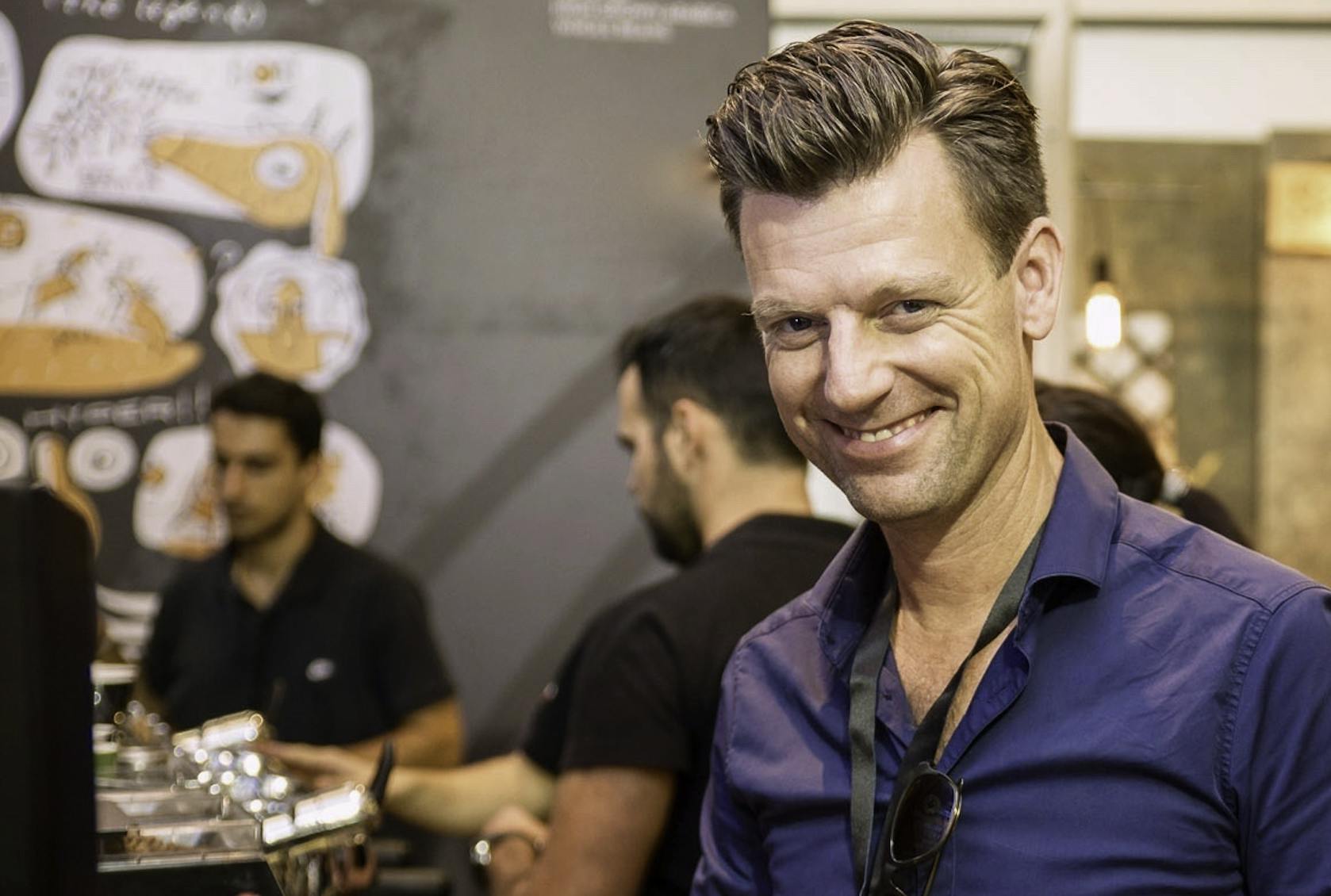 Brewing Up A Storm
Fritz Storm
Fritz Storm; a global coffee expert and World Barista Champion who since 2002, has been...
Case Study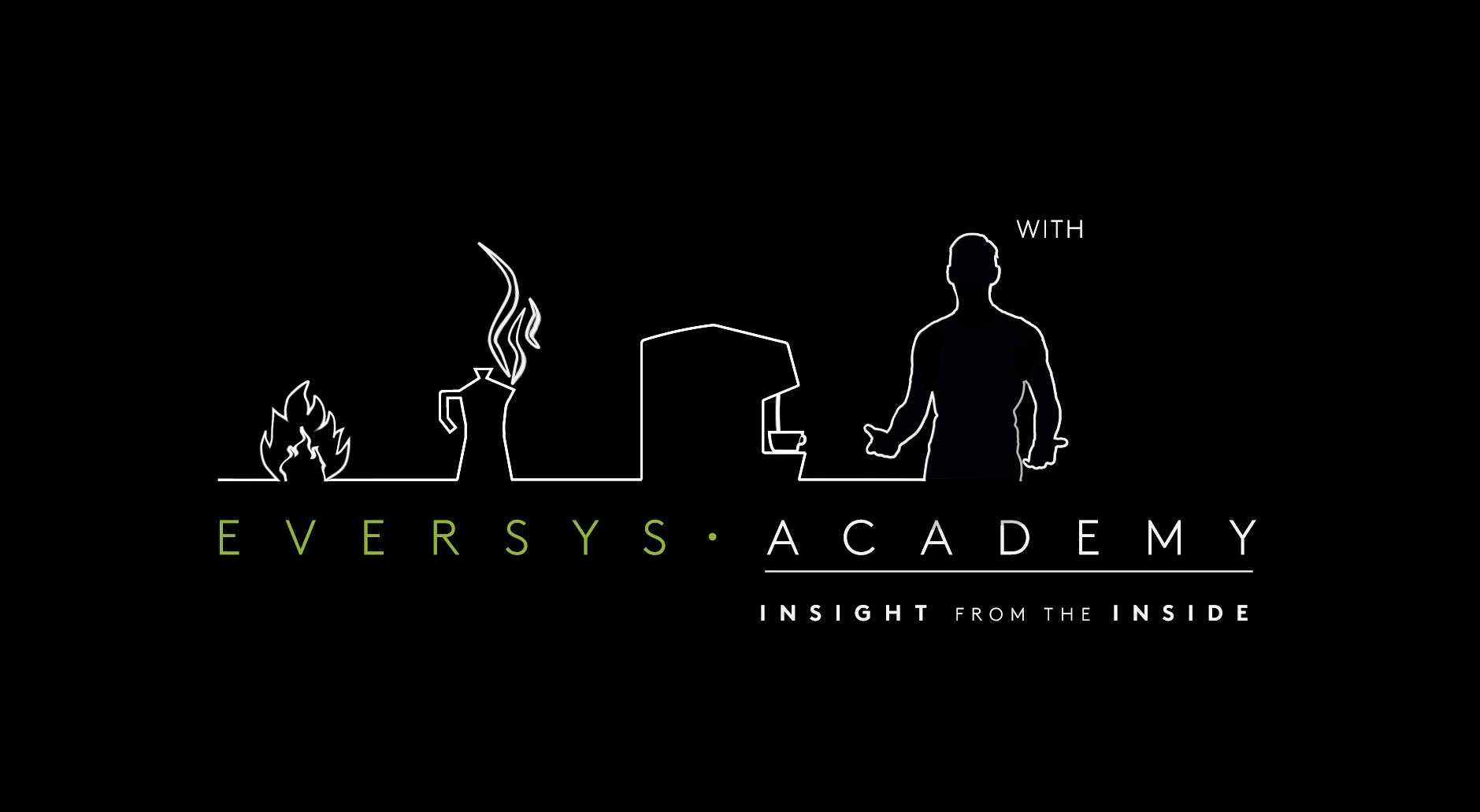 Our Video Channel
Wisita
Watch our new videos series to discover our world and and explore the technology inside...
Video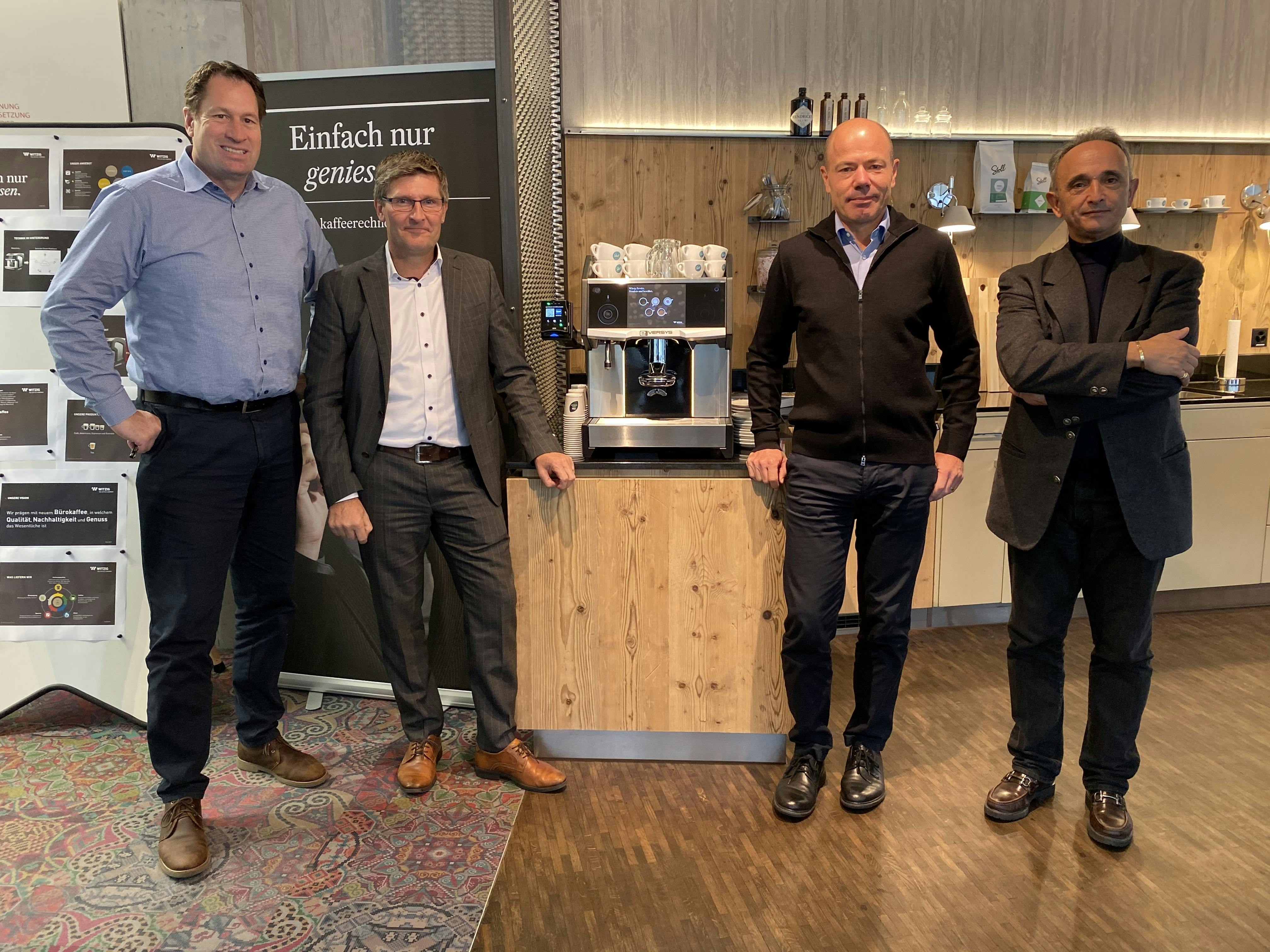 Strengthening market development in Switzerland
December 2019
Swiss coffee machine manufacturer Eversys transfers its Swiss business to Witzig The...
News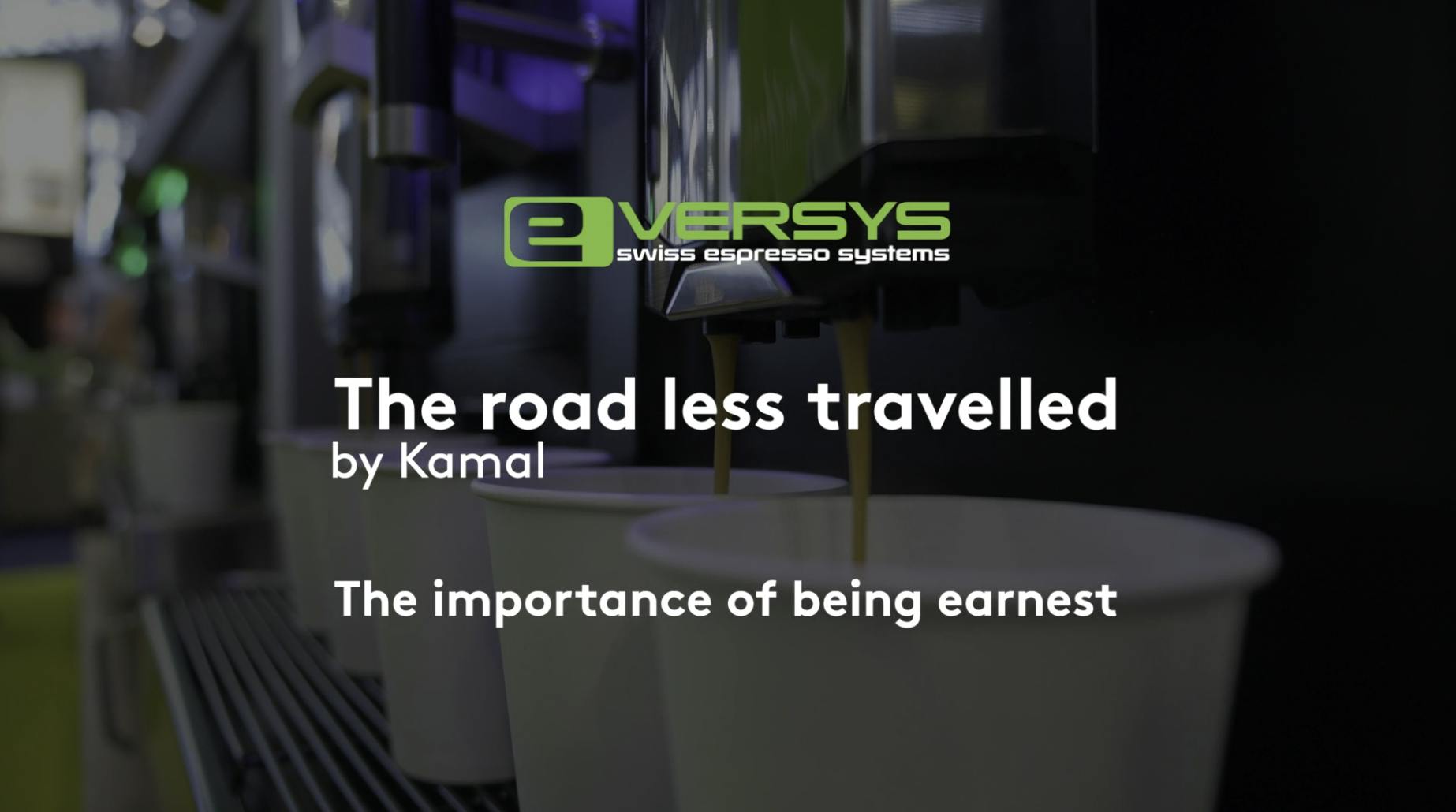 The Importance of Being Earnest, By Kamal Bengougam
The Road Less Travelled
As a continuation from Eversys' CCO Kamal Bengougam's latest article The Importance of...
Blog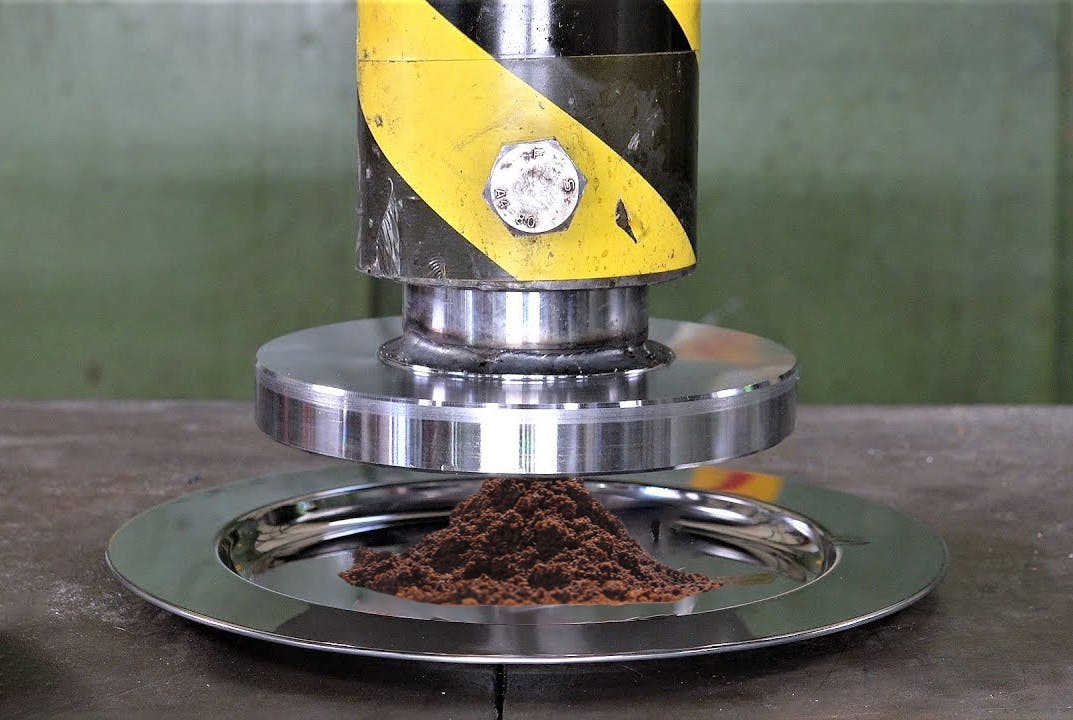 Tamping Pressure
The evolution of coffee craft
Read more about the importance of having a consistent tamping pressure.
Blog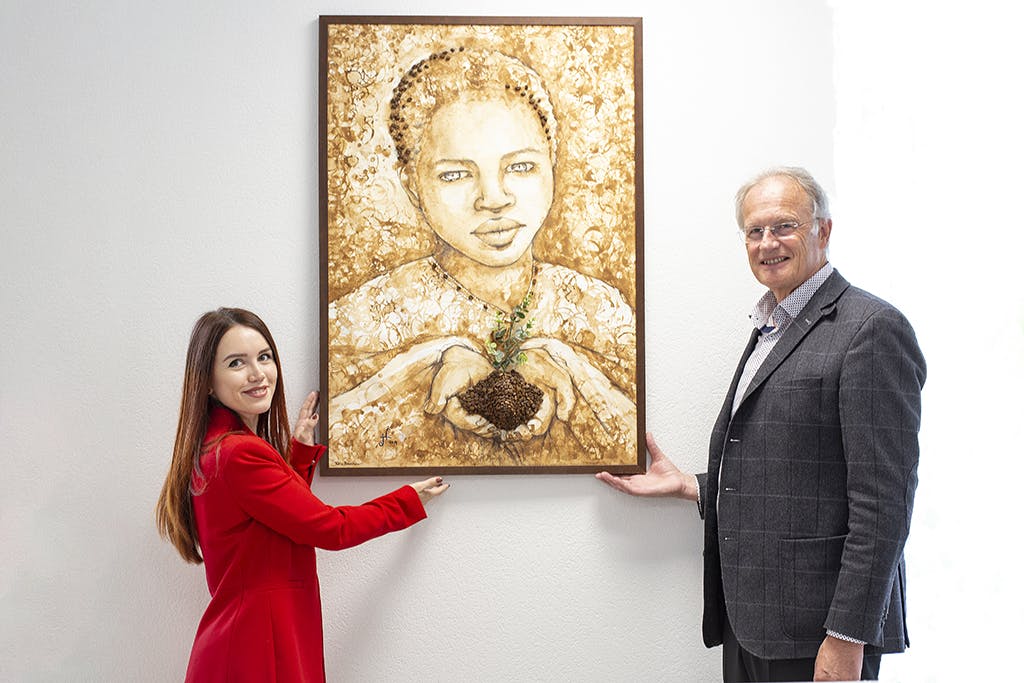 Yulia Perehuda and the Project Waterfall
November 2019
Meet Yulia Perehuda, an artist based in The Netherlands that uses the human body to ...
Blog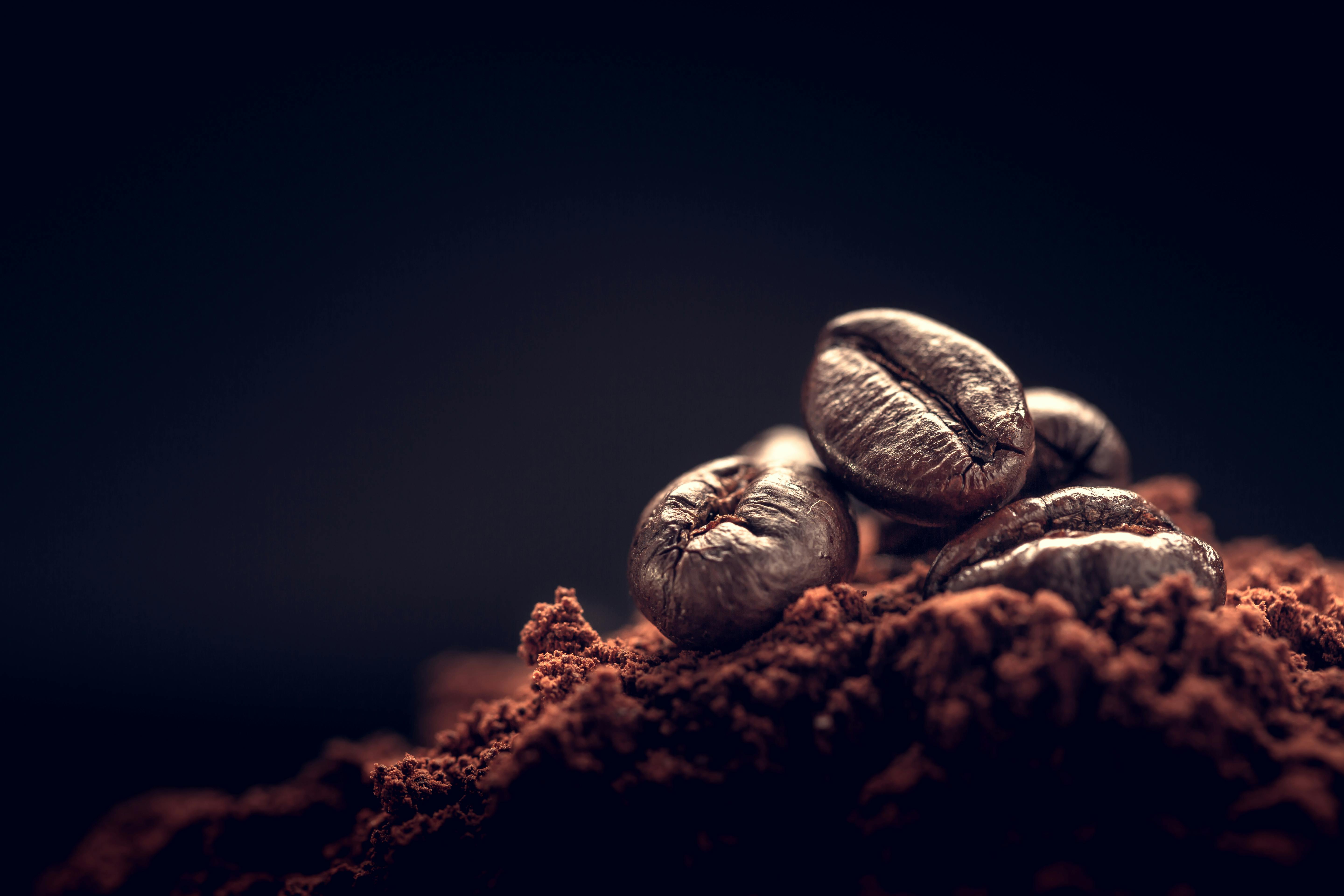 The Powder Test
The evolution of coffee craft
If we don't know the amount of coffee being used in our recipe, we're flying blind; from...
Blog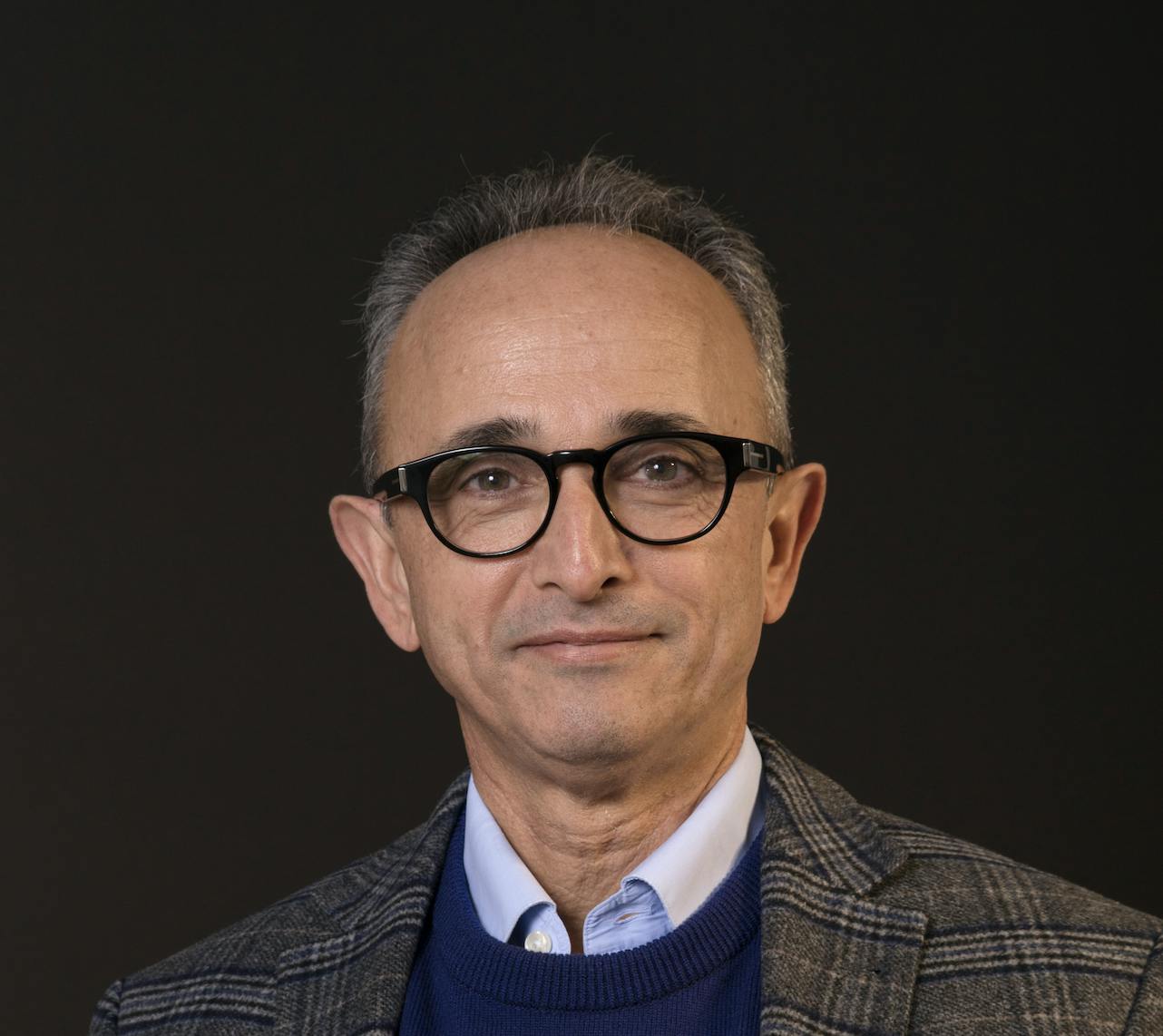 The Misery of Choice, By Kamal Bengougam
The Road Less Travelled
Introducing the latest blog series from Eversys' Commercial Director Kamal Bengougam,...
Blog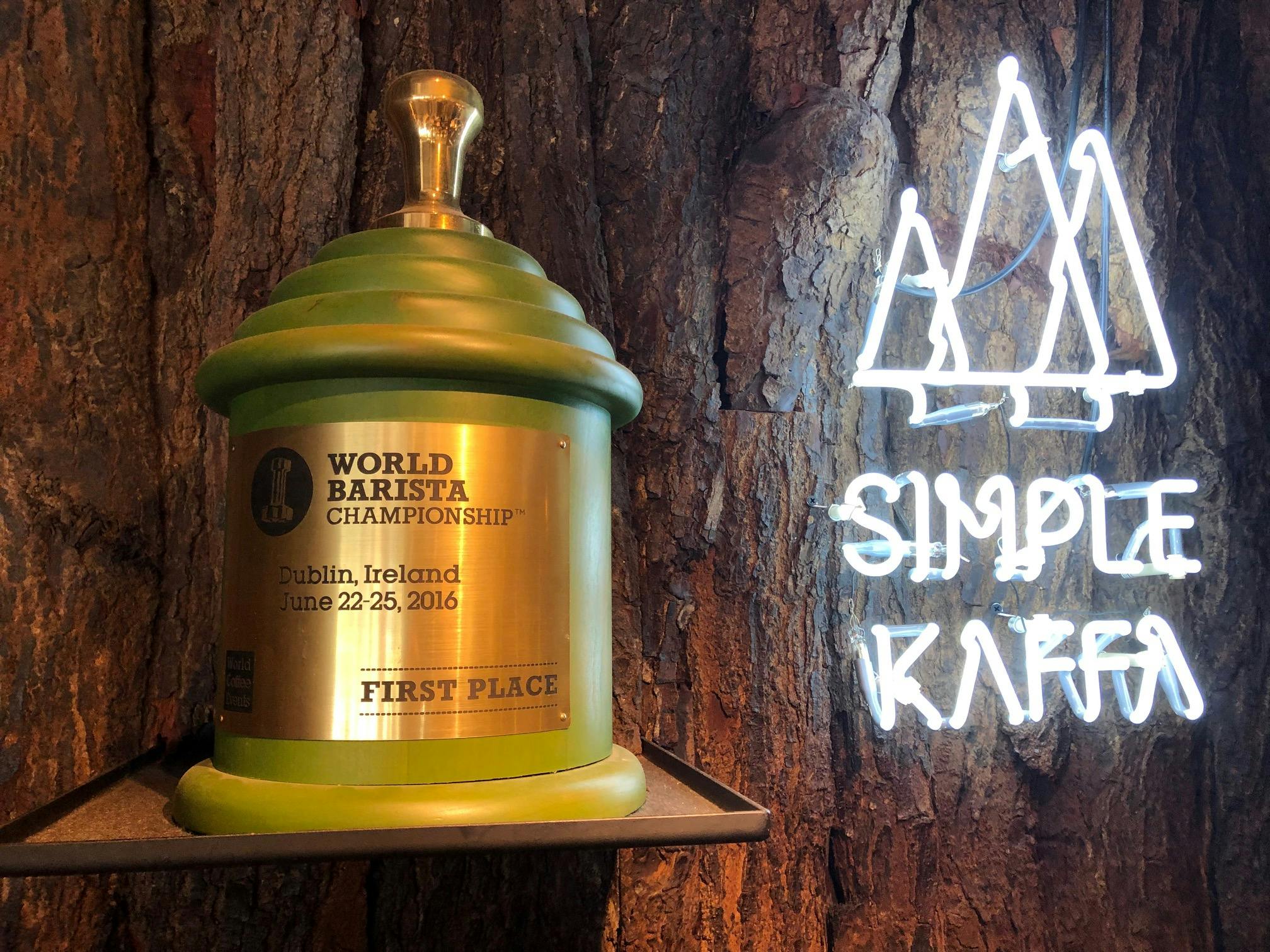 When two worlds collide: the world barista champion and the super-automatic coffee machine
Simple Kaffa
In an unassuming row of old houses in Huashan Creative Park, Taipei, you'll find Wu...
Case Study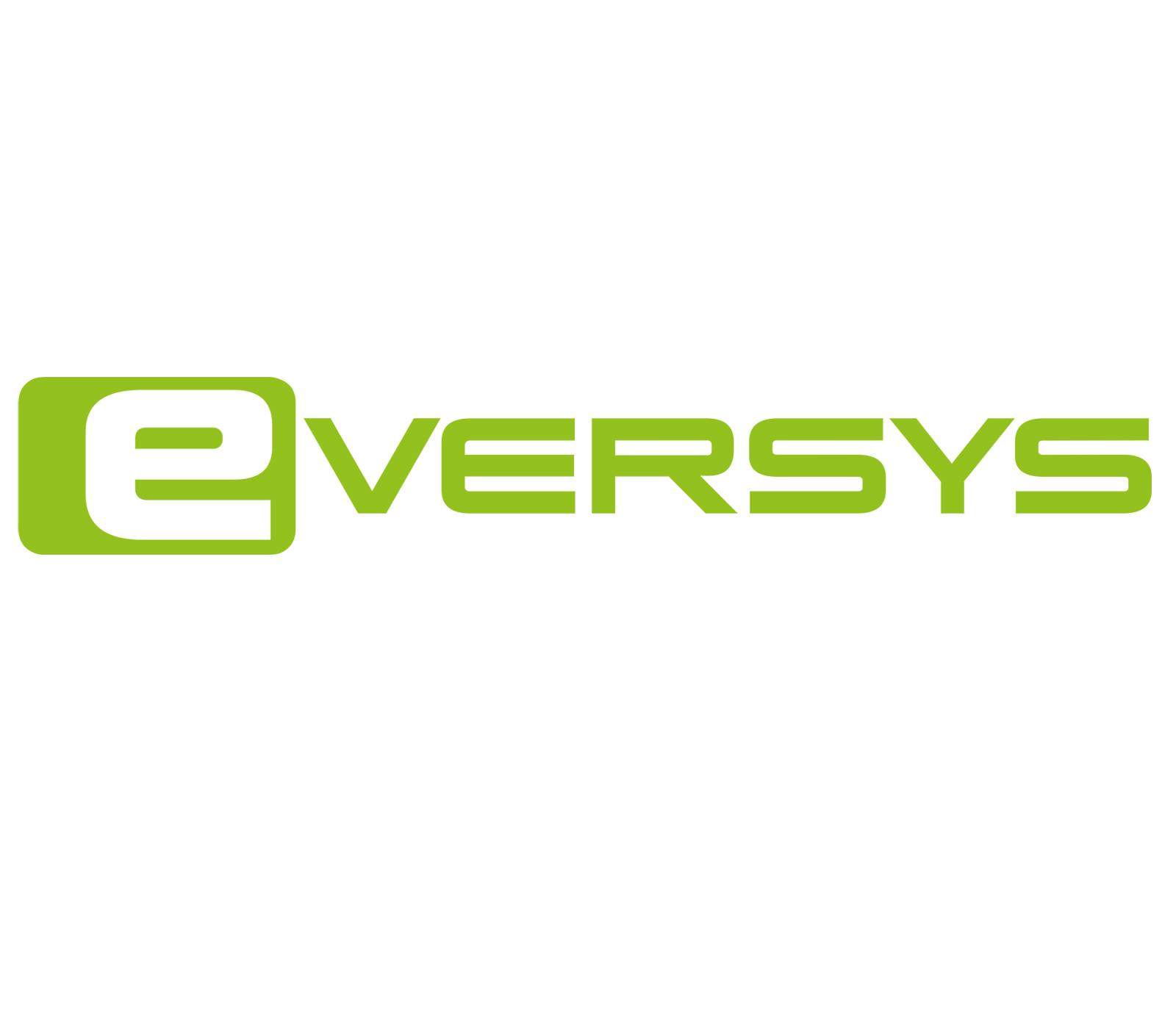 New Eversys Logo
October 2019
This year, we have taken the decision to transform our logo to a cleaner and more ...
Blog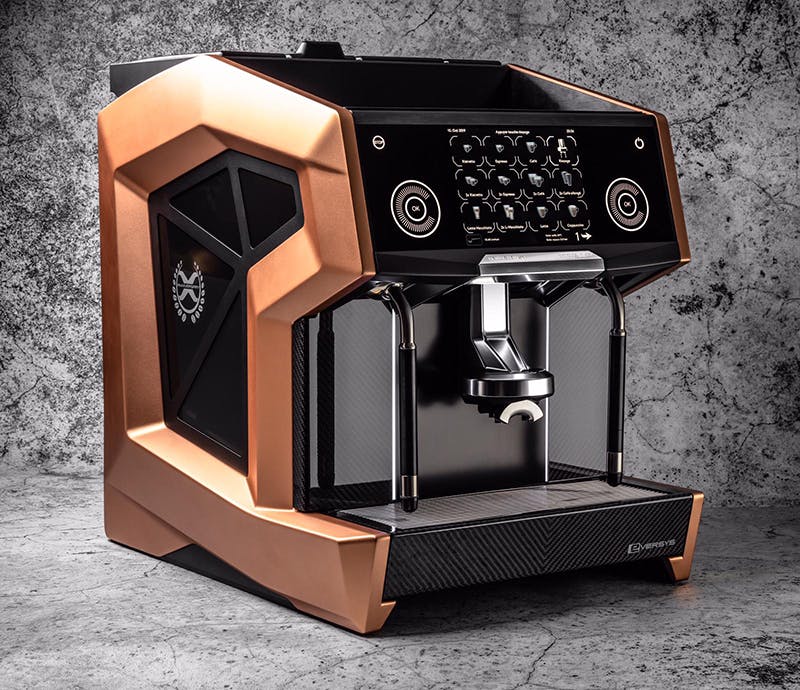 Introducing Eversys' Limited Edition Cameo X
Cameo X
"We need to give people what they want, and empower consumers to create what they truly...
Blog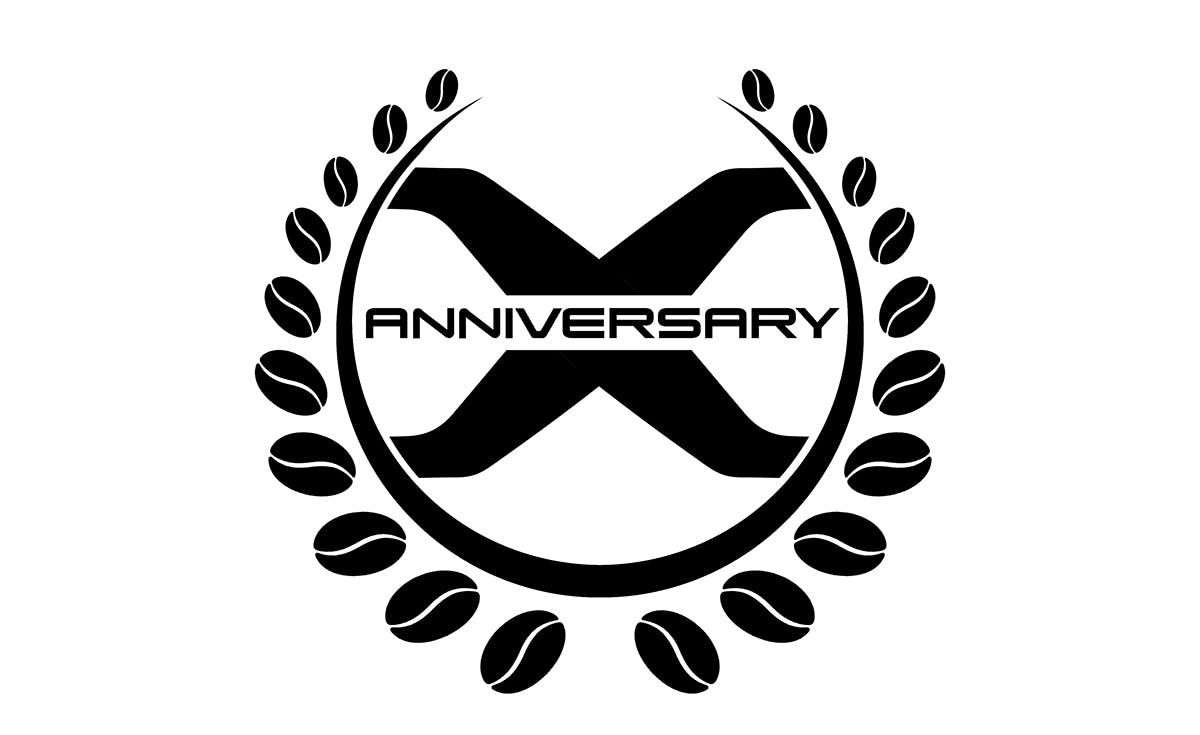 Eversys celebrates its 10th Anniversary
October 2019
Swiss-based super-automatic espresso machine manufacturer, Eversys, is celebrating its...
News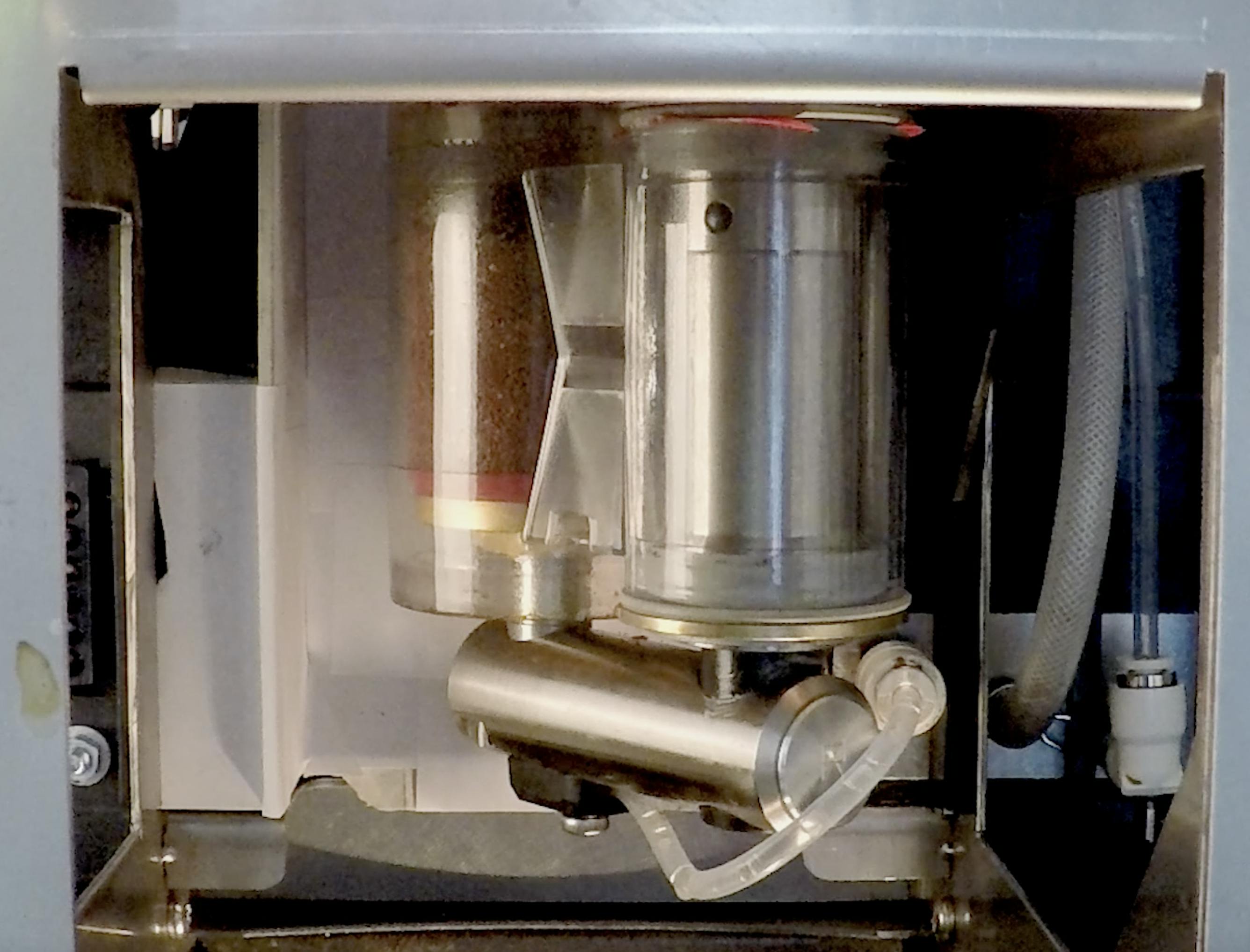 Eversys unveils its new e'levelling system
October 2019
Eversys has launched a new automatic powder distribution system, also known as the...
News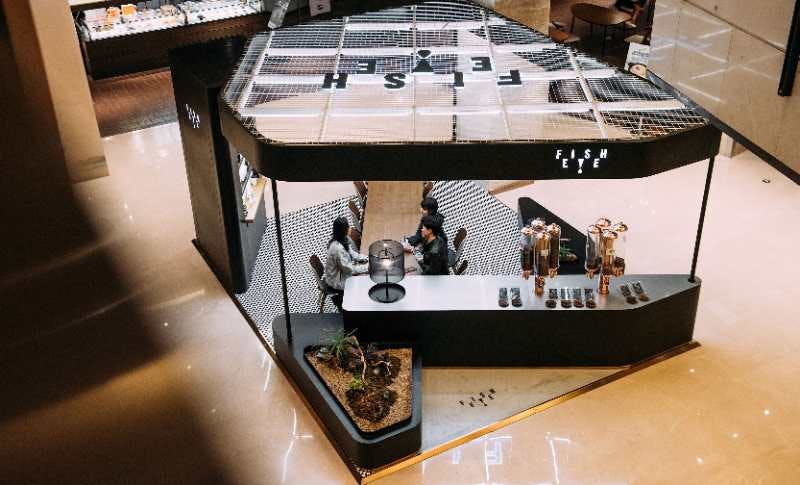 Everyone deserves a good cup of coffee, every day
Fish Eye
As specialty coffee is becoming increasingly more popular in China and successfully...
Case Study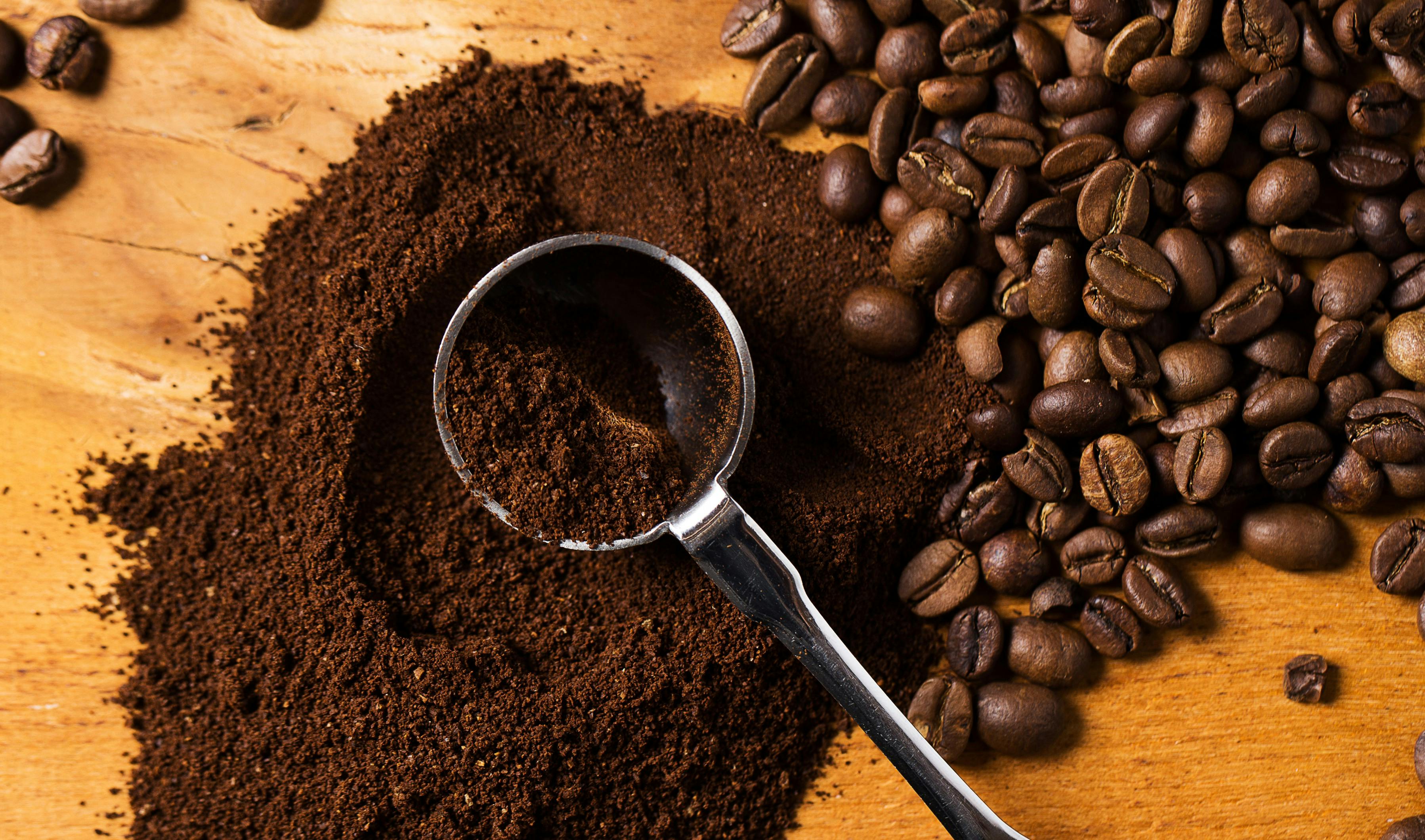 The Perfect Espresso Dosing - Part II
The evolution of coffee craft
Now that we've explored the potential for automation to affect all of the usual...
Blog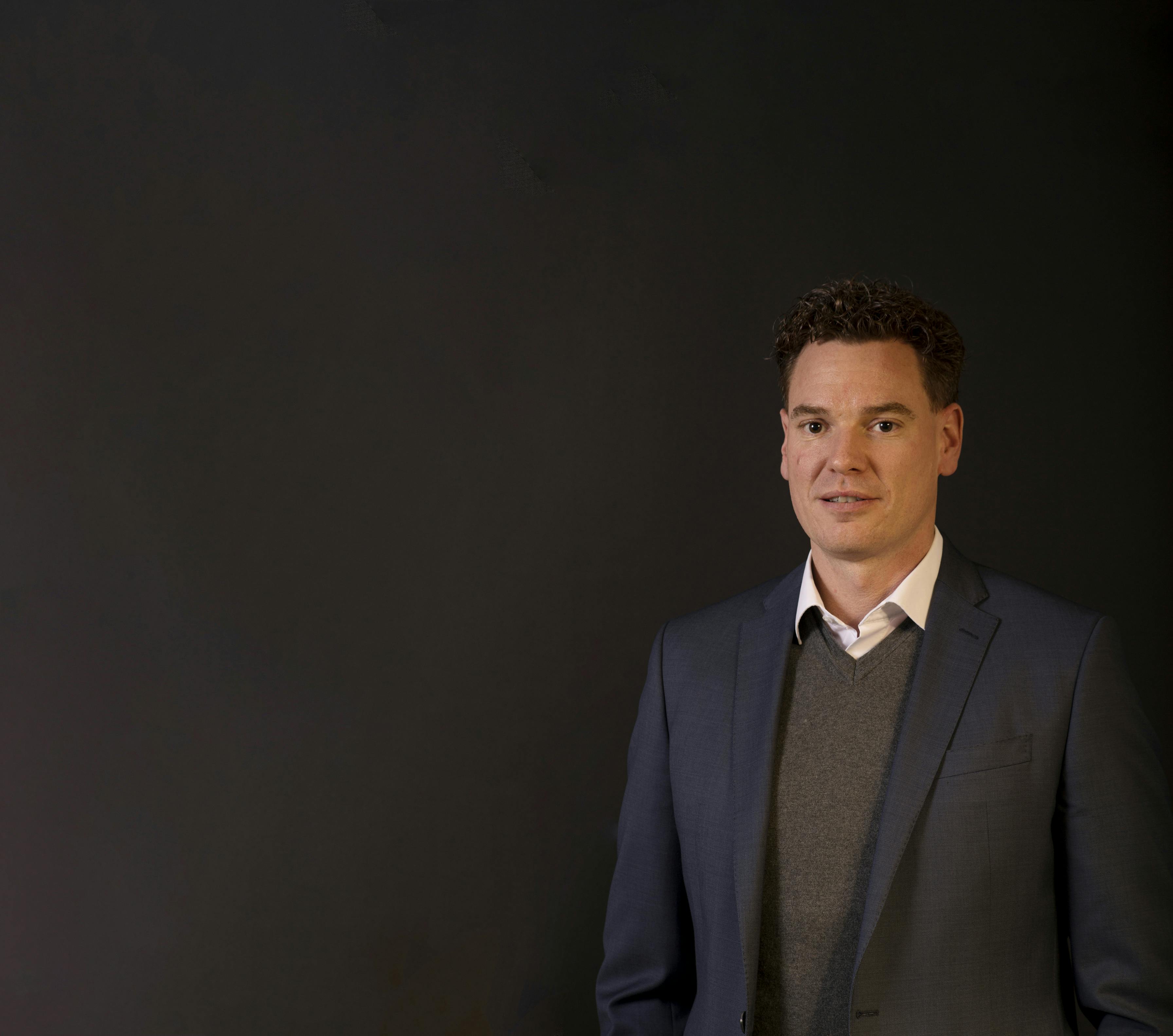 Mr Thorsten Schindler is appointed Customer Support & Product Management Director by Eversys SA
July 2019
Eversys SA, manufacturer of high end espresso equipment, based in Switzerland would like...
News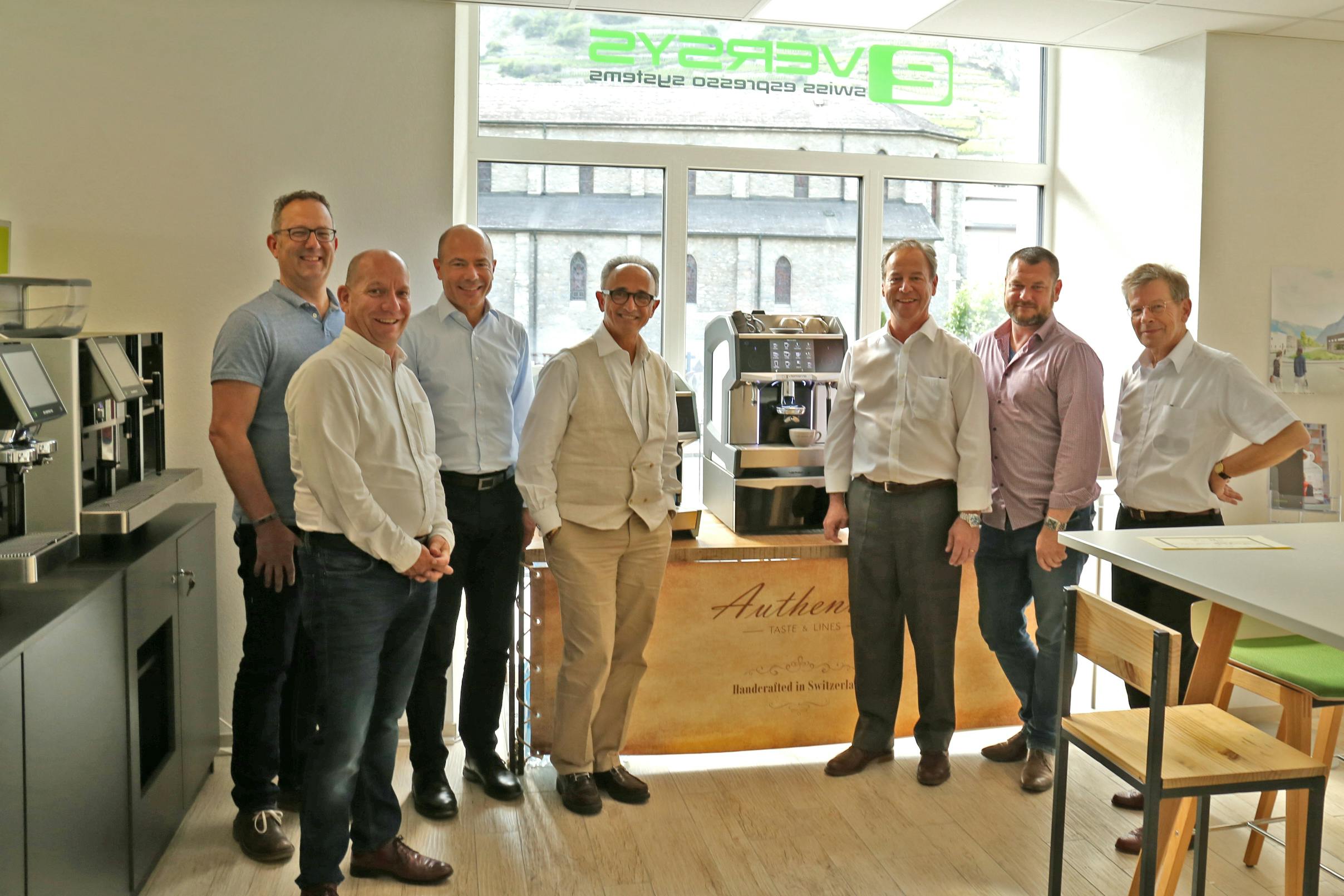 Eversys announces the establishment of UK and Irish operations
July 2019
With its continued growth in the world's coffee equipment market, Swiss manufacturer...
News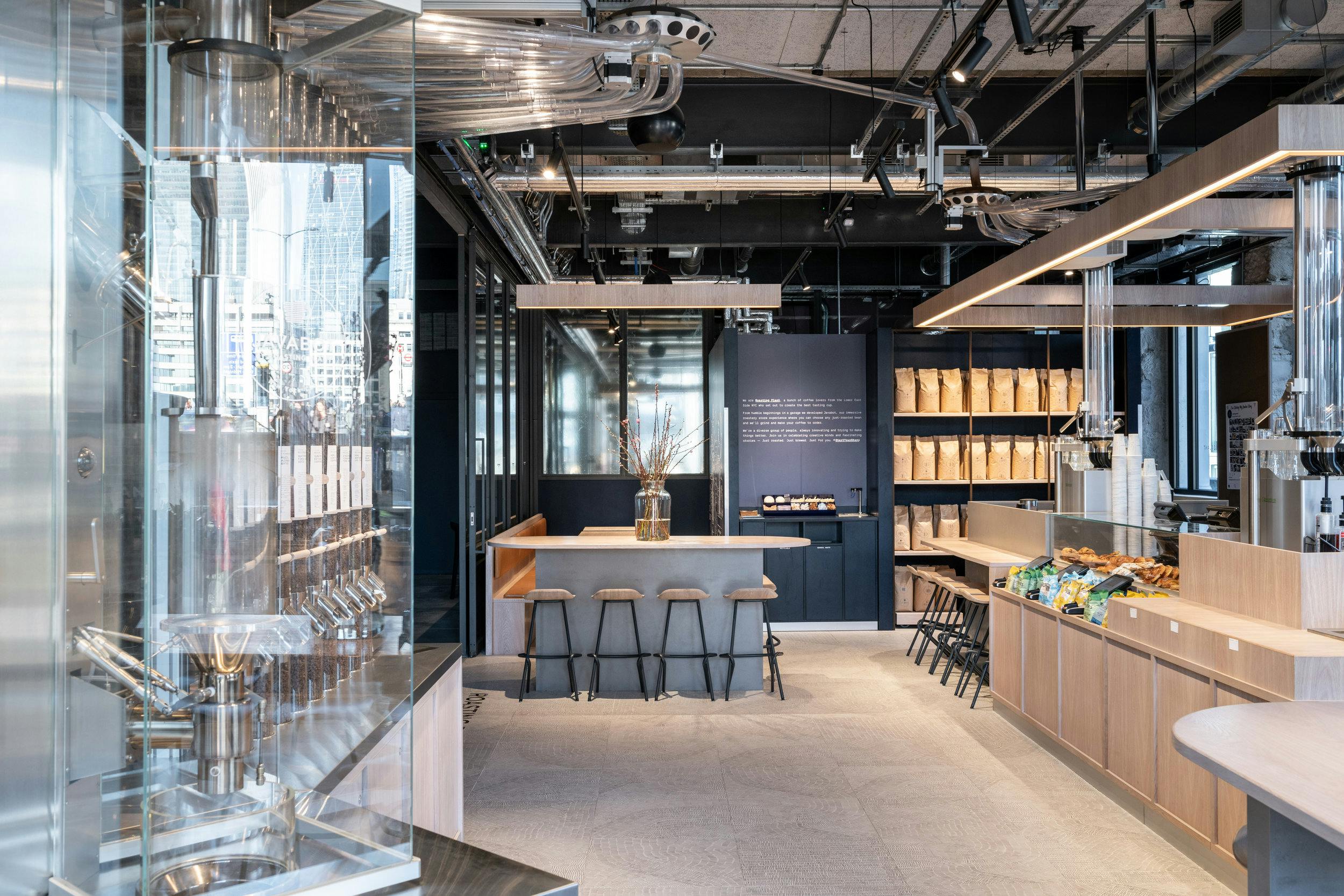 Welcome to the 21st century Coffee shop
Roasting Plant
If you head into London, and find yourself by London Bridge, you'll be near the...
Case Study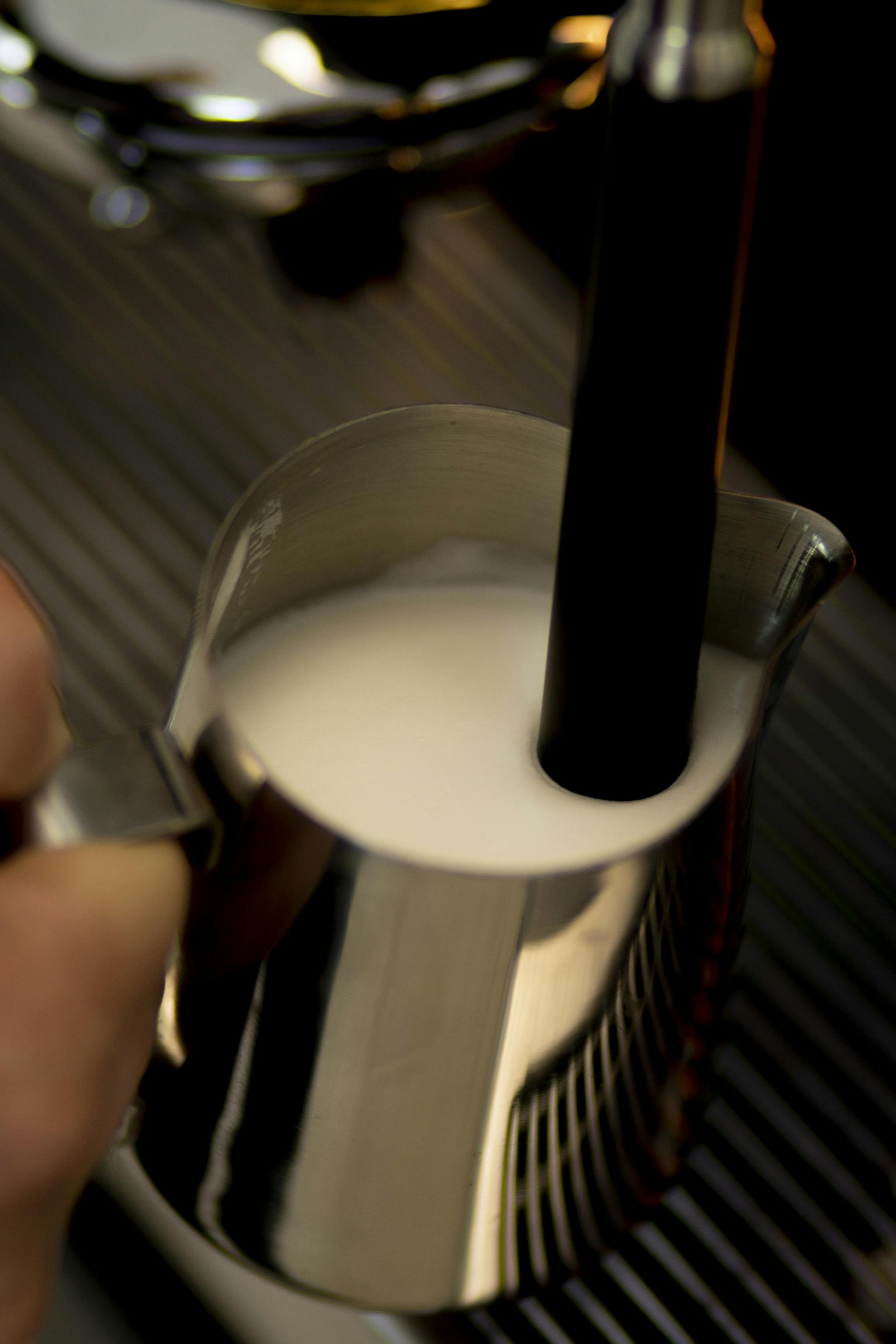 Latent Heating
The evolution of coffee craft
Many folks think that the bubbles in milk are wrapped around steam.
Blog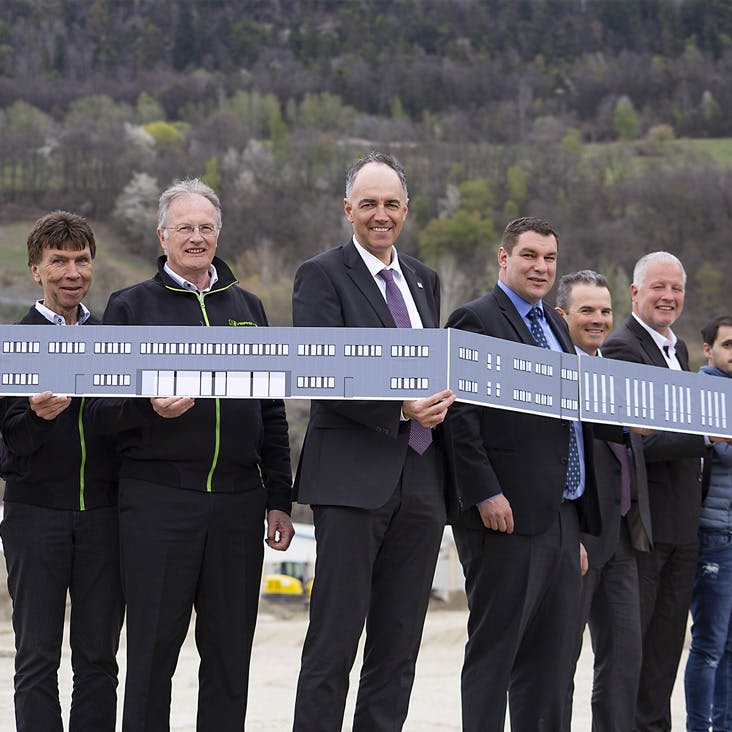 Eversys in the Ecoparc of Daval
April 2019
Wednesday, April 10, 2019, at 16:00, the company Eversys will have the pleasure to...
News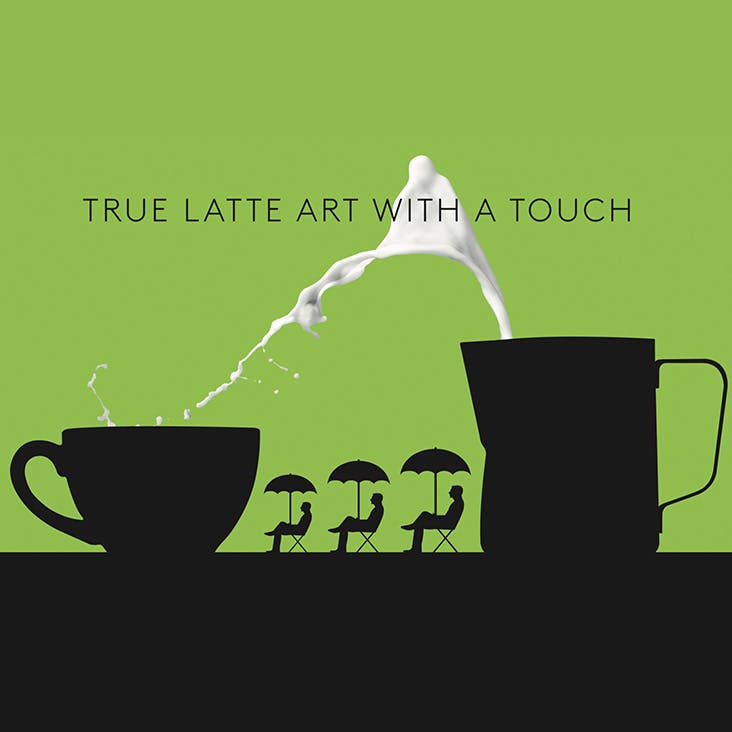 Latte Art Competition
April 2019
Who said that Latte Art was the propriety of the traditional machine world?
News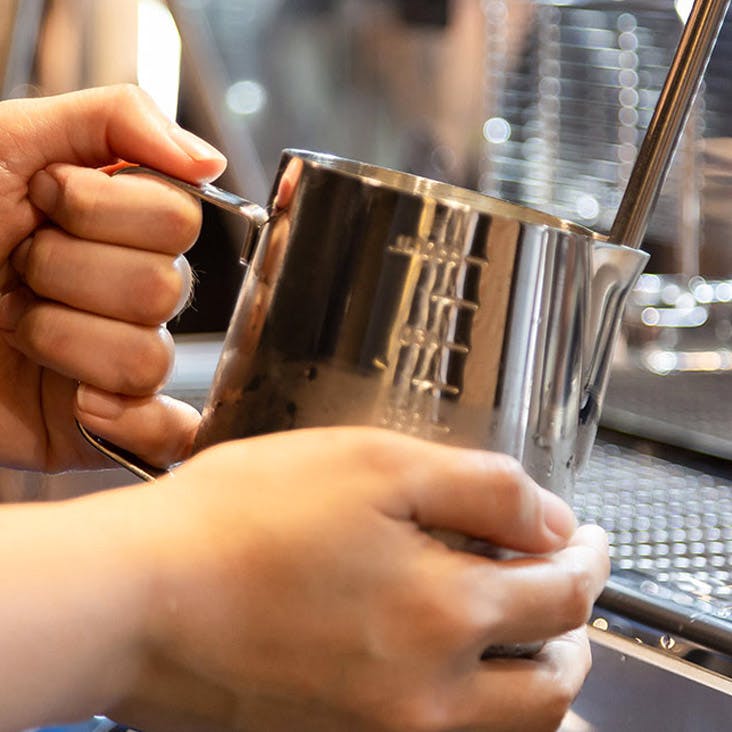 Milk Temperature
The evolution of coffee craft
When you shake ketchup in its bottle, it gets runnier. 
Blog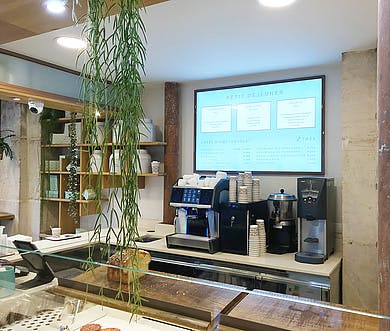 France's Finest Roaster Found a Machine to Match
Coffee Roaster
Before founding L'arbre à café in 2008, Hippolyte Courty, who's experience was based in...
Case Study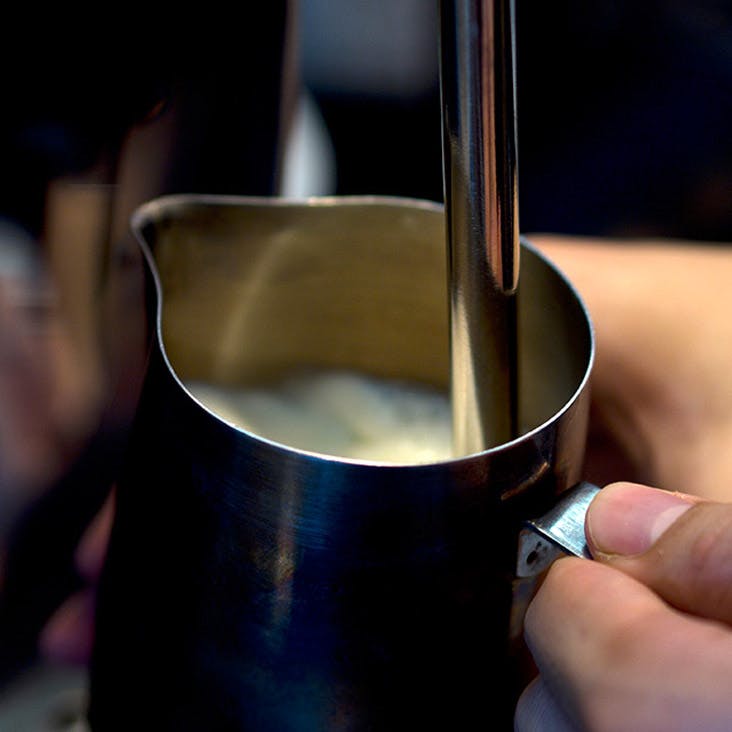 Milk Foaming
The Evolution of Coffee Craft
A multitude of foam consistencies are used in the preparation of foods and beverages.
Blog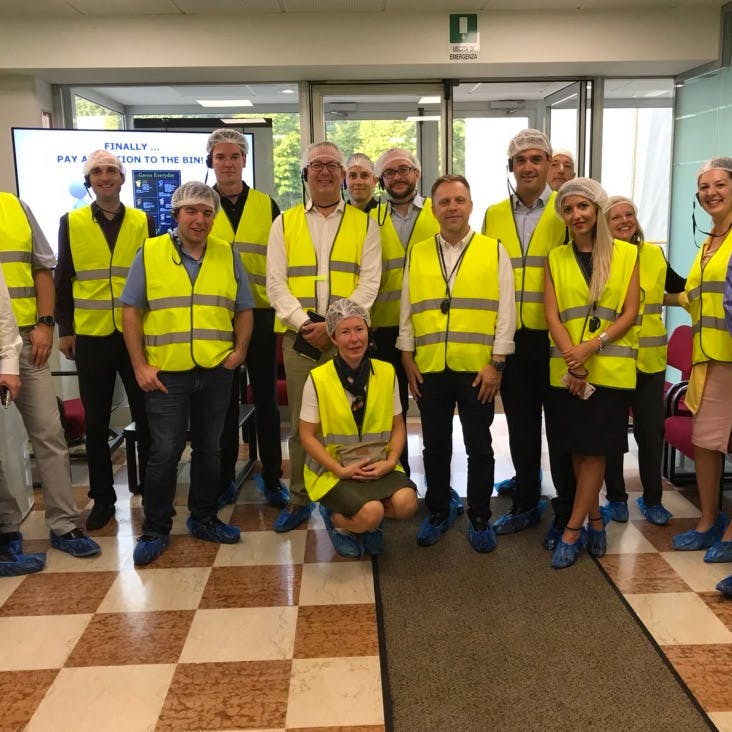 Team Building
Treviso
'Our people are at the heart of what we do and our values are an integral part of who we...
Blog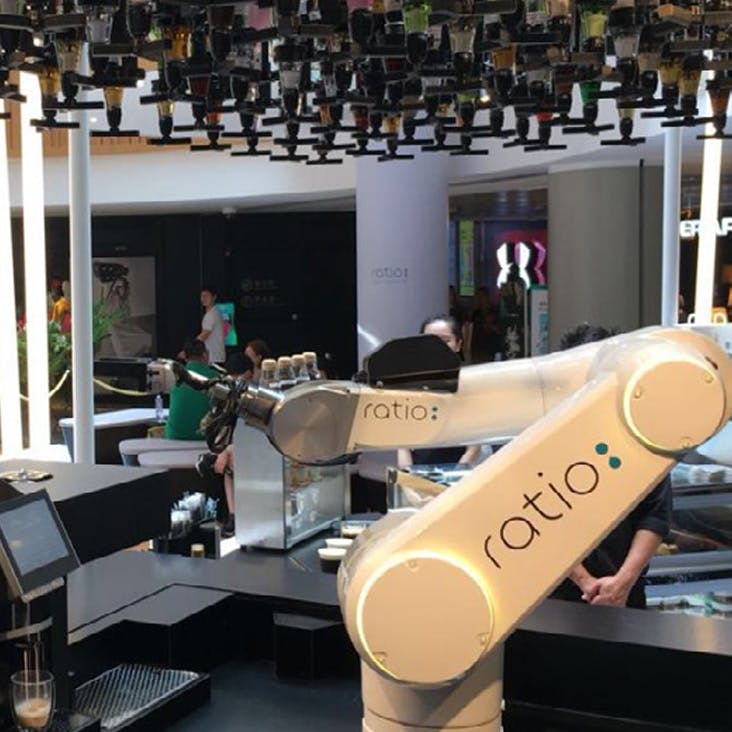 Fast, Consistent and Delicious: Robo-Coffee from Ratio
Robo-Barista 
Look behind the bar at one store in K11
Case Study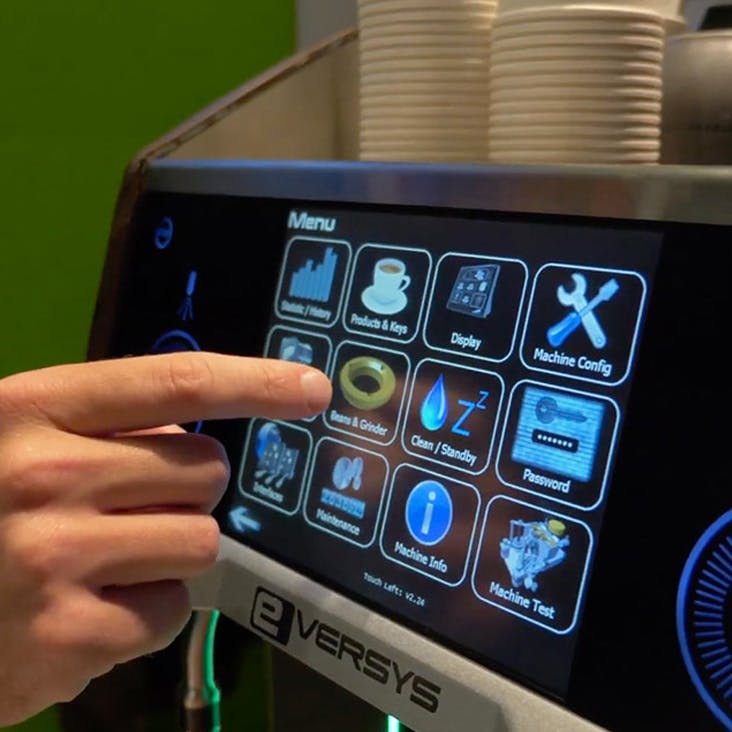 Professional Techniques
The Evolution of Coffee Craft
In 1996, David Schomer released his book Espresso Coffee: Professional Techniques.
Blog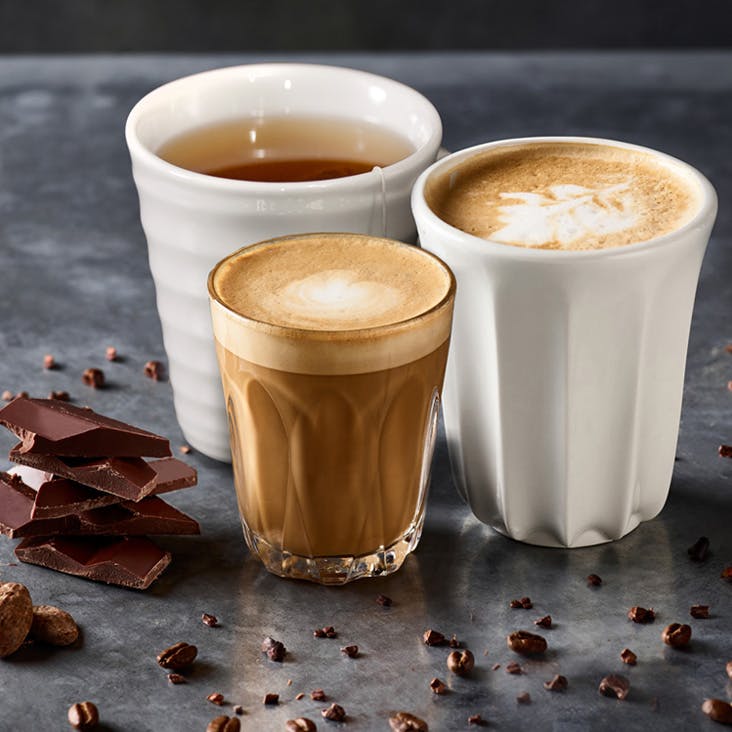 Coffee and Chocolate. The Perfect Pair.
Coffee Shop
Hotel Chocolat first started as an online store in 1993
Case Study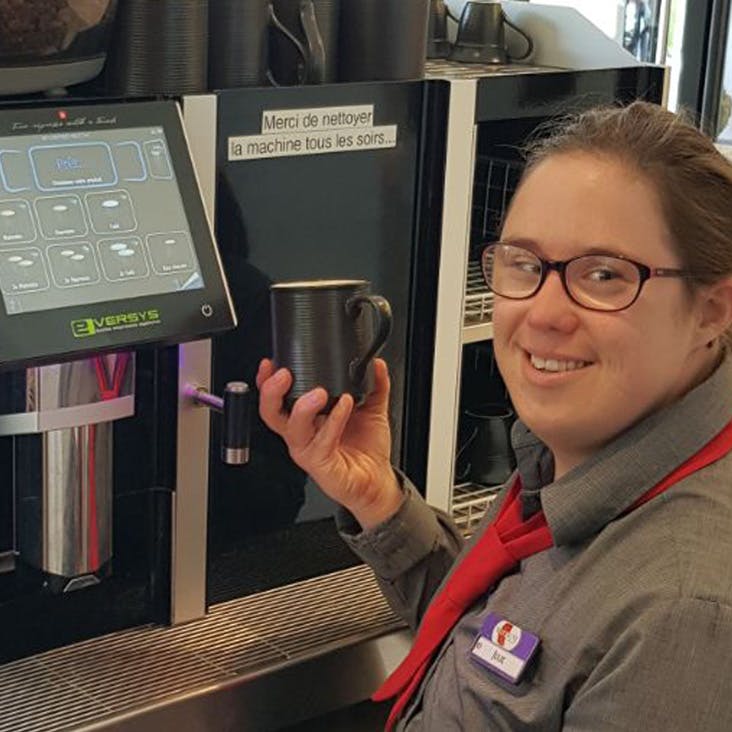 Going the Extra Mile for a One-Of-A-Kind Hotel
Hotel
In 2015, FOVAHM opened the doors of Martigny Boutique Hotel and set out to change the...
Case Study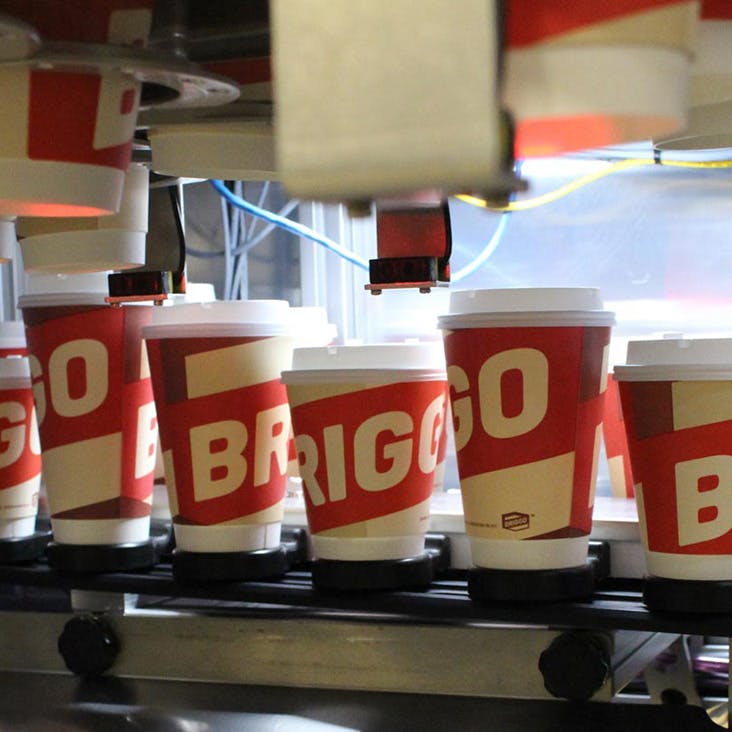 Efficiency and Connectivity Combine to Change the World of Coffee
Connected Coffee Solution
BRIGGO is on a mission to change the world of coffee
Case Study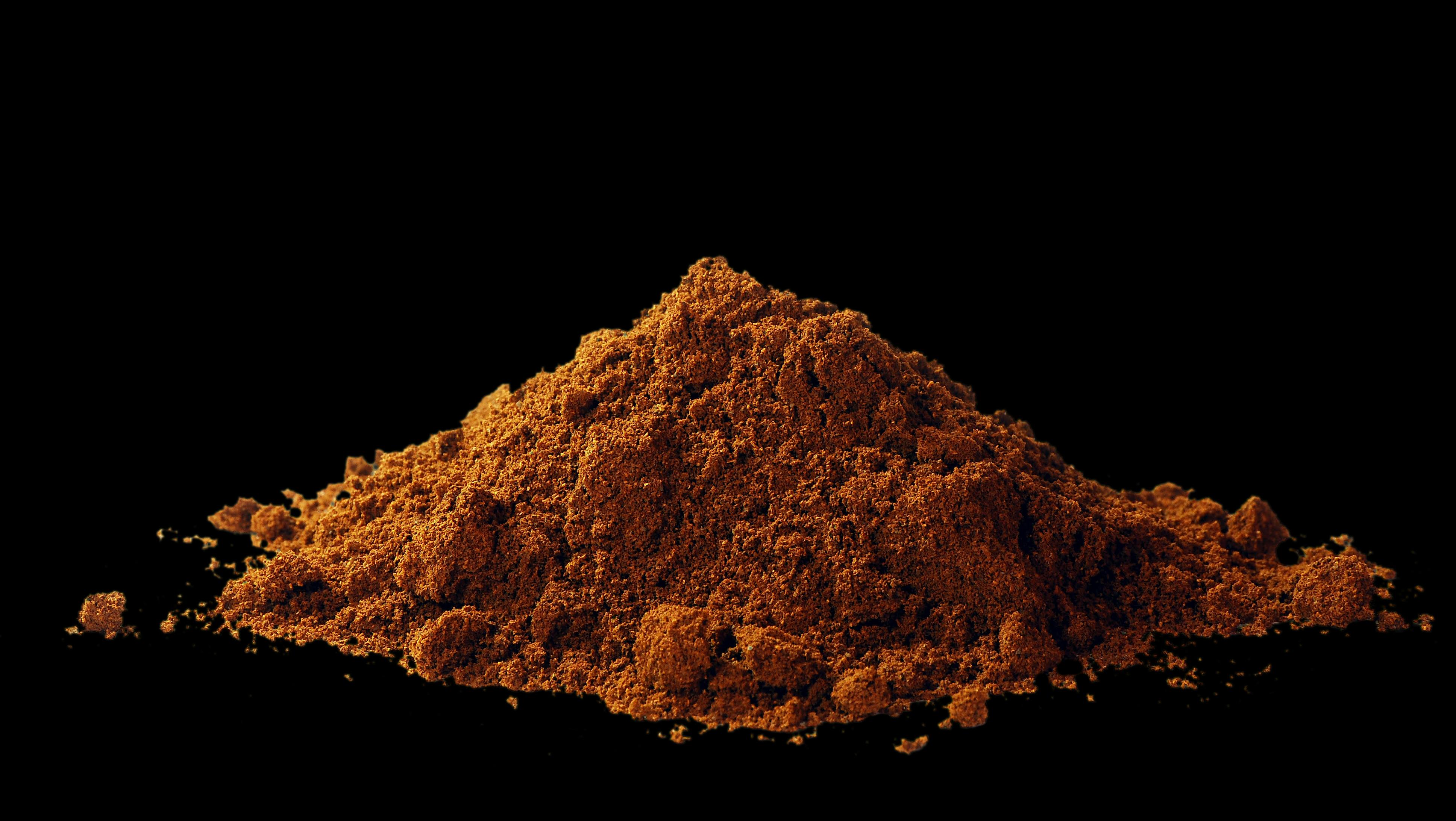 Watching the Grind size
The Evolution of Coffee Craft
Shot times are one of the first things every Barista learns about…
Blog
Pre-Infusion
The Evolution of Coffee Craft
Before we slam coffee grounds with ~9 atmospheres of water pressure, it's polite to give...
Blog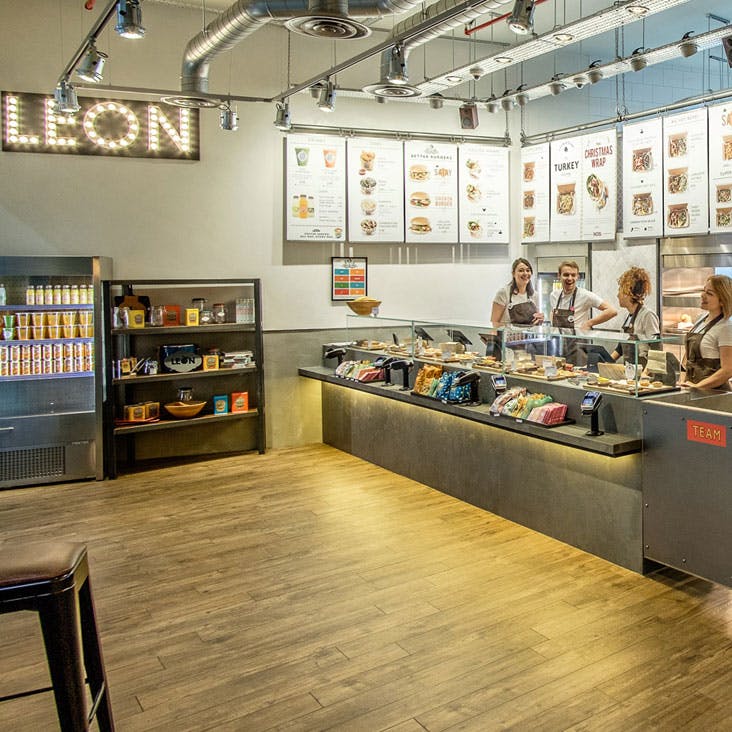 A Coffee Machine for a Healthy Fast Food Chain like No Other
Fast Food Chain
LEON has become the go-to stop for anyone looking for a lunch
Case Study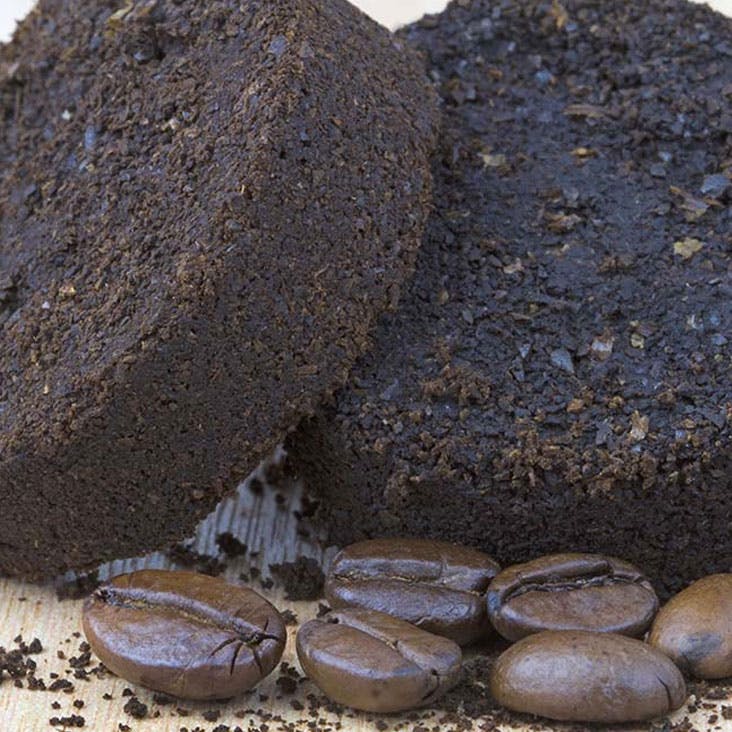 The Perfect Espresso Dosing
The Evolution of Coffee Craft
When deciding how to make your espresso, the weight of grounds used is the primary...
Blog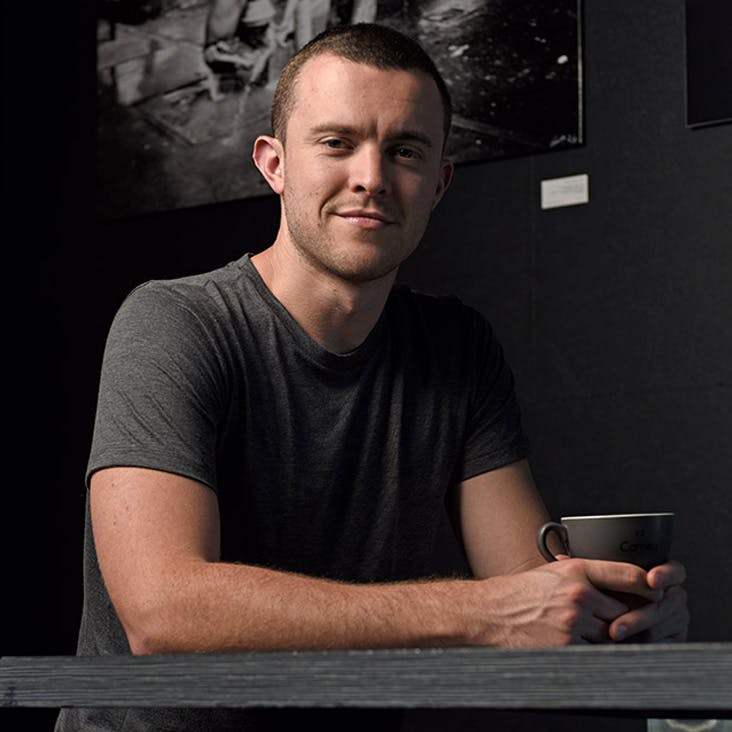 The Art of Tamping
The Evolution of Coffee Craft
For the longest time, tamping has been one of the few manual tasks that a Barista...
Blog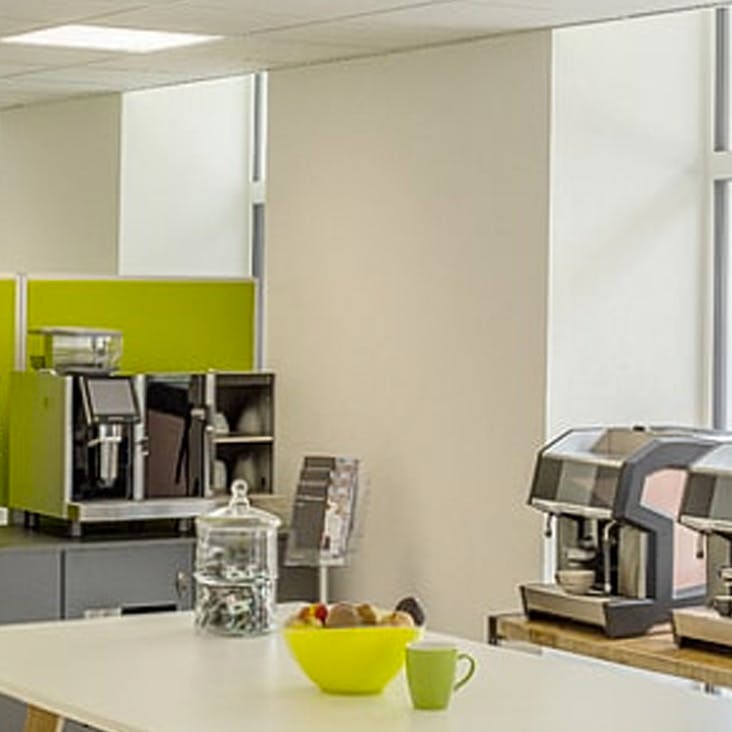 Eversys Invests in New Office and Expert Staff to Support Global Demand
June 2018
Swiss, super-automatic coffee equipment company Eversys has opened a new office with a...
News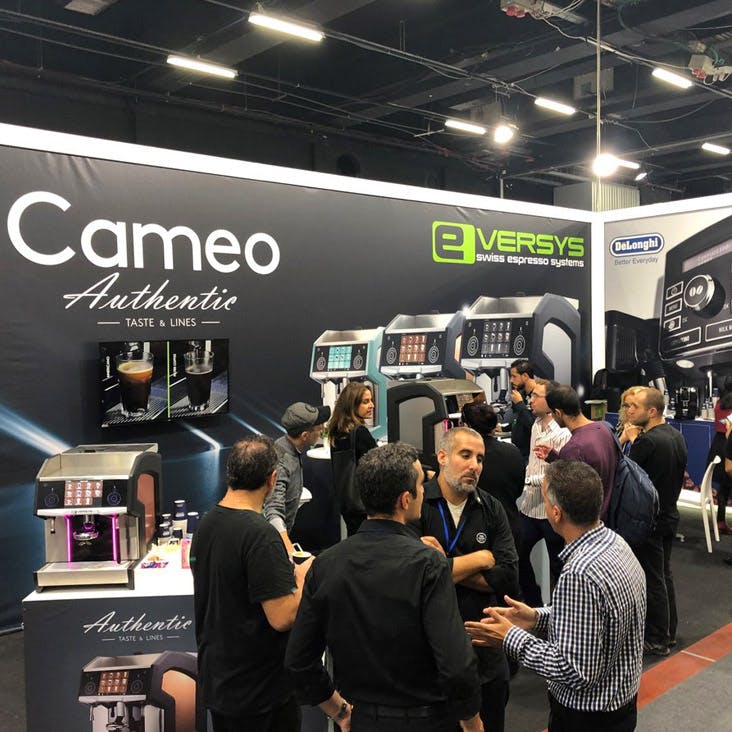 One Year with De'Longhi
Interview with Martin Strehl
Back in June 2017 we finalised a partnership with one of the most influential and...
Blog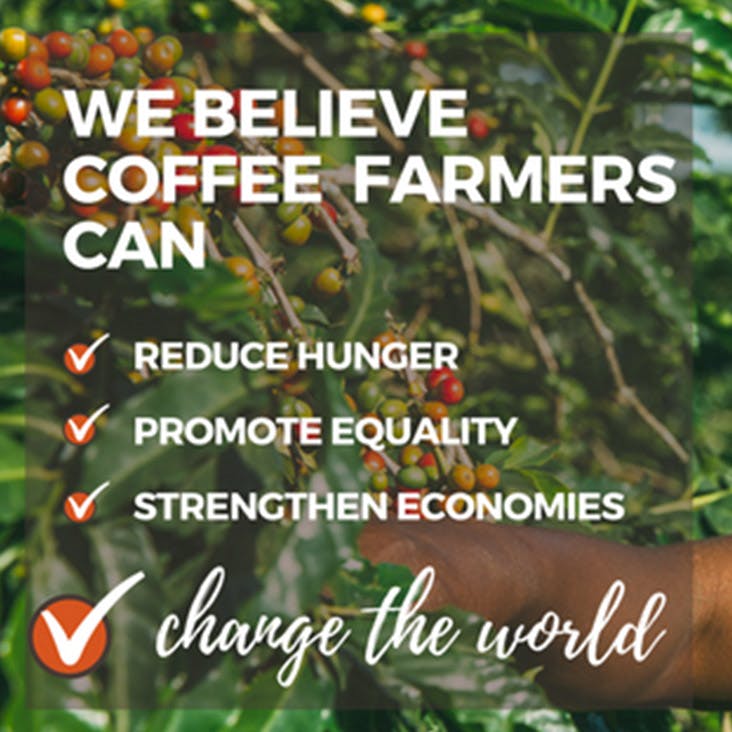 Creating a Brighter Future for Young Coffee Farmers
Coffee Kids
When it comes to coffee it's not only the end product we're interested in, it's the...
Blog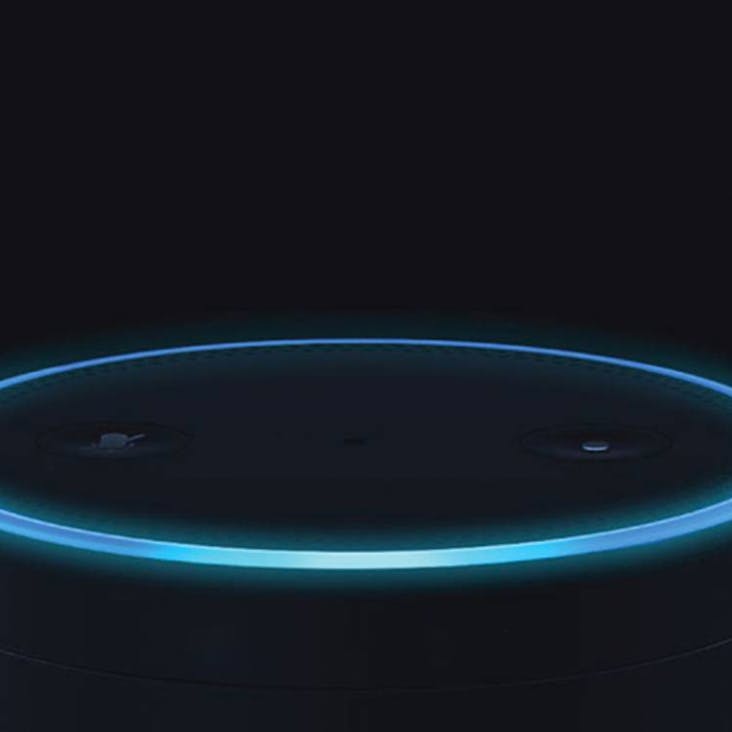 Making Coffee More Accessible Through Technology
Technology
When we unveiled the **c'2 Cameo** at HOST last year, we had some extra help on our...
Blog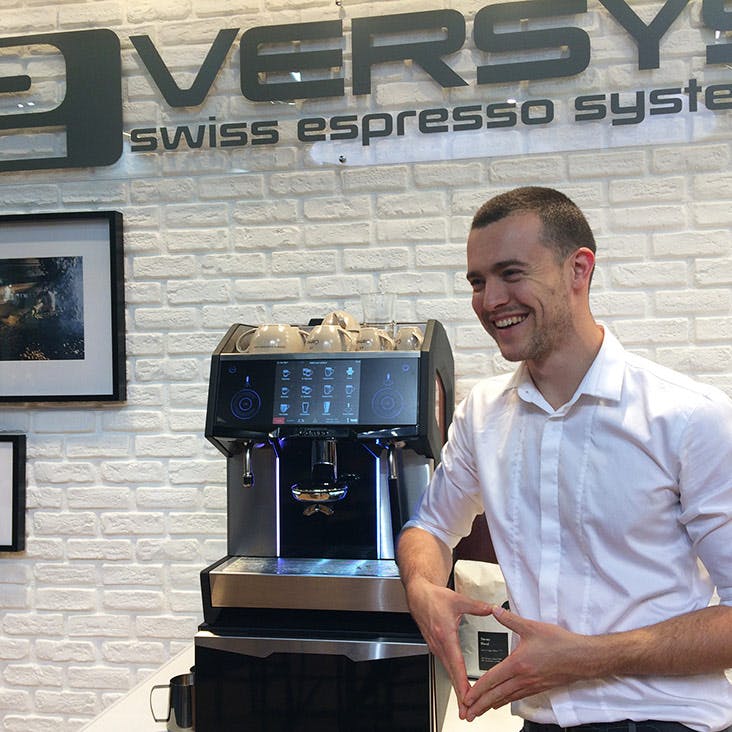 The Evolution of Coffee Craft
Matt Perger Blog
This is Matt Perger writing to you from Melbourne Australia.
Blog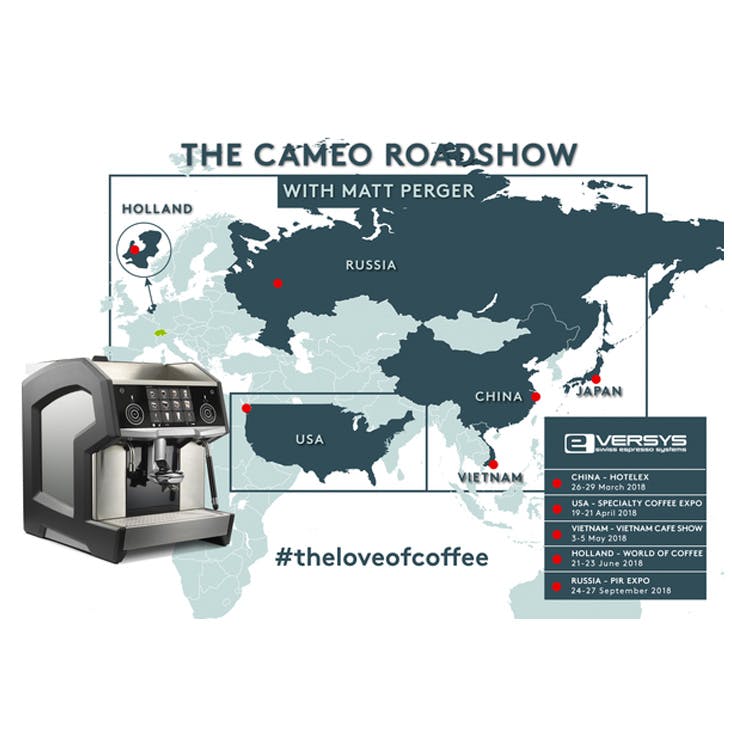 Eversys Announces the Cameo Roadshow with Matt Perger
February 2018
The Cameo Roadshow has seen our team, champion barista Matt Perger and the c'2 Cameo...
News
Eversys Opens New Factory for C'2 Cameo Production
January 2018
After the launch of the c'2 Cameo, the next generation of espresso machines, Eversys has...
News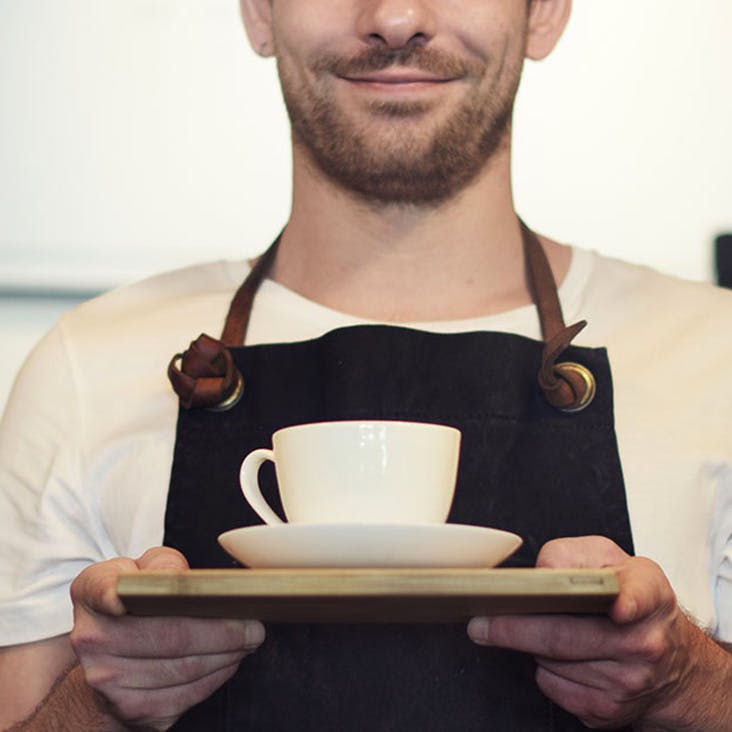 73% of Baristas Want to Be Interacting with Customers, Not Manually Making Coffee
Poll
A series of polls of the Barista Hustle coffee community have revealed what baristas…
Blog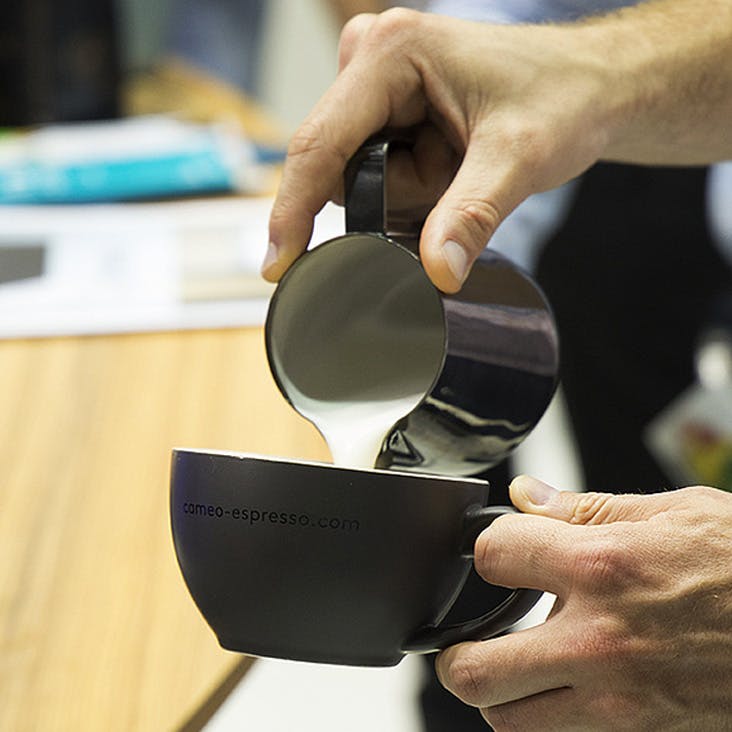 Matt Perger Presents Cameo at Exclusive Workshops
Host 2017
The machine has been tested in the latter stages of its development by fellow coffee...
Blog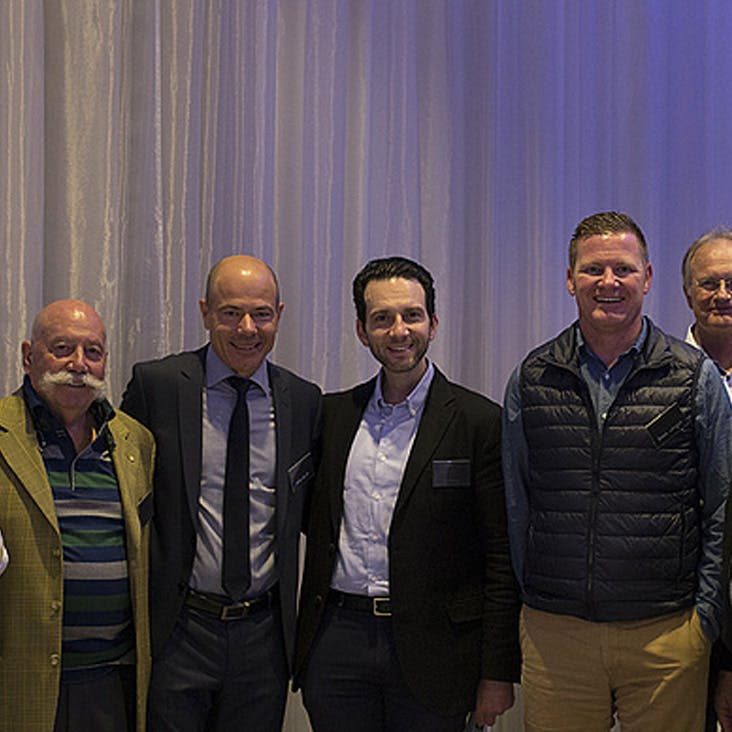 Eversys Has Officially Revealed C'2 Cameo
19th October 2017
The new generation of Eversys espresso machines, c'2 Cameo, has been officially revealed.
Blog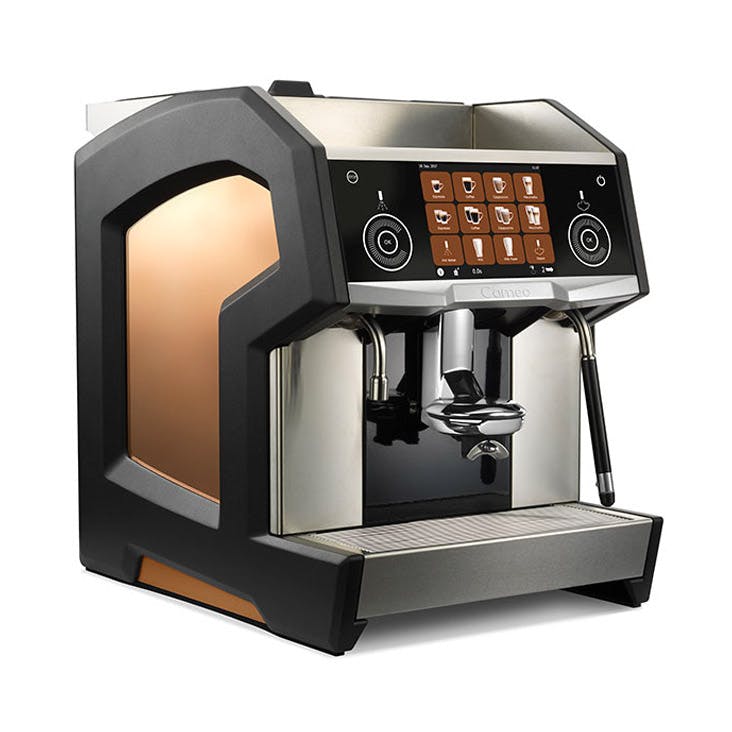 Eversys Launches C'2 Cameo - The Next Generation of Espresso Machines
October 2017
20 October 2017. Eversys has launched its most advanced espresso machine to date; c'2...
News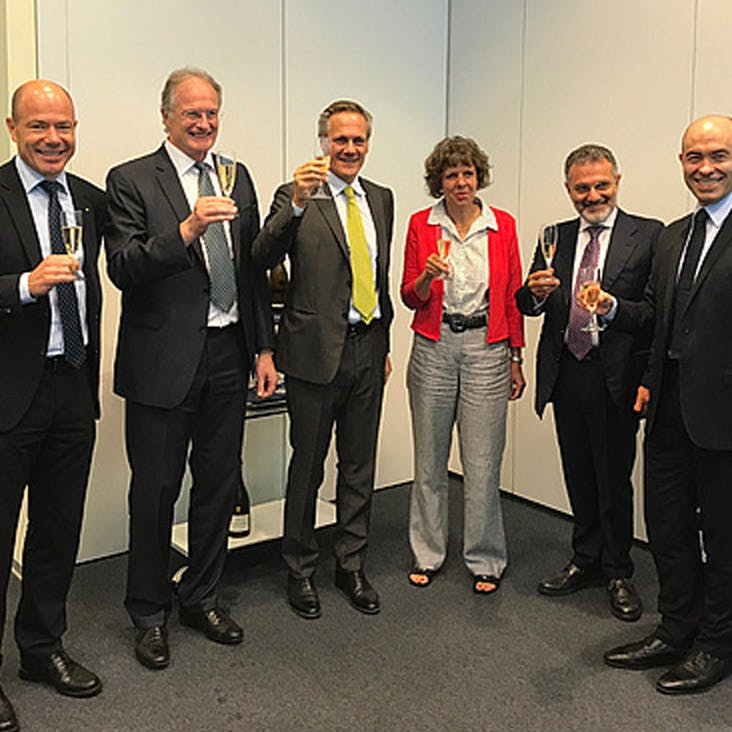 De'Longhi: Finalised the Acquisition of 40% of the Swiss Group Eversys
June 2017
June 2017: The De'Longhi Group has finalized the agreement for the acquisition of 40% of...
News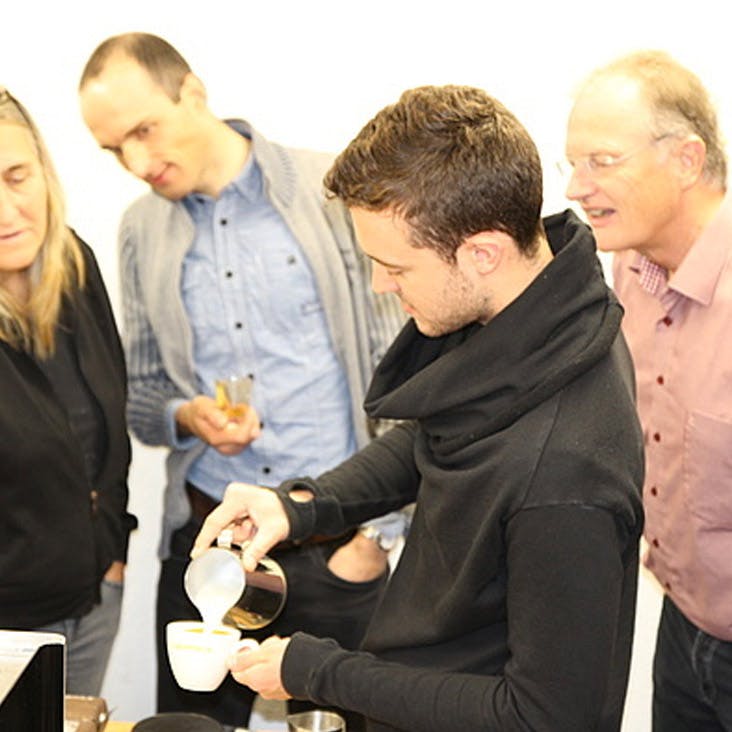 Eversys Teams up with Coffee Innovator Matt Perger
June 2017
We're collaborating with champion barista; Barista Hustle founder; and coffee innovator,...
News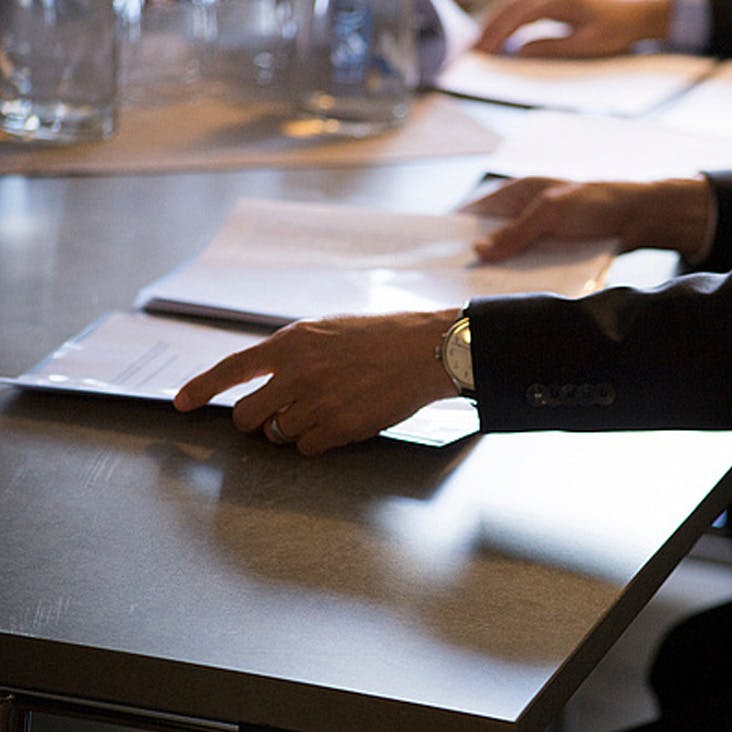 Eversys SA Partners with the De'Longhi Group
April 2017
We are pleased to announce we have entered into a partnership with the leading Italian...
News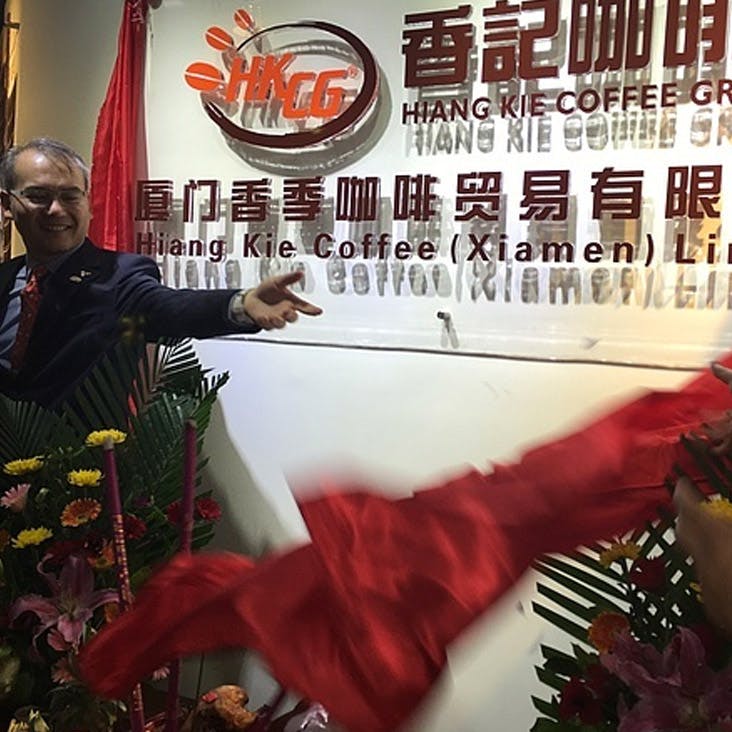 Distributor Excellence Award 2016
August 2016
The Hong-Kong based Hiang Kie Coffee Group celebrated the opening of its new branch in...
News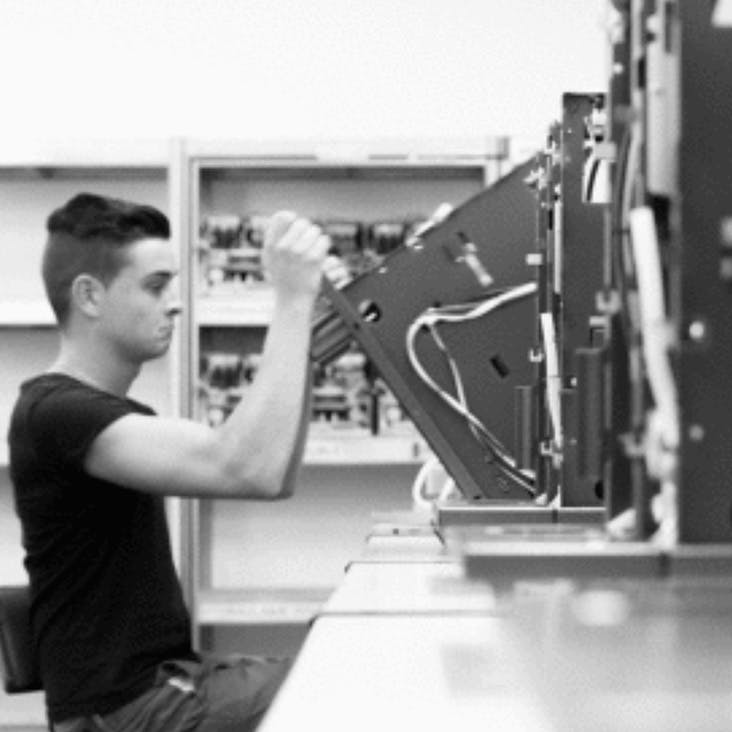 Eversys Gains Momentum
July 2016
Eversys has extended its production site in Ardon.
News