News & Articles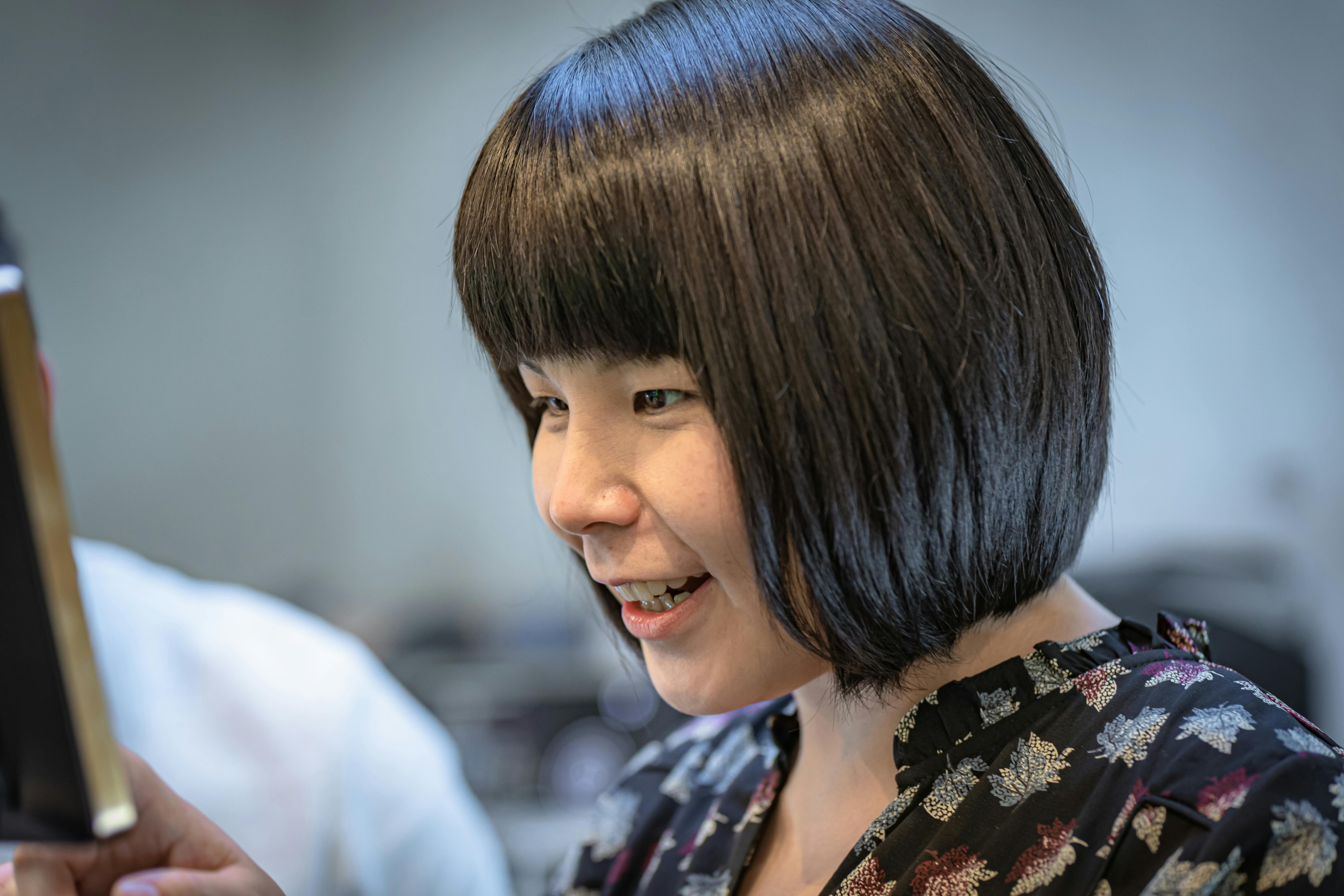 Eversys appoints Emi Fukahori to it's portfolio of Brand Ambassadors
February 2021
Eversys is proud to announce Emi Fukahori, 2018 World Brewers Cup Champion and founder of MAME coffee, as ...
News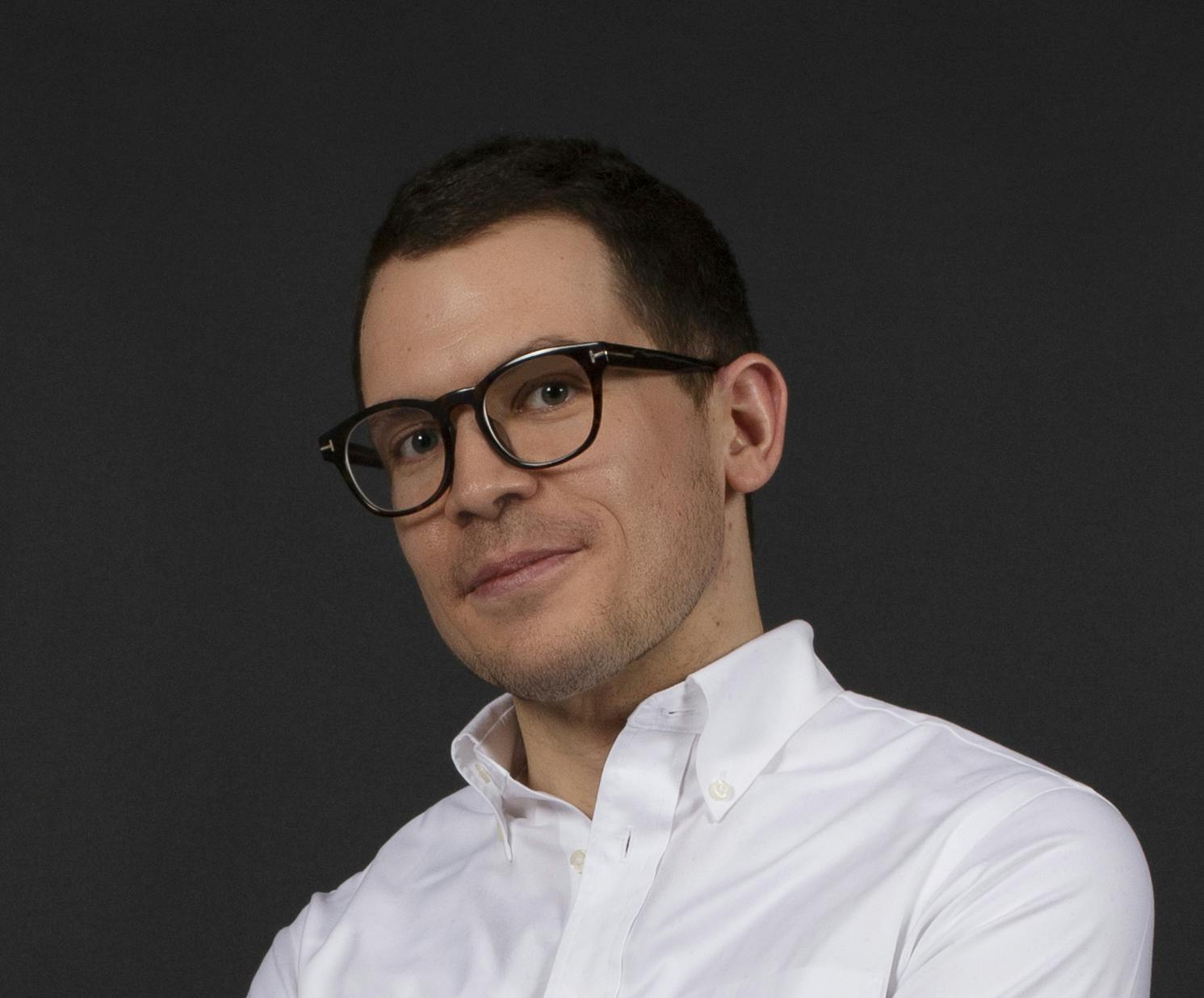 Eversys appoint Christian Haueter as new Corporate Account Director
January 2021
As the General Manager of DKSH for the past five years and with over ten years of professional experience in Management Consulting and ...
News
The overseas flavour from Australia in Shanghai
8 Hearts
In Australia, on average people drink 4-6 cups of coffee per day, making it the ...
Case Study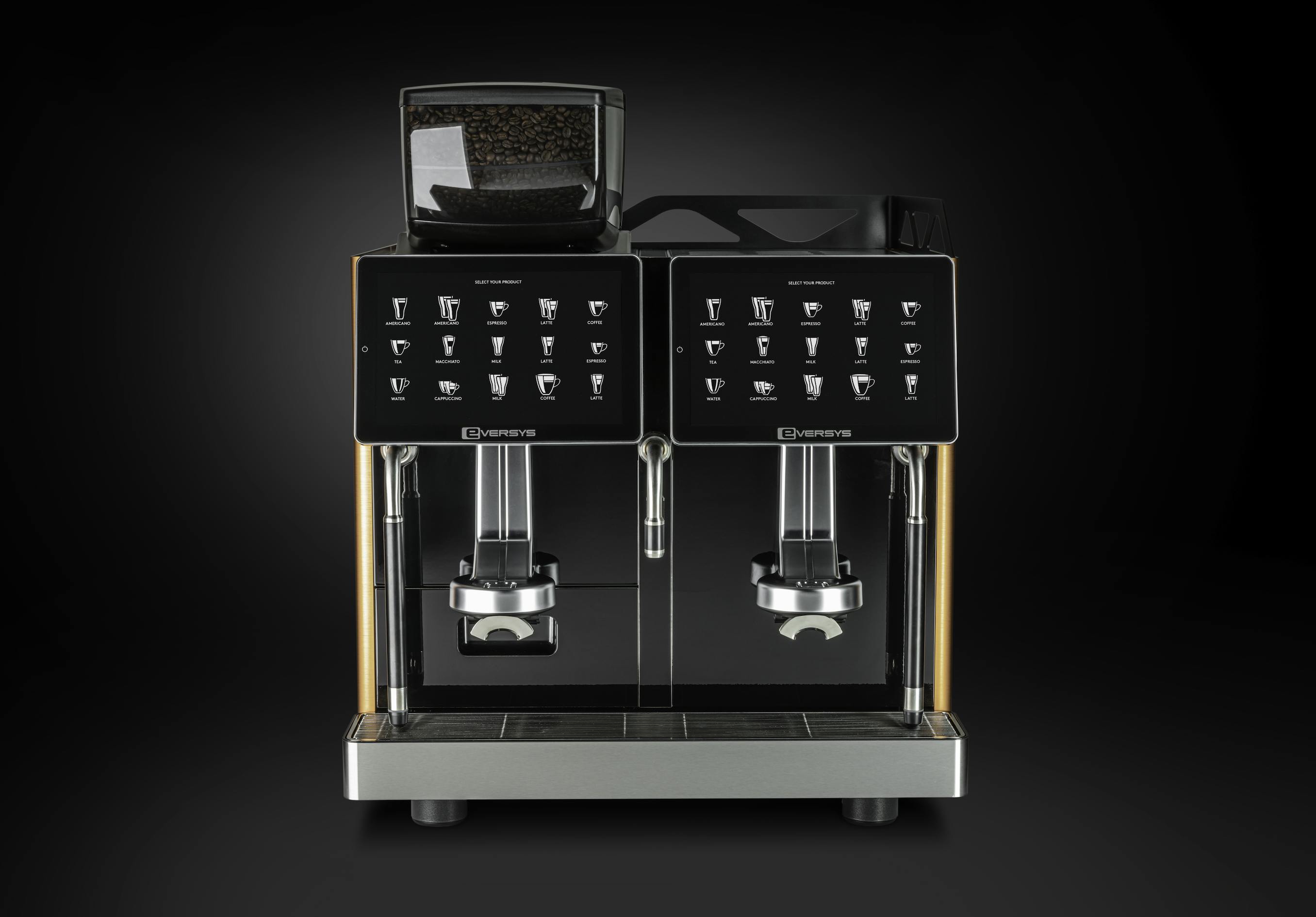 Eversys launch the next generation of Super Traditional Machines- The Enigma
September 2020
After making their big debut in 2012, Eversys' E'line machines created an impact as ...
News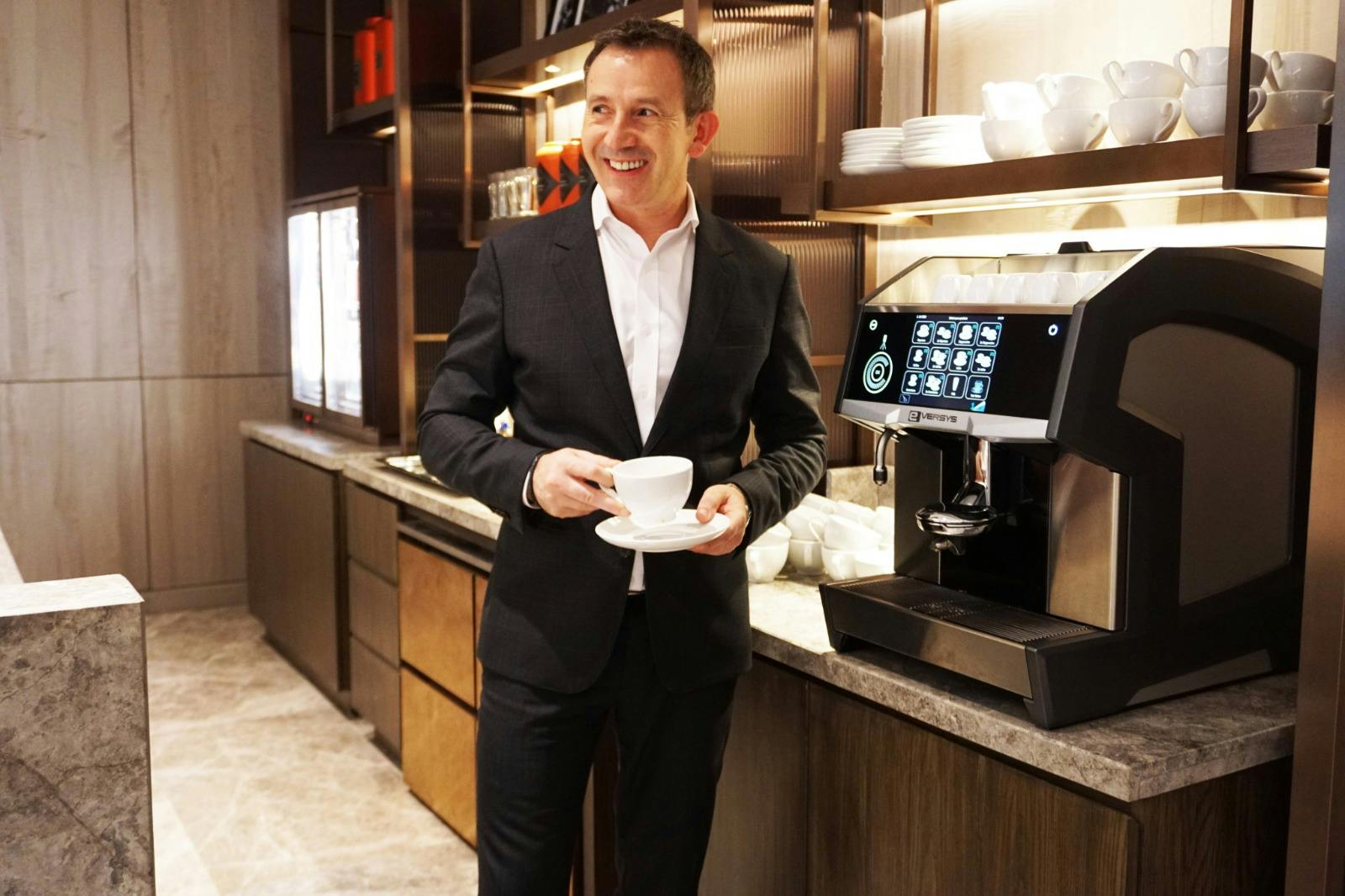 A beloved landmark for royalty, business and leisure travellers
New World Saigon Hotel
The New World Saigon Hotel in Ho Chi Minh has been at the forefront of luxury, convenience and elegance since its opening in 1994.
Case Study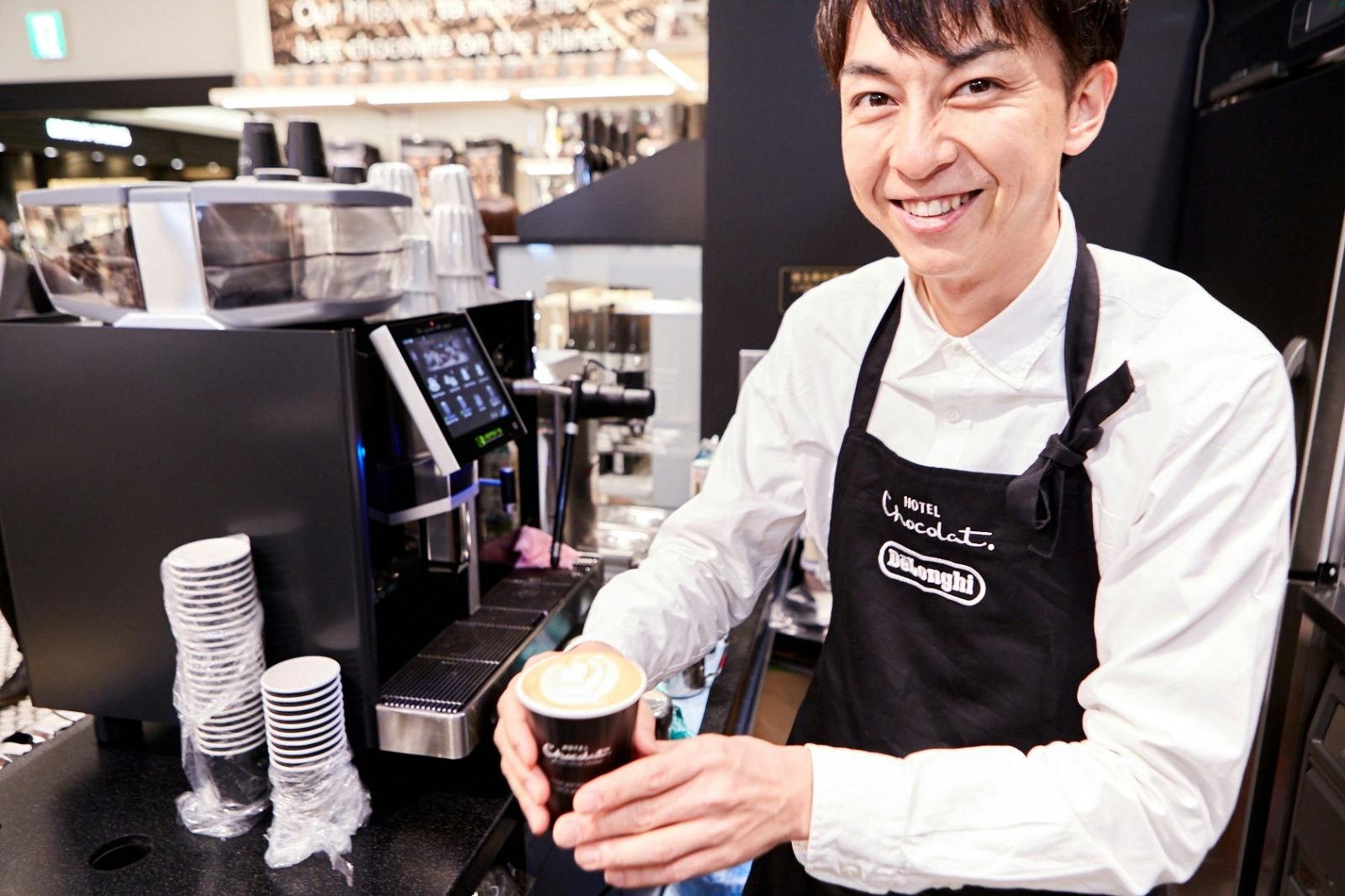 14 years on the way to the Championship
Takayuki Ishitani
Is there anything that may capture your passion, attention, making you persistent for 14 years? 
Case Study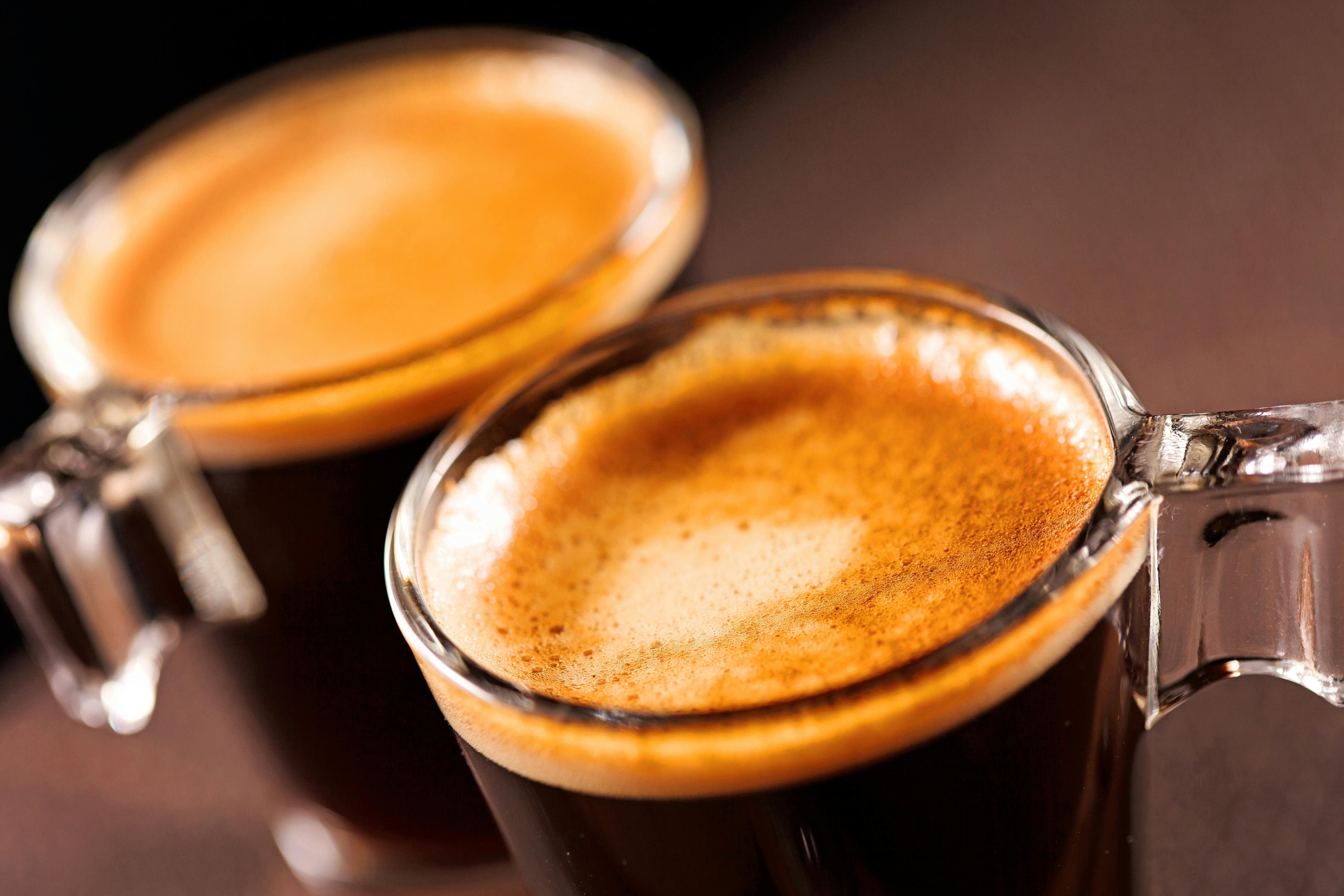 COVID-19 and The Coffee Market: A Brewing Impact
Eversys Insider
As we globally progress into the 40-day-plus mark of being under lockdown and witnessing the economy take upper cuts from all different directions, ...
Blog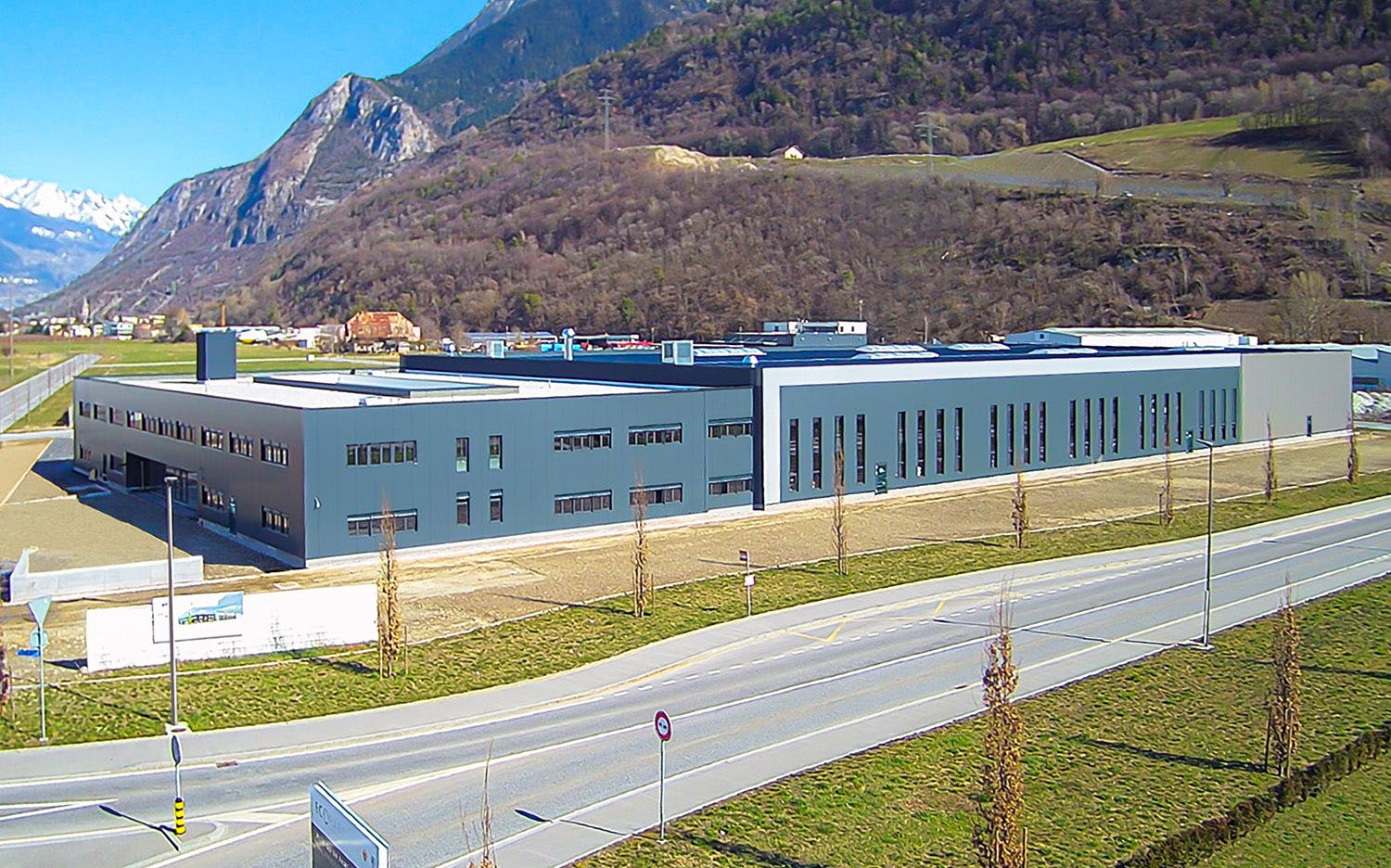 Eversys celebrates the successful completion of moving into our brand-new factory in Sierre, Switzerland
May 2020
the final stage of our move has been successfully completed throughout April 2020 despite the challenging impact of ...
News
Your new favourite coffee spot? Your very own office
Witzig The Office Company
When you think of the quality of coffee offered in an office, it doesn't conjure up images of high-quality espresso – rather a lonely cold filter jug in the corner of a kitchen.
Case Study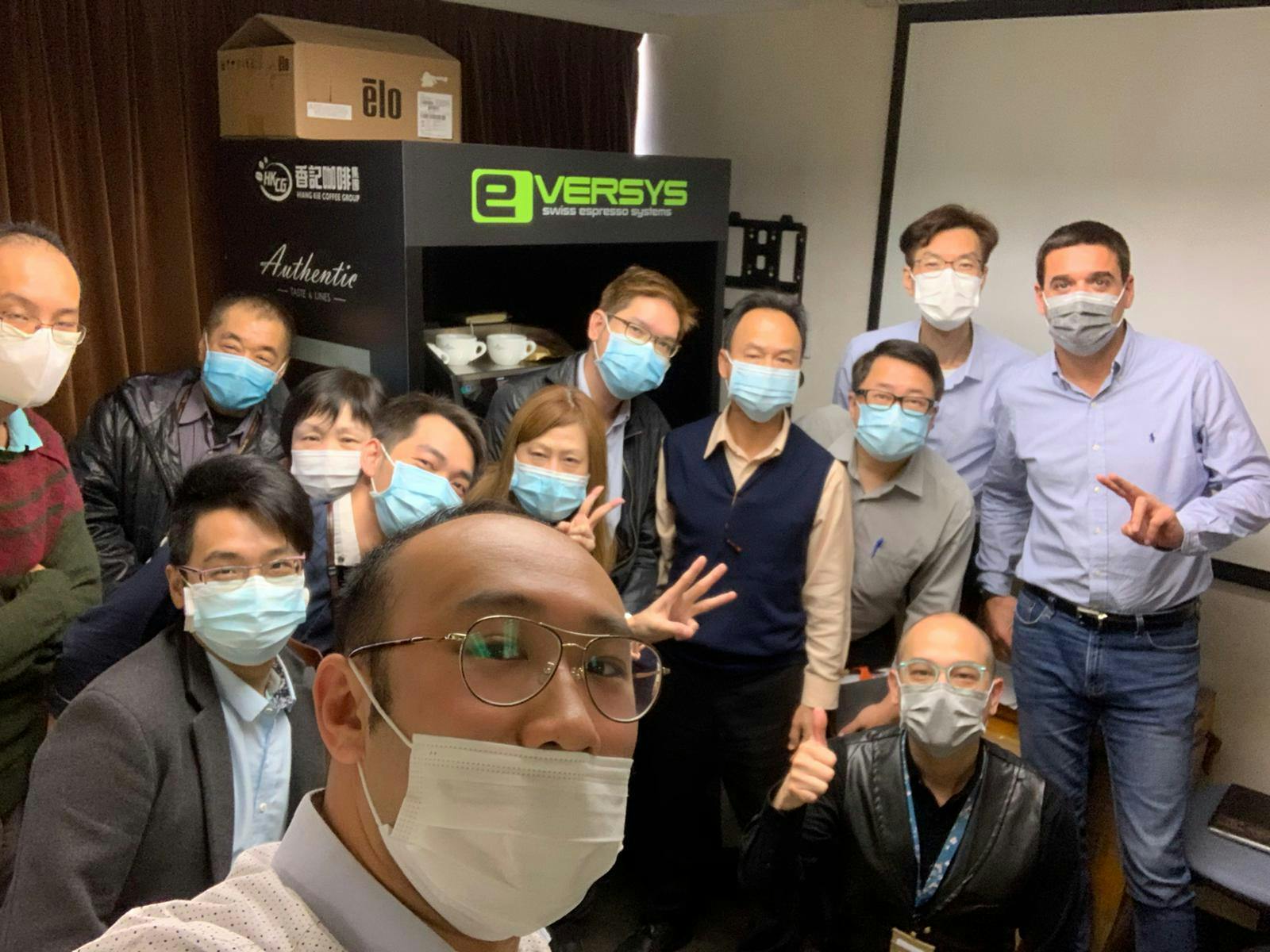 COVID-19: Face masks and Sale Digitalisation in Hong Kong
Eversys Insider
Due to the effects of SARS in 2003, residents and tourists in Hong Kong did not lose the habit of wearing masks in public and have ...
Blog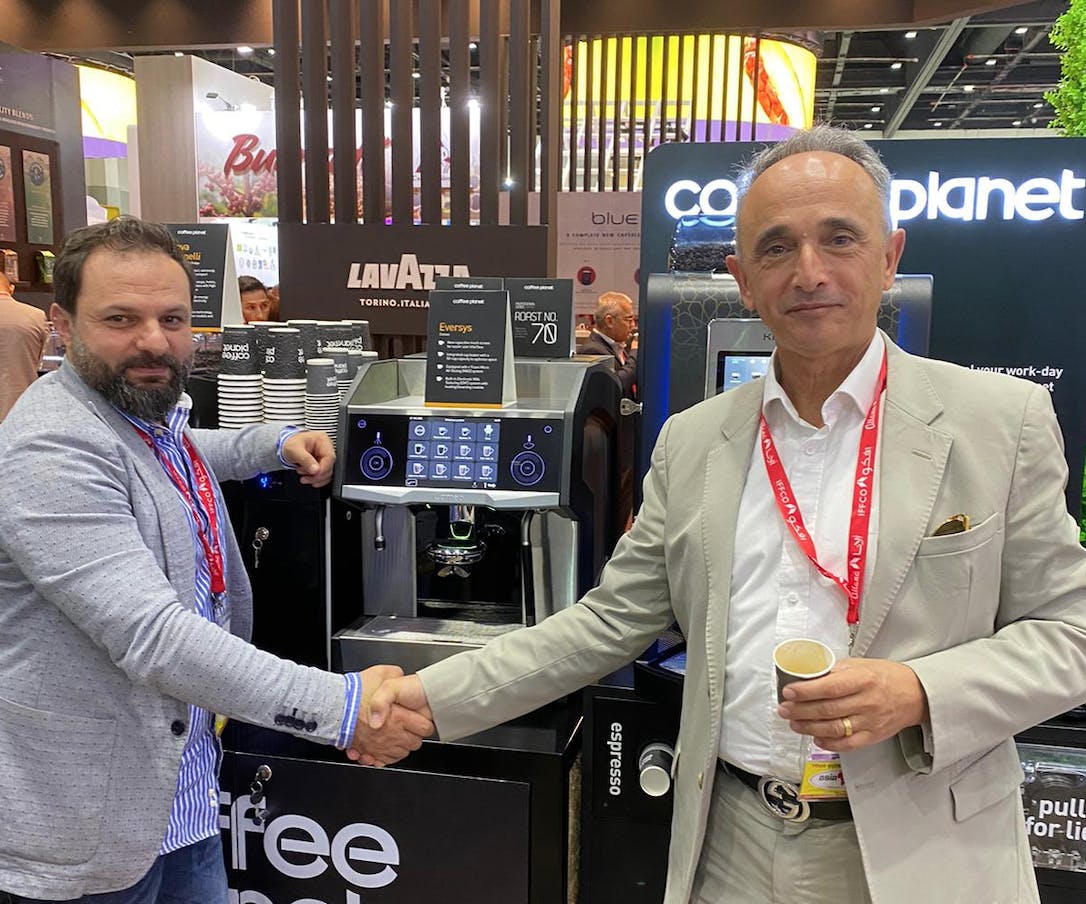 Dubai Coffee Market Soars Online Amid COVID-19
Eversys Insider
As the world stands still waiting and watching over the challenging impacts of Coronavirus and the effects it's had on livelihoods all over the globe, the internet has ...
Blog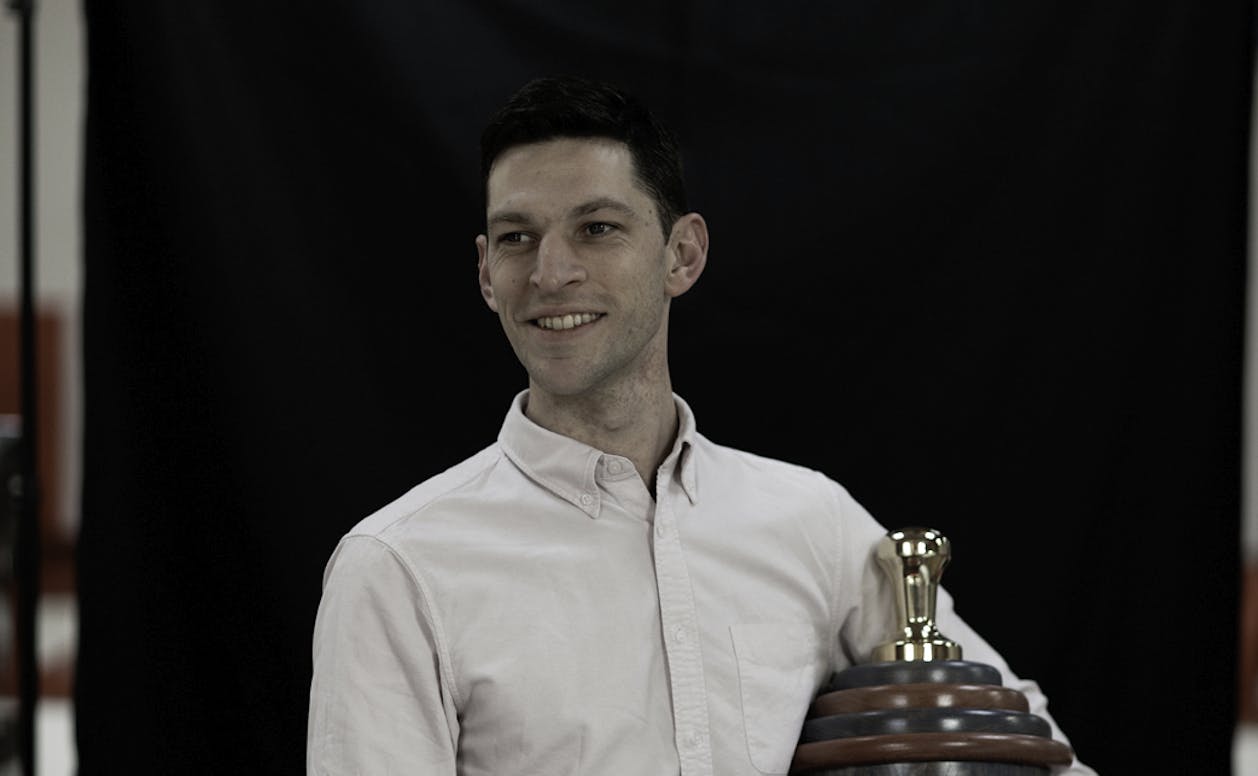 An Interview with Dale Harris, World Barista Champion in 2017
Dale Harris
15 years after his entry into the coffee community, Dale Harris has become a recognised and respected name within the industry.
Case Study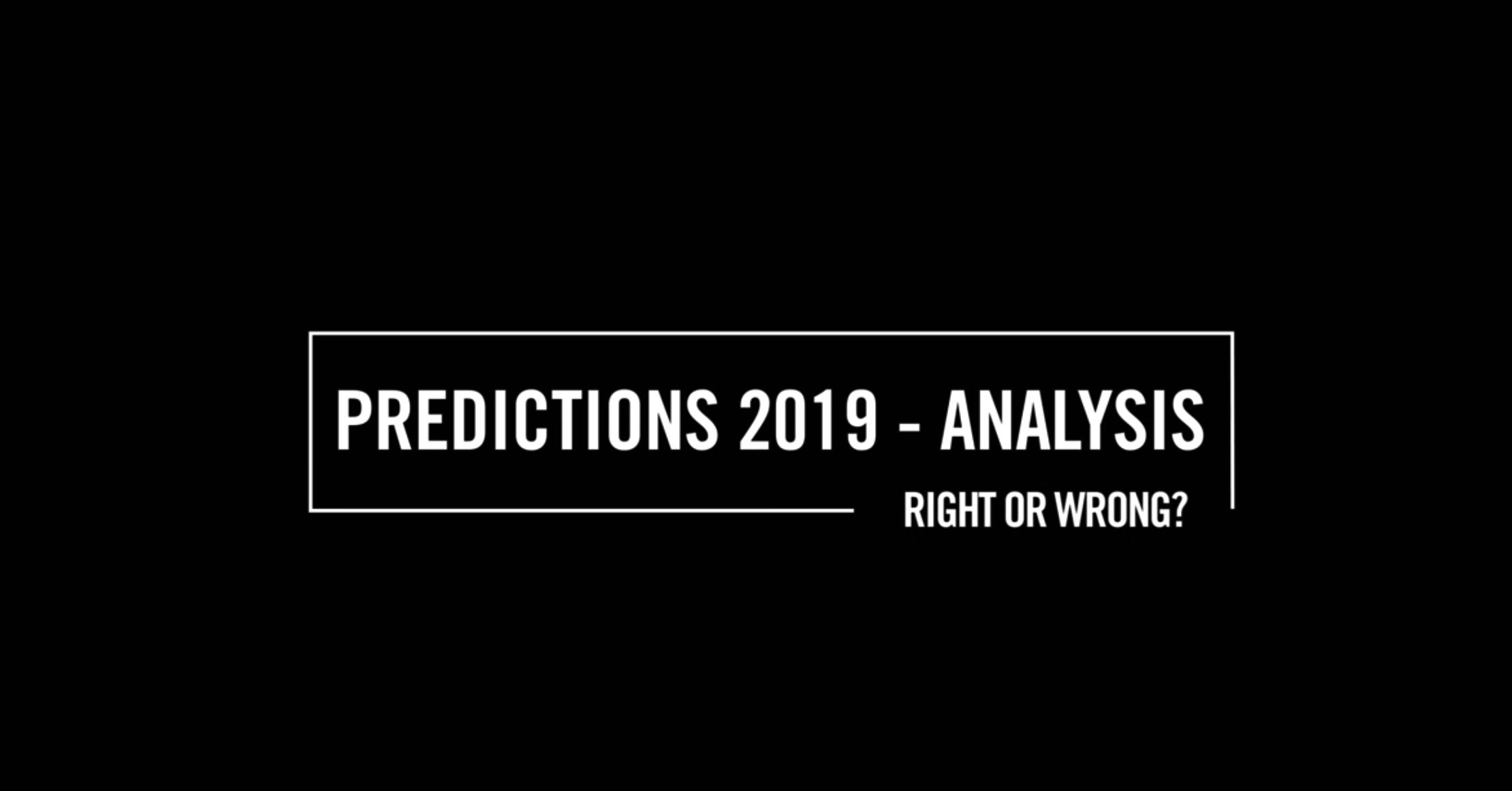 Was I Right? 2019 Predictions Analysis
James Hoffmann
In early January, James Hoffmann reflected on his five 2019 predictions for the 2020 coffee market and the direction he
Blog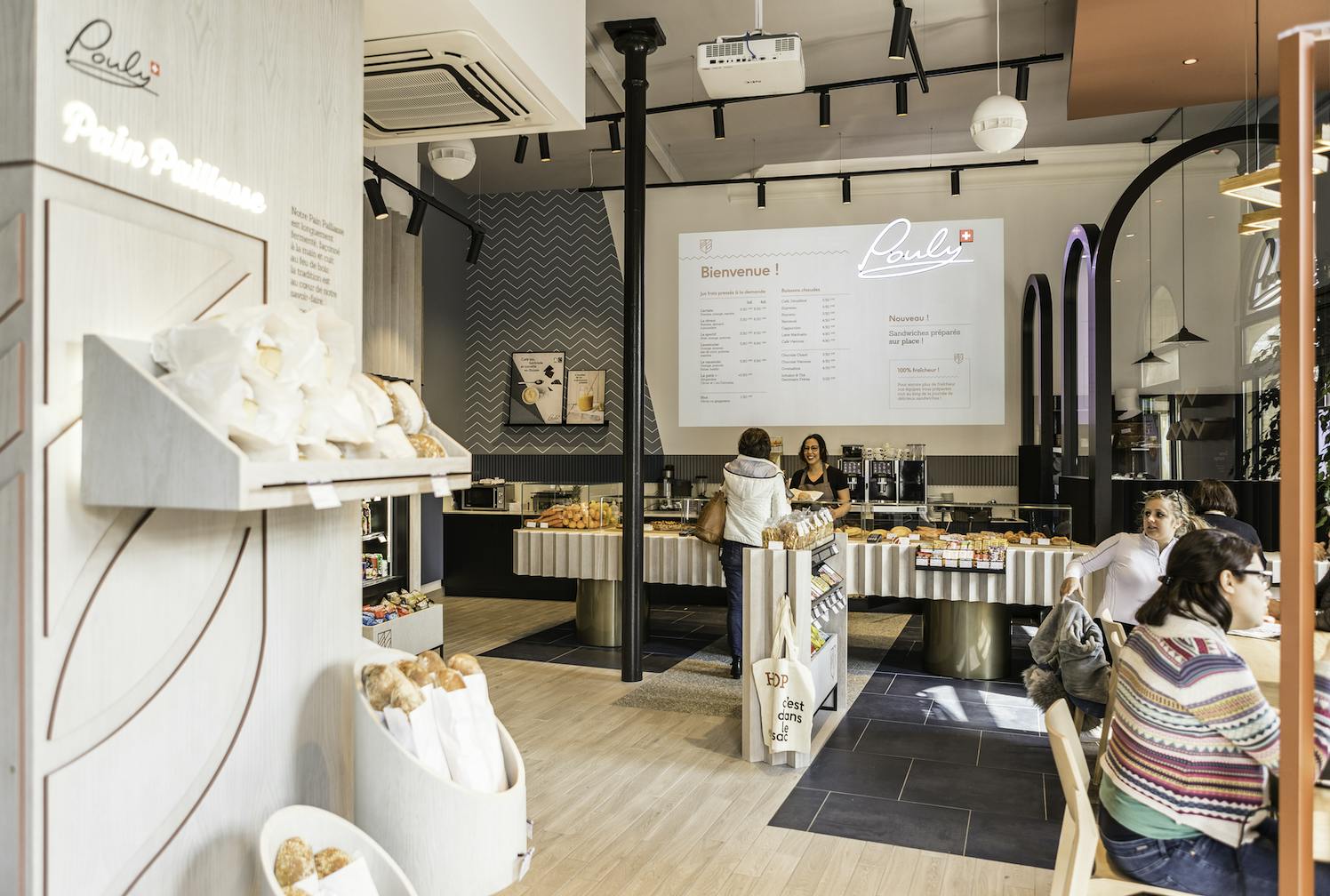 Fresh bread and freshly brewed coffee: the story of our Swiss neighbours, Eversys & Pouly
Pouly
Passionate about quality local products, Eversys shares the vision of Pouly, its Swiss counterpart.
Case Study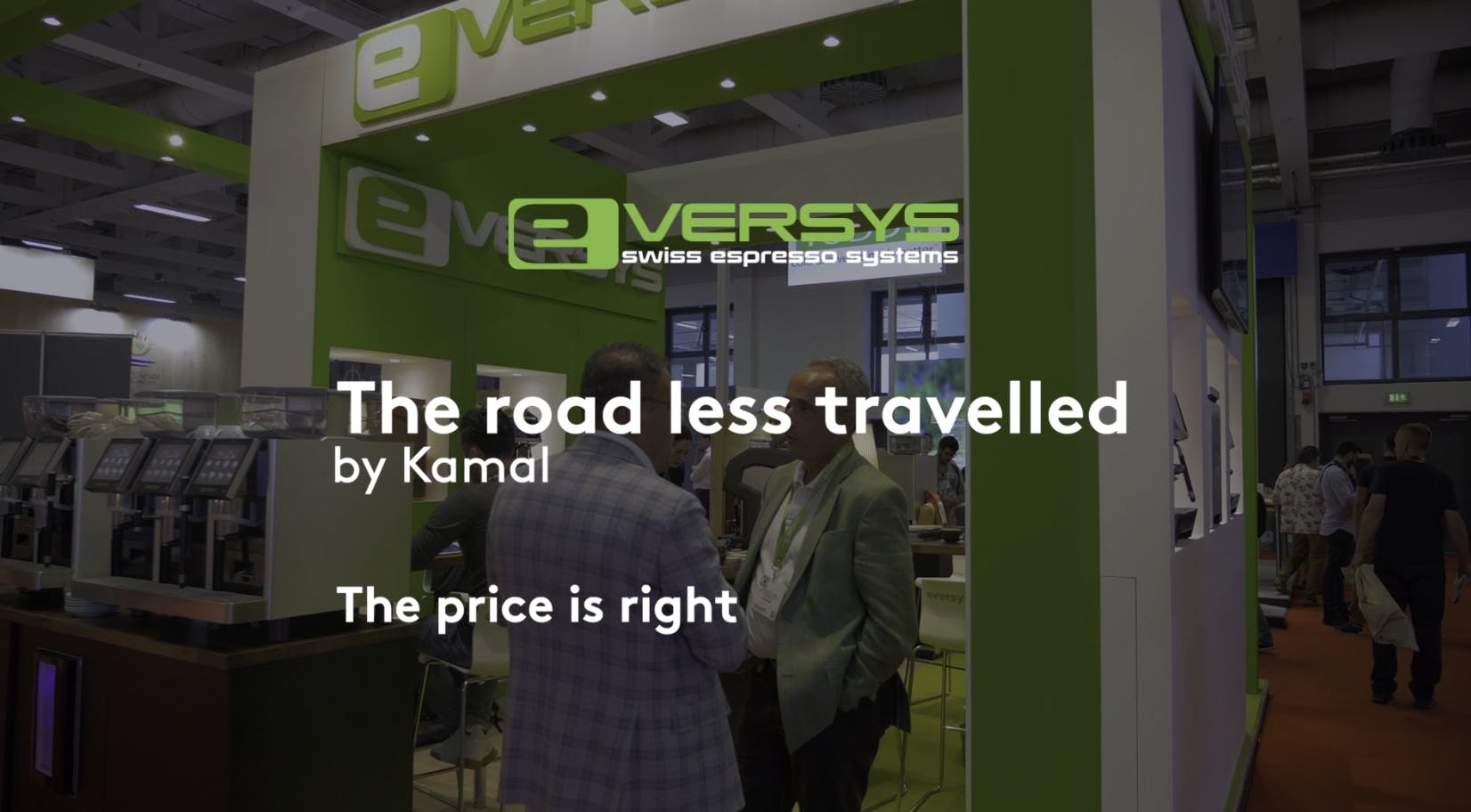 The Price is Right, By Kamal Bengougam
The Road Less Travelled
"In the coffee industry, the difference between an Eversys machine and a cheap plastic one over the duration of ...
Blog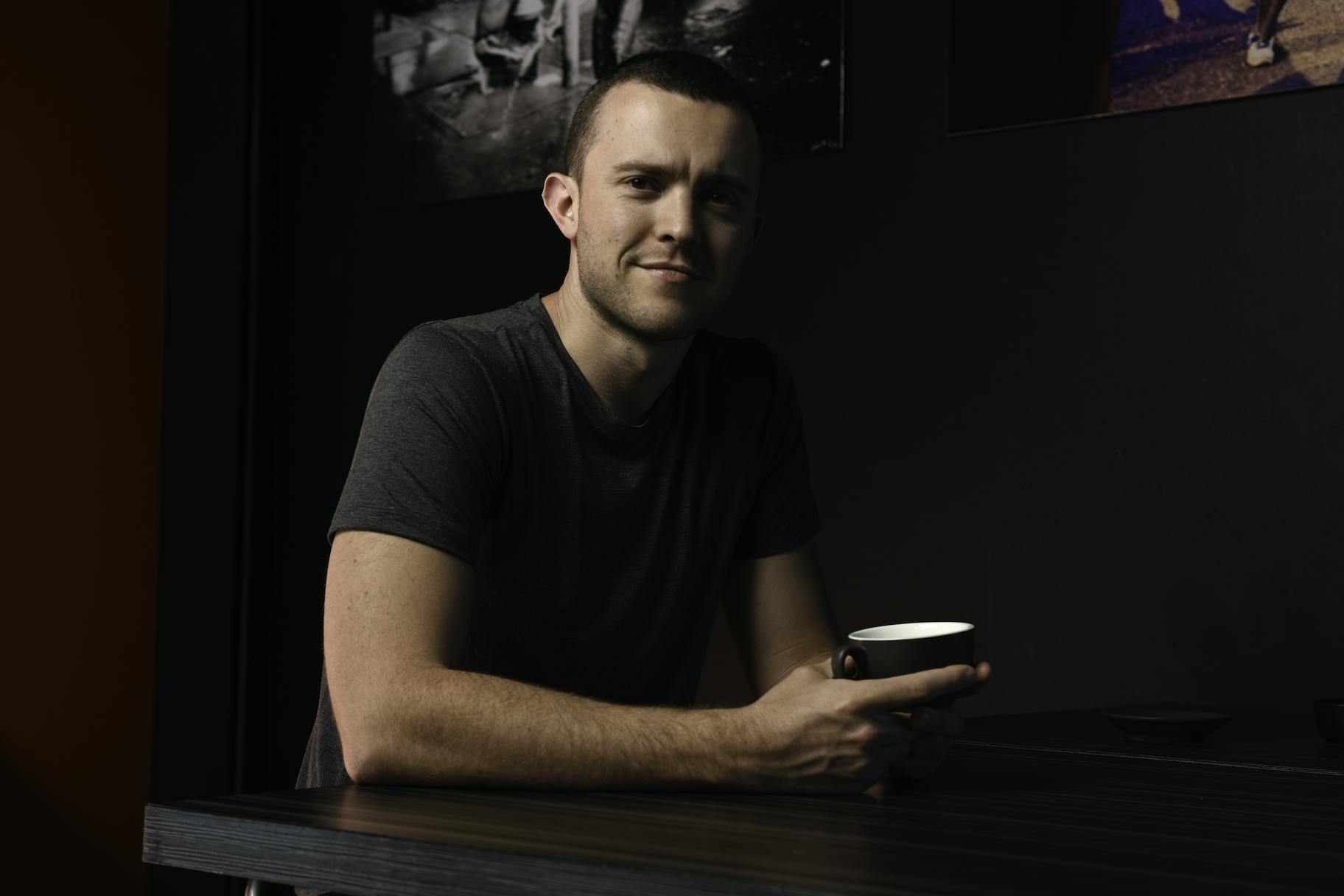 Single Espressos
The evolution of coffee craft
I've lost count of how many times someone asked me to create both single and double espresso out of the same coffee with the same grind setting, that also both taste the same!
Blog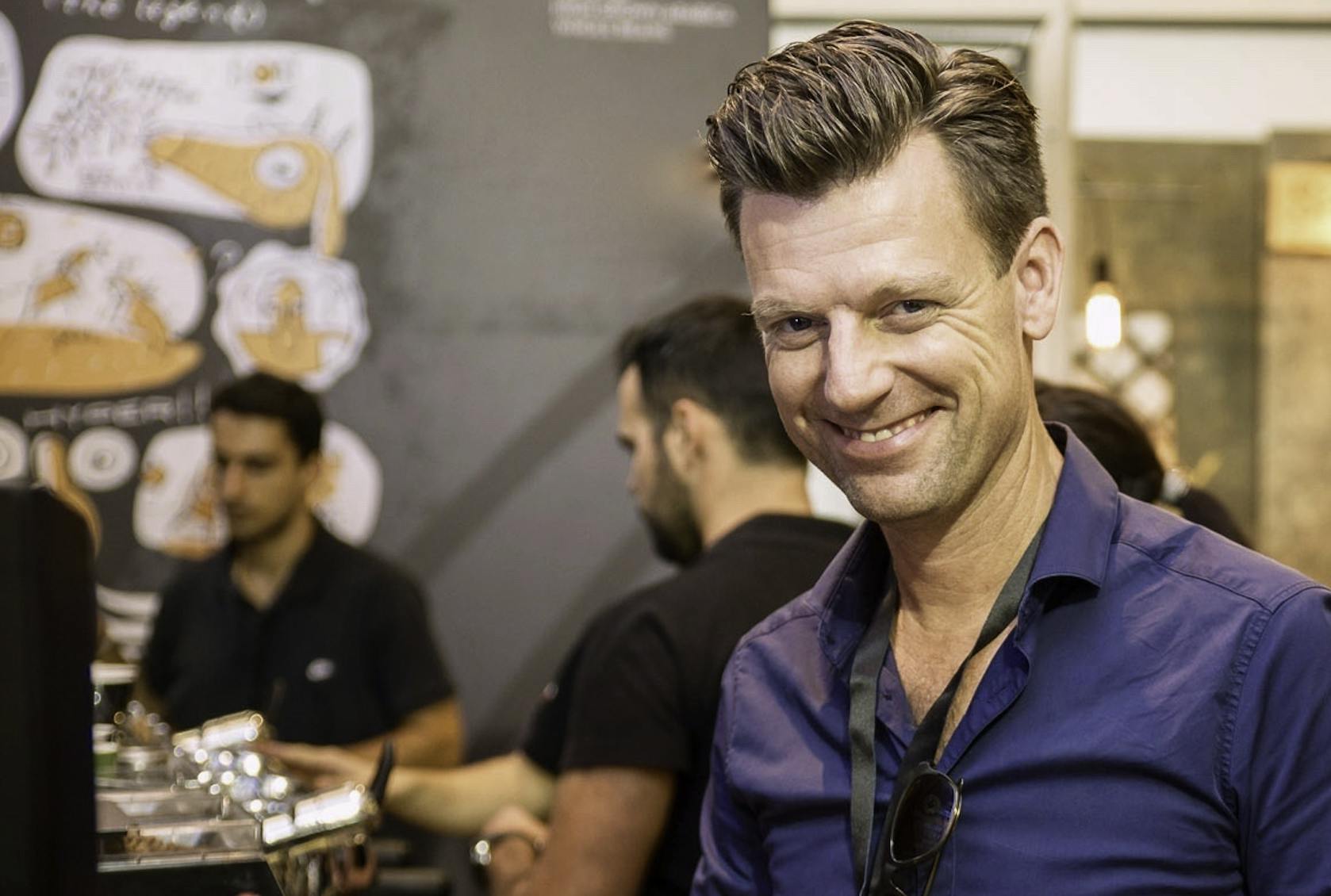 Brewing Up A Storm
Fritz Storm
Fritz Storm; a global coffee expert and World Barista Champion who since 2002, has been consulting, training and educating coffee connoisseurs all over the world.
Case Study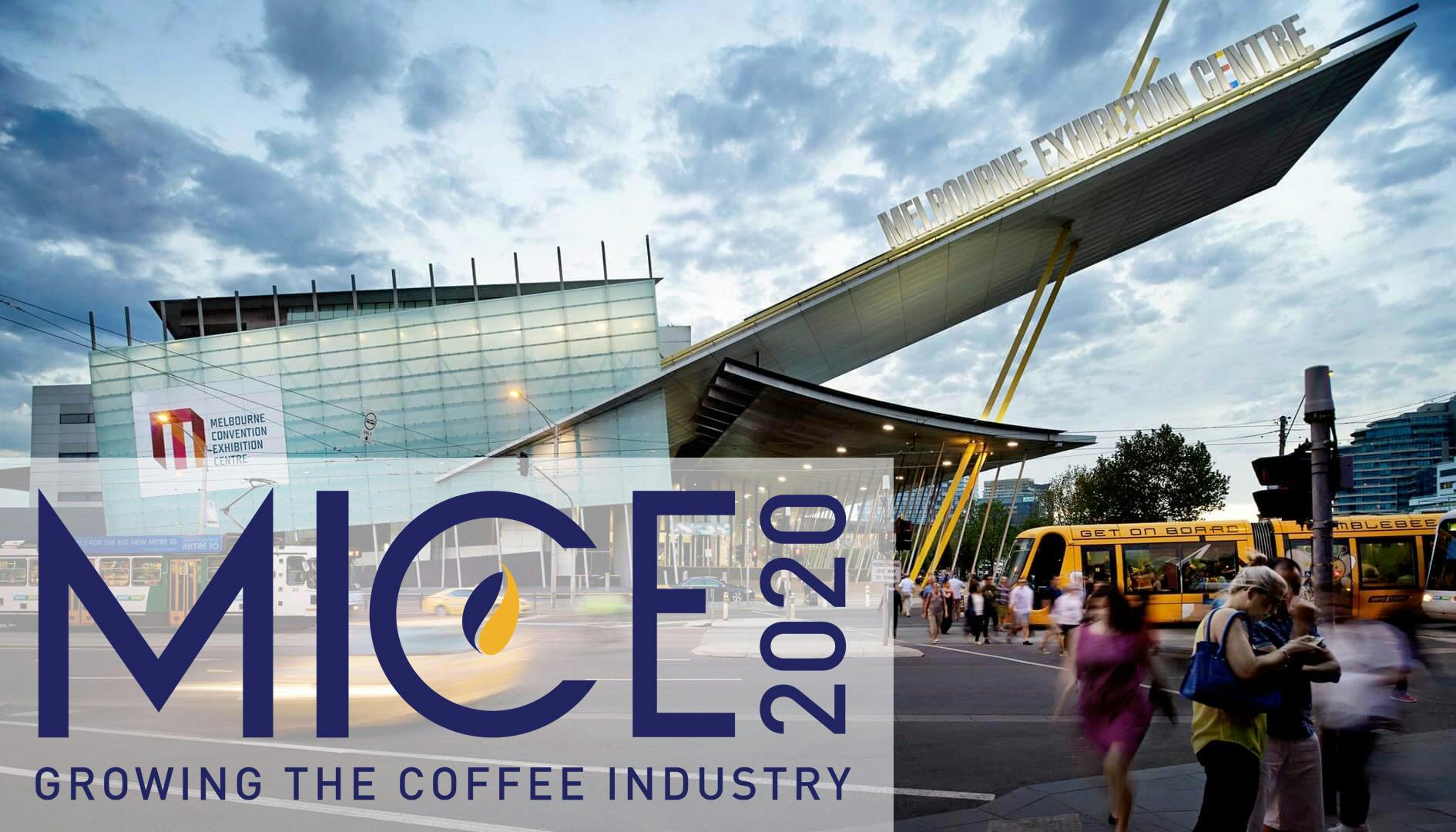 Mice - Melbourne
9-11 September 2021
Known within the Asia Pacific as the largest and most exciting coffee event, The Melbourne International Coffee Expo will be taking place from ...
Event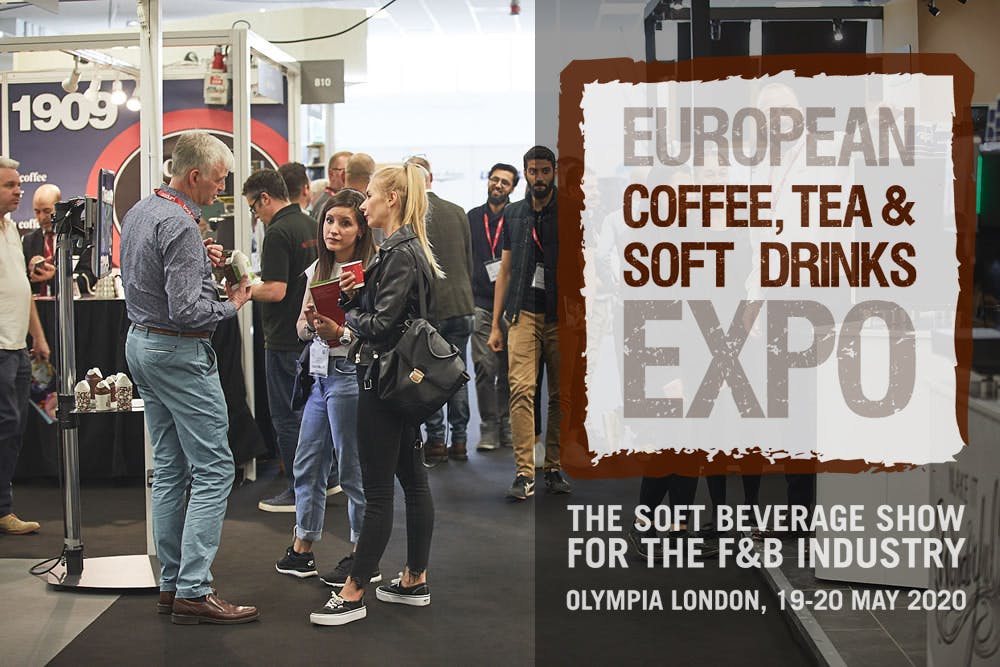 European Coffee, Tea & Soft Drinks Expo
22-24th March 2021
The European Coffee, Tea & Soft Drinks Expo will be taking place at the Olympia, London.
Event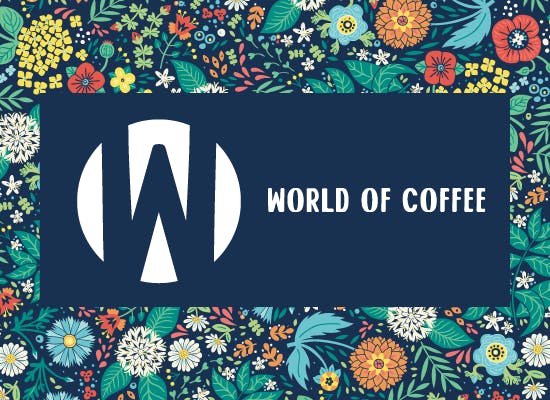 World of Coffee - Warsaw
JUNE 24-26, 2021 - ATHENS, GREECE
The World of Coffee will be taking place in Athens, Greece.
Event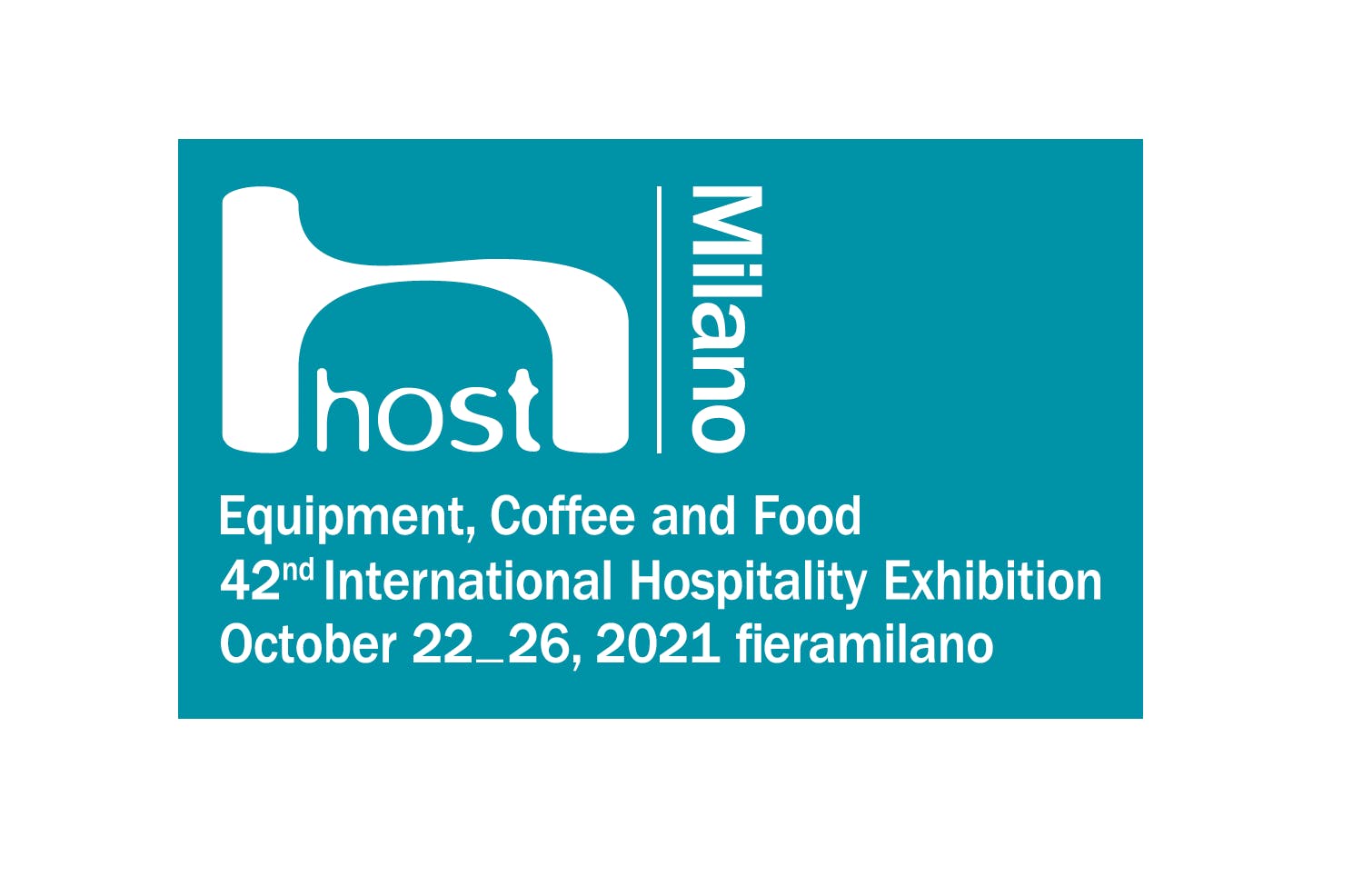 Host Milano
22-26 October 2021
HostMilano is the world exhibition dedicated to the catering and hospitality sector; an international hub ...
Event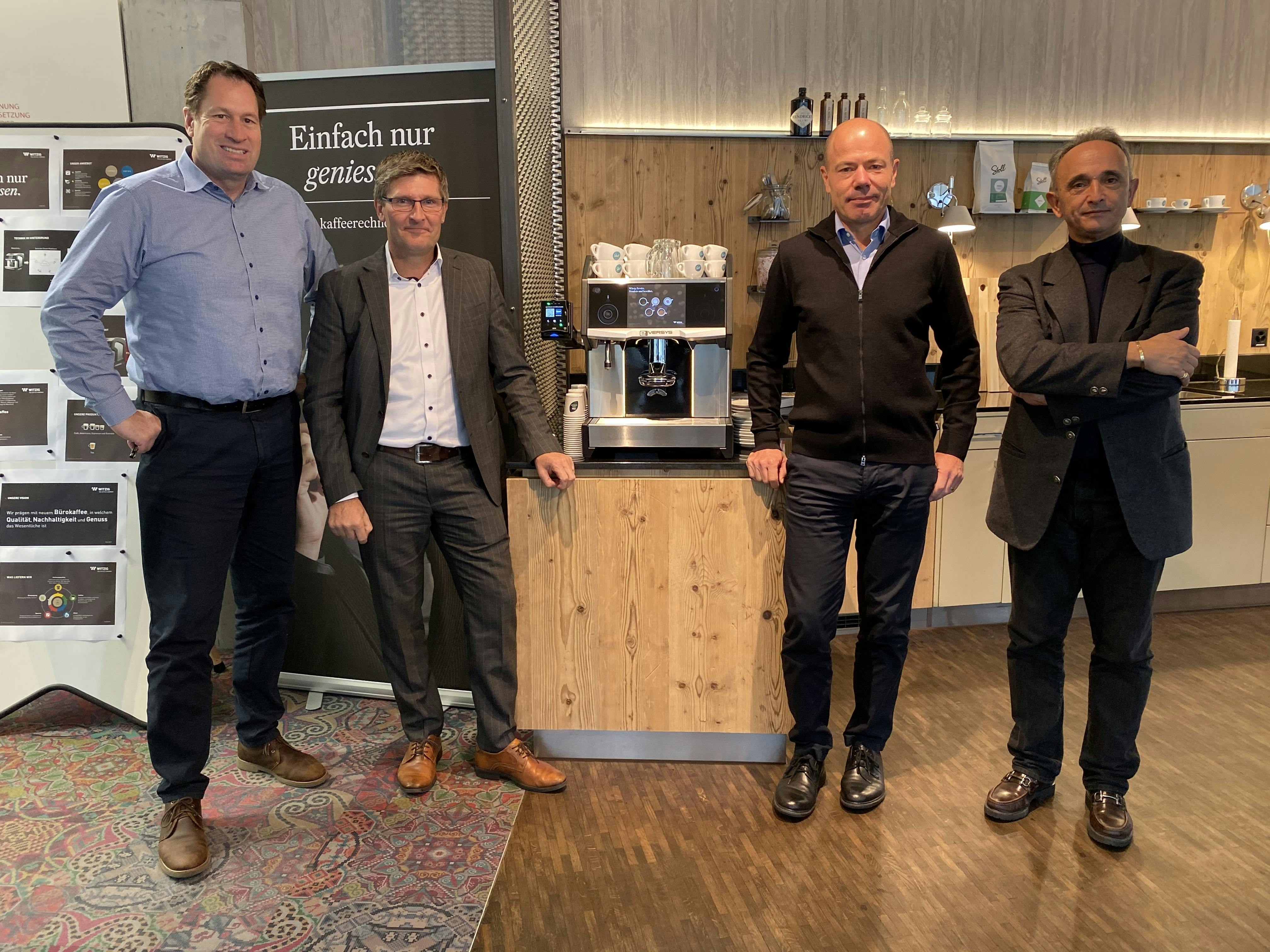 Strengthening market development in Switzerland
December 2019
Swiss coffee machine manufacturer Eversys transfers its Swiss business to Witzig The Office Company
News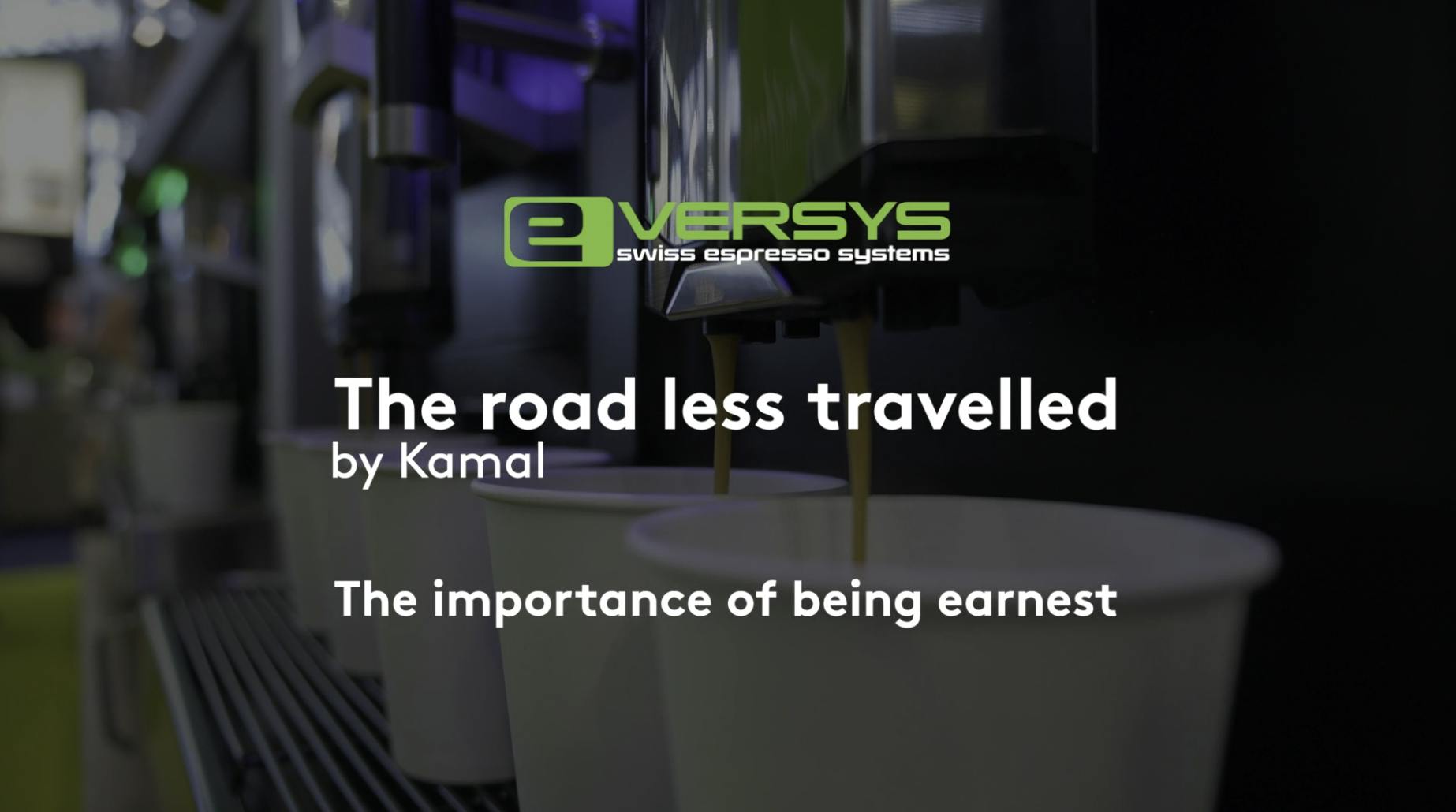 The Importance of Being Earnest, By Kamal Bengougam
The Road Less Travelled
As a continuation from Eversys' CCO Kamal Bengougam's latest article The Importance of Being Earnest which is featured in The Global Coffee Report, his latest vlog explores the topic of ...
Blog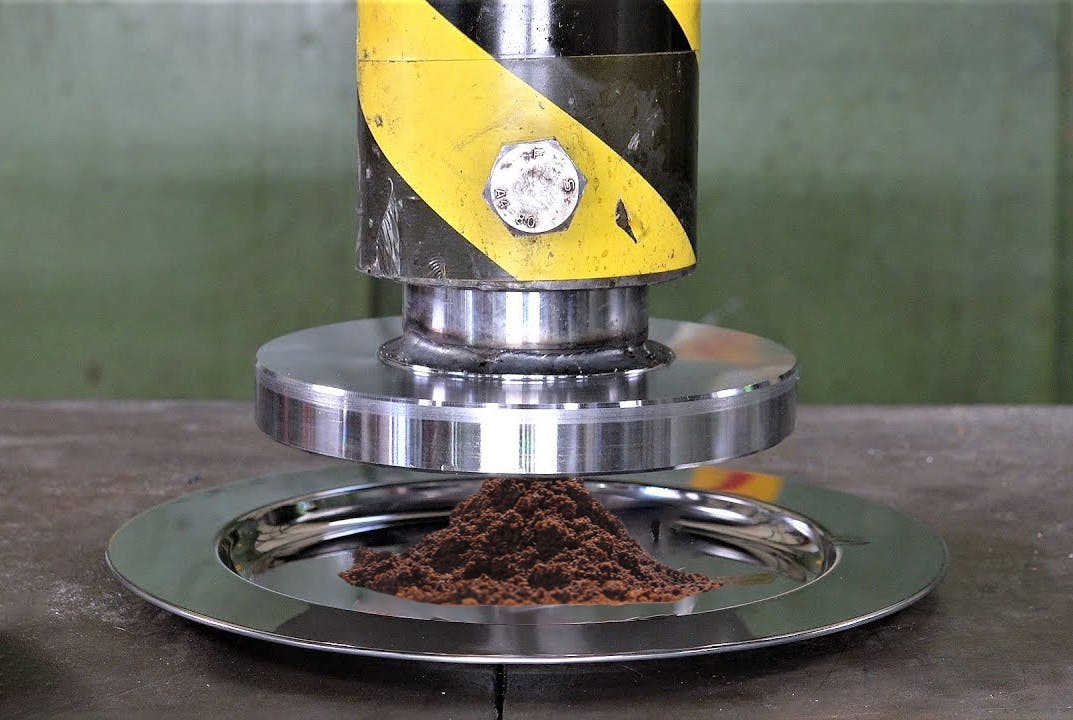 Tamping Pressure
The evolution of coffee craft
Read more about the importance of having a consistent tamping pressure.
Blog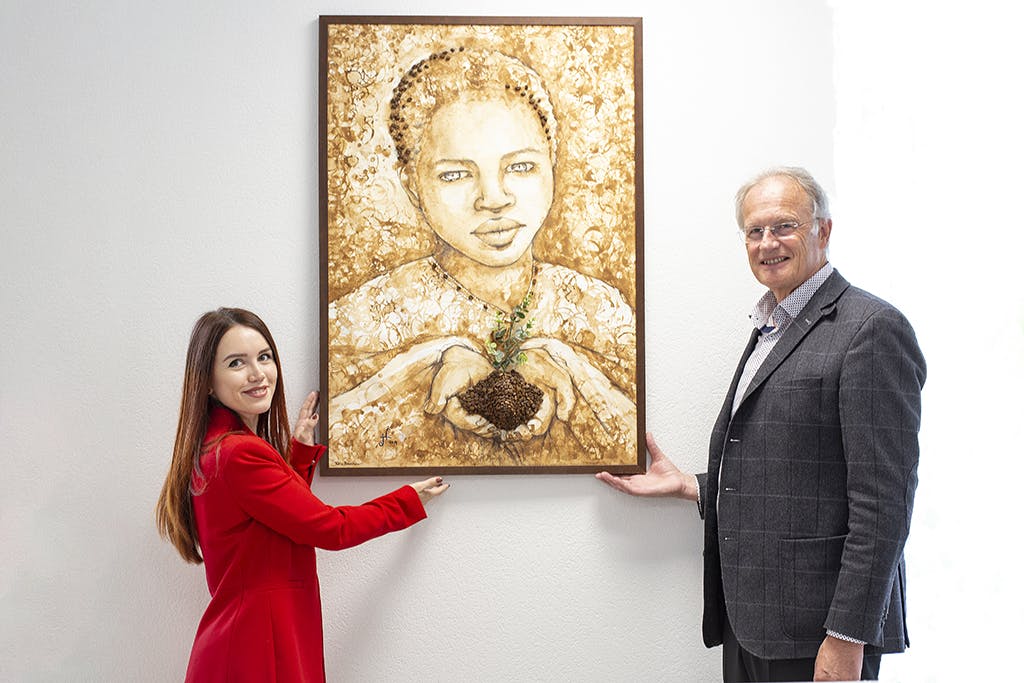 Yulia Perehuda and the Project Waterfall
November 2019
Meet Yulia Perehuda, an artist based in The Netherlands that uses the human body to ...
Blog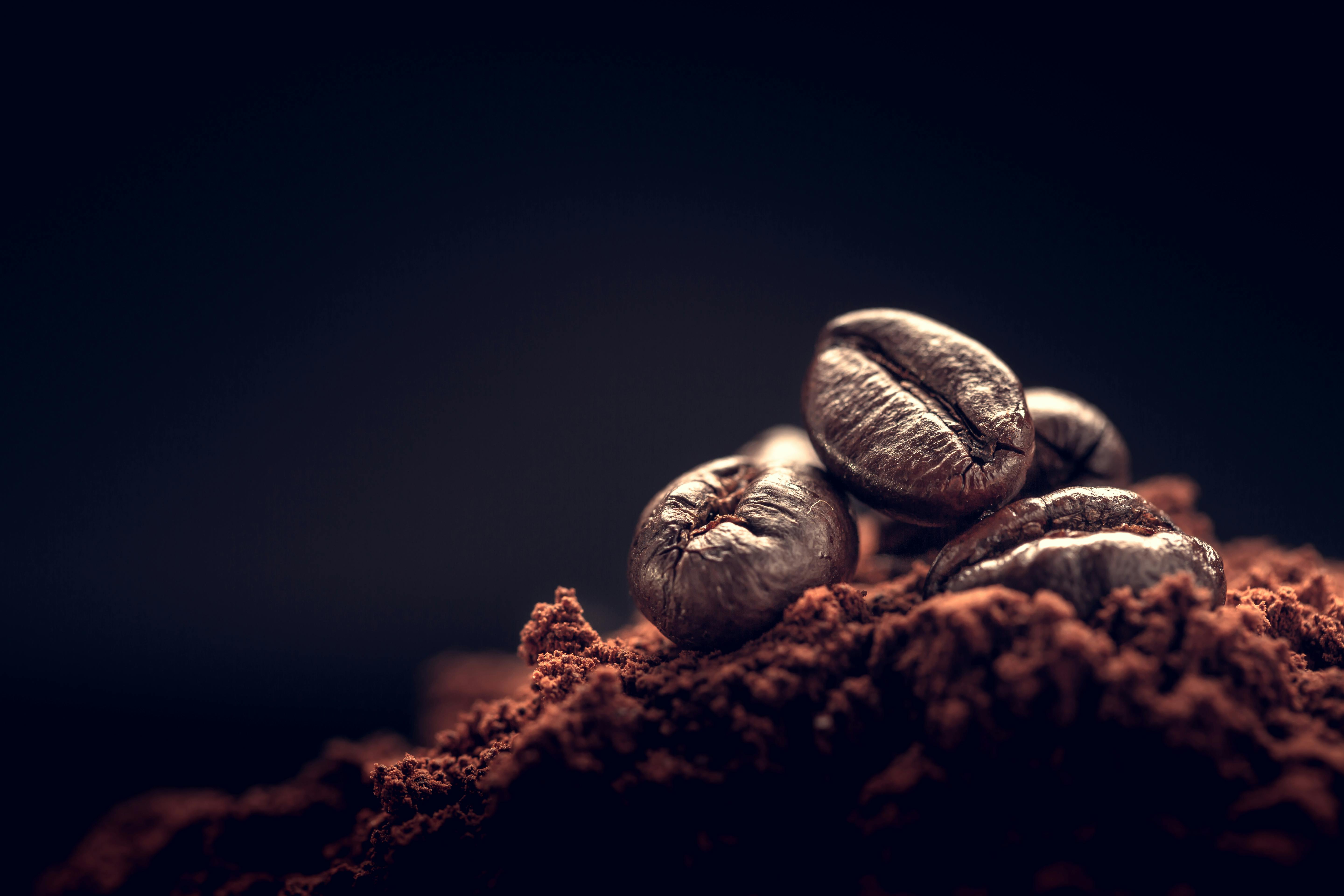 The Powder Test
The evolution of coffee craft
If we don't know the amount of coffee being used in our recipe, we're flying blind; from both a financial and sensorial perspective!
Blog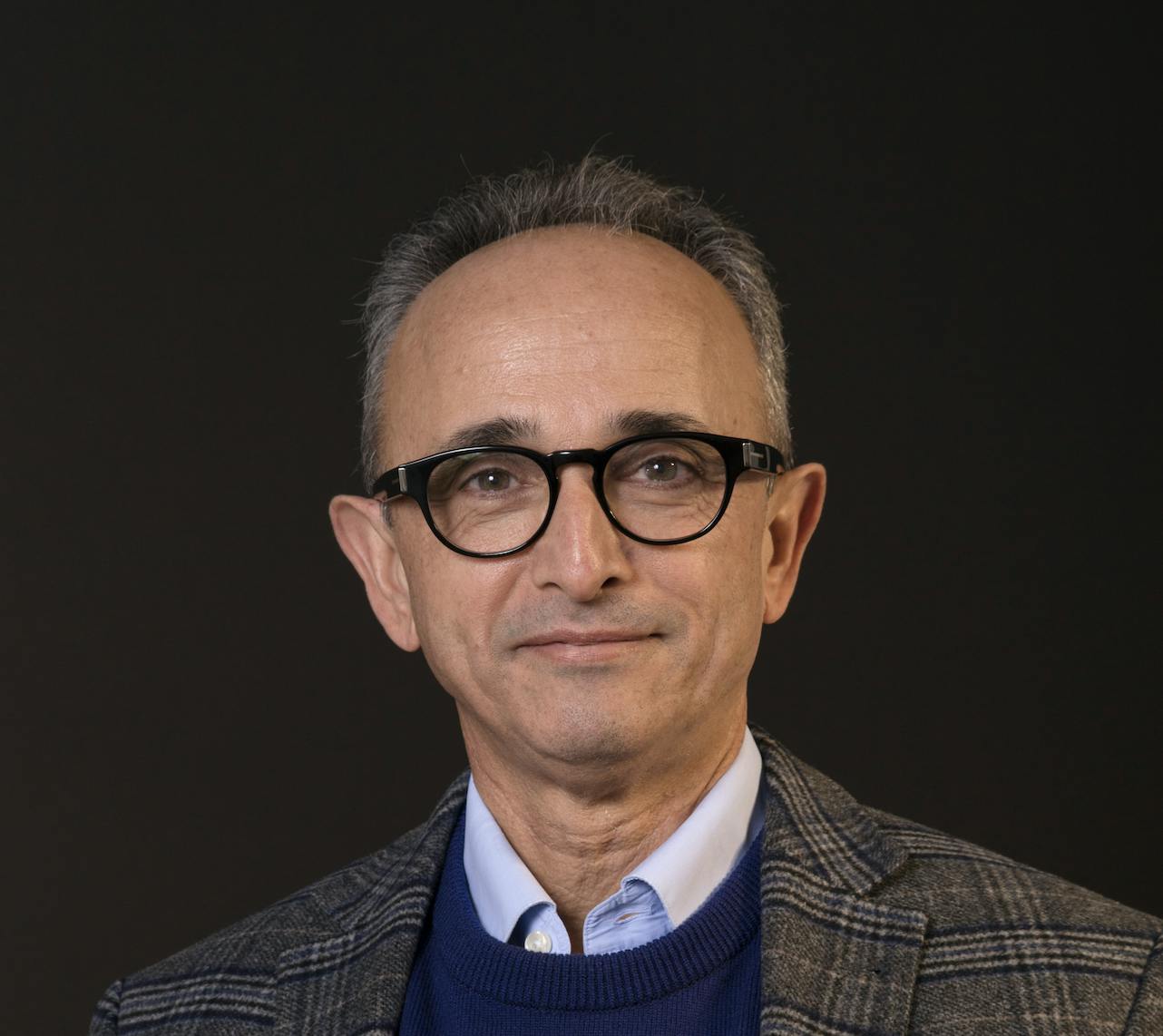 The Misery of Choice, By Kamal Bengougam
The Road Less Travelled
Introducing the latest blog series from Eversys' Commercial Director Kamal Bengougam, who ...
Blog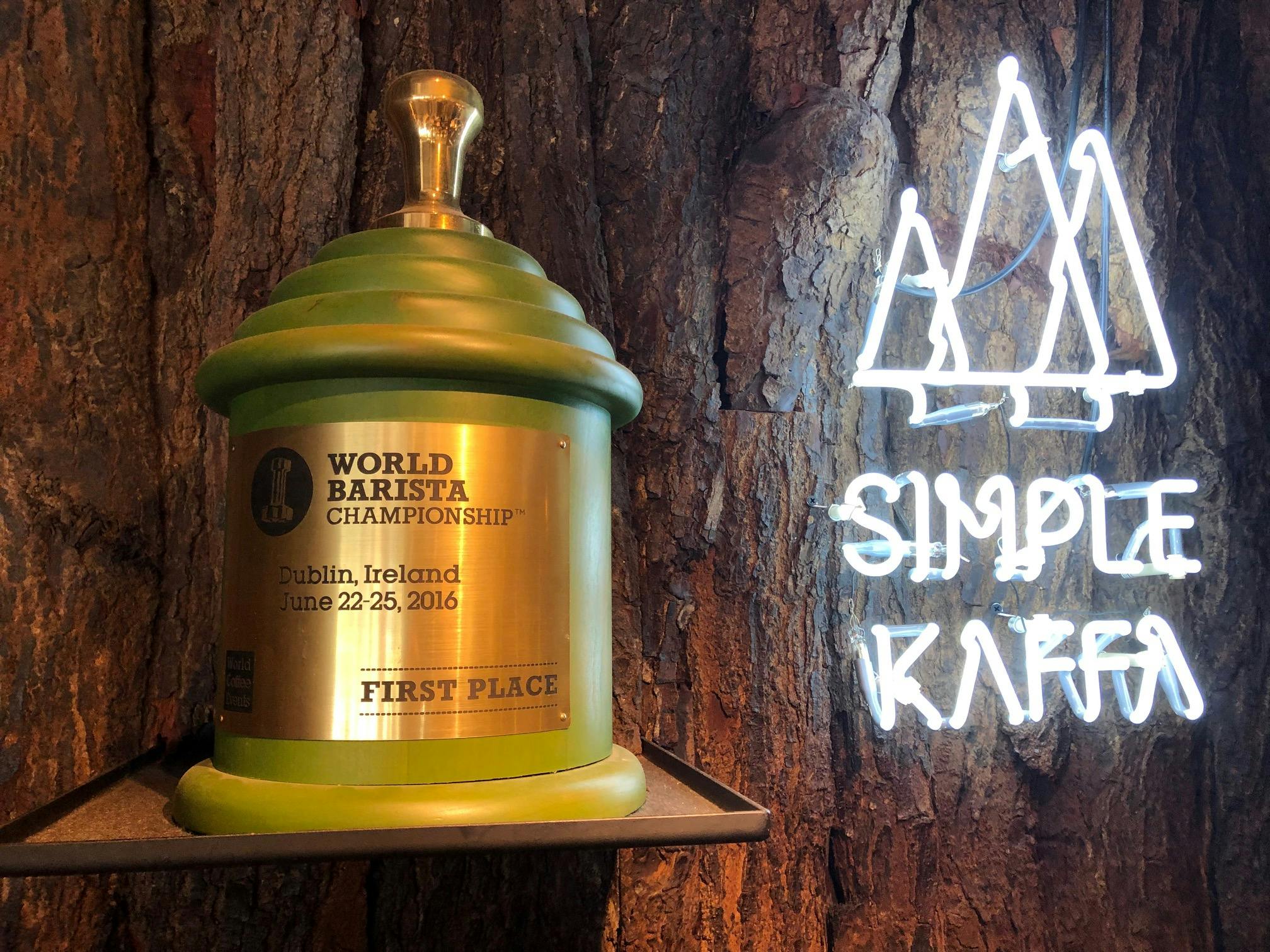 When two worlds collide: the world barista champion and the super-automatic coffee machine
Simple Kaffa
In an unassuming row of old houses in Huashan Creative Park, Taipei, you'll find Wu Zelin's latest venture...
Case Study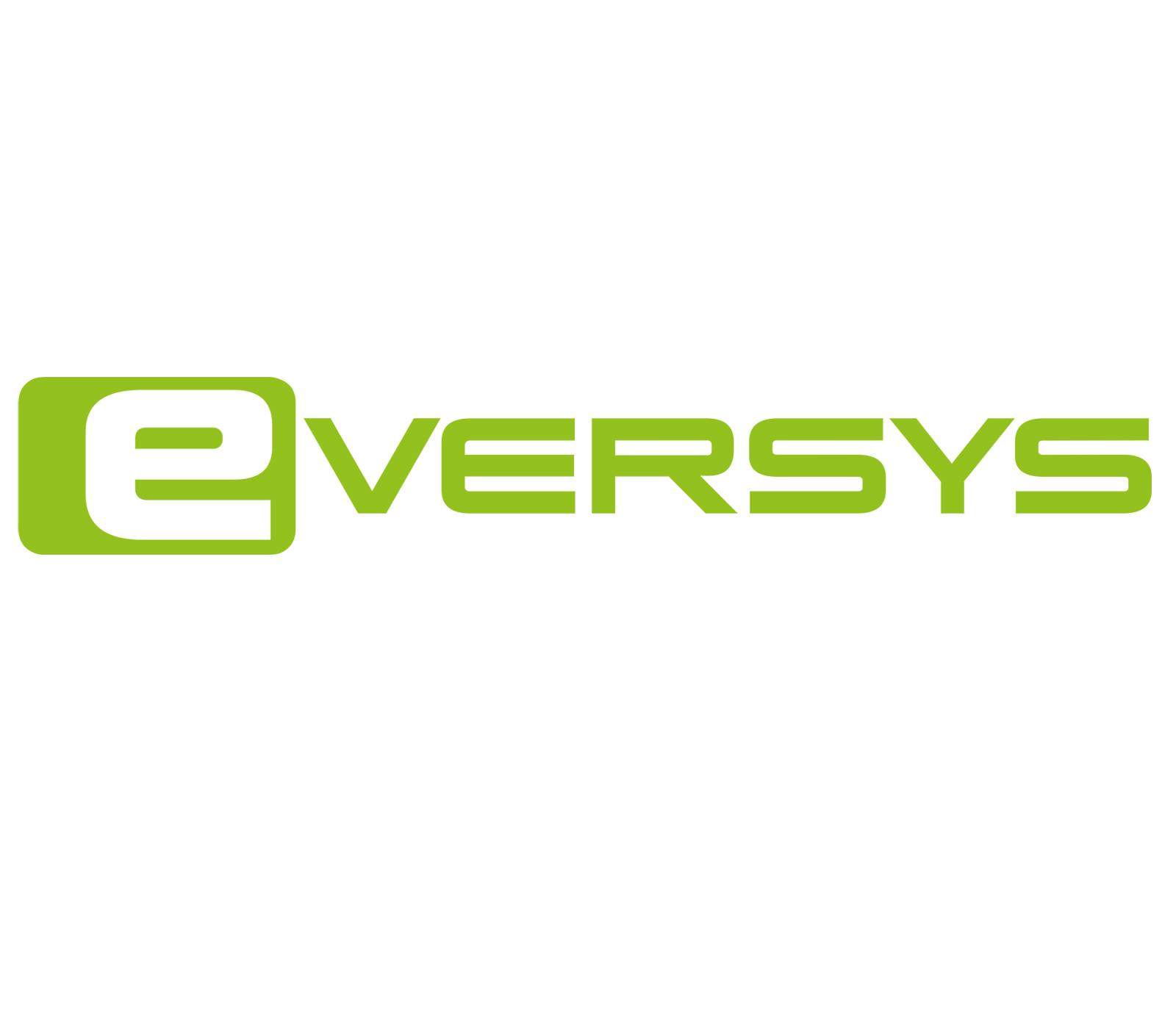 New Eversys Logo
October 2019
This year, we have taken the decision to transform our logo to a cleaner and more ...
Blog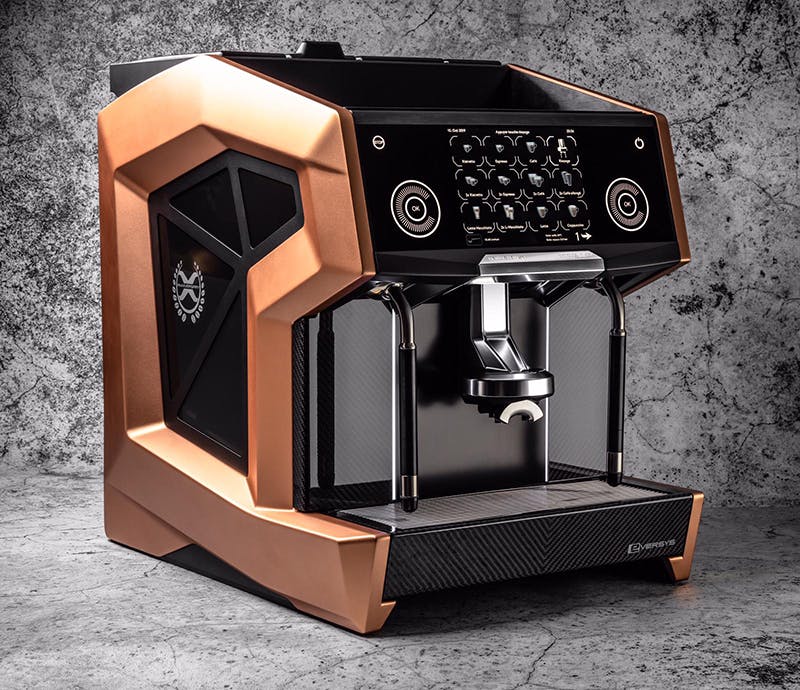 Introducing Eversys' Limited Edition Cameo X
Cameo X
"We need to give people what they want, and empower consumers to create what they truly desire."
Blog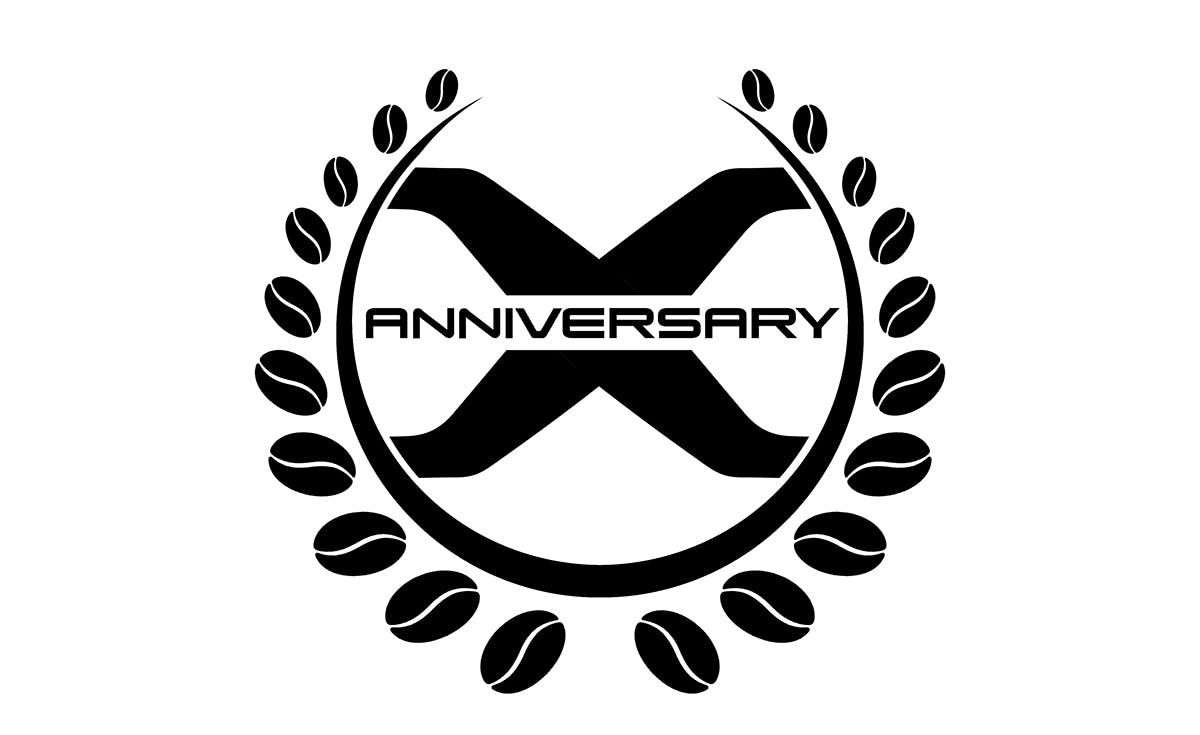 Eversys celebrates its 10th Anniversary
October 2019
Swiss-based super-automatic espresso machine manufacturer, Eversys, is celebrating its 10th anniversary this year.
News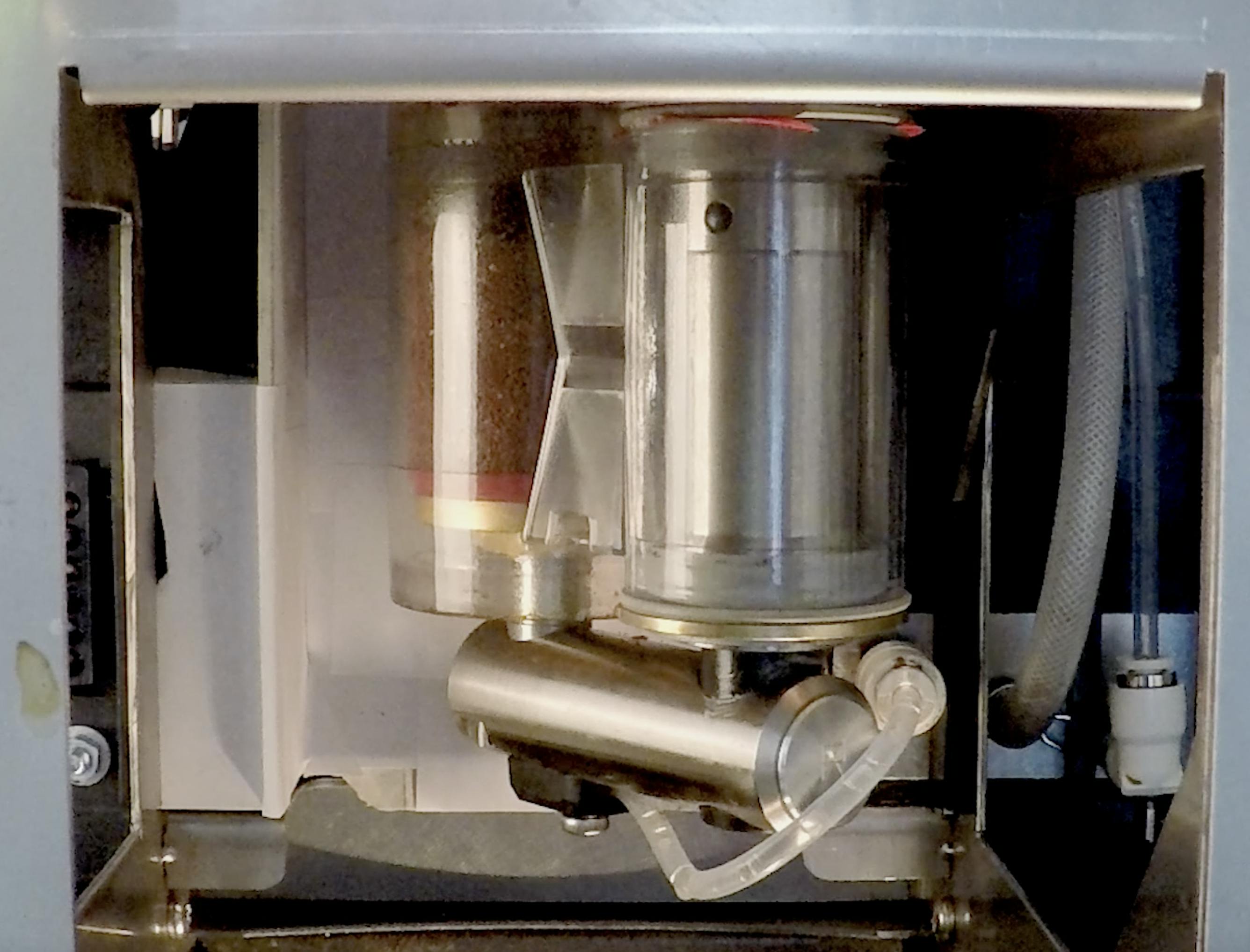 Eversys unveils its new e'levelling system
October 2019
Eversys has launched a new automatic powder distribution system, also known as the e'levelling system. This new technology, ...
News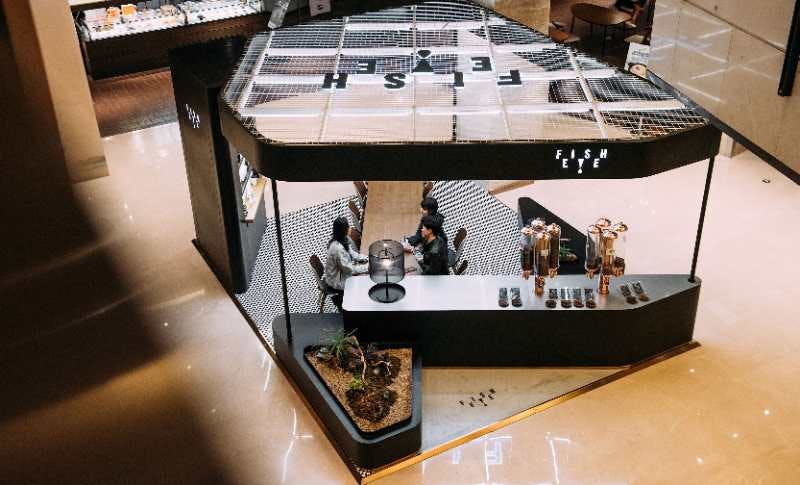 Everyone deserves a good cup of coffee, every day
Fish Eye
As specialty coffee is becoming increasingly more popular in China and successfully moving into ...
Case Study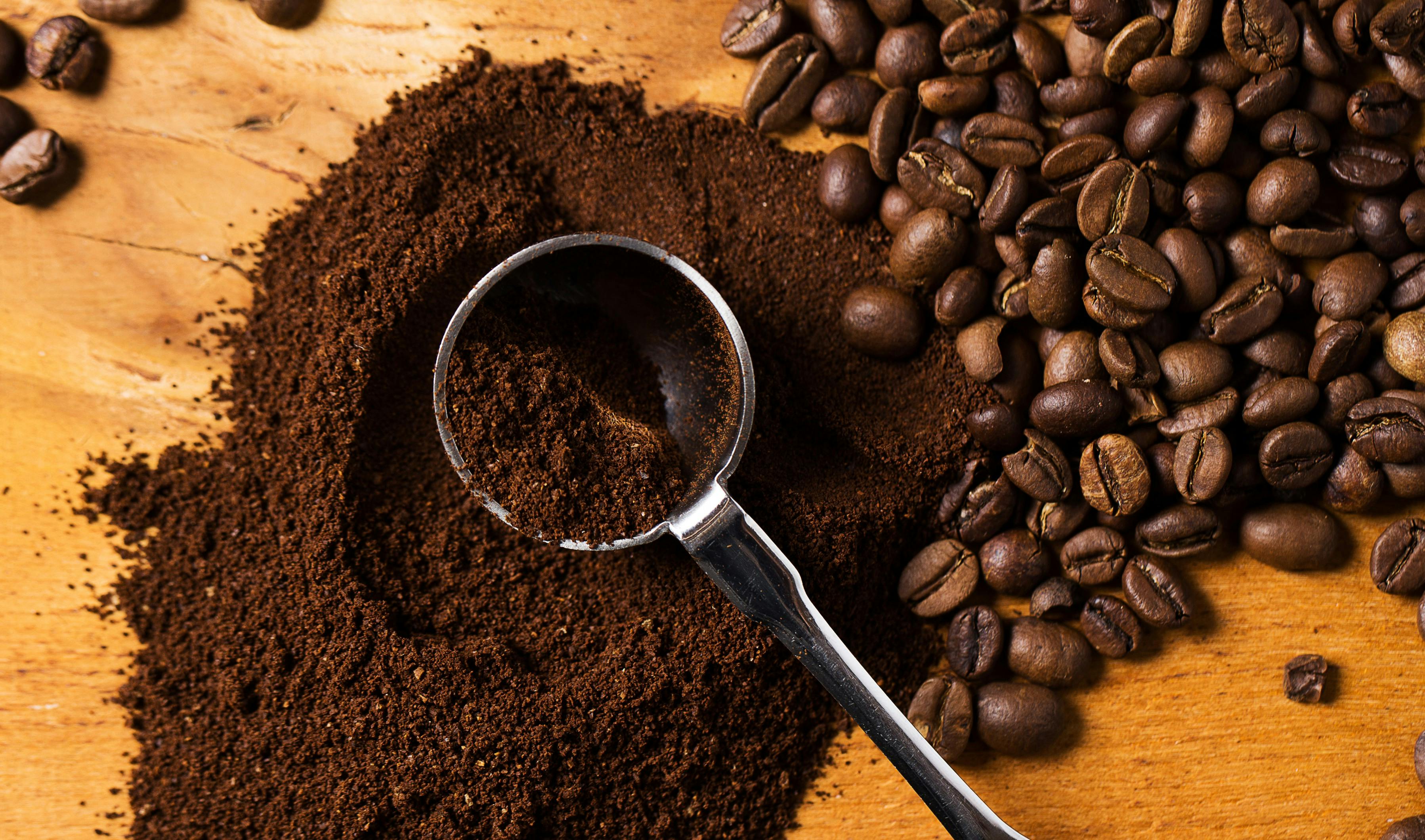 The Perfect Espresso Dosing - Part II
The evolution of coffee craft
Now that we've explored the potential for automation to affect all of the usual variables of espresso and milk production, it's time to delve into the finer details of espresso making.
Blog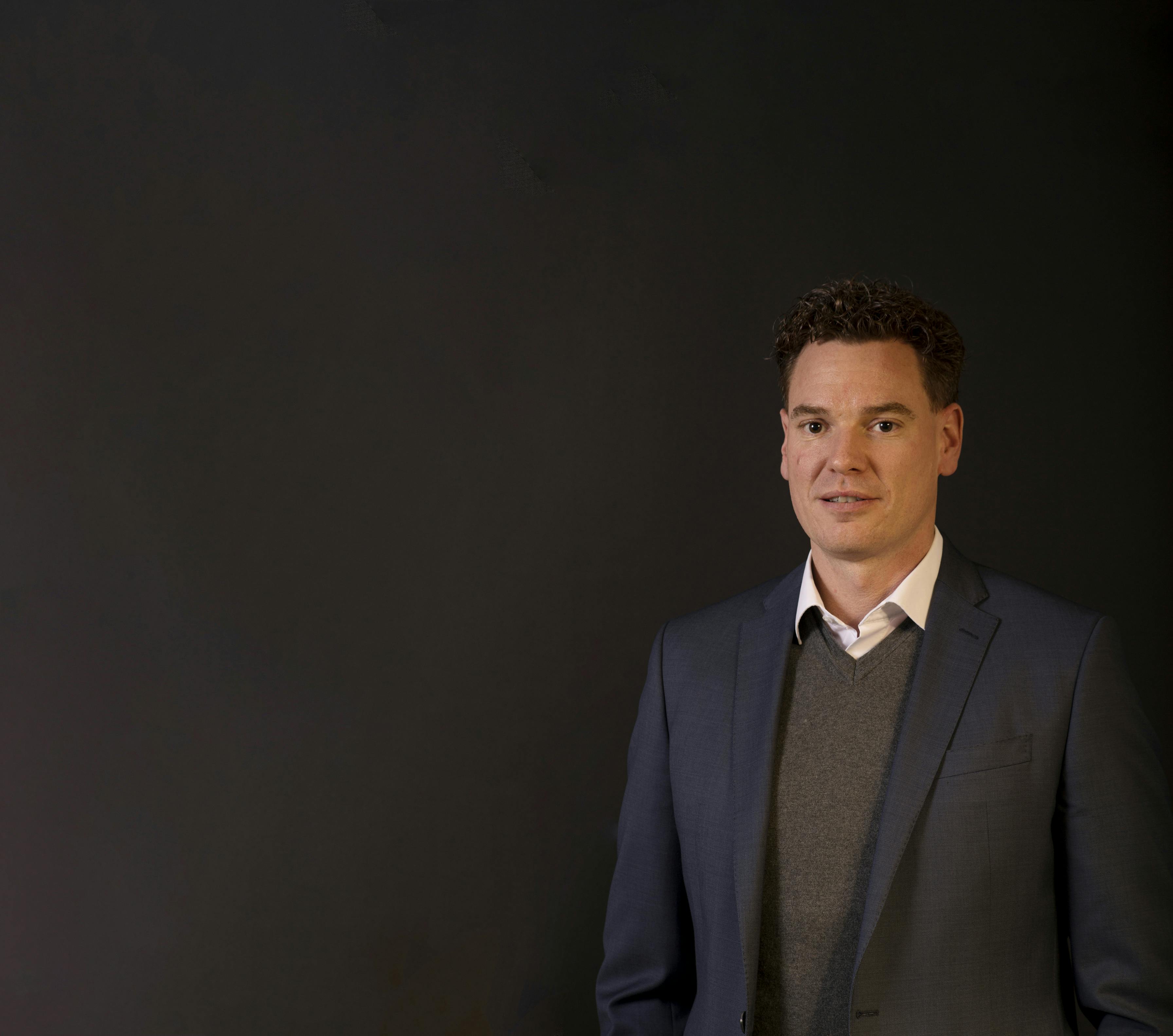 Mr Thorsten Schindler is appointed Customer Support & Product Management Director by Eversys SA
July 2019
Eversys SA, manufacturer of high end espresso equipment, based in Switzerland would like to announce the appointment of Mr Thorsten Schindler as Customer Support and Product Director.
News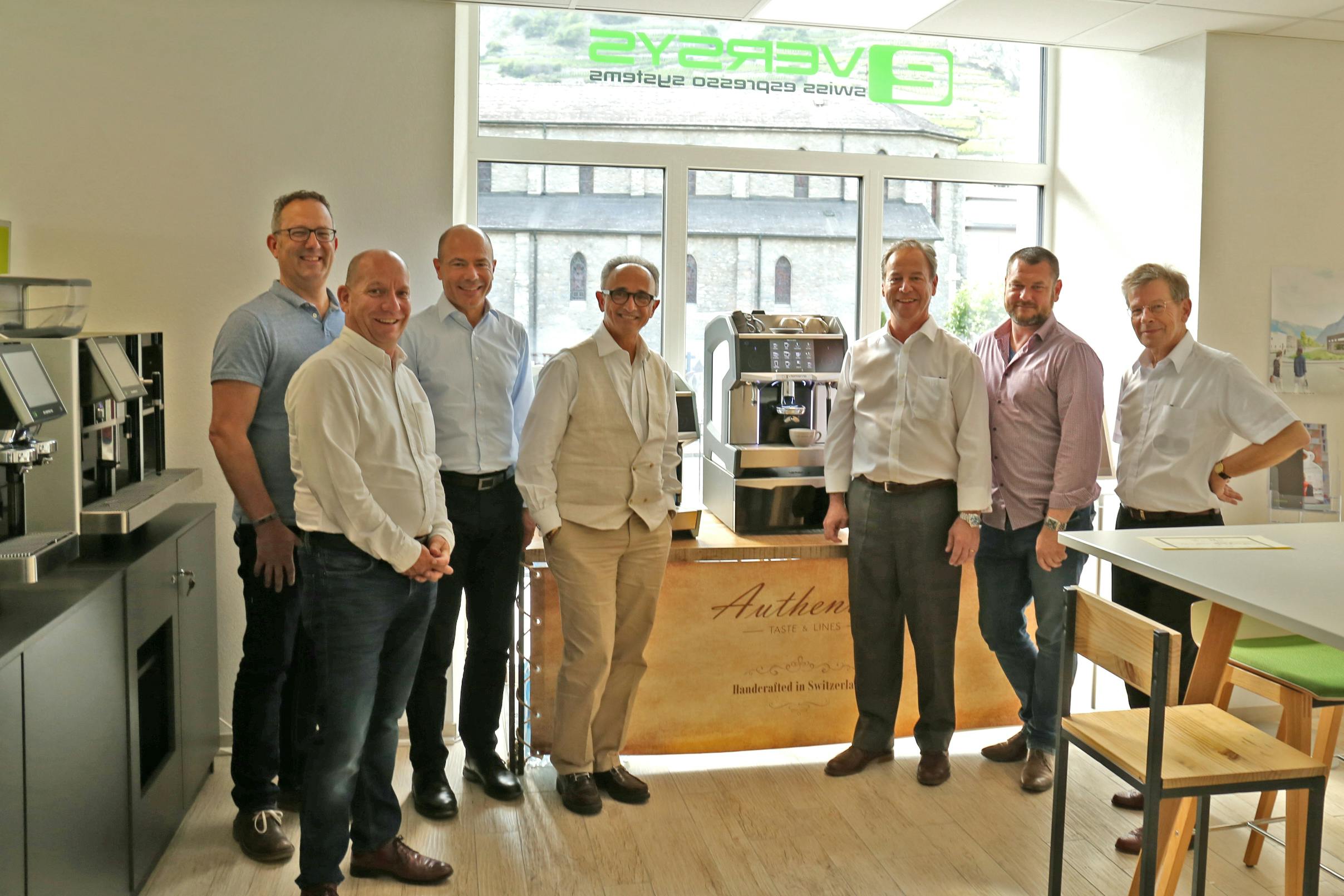 Eversys announces the establishment of UK and Irish operations
July 2019
With its continued growth in the world's coffee equipment market, Swiss manufacturer Eversys, has announced the opening of its newest division, Eversys UK Ltd.
News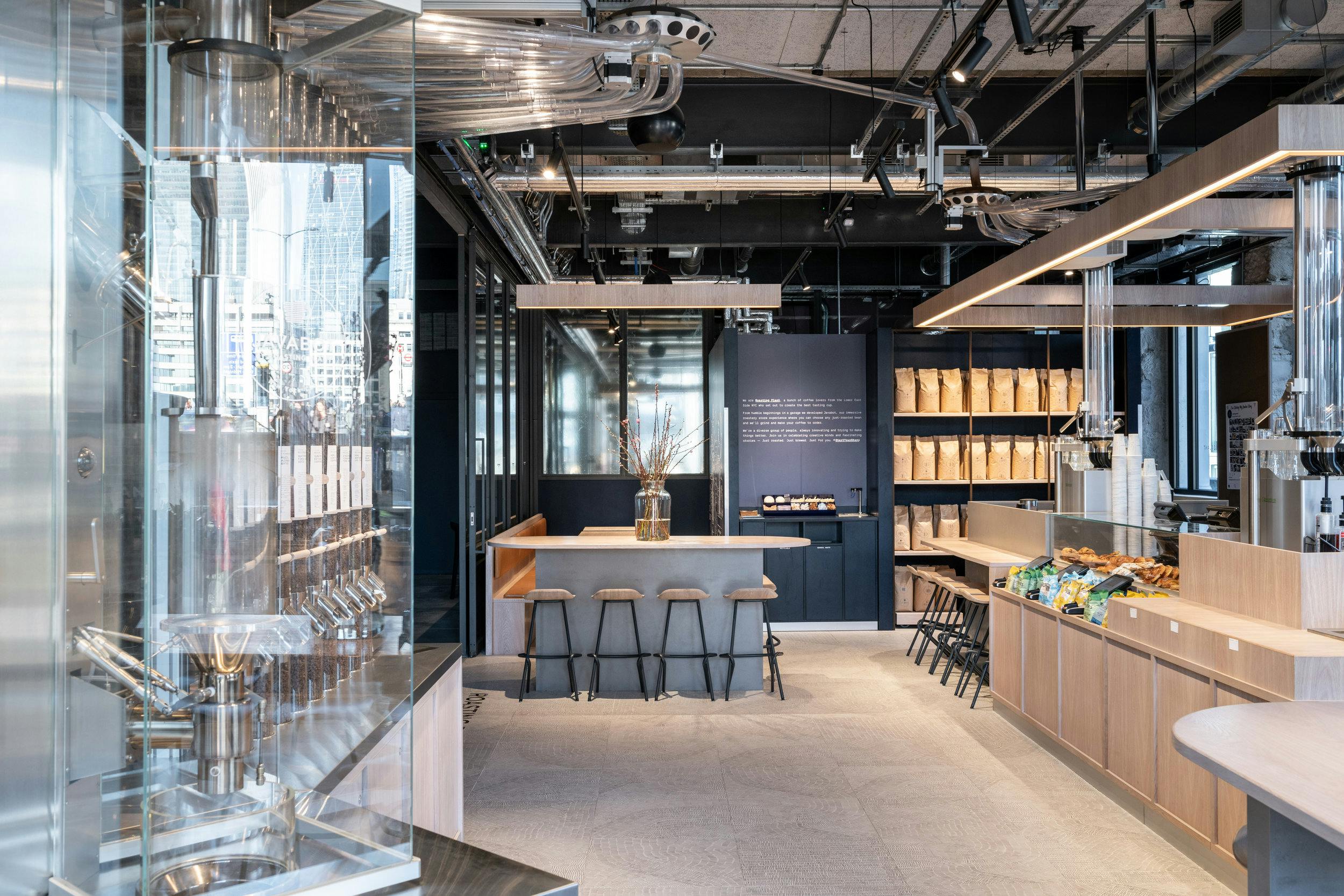 Welcome to the 21st century Coffee shop
Roasting Plant
If you head into London, and find yourself by London Bridge, you'll be near the inaugural UK opening of the Willy Wonka-esquecoffee shop:Roasting Plant.
Case Study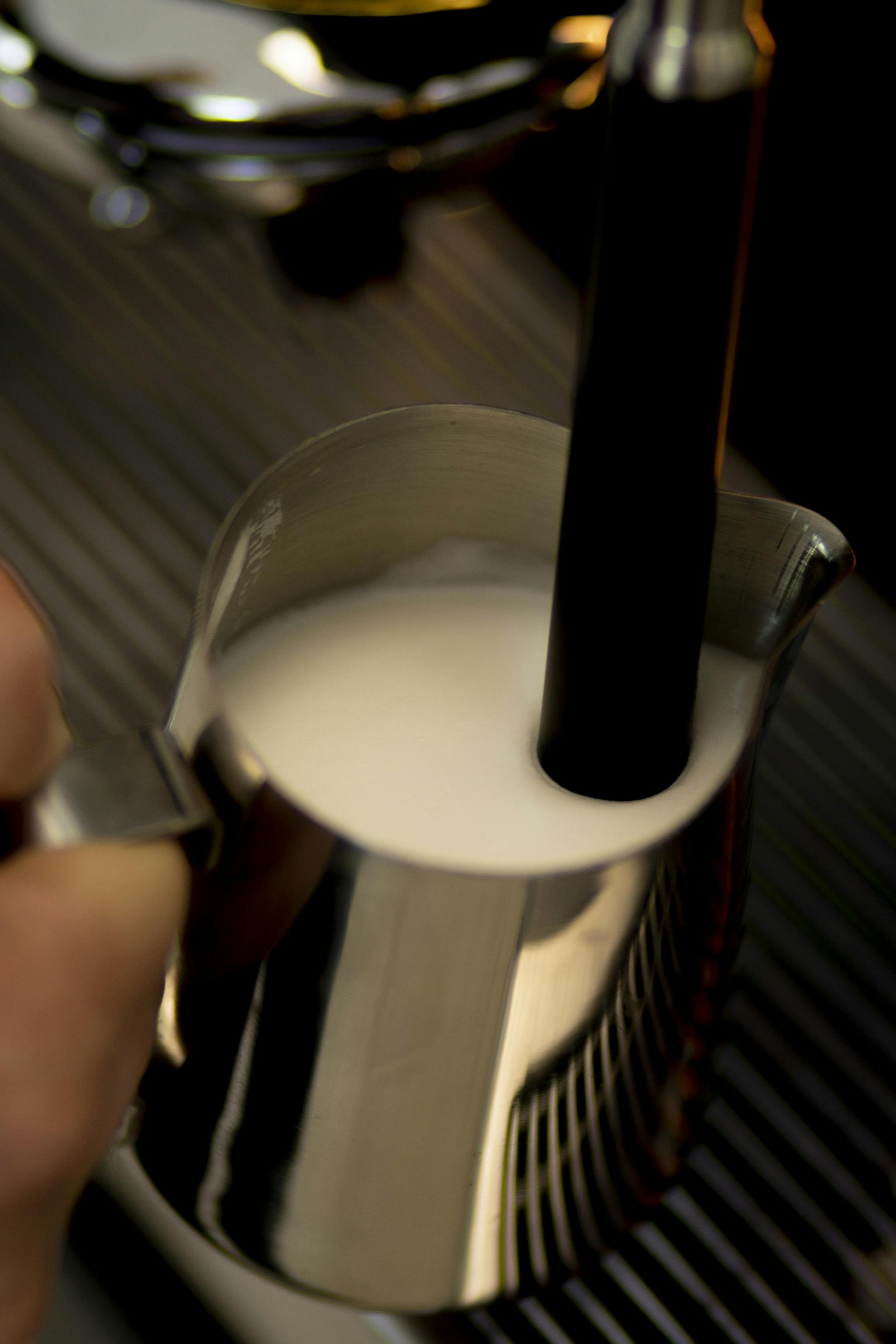 Latent Heating
The evolution of coffee craft
Many folks think that the bubbles in milk are wrapped around steam.
Blog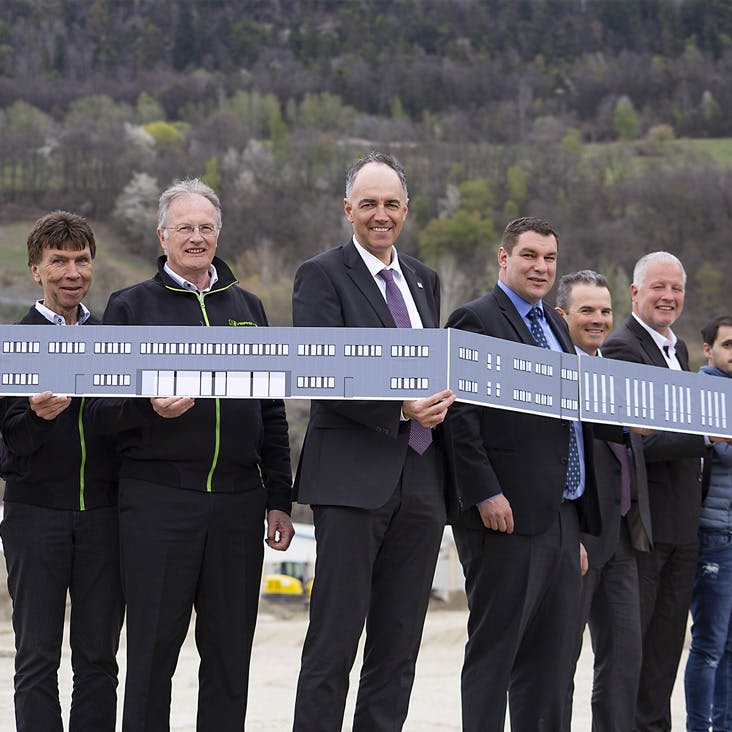 Eversys in the Ecoparc of Daval
April 2019
Wednesday, April 10, 2019, at 16:00, the company Eversys will have the pleasure to welcome you to the site of Daval for the laying of the first stone of its future production centre.
News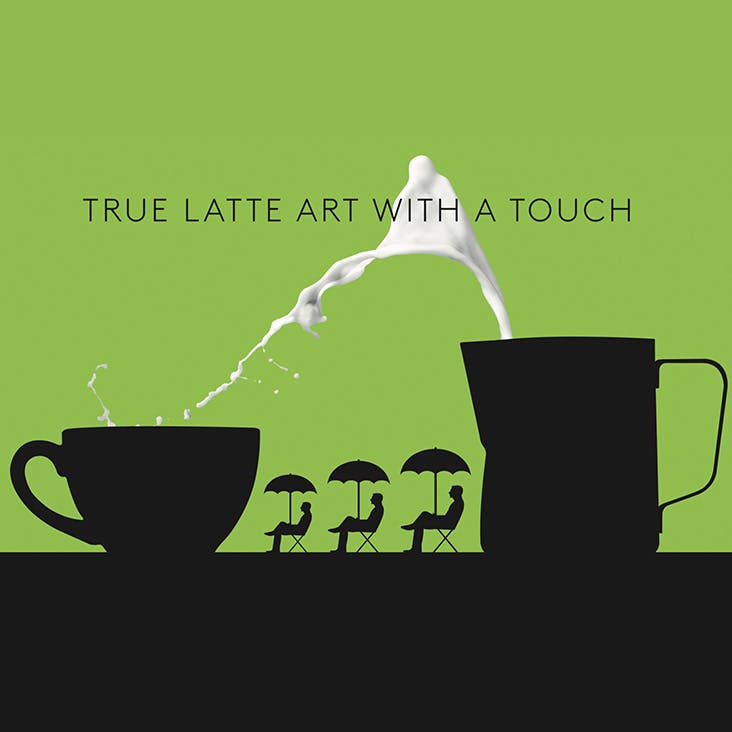 Latte Art Competition
April 2019
Who said that Latte Art was the propriety of the traditional machine world?
News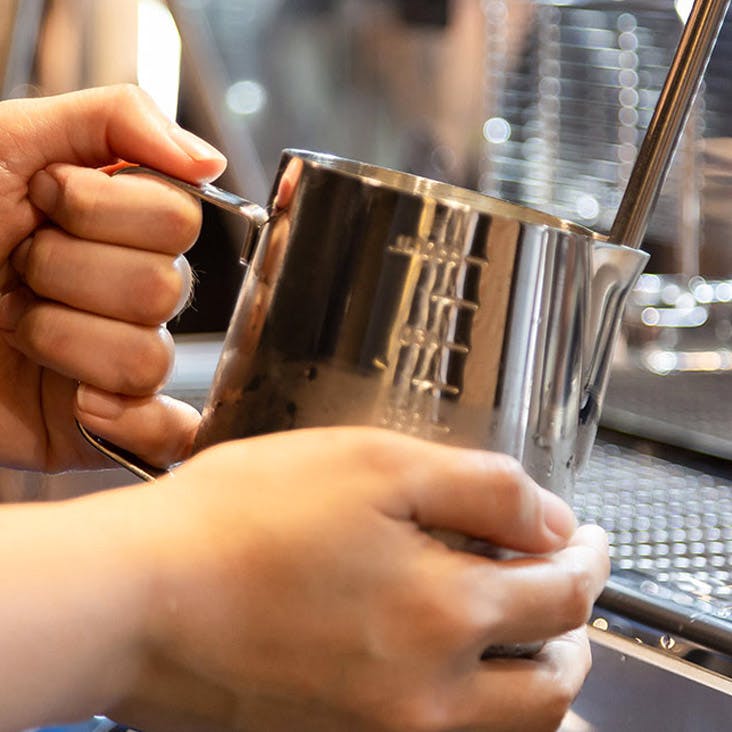 Milk Temperature
The evolution of coffee craft
When you shake ketchup in its bottle, it gets runnier. 
Blog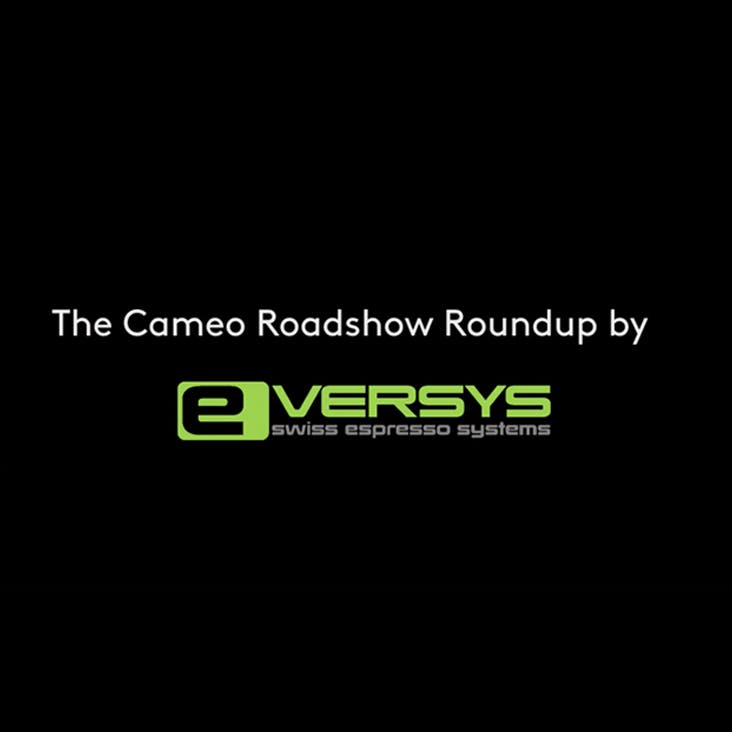 Our Cameo Roadshow Roundup
Cameo
Throughout 2018, our team and champion barista Matt Perger have taken our new c'2 Cameo on a worldwide tour:
Blog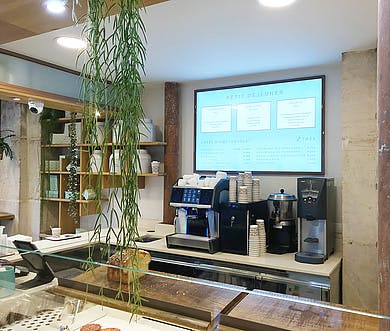 France's Finest Roaster Found a Machine to Match
Coffee Roaster
Before founding L'arbre à café in 2008, Hippolyte Courty, who's experience was based in the complex world of wine
Case Study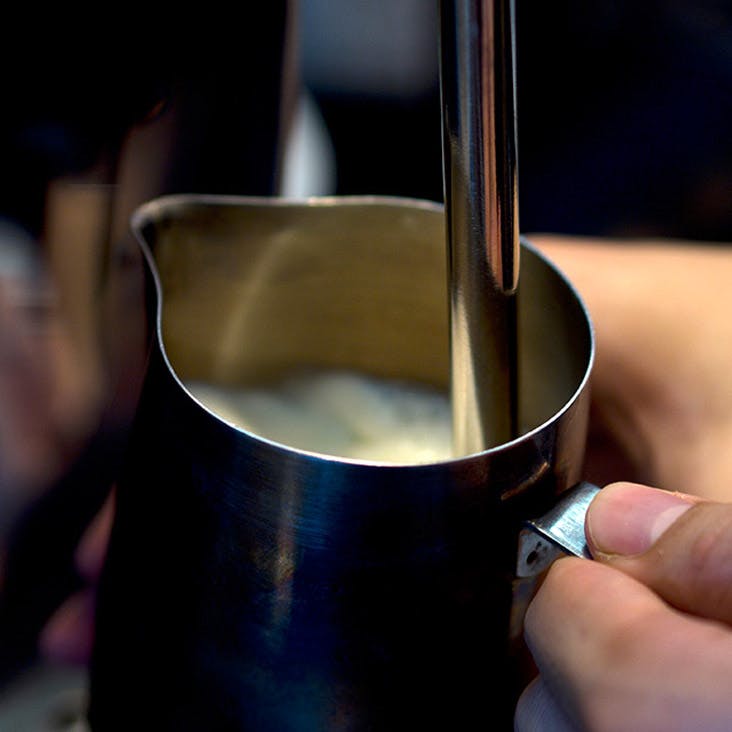 Milk Foaming
The Evolution of Coffee Craft
A multitude of foam consistencies are used in the preparation of foods and beverages.
Blog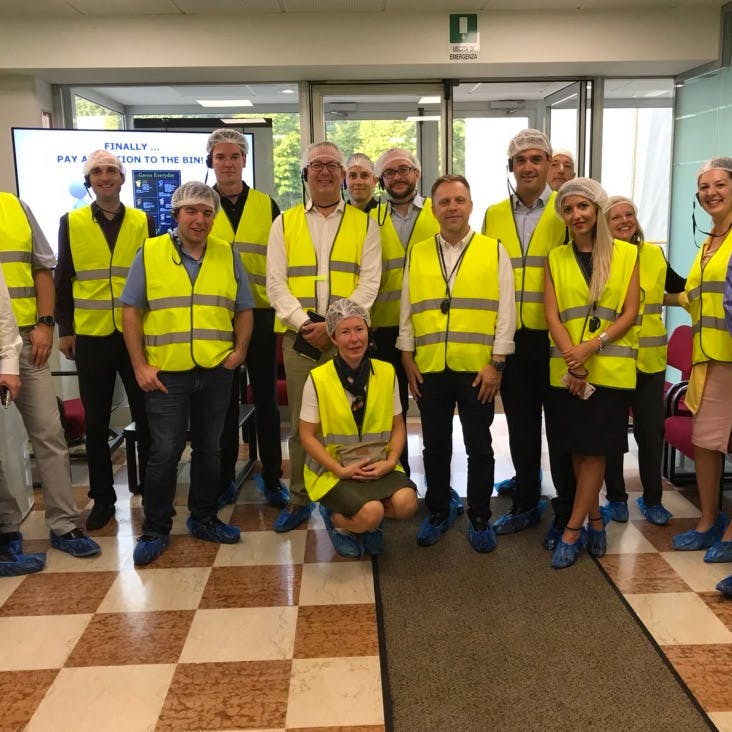 Team Building
Treviso
'Our people are at the heart of what we do and our values are an integral part of who we are'
Blog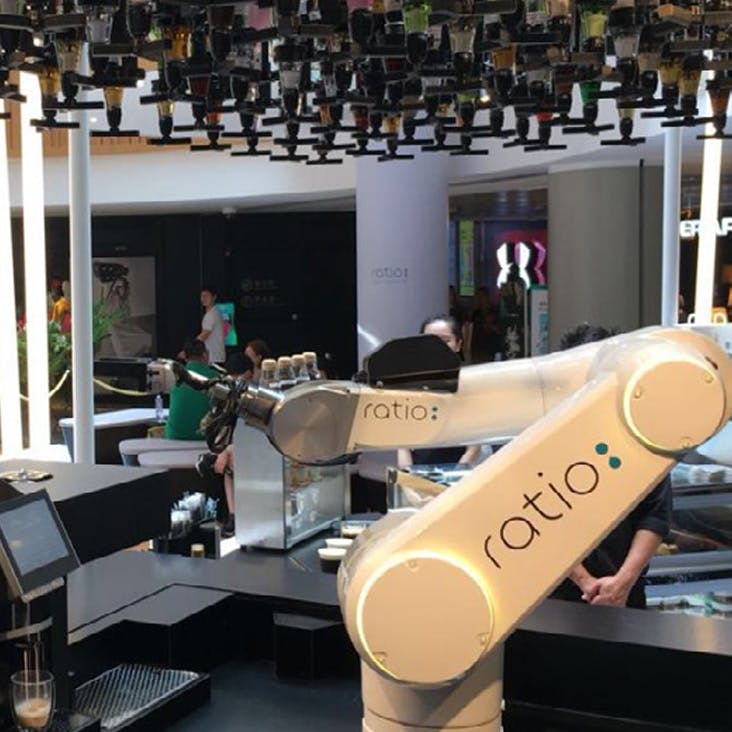 Fast, Consistent and Delicious: Robo-Coffee from Ratio
Robo-Barista 
Look behind the bar at one store in K11
Case Study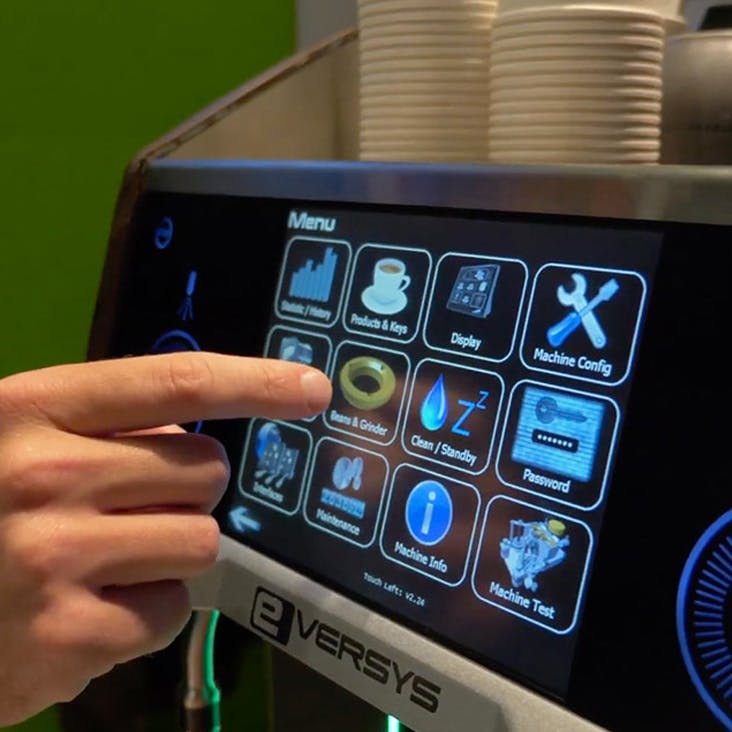 Professional Techniques
The Evolution of Coffee Craft
In 1996, David Schomer released his book Espresso Coffee: Professional Techniques.
Blog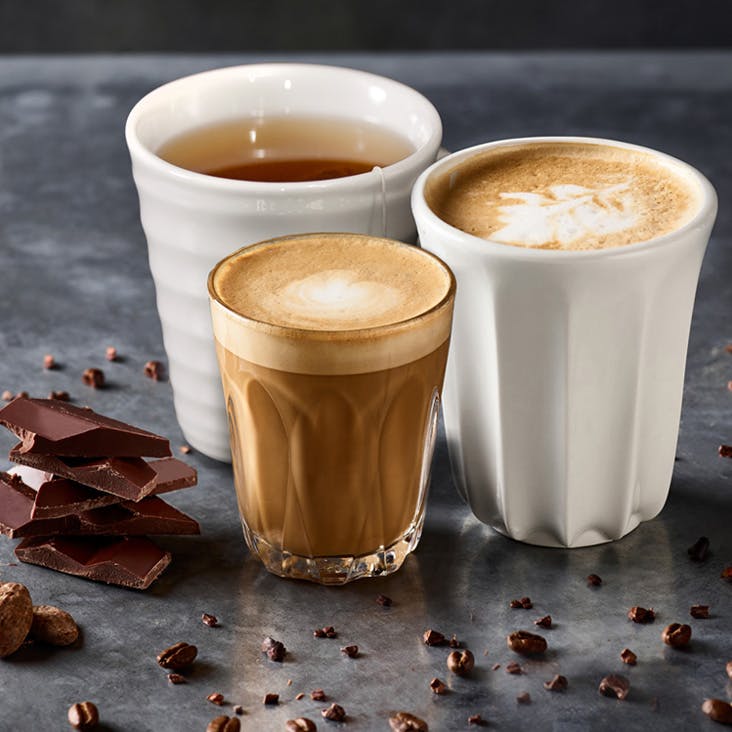 Coffee and Chocolate. The Perfect Pair.
Coffee Shop
Hotel Chocolat first started as an online store in 1993
Case Study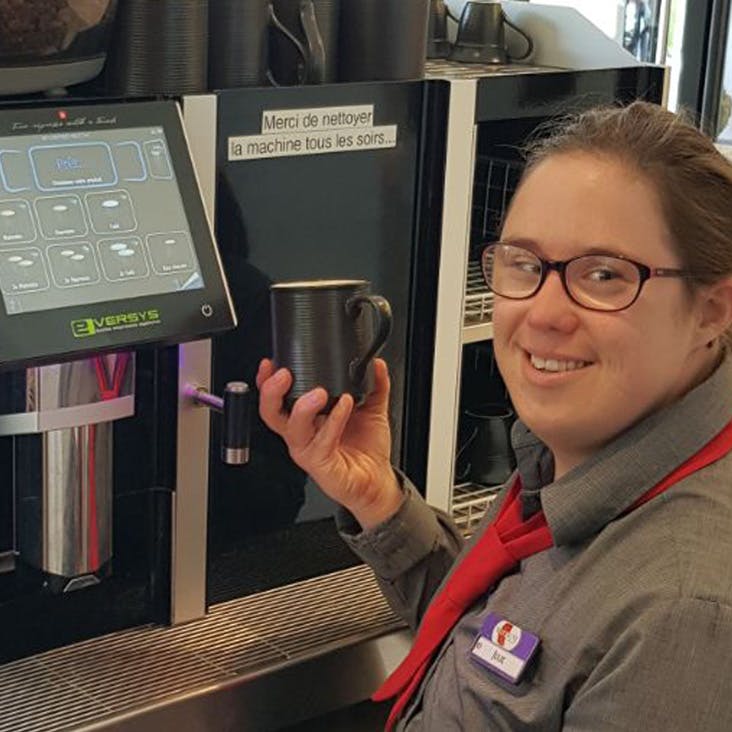 Going the Extra Mile for a One-Of-A-Kind Hotel
Hotel
In 2015, FOVAHM opened the doors of Martigny Boutique Hotel and set out to change the lives of many
Case Study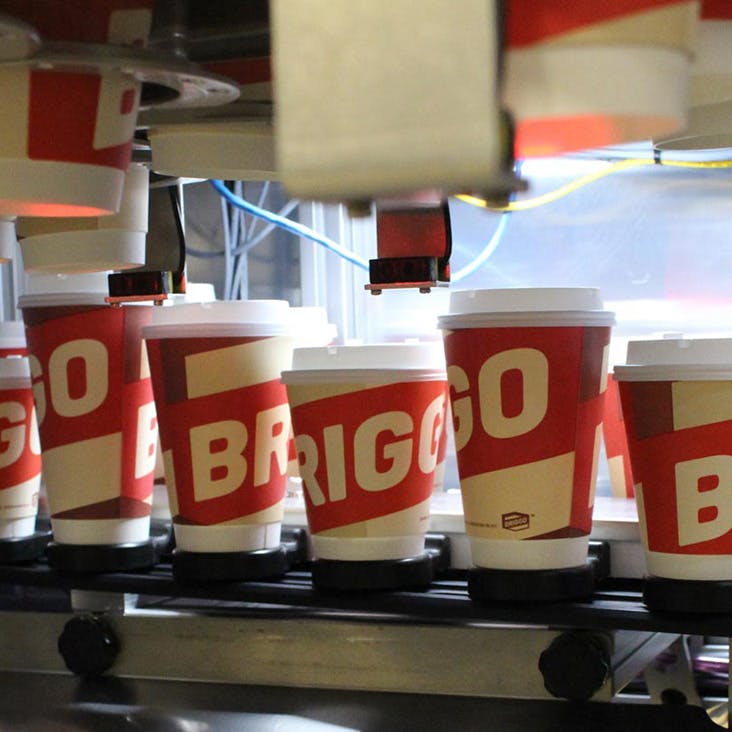 Efficiency and Connectivity Combine to Change the World of Coffee
Connected Coffee Solution
BRIGGO is on a mission to change the world of coffee
Case Study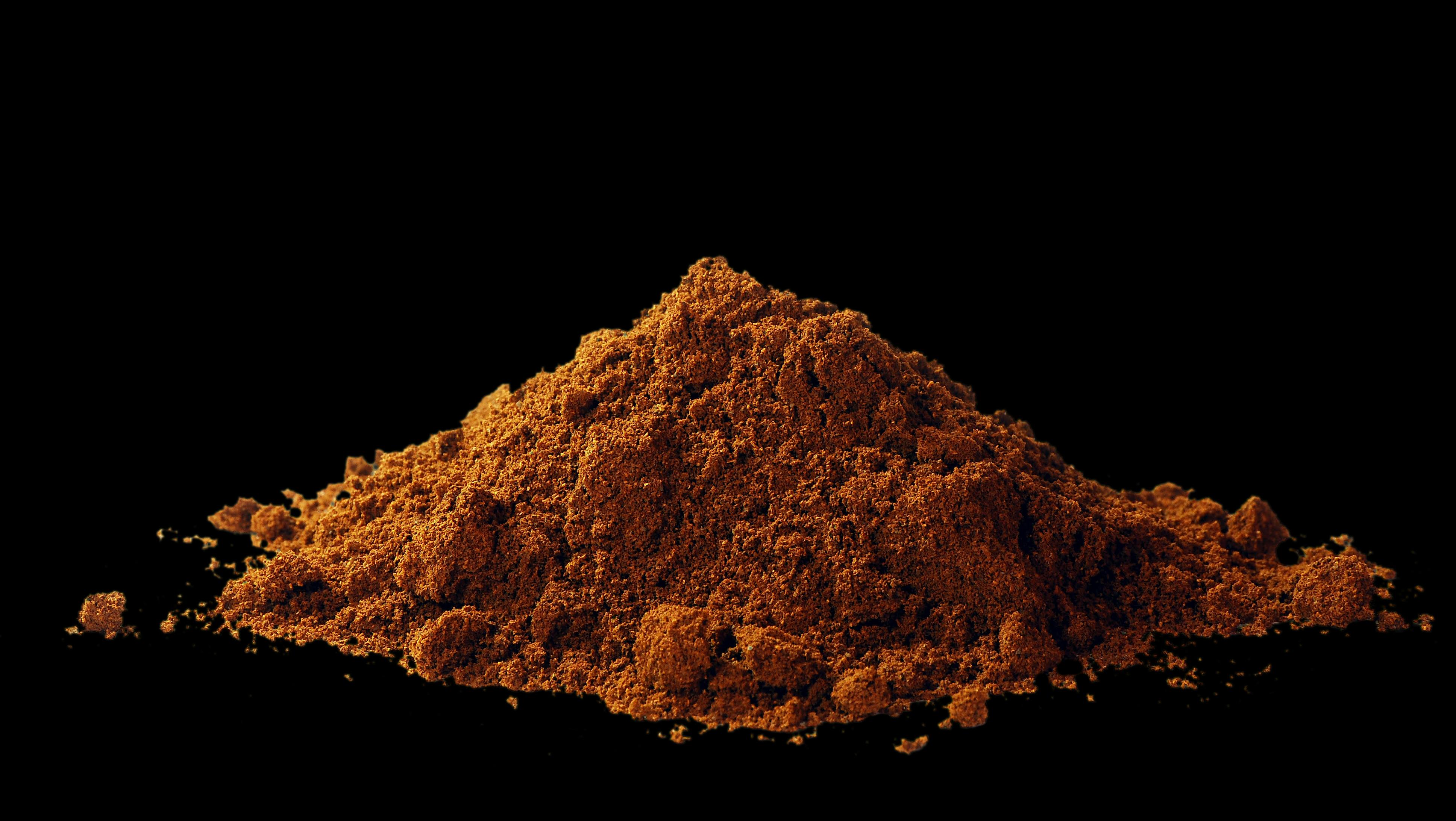 Watching the Grind size
The Evolution of Coffee Craft
Shot times are one of the first things every Barista learns about…
Blog
Pre-Infusion
The Evolution of Coffee Craft
Before we slam coffee grounds with ~9 atmospheres of water pressure, it's polite to give them a warning.
Blog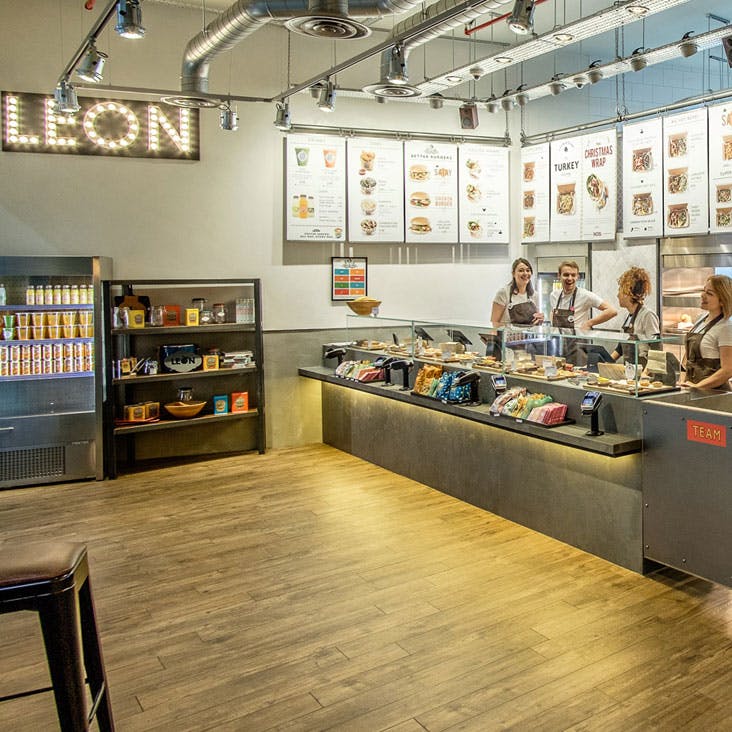 A Coffee Machine for a Healthy Fast Food Chain like No Other
Fast Food Chain
LEON has become the go-to stop for anyone looking for a lunch
Case Study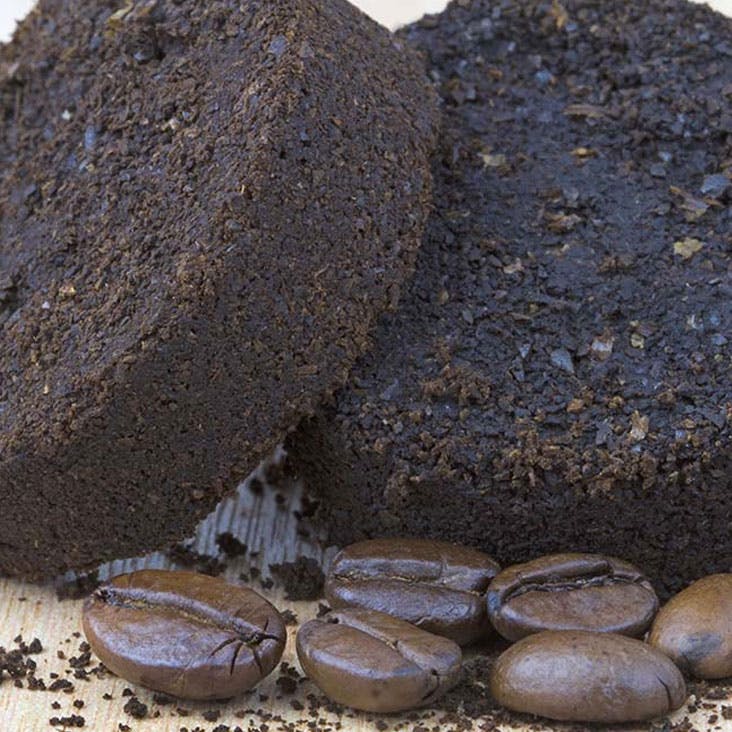 The Perfect Espresso Dosing
The Evolution of Coffee Craft
When deciding how to make your espresso, the weight of grounds used is the primary variable.
Blog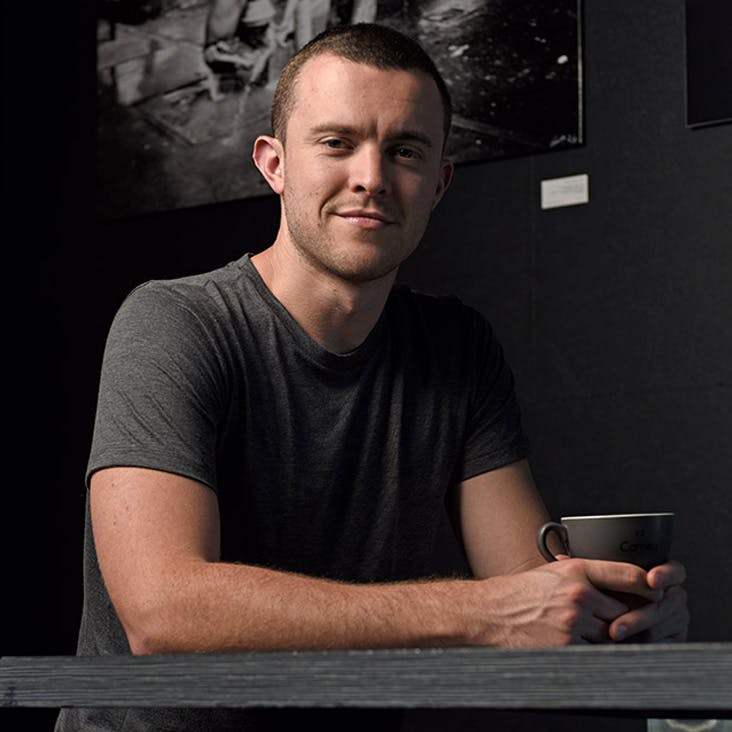 The Art of Tamping
The Evolution of Coffee Craft
For the longest time, tamping has been one of the few manual tasks that a Barista performs when preparing espresso.
Blog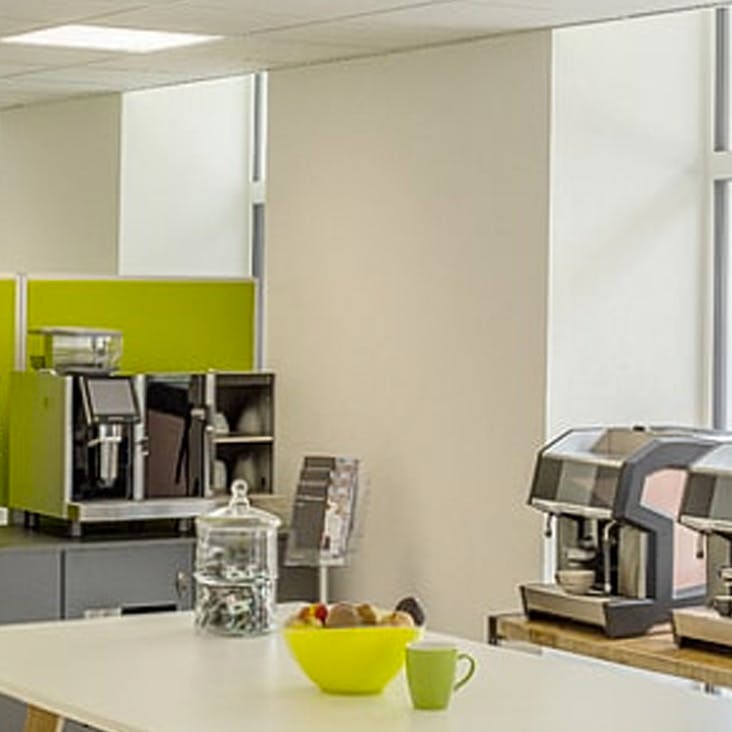 Eversys Invests in New Office and Expert Staff to Support Global Demand
June 2018
Swiss, super-automatic coffee equipment company Eversys has opened a new office with a private showroom to accommodate global customer demand and growth.
News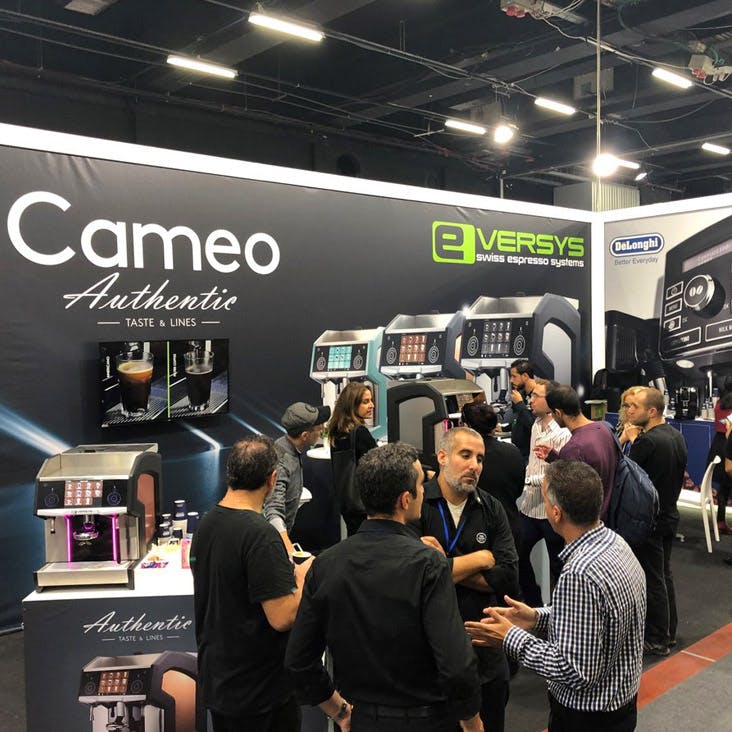 One Year with De'Longhi
Interview with Martin Strehl
Back in June 2017 we finalised a partnership with one of the most influential and recognised names in the coffee industry
Blog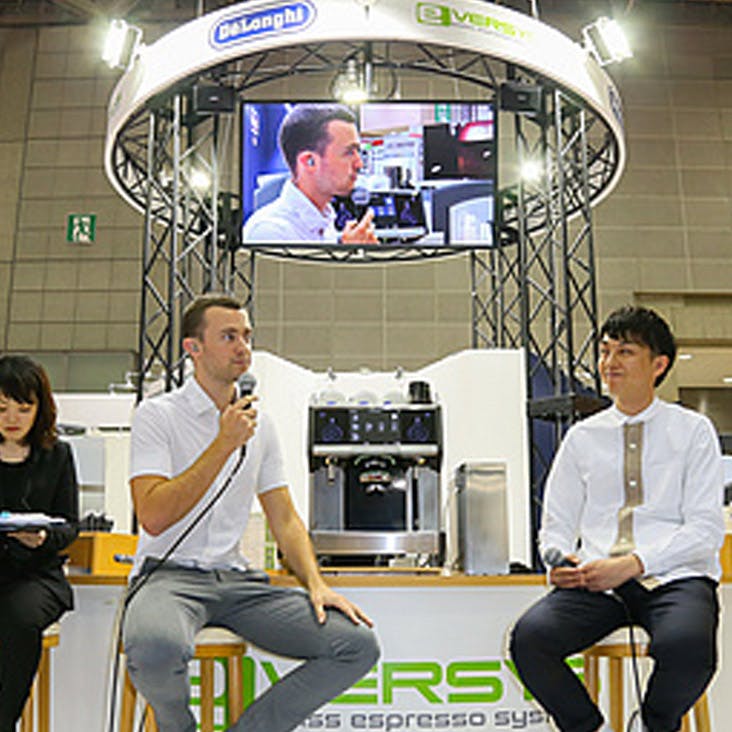 The Cameo Roadshow
September 2018
The Cameo Roadshow has seen our team, champion barista Matt Perger and the c'2 Cameo super-automatic espresso machine travel over 20,000 miles around the world. 
Blog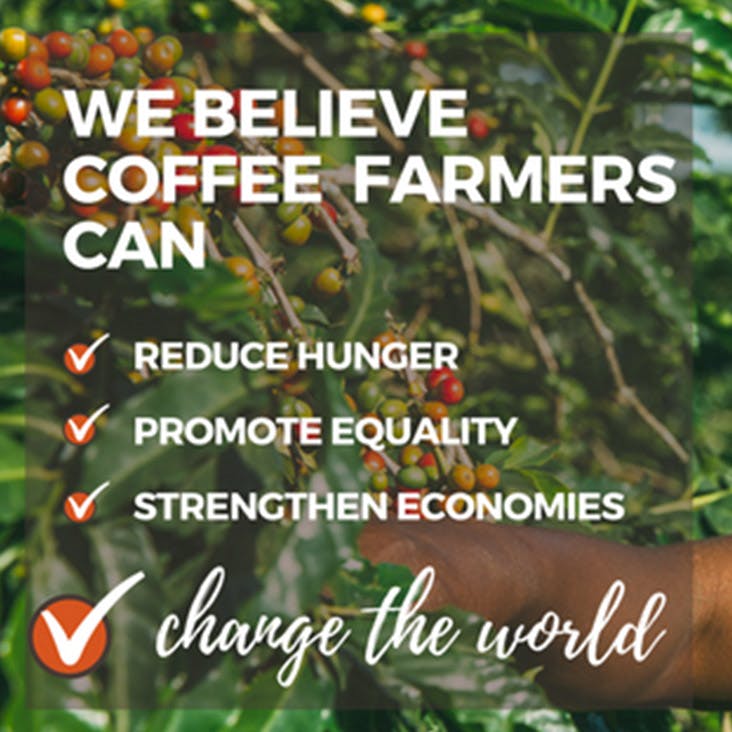 Creating a Brighter Future for Young Coffee Farmers
Coffee Kids
When it comes to coffee it's not only the end product we're interested in, it's the entire supply chain. 
Blog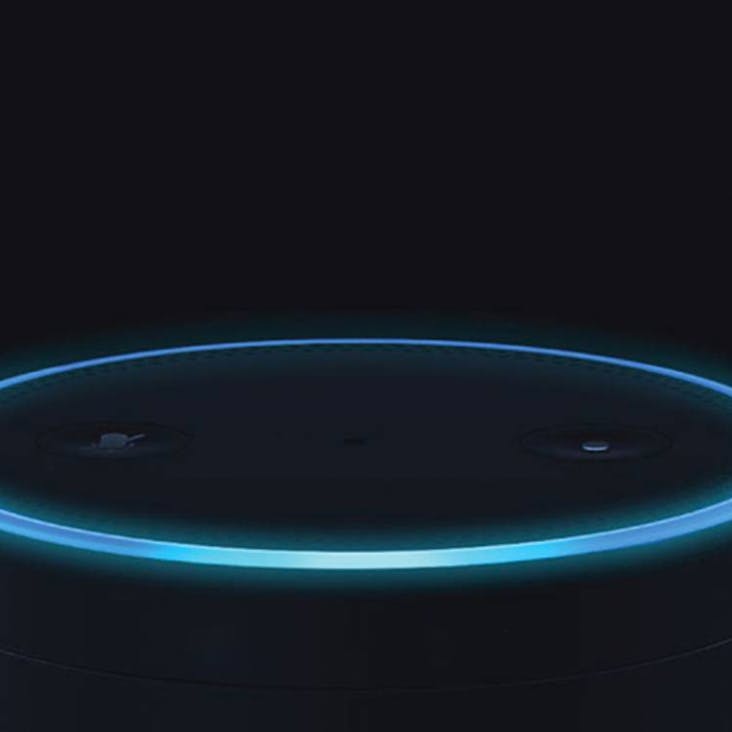 Making Coffee More Accessible Through Technology
Technology
When we unveiled the **c'2 Cameo** at HOST last year, we had some extra help on our stand, from none other than Amazon's own Alexa.
Blog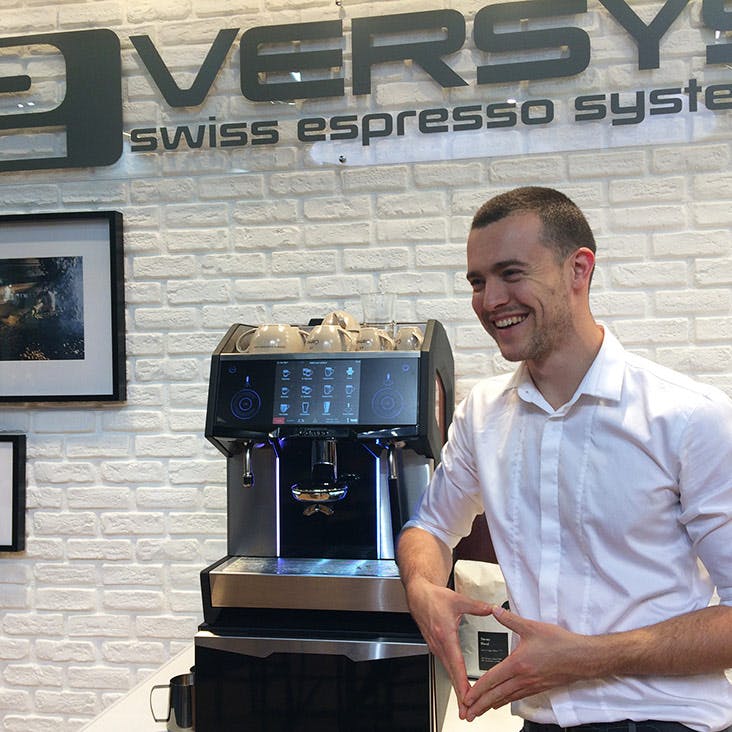 The Evolution of Coffee Craft
Matt Perger Blog
This is Matt Perger writing to you from Melbourne Australia.
Blog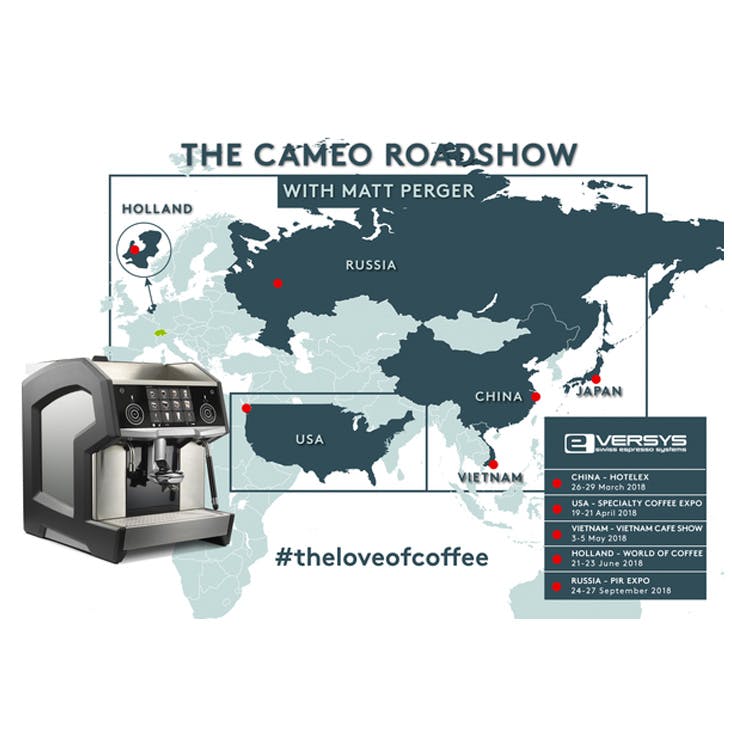 Eversys Announces the Cameo Roadshow with Matt Perger
February 2018
The Cameo Roadshow has seen our team, champion barista Matt Perger and the c'2 Cameo super-automatic espresso machine travel over 20,000 miles around the world. 
News
Eversys Opens New Factory for C'2 Cameo Production
January 2018
After the launch of the c'2 Cameo, the next generation of espresso machines, Eversys has announced details of its new factory, which opened in January.
News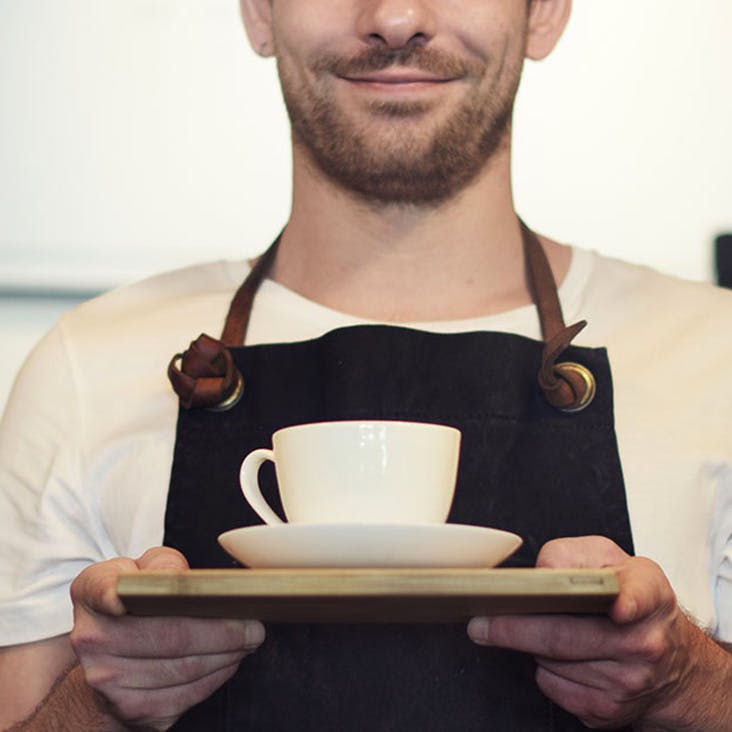 73% of Baristas Want to Be Interacting with Customers, Not Manually Making Coffee
Poll
A series of polls of the Barista Hustle coffee community have revealed what baristas…
Blog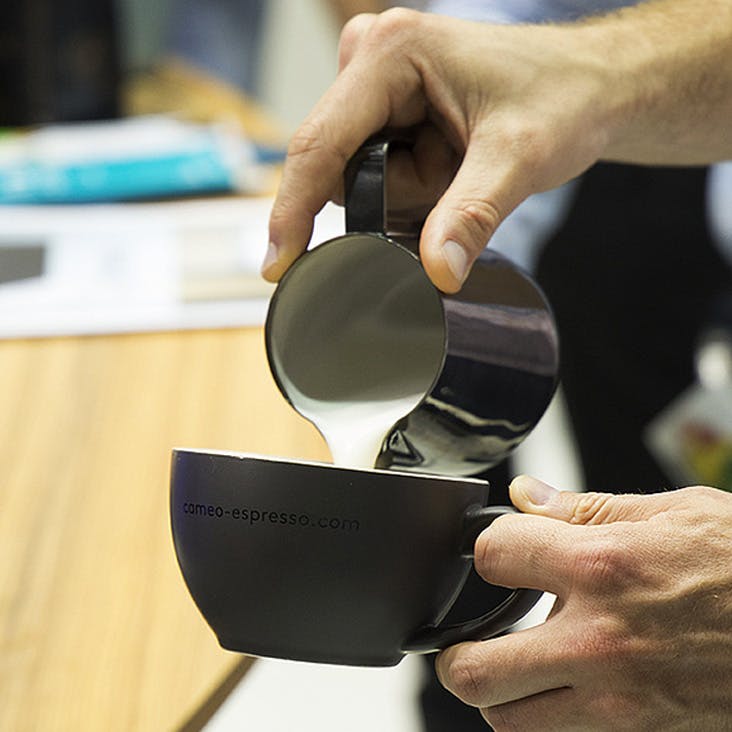 Matt Perger Presents Cameo at Exclusive Workshops
Host 2017
The machine has been tested in the latter stages of its development by fellow coffee innovator Matt Perger
Blog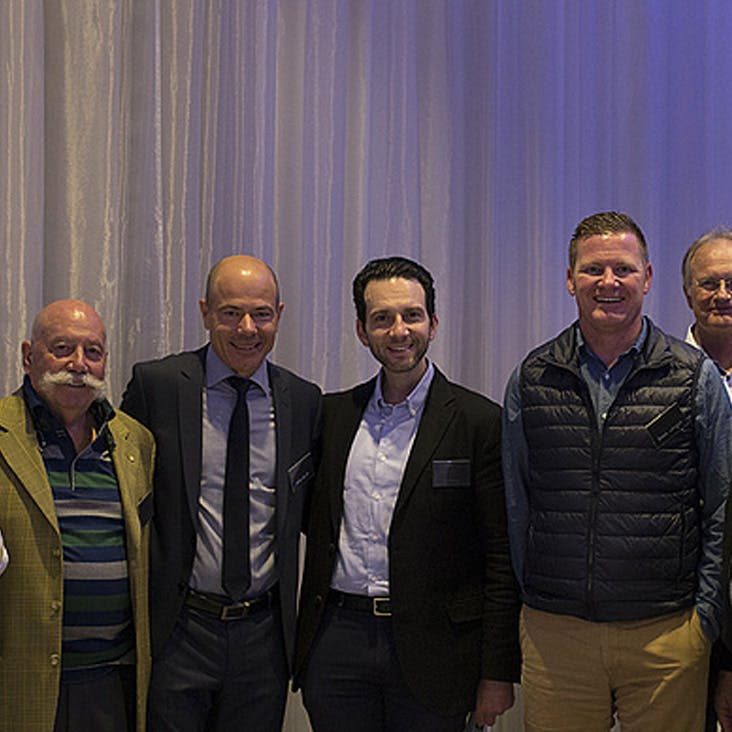 Eversys Has Officially Revealed C'2 Cameo
19th October 2017
The new generation of Eversys espresso machines, c'2 Cameo, has been officially revealed.
Blog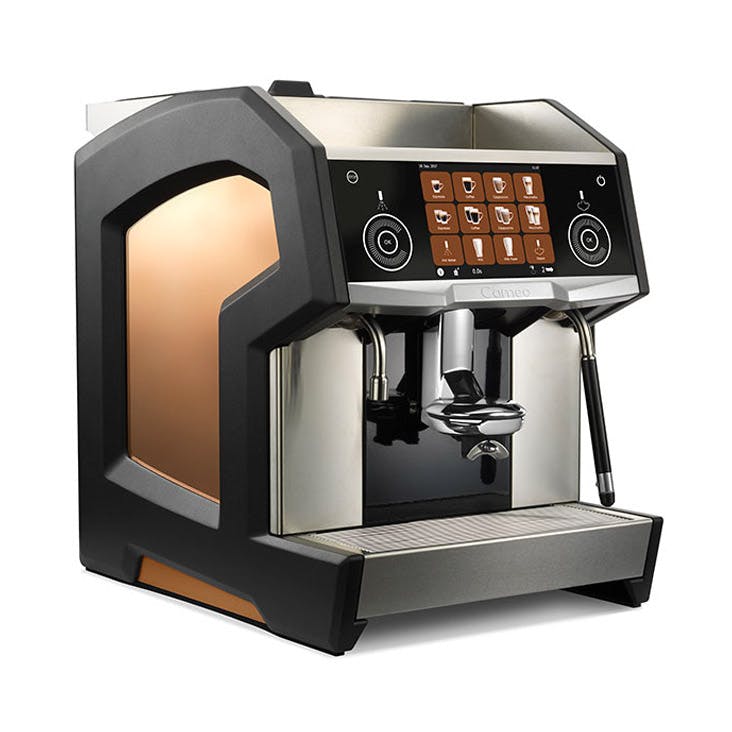 Eversys Launches C'2 Cameo - The Next Generation of Espresso Machines
October 2017
20 October 2017. Eversys has launched its most advanced espresso machine to date; c'2 Cameo.
News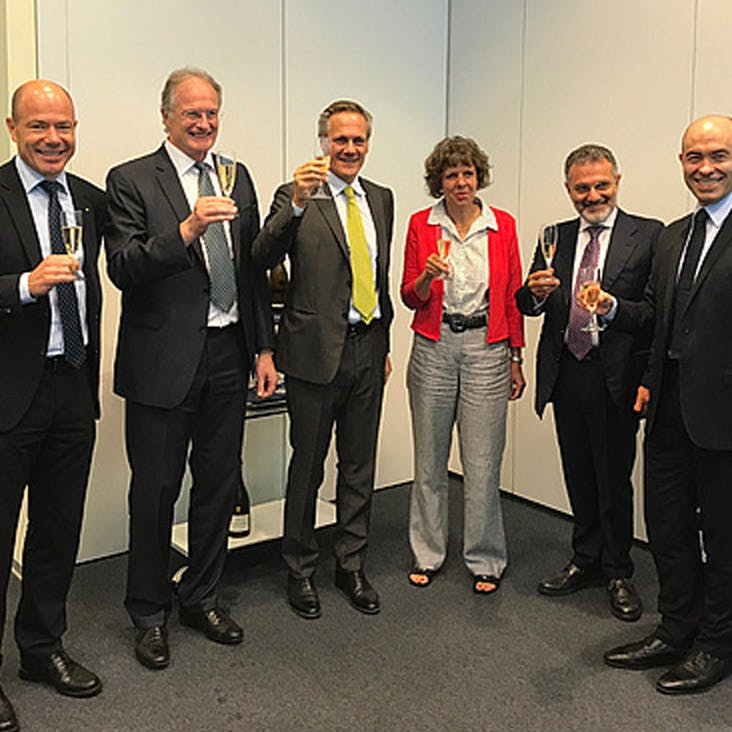 De'Longhi: Finalised the Acquisition of 40% of the Swiss Group Eversys
June 2017
June 2017: The De'Longhi Group has finalized the agreement for the acquisition of 40% of Eversys Swiss group.
News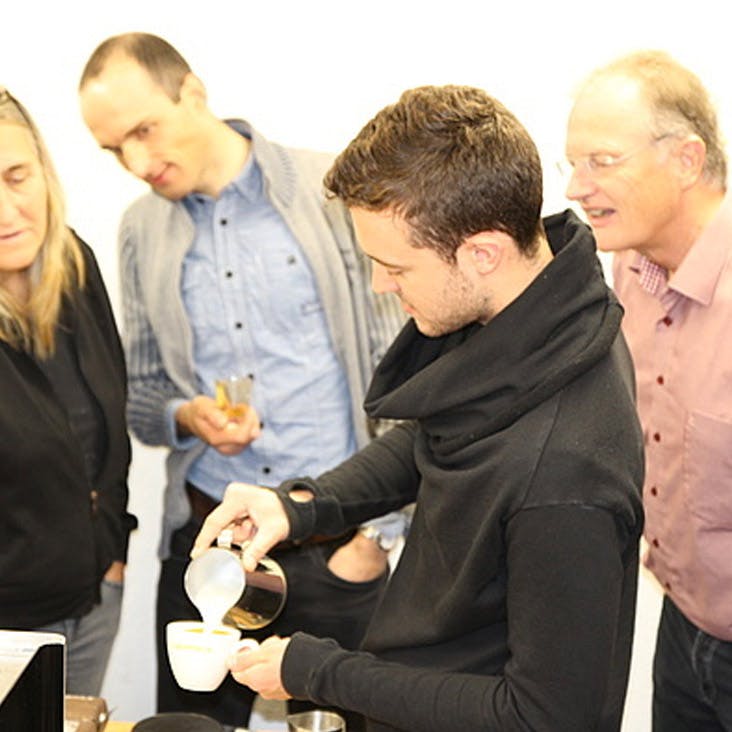 Eversys Teams up with Coffee Innovator Matt Perger
June 2017
We're collaborating with champion barista; Barista Hustle founder; and coffee innovator, Matt Perger, on our range of super automatic coffee machines.
News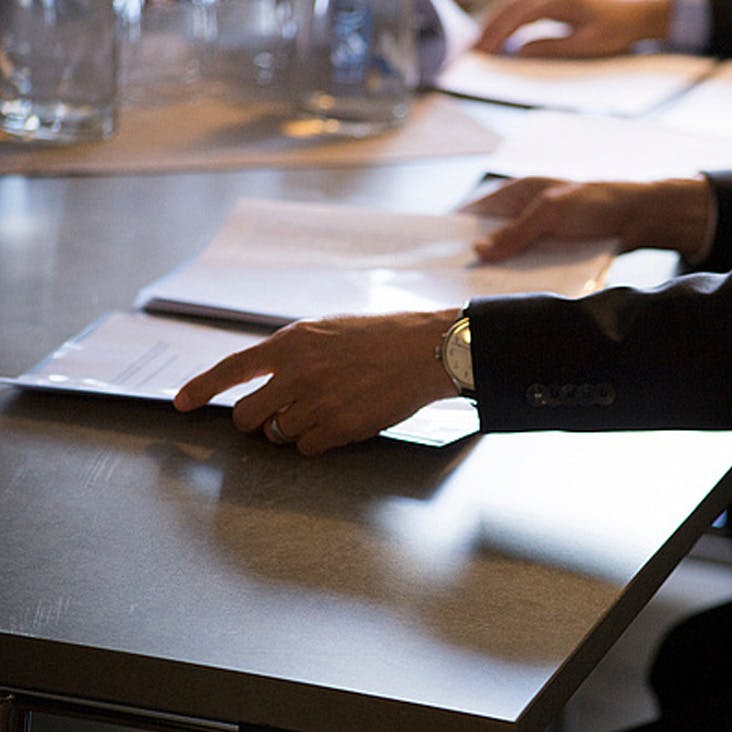 Eversys SA Partners with the De'Longhi Group
April 2017
We are pleased to announce we have entered into a partnership with the leading Italian manufacturer, De'Longhi Group.
News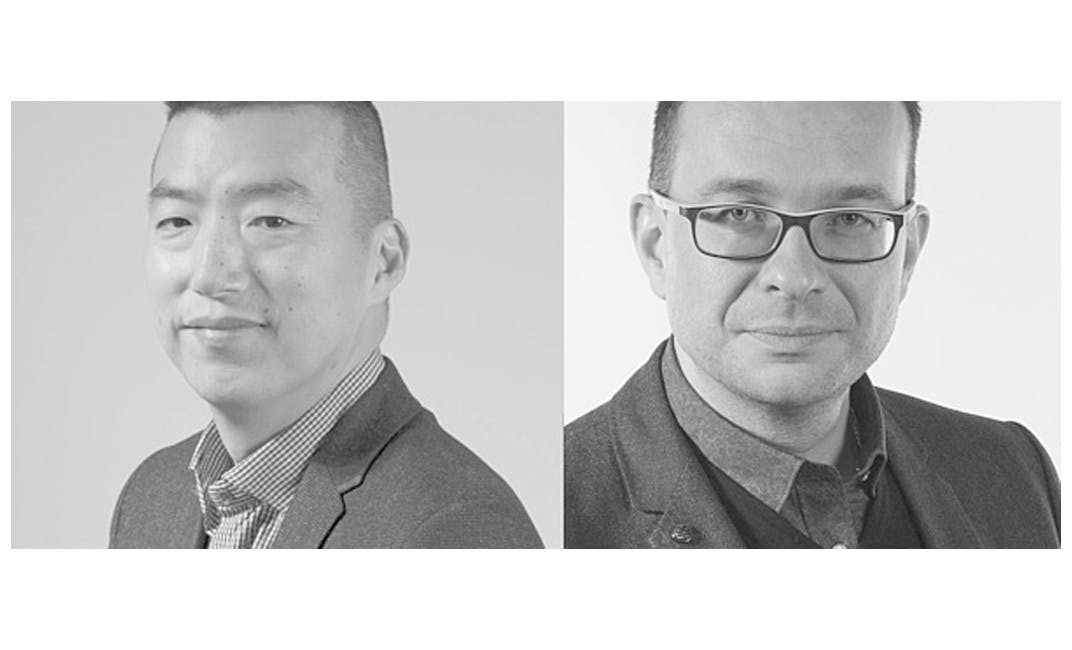 Eversys Strengthens North American Business
March 2017
In 2009, Jean-Paul In Albon and Robert Bircher, our founders, had the idea of bridging the gap between traditional and super automatic machines by creating Eversys.
News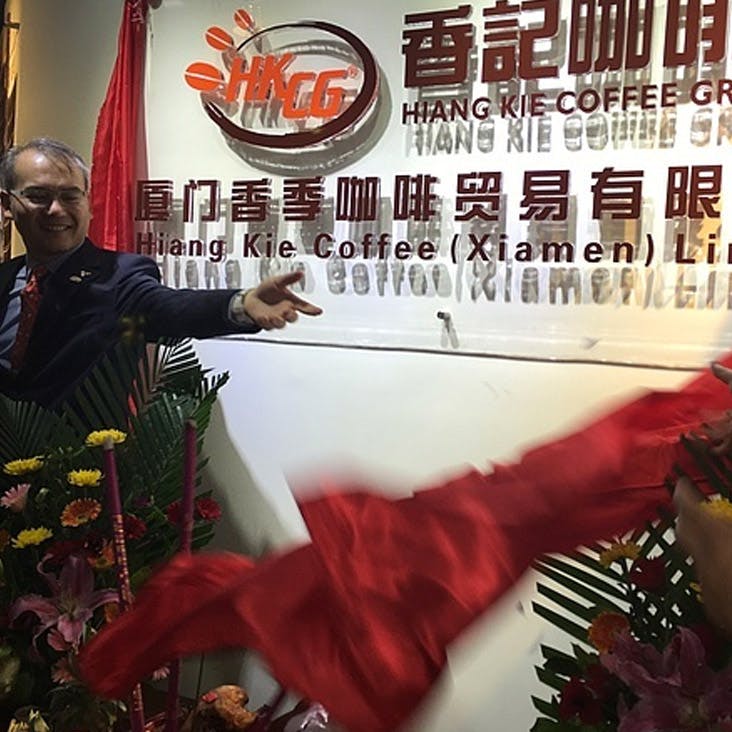 Distributor Excellence Award 2016
August 2016
The Hong-Kong based Hiang Kie Coffee Group celebrated the opening of its new branch in Xiamen (China)
News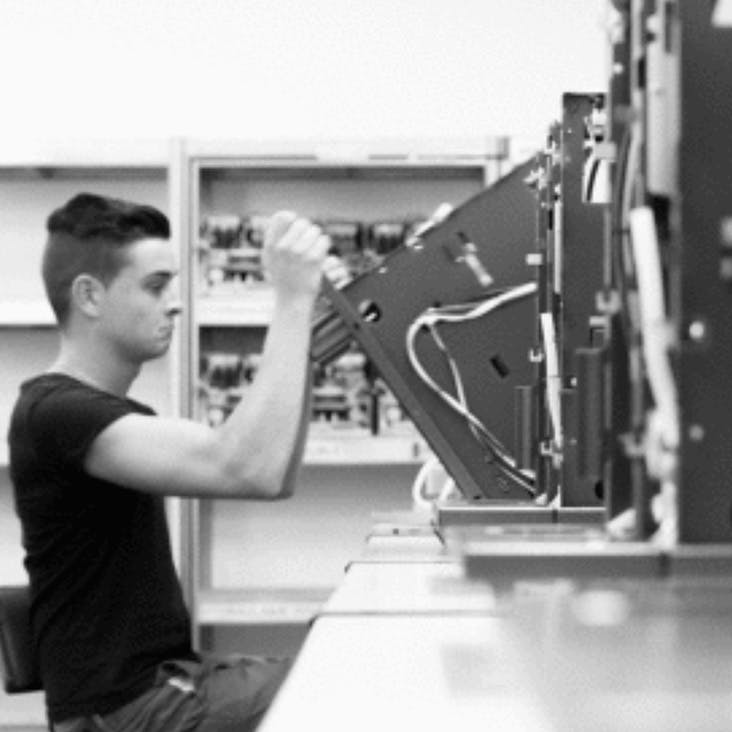 Eversys Gains Momentum
July 2016
Eversys has extended its production site in Ardon.
News